A Letter From the Owner| In-Home Personal Training| Meet Our Personal Trainers| Getting Started ||Free Consultation with a trainer | Contact Us
|Personal Trainer/Owner Eric Leader's Blog Our Mission Pricing Testimonials
Looking For Personal Trainers in Springfield, Virginia?

If you are searching for personal trainers in Springfield, Virginia look no further. Our certified personal trainers in Springfield will design a workout and nutritional program individually prescribed to target your individual goals and needs. We offer fitness and nutritional programs for people of all ages and experience levels, from novice to athlete. If you have a goal you are looking to attain, we can design the exercise program that will help you to achieve that goal quickly and safely.


At Every Body's Personal Trainer, we have personal trainers in Springfield, as well as various locations throughout all of Northern Virginia. If you live in the area, we would love to meet with you to help you on your way to a healthier, and more active lifestyle. Our in-home personal trainers in Springfield are the best of the best, and our staff looks forward to working with you to achieve the results that you desire.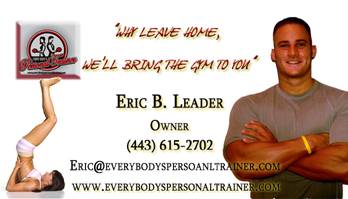 Have one of Springfield's best personal trainers work with you in the comfort and privacy of your own home. Our fitness pros will bring the equipment necessary to give you a great total body workout in the convenience of your home. Not only that, but our sessions cost as little as $55 per hour, so stop being overcharged! Give us a call today to get started on your path to achieving your goals with one of our home personal trainers.

Follow Us
Personal Trainers Springfield: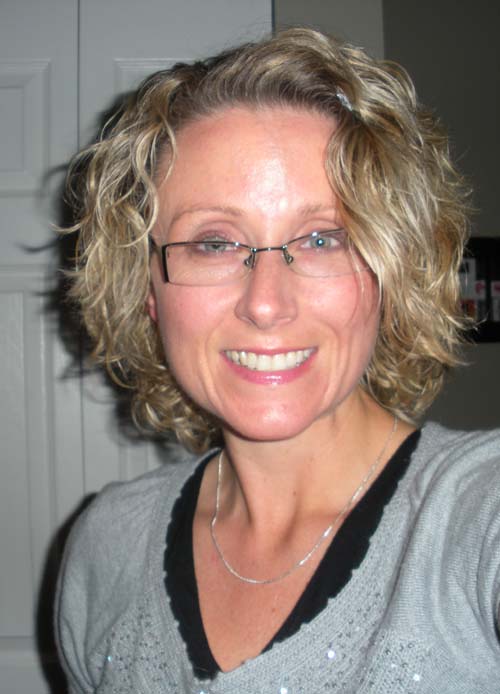 Vicki: Vicki is one of the best personal trainers in Springfield servicing a cross section of clientele.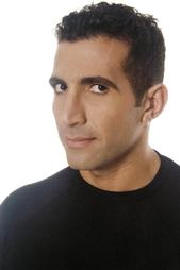 Richard Ghoneim: Richard specializes in body composition and bodybuilding.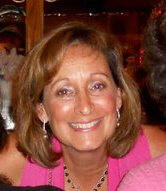 Monica Romig: Monica specializes in female and senior fitness, and nutrition.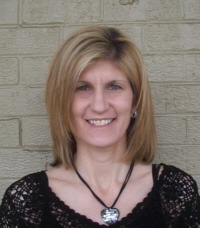 Claudia Booker: Claudia is well know for being one of the best personal trainers in Springfield.
Contact Information For Our Personal Trainers In Springfield
Please do not hesitate to contact us if you have any questions at all.
Telephone:

(443) 615-2702

E-mail :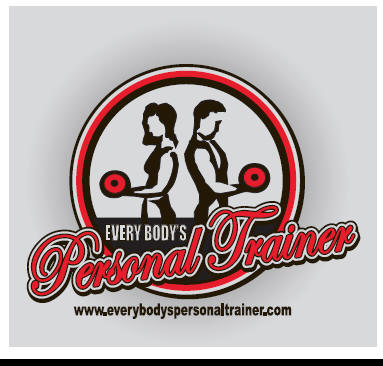 About Our Company
Have you ever felt too tired to go to the gym? Do you wish that you could get in shape but have no idea where to get started? Or perhaps do you feel that time is the biggest hindrance? Well, these issues are why we started Every Body's Personal Trainer. So what services do we provide?

As a group of personal trainers passionate about fitness and health, we took it upon ourselves in the year 2007 to find a way to make exercise adherence easier and more cost-effective. We understand that exercise and gyms can be very intimidating. We know just how hard it is sometimes to find the time to complete your workout. For these reasons, we felt that we could solve the problem by creating a service whereas personal trainers can meet with you in your home, office, or local park.

Finally, you don't have to worry about gym intimidation or having to fight the crowd at your local fitness facility. You don't have to figure out how to fit in the time to complete your workout. You can finally enjoy the convenience of having a professional fitness instructor meet with you in the comfort and convenience of your own setting. At last, you can relax and concentrate just on your workout instead of any extraneous factors. So how do you get started?
We are very confident that you will enjoy our service and thus we always offer a free consultation. We would love for you to meet with one of our instructors and have all of your questions answered so we can dismiss any anxieties that you may have. Our instructors are the best that Springfield has to offer and hold certifications from the
American Council on Exercise
,
National Academy of Sports Medicine
,
American College of Sports Medicine
, to name a few. If you are ready to get started, we would love to hear from you. Feel free to contact us anytime at 443-615-2702 to schedule your free consultation
.
We look forward to speaking with you.
Personal Trainers In Springfield Can Help
If you are like most, then chances are you have tried over and over again to get into shape without any success. Perhaps, in the beginning, you find that you are consistent with your workouts and then with time you begin missing workouts more frequently. For many of us, accountability is a significant issue that destroys our fitness programs.

By hiring a personal trainer in Springfield, you will finally have accountability in your fitness plan. Our certified coaches will show up at your door equipped with ankle weights, swiss balls, free weights, and various other pieces of equipment to give you an amazing total body workout. With this newfound accountability and consistency in your exercise plan, you will see tremendous progress in a shorter period.

Maybe in the past, you had adequate consistency, but an injury set you back. It is very common to forget that exercise done incorrectly can injure oneself. Utilizing proper form and technique is essential not only for results but for preventing against injury. Enlisting a certified fitness instructor will allow for safety in your routine and prevent you from subsequent injury.

Finally, do you find that you are bored with your typical workout? Do you find that you are utilizing the same exercises over and over again? Lack of change in a fitness program is pervasive and can create monotony and slow down progress in one's program. Having a professional trainer fine-tune your plan will spice things up, shock your body into more significant improvement, and keep things fun and exciting.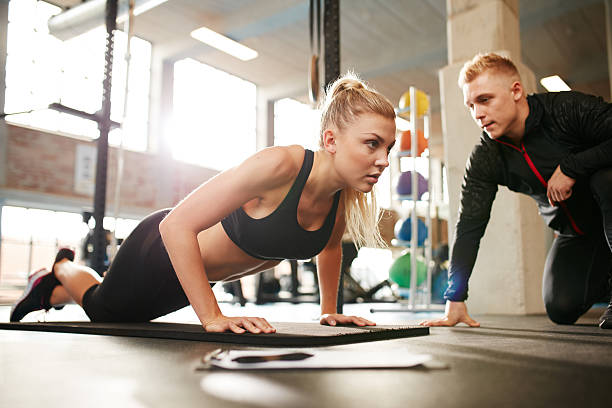 In-home personal training versus gym personal training Springfield VA


You may be asking yourself whether or not in-home personal training is for you. How does it compare to in gym training and what are the benefits of exercising at home? Let's take a look.

By training at home, you save time and money on gas and having to battle traffic on your way to the gym. This time and money that you save can be utilized more efficiently with your family at the end of a long day.

Have you ever noticed the locker rooms at gyms? Without a doubt, you have seen the puddles of sweat on benches. When you are exercising at home, you don't have to be concerned with germs that are consistently present at gyms that are not sanitized.
If you are like many, you experience the intimidation factor when you walk into a gym. You become concerned with how you look and wonder if everybody is looking at you. By working out at home, you don't have to be concerned with gym intimidation and can concentrate solely on your workout.

Gyms require you to pay a gym membership on top of your fitness training sessions. Also, many times these sessions are costly. When you train at home not only do you not have to pay for a membership but sessions many times are cheaper than that at the gym.

When you work out at the gym, you are limited to the gym space and atmosphere. Always doing the same workouts can become monotonous. When you workout at home you can utilize not only space indoors but also space outdoors as well. Being able to utilize indoors and outdoors leads to more activities that can be performed and less monotony in your workouts.

So as you can see, there are many benefits to working out at home.
If still curious about exercise training, please take a look at these two great websites: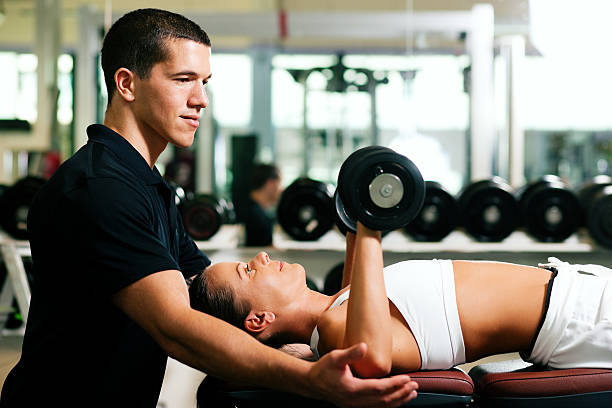 Having a certified personal trainer in Springfield is indeed the most efficient and convenient way to reach your goals. Our clients love the convenience and privacy that in-home training brings, and Springfield has so much to offer!

Located 15 miles southwest of DC, Springfield offers so many attractions such as the Hidden Pond Nature Center which is a favorite of many local children in the area. The shops at the Springfield Town Center offer the best in local goods, and Monty's Steakhouse is the go-to for a great steak to recover from those tough workouts. Kana Sushi is the place to go for excellent sushi, another superb recovery meal.
If you are looking for a good steak to add some extra protein for those hard workouts, you can try Mike's American Grill. This steakhouse is known for its excellent atmosphere. Customers are surrounded by neon, old-school baseball, and fellow fans for lunch, dinner, and wines. You can check them out at 6210 Backlick Rd Springfield, VA 22150.
Our personal trainers in Springfield, Virginia will bring the equipment necessary to give you a great total body workout in the convenience of your home. Not located in Springfield? We also provide personal training in McLean, Alexandria, Arlington, Vienna, Tysons Corner, and many other locations throughout Northern Virginia. Give us a call today to get started on your path to achieving your goals with one of our in-home personal trainers in Springfield.
Frequently Asked Questions
Question. What is the screening process for your personal trainers?
Answer. The selection process for hiring our staff is very rigorous. Not only do we do comprehensive background checks, but we interview our staff and make sure that not only are they professional but also knowledgeable as well. We require only the highest degrees and certifications in the fitness field and they must pass our interviewing process.

Question. Is the consultation for free?
Answer. Of course. It is very important that you have the chance to interview your prospective trainer and ask questions. We want to make sure that the trainer you are interviewing is worthy of your investment and fits your needs. The consultation is absolutely free.
Question. How long has your company been in business?
Answer. Every Body's Personal Trainer has been in business for over 13 years. We pride ourselves in servicing the community with only the best and most knowledgeable fitness trainers in the industry. Customer service is extremely important to us and we offer only the best in servicing our clients.
Question. Do you offer payment plans for your fitness training?
Answer. Absolutely. We want to make sure that we can offer our services to everyone so we offer very flexible payment plan structures.
Question. Do you offer nutritional counseling?
Answer. Our personal trainers in Springfield are very well versed in nutritional guidance and will offer you a plan that fits your schedule and lifestyle.
What Our Clients Are Saying
My friends and I decided that we would like to work out together in our neighborhood. We searched for personal trainers on Google and came across your webpage and felt that the premise of your company jives with what we were looking for. After calling and speaking with Eric, we decided to give your company a try. We have been so happy with the results that we have referred your company to a bunch of other gals in our neighborhood. Keep up the excellent work.

Jill Ravei
Springfield, Va
I hired your trainers for my son to help him lose weight and feel more confident about himself. After meeting my son and making him feel comfortable, his coach wrote him a diet and fitness plan and would come to our house on Tuesdays and Thursdays to work with him. Slowly but surely my son started losing weight and gaining confidence. I can't thank you enough for all that you guys have done, and we look forward to continuing.

Rick Carte
Springfield, Virginia
My husband and I have been utilizing your coach now for over two months. Although we did not see much in the way of progress initially lately, we have seen the fruits of our labor. I have been getting compliments from family members and can't believe the way I fit in my clothes. Working out at home is the best option for us given our busy schedules, and we are so happy that we found your company.

Karen Klee
Our personal trainers in Springfield are experts in the following:
body fat reduction and weight loss

muscle hypertrophy and weight gain

exercise prescription

youth fitness

senior fitness

nutritional counseling and implementation

circumference and body fat measurements

athletic and sports conditioning

bodybuilding

group training and boot camp

flexibility and range of motion
Springfield, VA Nearby Locations:
Annandale
Other Locations Include:
We Also Train In:
Columbia
Every Body's Personal Trainer
Phone Number: (443) 615-2702
Email: eric@everybodyspersonaltrainer.com
Hours:
Monday 5AM–9PM
Tuesday 5AM–9PM
Wednesday 5AM–9PM
Thursday 5AM–9PM
Friday 5AM–9PM
Saturday 9AM–9PM
Sunday Closed