I have been struggling with depression and anxiety for quite some time, and I felt I need to make a change. I needed to make sure my body was healthy and felt that my mind would follow. I found you all after doing a little Google search for personal trainers in Rockville. Due to my anxiety disorder, the gym was never a place for me, so I felt in-home might be a good option. I have been working with your company now for three months, and I love the service you provide. Thanks so much for all that you have done for me.

Jill Tempino
Rockville, Md

I felt exhausted all of the time always putting my health and workouts on the back burner. Finally, I got sick of feeling lousy and felt that maybe exercise could help to give me more energy and vitality. At first, I was intimidated, but after my initial call, I felt at ease. You all are so down-to-earth and easy to work with that I have referred a few of my friends to you all as well.
Stacy Levine
Rockville, MD

I have two gym memberships, but I wasn't ever getting to the gym. I needed accountability and somebody to push me and make sure that I'm not missing workouts. After reading through your website, all of the excuses that I have made for being so out of shape were mentioned. I almost felt as if you were speaking to me directly. If this sounds like you give this company a call, you won't be sorry.

Melissa Faberno
Rockville, MD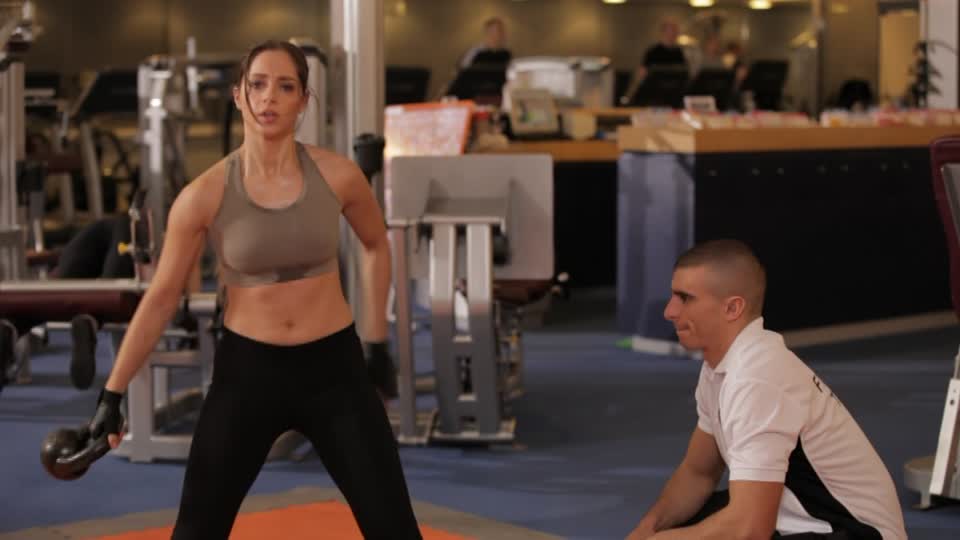 Feeling bloated and out of shape all the time has been my usual which I am not happy about. For the first time in my life, I decided that the way I feel is not worth eating poorly and not being active. Making a call to your company was one of the best decisions I have made in a long time. Your trainers are very understanding and easy to work with and non-judgmental. Thank you so much for all of your help. I look forward to continuing my progress.

Lucy Lee
Rockville, Md

Unfortunately, my last personal trainer moved, so I was in the market for a new coach. I found your website after doing a Google Search, and I liked what I read. Your coaches are all very highly regarded, and the testimonials look amazing. So far, my experience has been exemplary, and I look forward to continuing.

Jill Roddeo
Rockville, Md

The warm weather has a bunch of us mothers in our neighborhood motivated to workout. We had a little meeting and decided to hire a fitness instructor to put us through a good boot camp every week to get in shape. Working with Melissa has been great, and we enjoy having her come out to our neighborhood. She pushes us all very hard, but we enjoy the workouts and enjoy her energy.

Macy Tire
Rockville, Md
How can we help?

We know how hard it is to find a time to exercise on a consistent basis. Some days are busy, and you don't have the time. Therefore, our company has taken it upon ourselves to provide the most convenient form of personal training possible. Rather than going to the gym to work out where to meet with your fitness instructor, our personal trainers in Rockville will bring the gym to you!

Our fitness professionals can meet you at a local park, your office, your gym, or right there in the privacy of your own home. No more wasted time or money on gym memberships that you don't use or Fitness sessions that are way overpriced.

How is a Personal Trainer Beneficial?
Getting in shape is a relatively straightforward process:
Exercise regularly, don't overtrain yourself, eat mostly healthy foods, and you'll do great.
Do that for a few weeks, and you'll shed some serious weight. Do it for a few months, and you'll begin looking like an athlete. Do it for a few years, and, well, people will come up to you asking, "Can you help me get in shape?"
So why is it so difficult to get fit then? Why do so many people fail in their quest to fitness?
One of the biggest reasons why people struggle, fail, and give up is because one vital factor is missing from their plan - accountability.
Personal training in Rockville brings accountability and skyrockets your chance of success, but how?
1. Rockville Personal Trainers Ensure That You Show Up Every Time
It's Monday afternoon. You've been working tirelessly for hours. Then you notice:
It's 4:30, near the end of your workday and you need to get to the gym for a workout soon. "But I'm tired," you exclaim. So, naturally, you reason with yourself, "Ah, I can always make it to the gym tomorrow. What harm can it do?"
The problem is, this happens day after day, always postponing and waiting for a better time to exercise.
If you commit to a personal trainer, however, the choice becomes easy. You know that someone is expecting you to show up and there's no question about it - you'll be there - every time.
2. The Monetary Investment Motivates You To Make The Most Of It
A prominent study from a while back revealed something quite interesting about human behavior:
In it, researchers sought to determine the amount of attention we give to specific possessions in our lives, which were broken down into two categories - things we've gotten for free and stuff we've paid to obtain.
They found that if we've paid for something, we are much more likely to take it seriously and use it to our full advantage - whether that meant a book, service, or something else. Simply put, we generally don't pay as much attention to things we've gotten for free.
This is quite true in real life, as well. The monetary investment in a personal trainer alone can serve as a huge motivator to show up again and again, and take full advantage of the service.
3. Personal Trainers in Rockville Keep You Accountable During The Workout
Multiple factors contribute to the overall quality of each workout. And, as you can imagine, the higher the quality of each workout is, the better your results will be.
A personal trainer can help significantly in that domain and offer accountability on multiple fronts:
They can help correct your exercise technique on the go to ensure that each repetition and set is done correctly for the full benefit.

They can keep you on your toes and prevent you from slacking off.

They can push you to exert more effort and strive for progress from workout to workout.
4. If You Fall Off The Rails, They Help You Get Back on Track
We all fall off the rails sometimes - it's a fact of life. But what matters more is how quickly (if at all) one gets back on track.
A personal trainer in Rockville can help you in that domain because they understand the struggle all too well. If you happen to fall off the rails with your training, diet, or other positive habits, your trainer will be there to help you get back on the right path.
5. They Help Keep You Accountable Outside The Gym, Too
The best thing about fitness is that you can't buy it or rent it. It takes discipline, hard work, and good habits. And precisely because of that, you have to be mindful of your behaviors and choices - not just in the gym, but outside, as well.
A Rockville personal trainer can bring accountability to your entire way of living because inevitable progress is expected, and you'll feel an incredible motivation to eat better, get enough sleep, and complete all of your workouts.
And even more than that, your trainer can help you by seeing where underlying problems might be. If, for example, you're not losing weight, but you've been consistent with your training, they can look at the rest of your life and find where the issue is.