A Letter From the Owner| In-Home Personal Training| Meet Our Personal Trainers| Getting Started ||Free Consultation with a trainer | Contact Us
|Personal Trainer/Owner Eric Leader's Blog Our Mission In-Home Personal Training Pricing Testimonials
Looking for Personal Trainers in Ashburn?

Are you looking for a personal trainer in Ashburn? Working with a personal trainer is the most effective and safe way to reach your goals. If you are looking for personal trainers in Ashburn, look no further. Our certified instructors will design a workout program specifically tailored to target your individual needs. We offer training programs for people of all ages and fitness levels. If you have a goal, we can design the program that will help you to achieve that goal quickly, and in a safe manner.

At Every Body's Personal Trainer, we have personal trainers in Ashburn, as well as various locations throughout all of Loudoun County. If you live in the area, you need not look any further for your in home personal trainer. Our staff are among the best in Ashburn, and our personal trainers in Ashburn look forward to working with you to achieve the results that you desire. Additionally, stop paying so much for sessions! Our sessions cost as little as $55 per hour, so stop being overcharged!

Have one of Ashburn's best personal trainers work with you in the comfort of your own home!


Follow Us


Below you can view, and read, about our personal trainers in Ashburn. Have an in home personal trainer get you into the greatest shape of your life today!!!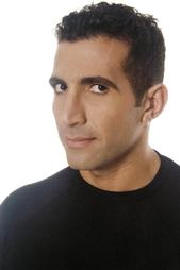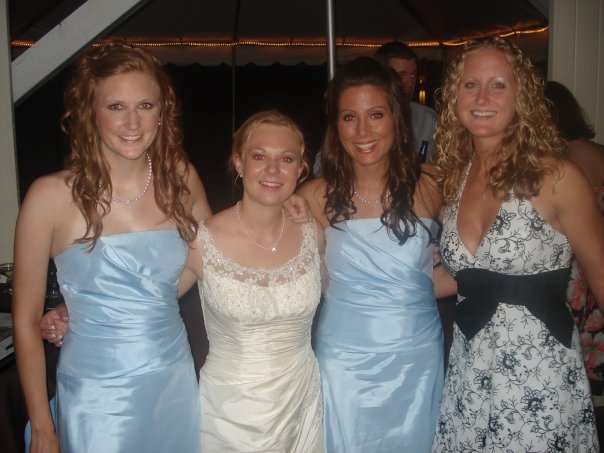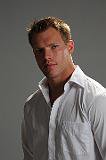 Contact Information
Please do not hesitate to contact us if you have any questions at all.
Telephone:

(443) 615-2702

E-mail:
Click Here for a Free Consultation
Aging is not easy, and I have felt for some time that I was moving in the wrong direction in regards to my health. Knowing the importance of proper diet and exercise, I still have not been able to motivate myself to workout. I figured a trainer would be the best way to keep me accountable to myself. Well, I was right, what a great investment. The sessions are fun, and before you know it, the workout is over and you got the work in. I feel so much better about myself, it truly has been great.

Lyle Goven
Ashburn, Virginia
Thanks for helping me find the right trainer to suit my needs. As someone who is morbidly obese, working out is not the most attractive activity. However, the patience and guidance of my trainer has helped me not hate exercise, and proper nutrition. My workouts are geared towards my fitness level, not that of someone who is very fit, which was a fear of mine initially. I know that losing this weight will be a long term struggle for me, but I never would have thought that I could obtain the results that I have already experienced. Thanks so much for all of your help and patience.

Rachael Warner
Ashburn, VA
Every Body's Personal Trainer,
As a business executive, I don't have a lot of time to workout. My schedule is always in flux, and my free time is extremely scarce unfortunately. Nonetheless, I knew I needed to somehow find a way to get my workouts in. My stress levels have always been extremely high, and I knew that with my blood pressure and weight, I was a ticking time bomb. Your in-home personal training service has been extremely valuable to me. You have met the demands of my schedule, which is an extremely tough task. For the first time in my life, I am working out on a consistent basis, and I am noticing the results. Thank you for getting me back into shape. I am so much more efficient at work, and my energy levels have really improved. I look forward to purchasing more sessions and continuing with my progress. I never knew I could get such great workouts at home.
Michael J. Rawlings
Ashburn, VA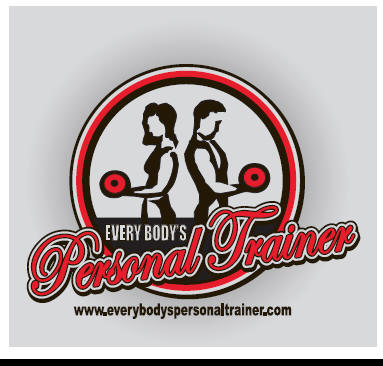 "Ashburn's Best In Home Personal Trainers"
1.) Intensity, intensity, intensity! To get results, your body needs stimulation to make the adaptations to get you those results you seek. The body needs to be stimulated, it needs intensity to make it reinvent itself and change. Although we try, it's very hard sometimes to train with high intensity by yourself. Have a trainer to work with will help you reach that higher intensity level, and allow you to get those results quicker and easier.

2.) The encouragement received from an in home personal trainer is very motivating. Let's face it, working out can be tough, and sometimes boring. Our fitness pros will be with you every step of the way, encouraging and motivating you to achieve your goals. Do you find yourself too tired to workout sometimes, let our trainers use their energy and enthusiasm to help you through those tough workouts.

3.) Our personal trainers in Ashburn will give you accountability! Do you find that you are missing workouts? The gym isn't going to call you and ask where you are. With an in home personal trainer, you have an appointment. Our fitness pros will be there regardless, no more excuses not to get your workouts in. We'll motivate and give you accountability.
4.) The knowledge of the personal trainers is very beneficial. How often do you find yourself wondering what to do and where to start? Let our staff take all of the guess work away, thus preventing wasted time. As the owner of the company, and a personal trainer himself, Eric Leader has taken it upon himself to hire only the best of the best. He has hand-picked the best fitness professionals, with the highest degrees and certifications in the field.

5.) Safety, and learning how to use correct form while performing exercises. Preventing injury is extremely important, learn how to use correct form and workout safely.
Not seeing the fitness results you want? Or perhaps you're just starting out and unsure of how to begin? Whether you're new to working out or a fitness veteran, we can all use a little help sometimes. Below are our top five ways enlisting a personal trainer's help can take your training to the next level.

Accelerate Your Results

Not seeing the results you want from your workouts? Letís face it - there is an overwhelming amount of fitness information out there. A personal trainer can help you determine which workout style is best for your body, fitness level and desired results. This means more efficient workouts - and quicker results!

And bonus - the new training habits you form, along with your successes, will likely have a trickle-down effect, giving you confidence in other areas of your life. The right motivation and mindset will likely help you reach new milestones in the workplace and personal relationships.



Hold You Accountable

Life happens. Itís easy to skip a workout here and there when other life priorities pop up. An accountability partner is going to hold you to your goals and ensure that you are keeping your fitness goals as high of a priority as other areas of your life.

Your personal trainer is going to be your biggest fan in the gym. Theyíll be waiting for you when you walk in ó and disappointed when you donít show up. Theyíll be there to remind you of why you started should you begin to feel overwhelmed by the journey. A great personal trainer will hold you accountable for the goals youíve set, as well as the fitness and nutrition steps required to achieve them.

And letís not forget the financial investment you are making in yourself. We are naturally more invested when we put ourselves, and our finances, on the line.



Get Personal

It sounds obvious, but the biggest benefit of hiring a personal trainer is getting a workout completely personalized to you. Training for a marathon? Your workout and nutrition plan is going to look a LOT different from that of someone wanting to add 10 pounds of muscle to their frame. Even with the same goal, your plan will look very different from someone starting at a different fitness level or with a different body composition.

A personal trainer is so much more than someone telling you what to do in the gym. Your trainer is highly specialized and educated in the human body, training techniques and nutrition and is equipped to get you to the finish line much faster than you would likely get there on your own.



Get it right

Nothing will halt your fitness progress faster than an injury in the gym. Your personal trainer will ensure proper form and execution to reduce injury risk and help you get the most out of each exercise. There is no guessing as to whether or not you are using the equipment the right way. Youíll get immediate feedback on your form - and the peace of mind that you are performing each move correctly and most efficiently.

A great personal trainer will help push you to your limit - but not your breaking point.



Beat Workout Boredom

There's no reason to be doing the same workout, day in and day out. A personal trainer can help you mix it up, keeping things fresh to ensure you're on track to reaching your goals. In fact, youíll very rarely do the same workout twice.

Your personal trainer will design a program that challenges you to compete against your previous results, introduce you to new moves, and keep things FUN. A variety in pace, equipment and exercises will keep your body guessing - making it stronger and accelerating your results.
Have one of Ashburn's best personal trainers work with you in the comfort of your own home. Our personal trainers in Ashburn, Virginia will bring the equipment necessary to give you a great total body workout in the convenience of your home. Give us a call today to get started on your path to achieving your goals with one of our in home personal trainers in Ashburn, VA.