A Letter From the Owner| In-Home Personal Training| Meet Our Personal Trainers| Getting Started ||Free Consultation with a trainer | Contact Us
|Personal Trainer/Owner Eric Leader's Blog Our Mission In-Home Personal Training Pricing Testimonials
Personal Trainers in Herndon, VA

Are you looking for a personal trainer in Herndon? Working with a personal trainer is the most effective and safe way to reach your goals. If you are looking for personal trainers in Herndon, VA look no further. Our certified personal trainers in Herndon, Virginia will design a workout program specifically tailored to target your individual needs. We offer personal training programs for people of all ages and fitness levels. If you have a goal, we can design the program that will help you to achieve that goal quickly, and in a safe manner.

At Every Body's Personal Trainer, we have personal trainers in Herndon, as well as various locations throughout all of Loudoun County. If you live in the area, you need not look any further for your in home personal trainer. Our staff are among the best in Herndon, and our trainers in Herndon look forward to working with you to achieve the results that you desire.

Our instructors will bring the equipment necessary to give you a great total body workout in the convenience of your home. Give us a call today to get started on your path to achieving your goals with one of our in home personal trainers.


Follow Us


Below you can view, and read, about our personal trainers in Herndon. Have an in home personal trainer get you into the greatest shape of your life today!!!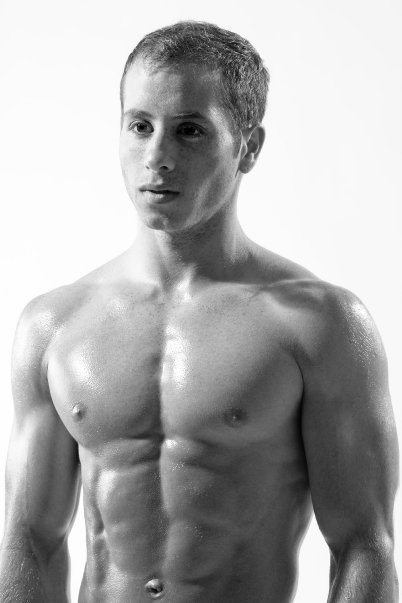 Personal trainer Sean Hershman
Personal Trainer in Virginia Allison Colman
Personal Trainer Amy Smullian-In Home Personal Trainer.
Amy is an in home personal trainer in Herndon. ***Check out Personal Trainer Amy's amazing physique transformation***
Contact Information
Please do not hesitate to contact us if you have any questions at all.
Telephone:

(443) 615-2702

E-mail :
What Are Clients Saying About Our Personal Trainers In Herndon?
Aging is not easy, and I have felt for some time that I was moving in the wrong direction in regards to my health. Knowing the importance of proper diet and exercise, I still have not been able to motivate myself to workout. I figured a trainer would be the best way to keep me accountable to myself. Well, I was right, what a great investment. The sessions are fun, and before you know it, the workout is over and you got the work in. I feel so much better about myself, it truly has been great.

Lyle Goven
Herndon, Virginia
Thanks for helping me find the right trainer to suit my needs. As someone who is morbidly obese, working out is not the most attractive activity. However, the patience and guidance of my trainer has helped me not hate exercise, and proper nutrition. My workouts are geared towards my fitness level, not that of someone who is very fit, which was a fear of mine initially. I know that losing this weight will be a long term struggle for me, but I never would have thought that I could obtain the results that I have already experienced. Thanks so much for all of your help and patience.

Rachael Warner
Herndon, VA
Every Body's Personal Trainer,
As a business executive, I don't have a lot of time to workout. My schedule is always in flux, and my free time is extremely scarce unfortunately. Nonetheless, I knew I needed to somehow find a way to get my workouts in. My stress levels have always been extremely high, and I knew that with my blood pressure and weight, I was a ticking time bomb. Your in-home personal training service has been extremely valuable to me. You have met the demands of my schedule, which is an extremely tough task. For the first time in my life, I am working out on a consistent basis, and I am noticing the results. Thank you for getting me back into shape. I am so much more efficient at work, and my energy levels have really improved. I look forward to purchasing more sessions and continuing with my progress. I never knew I could get such great workouts at home.
Michael J. Rawlings
Herndon, VA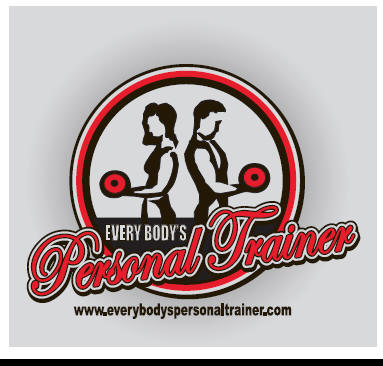 Why Every Body's Personal Trainer?
"Herndon's Best In Home Personal Trainers"
1). Achieving the kind of intensity experienced with a personal trainer is very hard to attain while training alone.

2). The encouragement received from a personal trainer is very motivating. We'll be there for you every step of the way, encouraging and motivating you each step of the way.

3.) Accountability!!! How easy is it to miss workouts, not with a trainer, we'll keep you on the right path.

4.) The knowledge of the personal trainers is very beneficial. We hire only the best and brightest in the field.

5.) Safety, and learning how to use correct form while performing exercises. It's very important to be careful while exercising. Injuries can derail your progress and be a source of great frustration.

6.) Our personal trainers in Herndon will make you do cardio!!! It's important to be healthy inside and out. Cardio will help keep you body healthy internally, and looking great externally.

7.) Programs are tailored to the client's specific needs and wants. Programs have to be individualized, it's the only way to see results. No cookie cutter programs here.

8.) With our personal trainers, results come a lot quicker. Who wants to waste time working out and not seeing results. With a trainer, you'll see results quicker and we'll keep you motivation with the way you look and fee.

9.) Working with a personal trainer prevents against wasted time in the gym trying to achieve goals.

10.) It's fun!!! It has to be, if it's not fun, who wants to do it?
WHAT IS IN-HOME PERSONAL TRAINING?

Many people are aware that proper fitness and exercise are an essential part of a healthy lifestyle. There is a multitude of ways to work out, from going jogging to getting a gym membership to doing yoga with friends. But one of the options that tends to be under-used is the option of personal training at home. Part of the reason why people don't think of this option is simply because they're not sure exactly what it is, and this lack of familiarity causes people to be hesitant to give it a try. In this article, we'll look at what in-home personal training is and how it can benefit our neighbors in the Fairfax community and surrounding areas.

WHAT IT IS

In-home personal training brings all the benefits of a personal trainer right to your home. The same exact things that you would do with a trainer at the gym can be done right in the comfort of your own home. The personal trainer comes to you, visits on your schedule, and brings all the equipment you'll need to have a successful workout.

In-Home Personal Training is Professional

When you choose in-home personal training, you are getting access to a professional who comes right to your home and delivers excellent-quality training in order to give you the best-possible results. It won't feel awkward, like having a stranger in the house, or even like having a service technician in your house. There are two key differences:

First, the personal trainer has a business to run and a professional reputation to maintain. If a personal trainer ever failed to respect you in your space, that would be too costly to their reputation.
Second, you're interacting directly with the trainer as you do your workout, rather than just letting someone into your home who has a job to do, like plumbing or wiring. Because you interact, you get to know them and they get to know you.

In-Home Personal Training Gets Results

Having a fitness instructor come to your home is one of the fastest, most reliable methods of getting in shape. The reason for this is that you get customized, individualized instruction that is tailored exactly to you. If you pop in a DVD, you'll get a generic workout, but if you have a real person telling you what to do and evaluating your form and your progress, you'll get a very specific workout.

In-Home Personal Training is Based on Your Goals

If you don't know where you are and where you want to end up, your workout will be aimless and you won't make as much progress as you should. Our trainers here at EPT are skilled in discovering your fitness goals and then creating a path to get you there. Every exercise and every rep will be geared precisely toward helping you get where you need to go.
Have one of Herndon's best personal trainers work with you in the comfort of your own home. Our personal trainers in Herndon, Virginia will bring the equipment necessary to give you a great total body workout in the convenience of your home. Give us a call today to get started on your path to achieving your goals with one of our in home personal trainers in Herndon.