A Letter From the Owner| In-Home Personal Training| Meet Our Personal Trainers| Getting Started ||Free Consultation with a trainer | Contact Us
|Personal Trainer/Owner Eric Leader's Blog Our Mission In-Home Personal Training Pricing Testimonials
Looking For Personal Trainers in Herndon, VA?
In response to COVID-19, virtual personal training is now available!




Are you looking for personal trainers in Herndon? Well if you are you came to the right place. Our company has the best personal trainers in Herndon, Virginia and we would love to help you achieve your goals. However, you may be asking yourself what exactly is in-home personal training and is it right for you? So what is in-home personal training?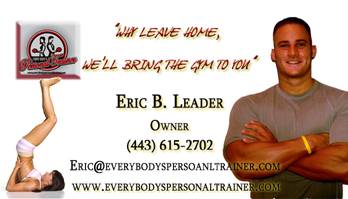 Rather than going to the gym to workout or to meet with your personal trainer, our personal trainers in Herndon will bring the gym to you! No more wasted time or money in busy, crowded gyms that you don't feel like going to. Now you can finally enjoy working out with a professional in the conventional setting of your home, office, or local park. We will bring all the equipment necessary for your program so you won't have to purchase a thing!

Our company works with clients of all ages and fitness levels from teenagers all the way up to the seniors. If you have a goal our staff is here to help you accomplish it. Nonetheless, we know that there are many questions you may have prior to initiating a program. Therefore we always offer a free, no-obligation consultation with one of our professional staff. Call us today at 443-615-2702 to schedule your free consultation with one of our in-home personal trainers in Herndon. We look forward to meeting you.

Follow Us


Below you can view, and read, about our personal trainers in Herndon. Have an in home personal trainer get you into the greatest shape of your life today!!!

Jen Moretto Virtual training available.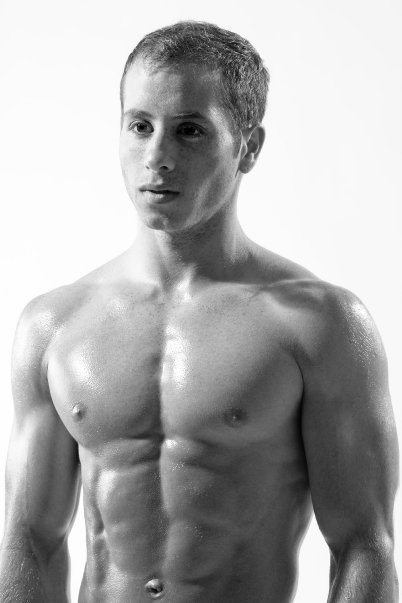 Sean Hershman Virtual training available.
Allison Colman Virtual training available.
Contact Information
Please do not hesitate to contact us if you have any questions at all.
Telephone:

(443) 615-2702

E-mail :
What Are Clients Saying About Our Personal Trainers In Herndon?
Exercise and working out has always been a chore to me and as a result, I have gotten more and more out of shape as the years have gone by. I tried a few times on my own to lose weight with no success. Finally, I gave up and decided that hiring a personal trainer was the only way I was going to get in shape. Just wanted to give you an email to thank you so much for everything that you have done for me it has been amazing.
Lisa Libby
Herndon, Va
My son and I have been working with your trainer now for 4 months on a partner program plan. In the beginning, he hated working out and didn't think he wanted to continue. However, as time has gone by he has really started to enjoy the sessions and looks forward to seeing the trainer. Thank you for allowing him to join in the sessions.
Jill Rainee
Herndon, Va
My schedule is very influx and busy so I knew I needed an appointment based type of program to help me get in shape. My trainer has been very understanding and empathetic with my work schedule and does everything in her power to make sure that I get my workouts completed. Thank you for the flexibility and for helping out a workaholic such as myself.
Mike Ennin
Herndon, Va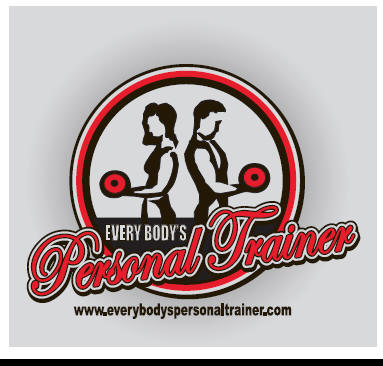 "Herndon's Best In Home Personal Trainers"
Working with a personal trainer has numerous benefits to help you achieve a healthy lifestyle. However, you may be asking yourself is working with an instructor really worth it? What are the benefits? Well, let's take a look.

Accountability. We have all been there, you tell yourself you're going to go to the gym, however when it comes to that time you don't end up going. So what happens? No, the gym doesn't call you and ask you where you are, there is no accountability. When you work with an in-home personal trainer in Herndon they will give you that accountability. The sessions are appointment based and they will also make sure that you're getting your subsequent workouts on your own by following up with you via text or email or even phone call. So working with a trainer gives you plenty of accountability.
Consistency. Have you ever had a great week and fell off the wagon the following week? Of course, we all have. However, your body only thrives on consistency. By working with a professional they will make sure that your program is consistent and that you are performing your work out week in and week out.
Knowledge. With so many exercise routines and videos out there it's hard to know what to do. Where do you start? By working with a member of our staff you can be sure that you are in great hands. Our personal trainers in Herndon have the highest end degrees or certifications in the industry. They have the knowledge to write the perfect program to help you achieve your goals.
Safety. We all want to look and feel better however sometimes we forget that working out can be dangerous and hazardous. Injury is very common especially when working out alone therefore when you workout with a professional they will help to make sure that you are using proper form and technique to make sure that you do not injure yourself.
Results. Let's face it we are all motivated by results. Who wants to work out and not see anything happen or change within their body? Nobody. When you are working with a professional instructor results come a lot quicker which will help you stay motivated.
Fun. Have you ever felt bored with your current fitness plan? We all do. We are all a creature of habit and tend to perform the same type of exercises and workouts. However, it's very important to vary your routine and incorporate different exercises and modes of activity. By working with a personal trainer they will introduce new exercises and techniques to keep your body guessing and to keep it fun.
So as you can see from the reasons listed above, beginning a program with a personal trainer is very beneficial and helping you achieve your goals.
WHAT IS HERNDON IN-HOME PERSONAL TRAINING?

Many people are aware that proper fitness and exercise are an essential part of a healthy lifestyle. There is a multitude of ways to work out, from going jogging to getting a gym membership to doing yoga with friends. But one of the options that tends to be under-used is the option of personal training at home. Part of the reason why people don't think of this option is simply because they're not sure exactly what it is, and this lack of familiarity causes people to be hesitant to give it a try. In this article, we'll look at what in-home personal training is and how it can benefit our neighbors in the Fairfax community and surrounding areas.

WHAT IT IS


In-home personal training brings all the benefits of a personal trainer right to your home. The same exact things that you would do with a trainer at the gym can be done right in the comfort of your own home. The personal trainer comes to you, visits on your schedule, and brings all the equipment you'll need to have a successful workout.

In-Home Personal Training is Professional

When you choose in-home personal training, you are getting access to a professional who comes right to your home and delivers excellent-quality training in order to give you the best possible results. It won't feel awkward, like having a stranger in the house, or even like having a service technician in your house. There are two key differences:

First, the personal trainer has a business to run and a professional reputation to maintain. If a personal trainer ever failed to respect you in your space, that would be too costly to their reputation.
Second, you're interacting directly with the trainer as you do your workout, rather than just letting someone into your home who has a job to do, like plumbing or wiring. Because you interact, you get to know them and they get to know you.


In-Home Personal Training Gets Results

Having a fitness instructor come to your home is one of the fastest, most reliable methods of getting in shape. The reason for this is that you get customized, individualized instruction that is tailored exactly to you. If you pop in a DVD, you'll get a generic workout, but if you have a real person telling you what to do and evaluating your form and your progress, you'll get a very specific workout.

In-Home Personal Training is Based on Your Goals

If you don't know where you are and where you want to end up, your workout will be aimless and you won't make as much progress as you should. Our trainers here at EPT are skilled in discovering your fitness goals and then creating a path to get you there. Every exercise and every rep will be geared precisely toward helping you get where you need to go.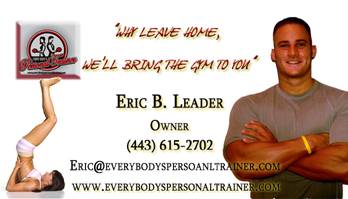 If you still have questions in regards to fitness or personal training please take a look at these two great websites:
Have one of Herndon's best personal trainers work with you in the comfort of your own home. Our personal trainers in Herndon, Virginia will bring the equipment necessary to give you a great total body workout in the convenience of your home. Give us a call today to get started on your path to achieving your goals with one of our in home personal trainers in Herndon.
Herndon, Va Nearby Locations:

Columbia
We also train in the following locations:
Annandale
Other Locations Include:
Every Body's Personal Trainer
Phone Number: (443) 615-2702
Email: eric@everybodyspersonaltrainer.com
Hours:
Monday 5AM–9PM
Tuesday 5AM–9PM
Wednesday 5AM–9PM
Thursday 5AM–9PM
Friday 5AM–9PM
Saturday 9AM–9PM
Sunday Closed