A Letter From the Owner| In-Home Personal Training| Meet Our Personal Trainers| Getting Started ||Free Consultation with a trainer | Contact Us
|Personal Trainer/Owner Eric Leader's Blog Our Mission Pricing Testimonials Homepage
In Search For Personal Trainers in Burke, VA?
In response to COVID-19, virtual personal training is now available!
Are you looking for personal trainers in Burke, Virginia? Well, you arrived at the proper place. Furthermore, we are so excited that you found us. Our company has the most skilled personal trainers in Burke, VA. Our team works with clients of all walks of life, from high school athletes up to seniors looking to increase quality of life and functional capacity. If you have a particular goal you are attempting to reach, our in-home personal trainers in Burke are the vehicle to get you to your goal. However, we know that you may have some thoughts or concerns. For instance, what service to we offer?


Rather than traveling to the gym to work out or be with your instructor, our personal trainers in Burke will appear at your home, office, or local park with everything needed waiting to work you out. That way, you have the seclusion of your very own home, with the professional knowledge and accountability of working with a professional coach. So no more spent time on gym memberships and lack of results.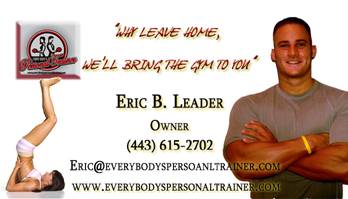 It's essential that the instructor you work with is the perfect fit for you both from a personality standpoint and experience level. Accordingly, we regularly offer a complimentary, no-obligation consultation with our trainers. We desire you to have all your inquiries answered and to make sure that we are deserving of your purchase. If you are eager to get started with your complimentary consultation call us anytime at 443-615-2702.

We can't wait to meet you!

Follow Us
The Best Personal Trainers in Burke: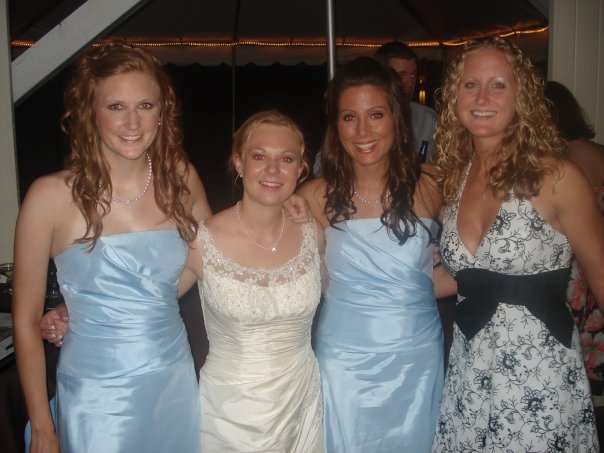 Ashley Strauss
is highly regarded as being the go to Burke personal trainer. She has a great routine utilizing both aerobic and anaerobic exercises.
Virtual training available.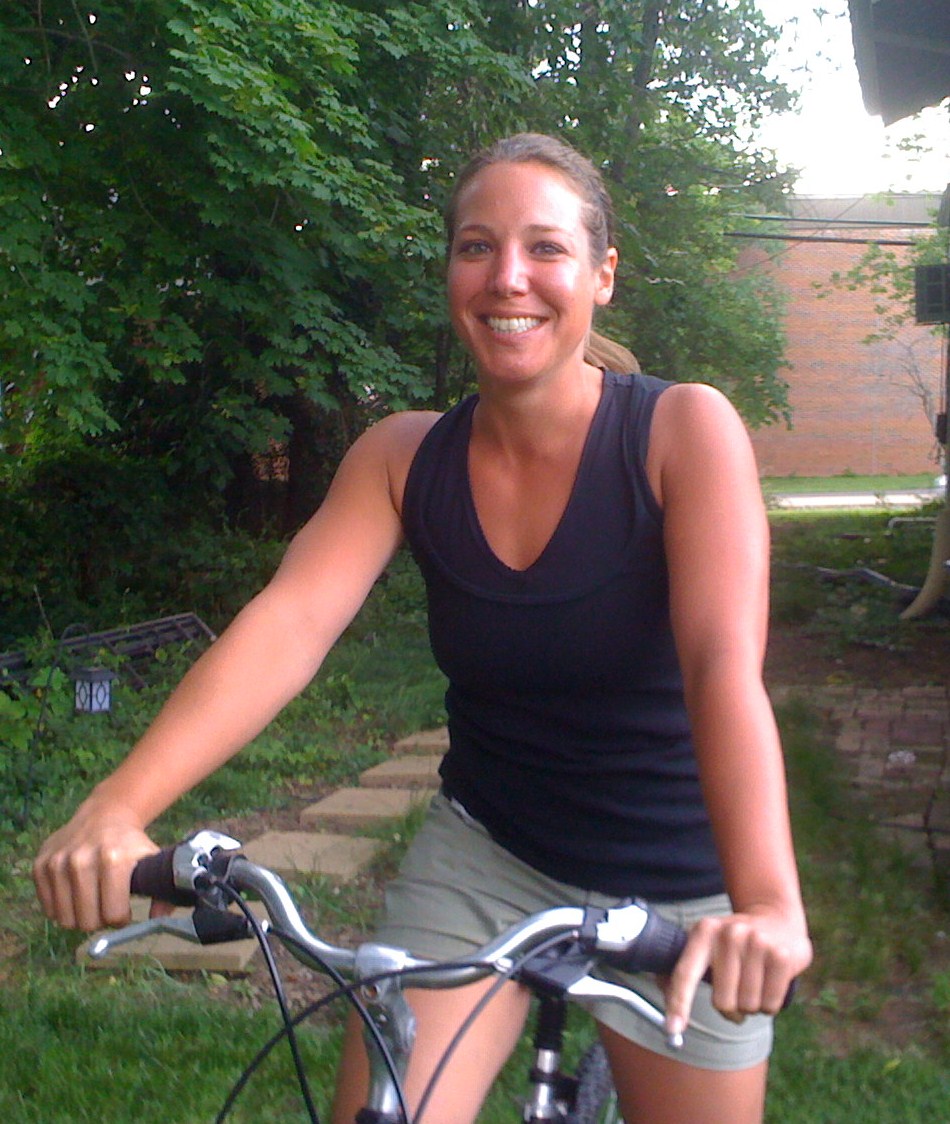 Melanie Brophy
continues to grow her clientele through her challenging and intense routines.
Virtual training available.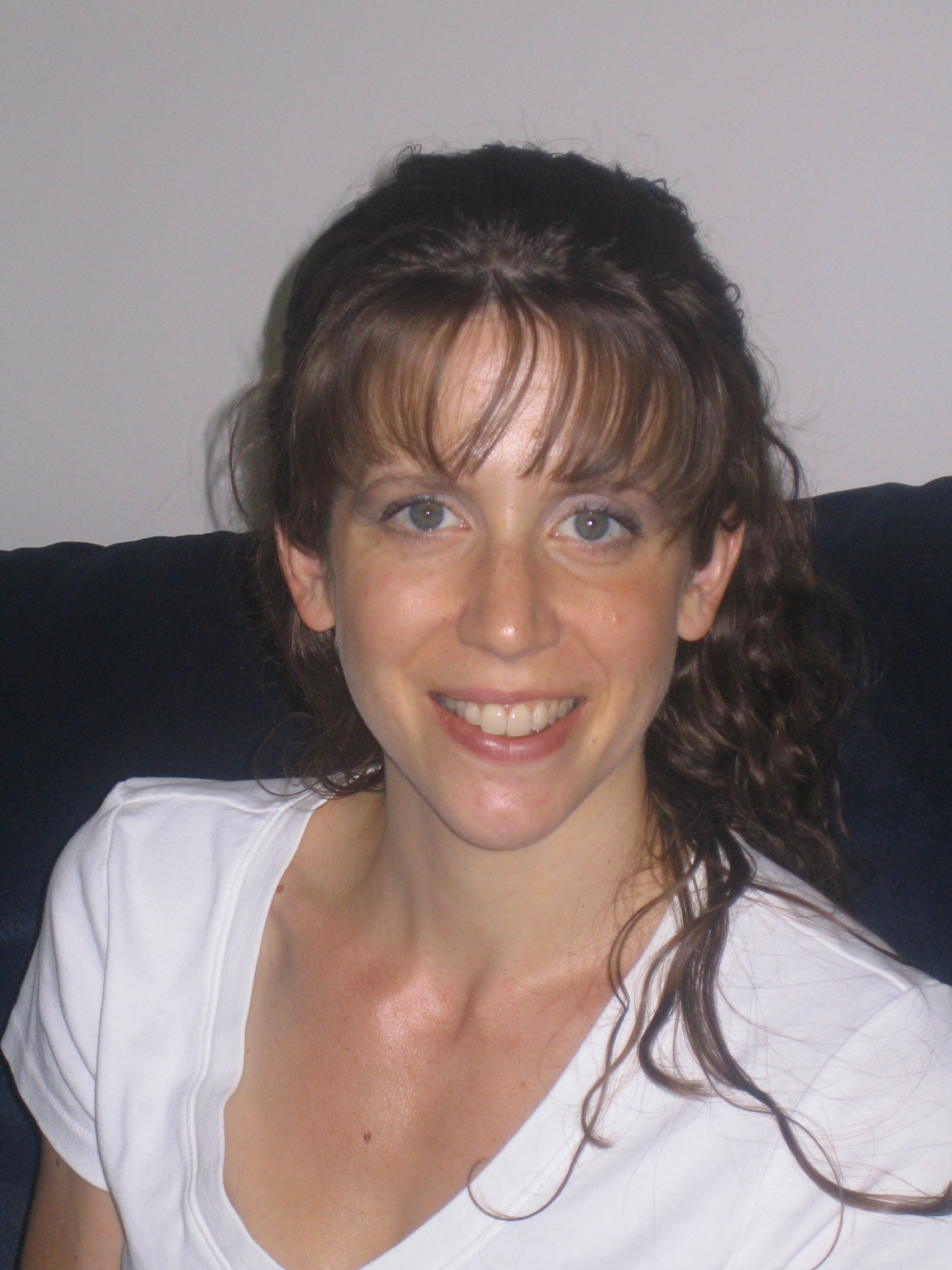 Heather Takeuchi specializes in female fitness and functional capacity. Virtual training available.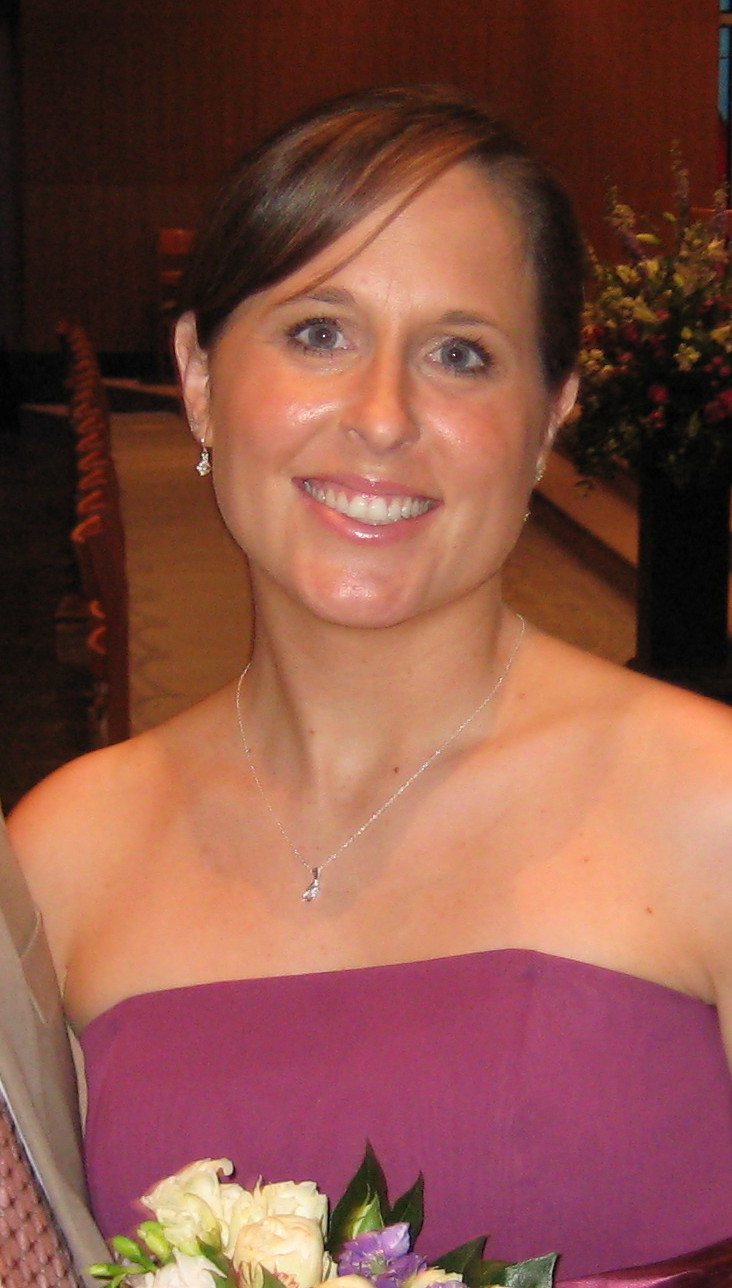 Natalie Sarigianis
Combines her vast education and friendly demeanor for excellent sessions.
Virtual training available.
Trainer David
Regarded as one of the best cardiovascular trainers in the area.
Virtual training available.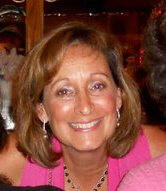 Monica Romig
Know for being a prominent personal trainer in Burke, with one of the greatest reputations around.
Virtual training available.
Contact Information For Our Personal Trainers in Burke
Please do not hesitate to contact us if you have any questions at all.
Telephone:

(443) 615-2702

E-mail :
About Our Company
Have you been looking for a more convenient way to achieve your fitness goals? Are you finally fed up with crowded gyms where all they care about is making money and overcharging you for a personal training session?

Chances are you answered yes to one or both of these questions. This is the reason why in the Year 2007 we decided to shake up the fitness industry. Why should clients have to drive all the way out to a gym and deal with the crowds and commotion to get there workout? Why can't they just have the convenience and privacy of working with a professional in the privacy and convenience of their own home? Well, now you can!

At Every Body's Personal Trainer we have staffed our company with the best and brightest personal trainers in Burke. Our coaches are highly certified and trained and would love to help you along your fitness journey. We understand that reaching goals can be tough and we are here for you every step of the way.

No more having to deal with those crowded gyms, our staff is equipped to work with you in your home. Finally, you can experience the professionalism of a certified personal trainer and the convenience of not having to join a gym.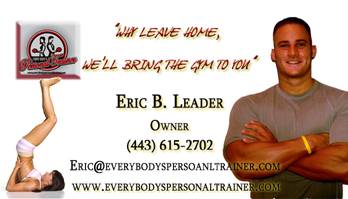 Our company's personal trainers in Burke are specialists in:
weight loss and weight reduction

exercise science

muscle hypertrophy and strength gain

resistance training

flexibility and yoga

dietary analysis and nutrition

senior and teenage fitness

athletic performance cross training

boot camp

and many more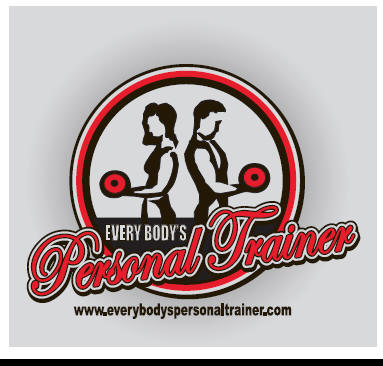 What Do Our Clients Have To Say?
I have been a bit depressed, and I've gained a good amount of weight as a result. My diet fluctuates, and sometimes I don't feel like working out, so I do need help. After making my initial call to your company, I realized that you all were very down-to-earth and could help. I have been with you all now for two months, and I am so happy with the results. Thank you so much.

Lisa Ridge
Burke, VA
My friend and I found your website after doing a Google search and decided to try and commit ourselves to train two times per week. We have been on your program now for two months and lost a combined 25lbs and feel better than ever. Kudos to your trainers and to the owner, who is also easy to work with and friendly.

Mae Lindy
Burke, Va
With football season coming up in the fall we decided to enlist your services to build the confidence of our son. My husband and I had no idea how to help him with weight training or to help him put on muscle, so we needed your assistance in that matter. My son enjoys working with his trainer, and his coach has noticed a significant improvement in his football skills.

Erin Lei
Burke, VA
How Can You Benefit From Personal Training?
You may be debating whether a personal trainer in Burke would be the right fit for what you are trying to accomplish. What are the benefits that one could obtain by utilizing the services of a personal trainer in Burke? What exactly can hiring a professional accomplish that someone may not be able to do for themselves? These are excellent questions and are very common among prospective clients. So how can a Burke personal trainer prove worthy of your investment?

Deciding to change one's current habits and to adapt to a healthier and fitter lifestyle is the first step. Now the question is, how do you accomplish your goals? Sometimes to achieve goals, it's essential to look at what roadblocks might be in your way. For many accountability tends to be an issue. So many of our clients want to achieve their goals but end up missing workouts, unfortunately. When you work with a personal trainer in Burke, they are going to keep you accountable not only to your goals but to yourself. There will be no more missed workouts, and they will help to establish consistency in your fitness plan and nutritional plan as well.

Many of our clients are also novices in the fitness field and are apprehensive about their safety when initiating a program. A significant benefit that personal training in Burke can yield is safety. Knowing how to perform the routines adequately is critical. Incorrect form can cause injury and set you back from achieving your health and fitness goals. At Every Body's Personal Trainer, we hire only the best and most experienced trainers in the field, with the highest degree of certification.

Maybe you have hit a plateau in your current program and need some help to get past that sticking point. A personal trainer in Burke might be the perfect fit to help you break through your current plateau. By introducing new routines and exercises, your body will be shocked and stimulated to having to adapt, thus yielding better results. The intensity achieved while working with a fitness instructor cannot be duplicated most times alone.
Why A Personal Trainer In Burke?
1. You Are Given a Customized Plan

A large percentage of gym beginners go about fitness in a hectic fashion - throwing lots of stuff at the wall to see what sticks. And while this can eventually work, there's no need for such hardship.

You see, the moment you hire a good personal trainer, your whole perspective shifts. They not only customize training and nutrition protocols based on your situation but also help you get clear with your goals.

This is immensely valuable because it allows you to jump straight into the productive process of training and eating, rather than chasing gimmicks and ancient Chinese secrets.

Ultimately, with the help of a professional, you can achieve excellent results in less time, with less effort, and, more importantly, with no frustration and confusion.

2. We Can Teach You The Nutritional Fundamentals

The internet is rife with nutritional tactics, 'secrets,' and details. But, fundamentals are those that deliver 90% of our results. The remaining 10% or so come from more advanced nutritional tactics and details.

As a beginner, you don't need to worry about complicated eating approaches. You need the fundamentals.

A good personal trainer can not only teach you the fundamentals, but also explain their importance, and, more importantly, understandably provides the information.

3. You Become Independent More Quickly

This is perhaps the most ironic reason why a personal trainer in Burke is worth it, but it's quite right.

You see, an excellent Burke personal trainer gives you a great start with fitness - you lock down the fundamentals, achieve some great results initially, and learn what tactics don't matter much in the grand scheme of things.

All of this allows you to become an independent athlete much more quickly. Rather than wander for years, desperately trying to navigate through the complicated landscape of fitness, you are given a roadmap that takes you straight to independence.

Despite the initial investment, you end up saving money, time, and wasted effort.

4. A Personal Trainer Can Be a Huge Motivation

We all know just how big of an impact motivation can have on our beliefs and actions. A personal trainer can help keep you motivated on the road of fitness because they understand how difficult and frustrating it can feel in the beginning.

They can push you to do better at the gym, as well as motivate you with their results.

5. We Can Prepare You For a Specific Event

It's one thing to be fit in general, and it's a whole other ordeal to get as fit as you can for one specific day. Such examples include sports events, powerlifting meets, and bodybuilding shows.

You see, preparing yourself for a specific event (particularly one where your performance is measured) is called peaking. That is, you must tweak variables (nutrition, training, etc.) in a way that creates the best adaptation for a specific date.

The issue is, this is often complicated, and most people can't do it effectively on their own. A good coach can help you prepare for that event by constructing your training and nutrition in the best possible way.

That way, you can present your A-game on competition day and beat your competition.

6. We Provide Comfort and Support

One of the most significant benefits of working with a personal trainer in Burke is the comfort and support you receive.

Rather than feeling overwhelmed and afraid when looking at the journey ahead, you are positive that you'll achieve great results - be it weight loss, muscle gain, or something else.

This not only provides you with a peace of mind, but also keeps you motivated on your journey, and dramatically increases your chance of success.

The ever-growing mountain, which represents fitness, no longer feels like one. Its peak becomes visible and easily reachable.
Gym Vs. Home Personal Training
You may be wondering whether or not it home personal training is for you and how it stacks up against traditional exercise in a gym setting. So what are some of the benefits that in-home personal training can provide?

One of the most mentioned downfalls of working out in a gym environment is gym intimidation. A lot of gym-goers especially the novice or out of shape tend to experience anxiety when working out at the gym. Many times it seems as though people are staring which can be very uncomfortable. By working out at home, you don't have to worry about gym intimidation. You can relax and perform a workout in the convenience and privacy of your home.

Time management and time saved are more great reasons to do your workouts at your home. Unless you are fortunate enough to be able to do your work out in the afternoon, then chances are you are going to have to battle a lot of traffic getting to the gym before or after your workday. All of this time spent in traffic can be better spent with your family. By having your trainer there for you at home, you can save yourself all of that time wasted in traffic heading to the gym.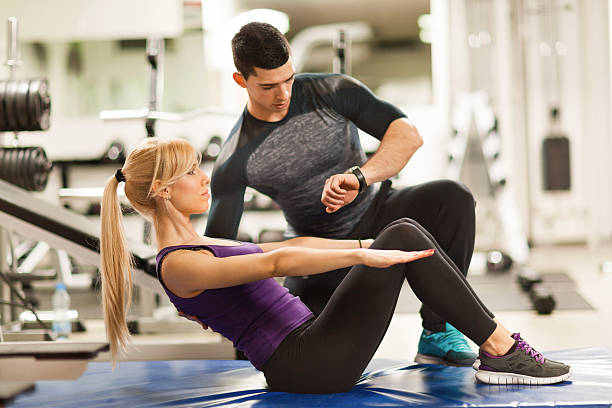 Another benefit worth mentioning is germs yes germs. Without a doubt, you have experienced the unseemliness of gym locker rooms. Towels all over the floor and the bathrooms I don't even want to discuss. Not to mention all of the benches with sweat not wiped off. By working out with your coach in your very own home, you have the cleanliness of your environment. Therefore, you don't have to worry about germs or possibly even getting sick.
Not located in Burke? We also provide personal trainers in McLean, Alexandria, Arlington, Centreville, personal trainers in Fairfax, Vienna, Tysons Corner, and many other locations throughout Northern Virginia to name a few.
Benefits of Using a Personal Trainer in Burke
Not everyone likes or wants a personal trainer interfering in their workouts. Maybe they're accustomed to doing it on their own, and that's what works for them. Or maybe they don't like someone telling them what to do. But believe it or not, exercising with a trainer can be rewarding and educational. So whether you sign up to train for two weeks or one year, there are several benefits to choosing a personal trainer.
Motivation

We've all had those times where we don't feel like hitting the gym. You're tired, you're stressed; you have a million errands to run before you head home, and the last thing you want to consider is stepping on the treadmill. But having a personal trainer can help with that. Fitness instructors are there to keep you motivated, talk you through the stress, and put you on the right track to a continuous exercise routine.

People tend to fall off course when they continuously talk themselves out of workouts, but trainers are there to keep you on course. Moreover, they're there to motivate you during your workouts too. When you start to feel tired, or weak and think you can't finish, your coach will step up and motivate you not to give up.
Teach proper techniques
Our personal trainers also teach you the correct techniques and proper form when it comes to exercising. Proper form is essential because a lack of proper technique can lead to injury that could leave you sidelined for an indefinite amount of time. By using a professional, you are learning the safe and effective way to exercise, which, in the end, maximizes your workout.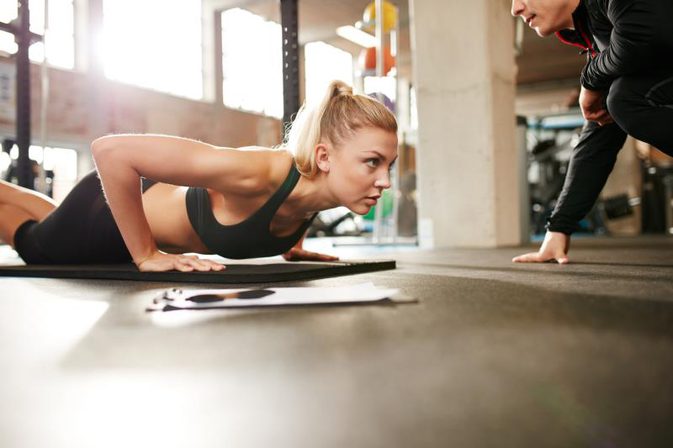 Help target problem areas

If you're bored of your regular workout routine because it doesn't seem to be reducing your belly fat or toning your butt and thighs, then a personal trainer is perfect for helping you target those key problem areas. Personal trainers know which exercises are best for every part of the body, and they can assist you in developing a workout routine that best tones your trouble areas.
Help Achieve Goals

If you've been trying to lose weight, yet you've hit a wall or plateau, personal trainers can get you back on the right track to achieving your goals. If you're trying to lose those last 10 pounds, they can create high-intensity workouts designed to shed those last few tricky pounds. But no matter what your ultimate goals, personal trainers are there to help you focus and stay motivated to achieve them.
Mix it Up a Bit

The last thing you want is a boring, mundane workout, but sometimes people fall into a trap that they can't dig themselves out of. Our coaches are there to help you avoid that. They create new workouts, mix up the intervals, and challenge your level of endurance with every workout routine. Mixing things up not only keeps you motivated to work out, but it presents you with new challenges and helps burn more calories than you would get in your old, boring workout.
Burke Personal Training and Weight Loss
Many people have the desire to lose weight and stay fit. If that's also your fitness goal, I want you to understand that it's achievable. Although achieving a weight loss goal may be demanding and requires a lot of determination, with a proper weight loss program, you can hit your target weight loss goal within a short period.
To lose weight and achieve your desired body, you should burn more calories than you need for each day. But do you know how much calories you need to burn per day, and how to go about it properly? Well, one of our personal trainers in Burke knows all these things.
Of course, the most efficient and healthy way to lose weight is proper exercising and healthy dieting. But you should follow a professional weight loss plan under the supervision of a certified and well-trained professional to maximize your time during your workouts.
If you wish to lose weight quickly or you have a serious weight loss goal, then you need to engage in personal training to get amazing results.
The following are the reasons why hiring a personal trainer in Burke will help you achieve your weight loss goals quickly and without draining you out.
Goal Achievement
Personal training is necessary for speedy goal achievement. With the help of a Burke personal trainer, you can define your exercise goals. Your personal trainer will examine your current fitness level to help you analyze what goal you need to achieve during your exercise sessions. Even if you already know the specific goals to reach, your professional trainer will help you break them down into units that are more precise and realistic. And he/she will help you monitor your progress as you do your best to reach your goals. Also, your trainer can help you tweak your goals if the need arises.
Motivation
Weight loss requires consistency, and you need the motivation to be consistent with your workouts. You may not be able to stay motivated when you're exercising alone; that's why you need to work with a certified personal trainer. Regular training sessions with a professional trainer can give you the motivation to exercise at your best. Also, your trainer knows the importance of cardio for weight loss; so, he/she will be able to provide you with different cardio exercises to make your training sessions fun.
Proper Nutrition
Proper nutrition shouldn't come as a surprise to you. You should understand that adequate dieting plays a crucial role in weight loss. And most certified fitness trainers also have nutritional certification; so, your Burke personal trainer will help you plan your diet in accordance with your weight loss goals. Therefore, ensure that you hire a professional trainer with nutritional certification. Your hard work in the fitness room may not pay off if you continue to eat unhealthily; as such, a well-balanced diet is necessary for speedy results.
Personalized Workouts
Our body types vary, and that is why you need personal training to be able to plan your weight loss program according to your body type. And who knows how to create an efficient weight loss fitness plan better than a professional trainer? Your personal trainer will help you maximize your workout by creating a personalized workout regime that will help you slim down quickly. He/she will design a program that will target all areas of your body for better results. Personalize plans produce more effective result compared to those basic weight loss plans you can find online.
Exercise Variety and Increased Efficiency
Our personal trainers in Burke will help you make the most of your time during your workout sessions by providing you with different varieties of exercises. That does not only increase the efficiency of your workout but can also be very beneficial when you have limited time to spend during each workout session. So, if you're a person who does not have much time to spend in the gym, working with a person trainer will help you utilize the little time you have for your exercise routine. And with that, your spare time can still be used to achieve your weight loss goals. Only personal training can make that possible.
The benefits of personal training for weight loss are numerous. You can hit your weight loss goals quicker than you thought if you hired a personal training coach to work with you on your weight loss journey. A professional trainer will design a weight loss program that's suitable to work effectively for your body and help you achieve your goals.
Additionally, a certified trainer knows much about proper weight loss diet. As such, he/she will create a healthy diet plan that will help speed up the time required for you to reach your weight loss goals. Therefore, when hiring a personal trainer, hire someone that has both training and nutritional certifications. I wish you the best of luck as you begin your weight loss journey!
If still curious about training, please take a look at these two great websites:
Burke, VA Nearby Locations:
Annandale
Other Locations Include:
We Also Train In:
Columbia
Every Body's Personal Trainer
Phone Number: (443) 615-2702
Email: eric@everybodyspersonaltrainer.com
Hours:
Monday 5AM–9PM
Tuesday 5AM–9PM
Wednesday 5AM–9PM
Thursday 5AM–9PM
Friday 5AM–9PM
Saturday 9AM–9PM
Sunday Closed