A Letter From the Owner| In-Home Personal Training| Meet Our Personal Trainers| Getting Started ||Free Consultation | Contact Us
|Personal Trainer/Owner Eric Leader's Blog Our Mission Pricing Testimonials Homepage
Looking For Personal Trainers in Alexandria?
Are you looking for personal trainers in Alexandria? Well, then you came to the right place, we have the best in-home personal trainers in Alexandria. Our instructors hold the highest degrees and certifications in the fitness field, and we welcome you and would love to assist you to achieve your goals.


Are you sick and tired of wasting money on gym memberships, and having to wait for machines? Are you fed up with the noise and lack of courtesy of other gym-goers? Alternatively, maybe you are looking for a more convenient way to perform your workouts. We know exactly how you feel, so forget about those gym memberships, our personal trainers in Alexandria will bring the gym to you. Rather than having to take the time out of your day to drive to the gym, our trainers will bring all of the equipment necessary for your program right there to your very own home. Save time, money, and enjoy the convenience of in-home personal training.

However, we know that you may have some hesitation. We want you to feel free to take advantage of our no obligation, free consultation with one of our trainers. We feel that our staff is the best of the best, but we want to prove it. At the consultation, you get to meet our coaches and have all the questions you may have answered. So are you ready?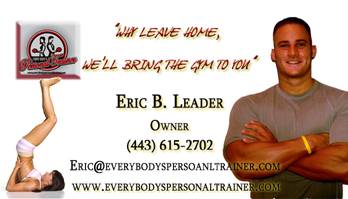 If you are ready to get started, you can call us anytime at (443) 615-2702. If you'd like to email us with your goals, you can email us at eric@everybodyspersonaltrainer.com. We look forward to hearing from you and helping you reach your goals.


Follow Us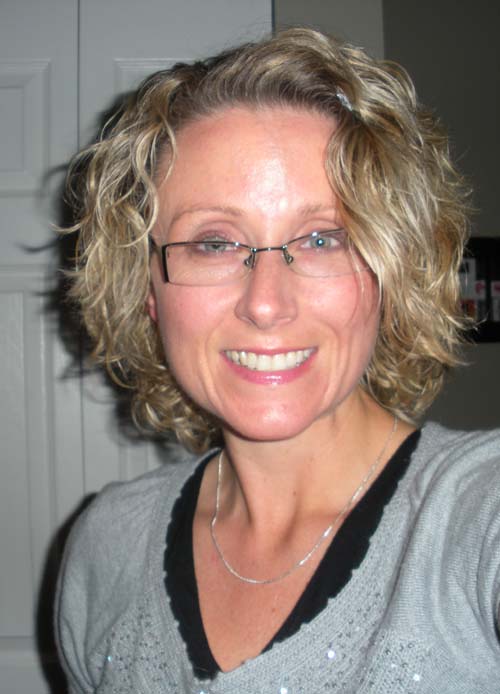 Vicki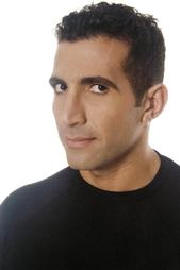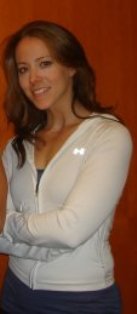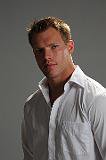 Contact Information
Please do not hesitate to contact us if you have any questions at all.
Telephone:

(443) 615-2702

E-mail:
Click Here for a Free Consultation
What Are Clients Saying About Personal Training In Alexandria?
My daughter just entered High School and like many teenage girls has become a bit self-conscious about her weight and appearance. Not knowing much about exercise I figured working with somebody who is a professional would be a good way for her to learn healthy eating and exercise habits. She has been working with your company for four months now, and the results have been excellent. Her self-esteem has increased and her confidence as well.

Erika Lone
Alexandria, VA

I work long hours so getting to the gym isn't really in my best interest. However, I do need to get in shape and try to keep healthy. What is very gratifying is how my trainer is willing to meet me late in the evening. Coming to my home and being there for me was just what I needed to get in shape. This service is an excellent service and one of convenience.

Mike Rogers
Alexandria, VA

I never felt comfortable in a gym setting especially since I've gained weight in recent months. I found you guys after doing a Google search, and this option intrigued me, so I gave you a call. Not knowing what to expect I had my defenses up but with time I began to see just how down-to-earth your company was and I no longer had anxiety. I just wanted to thank you for what you do, and I really appreciate the help that you have given me, and I look forward to continuing with your service.

Erin Needy
Alexandria, VA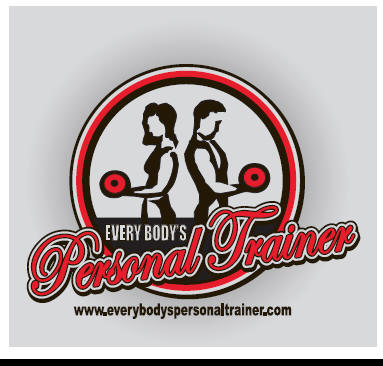 How Can Our Personal Trainers In Alexandria Help?
There are so many ways that a fitness instructor can be beneficial to your health and fitness program. It is very understandable that before initiating a plan, you may have some hesitation or questions regarding personal training. So how can a personal trainer help you? Let's take a look at four ways in which a personal trainer in Alexandria can help.

Accountability is a tremendous benefit. One of the most frequent reasons why our clients prefer to work with a coach is accountability. Many of our clients have had numerous gym memberships in the past. Not only did they feel like they wasted money, but they felt like there was no accountability. It is effortless at the end of the day not to make it to the gym. However, the gym is not going to call you and ask you where you are. Thus there is no accountability.

Consistency is a crucial factor to success. When you work with a member of our staff, your training will be based on appointment, so you know for sure on those days you will be getting your workout completed. Not only that, but our instructors on staff will also give you a program to follow when you're not working with them. Many times they will text you on those days to make sure you're getting your workouts performed. So as you can see, when you're working with an instructor, you're going to have consistency with your plan.

Proper form is essential. Proper form is vital when engaging in a fitness plan. Reason being, if your form is not done correctly, you run the risk of injuring yourself and naturally not achieving the results that you're looking to obtain. If the muscles aren't stimulated successfully, you will be wasting time and will become frustrated with your lack of results. By using the correct form, you will trigger the muscles optimally thus yielding great results.

It's different. A general reason why our clients enjoy our program is that it's different. We very often get stuck in the same routine, and the same types of exercise. Whether it's walking on the treadmill or lifting weights, we tend to learn the routine and always repeat that routine. This becomes inefficient because when your body gets used to your current routine, it has no reason to change. Plus you will hit a plateau. By working with a professional, they will introduce different methods which will not only make working out more fun but will shock your body into further progress.
So as you can see from the reasons above, working with an in-home personal trainer can be very beneficial.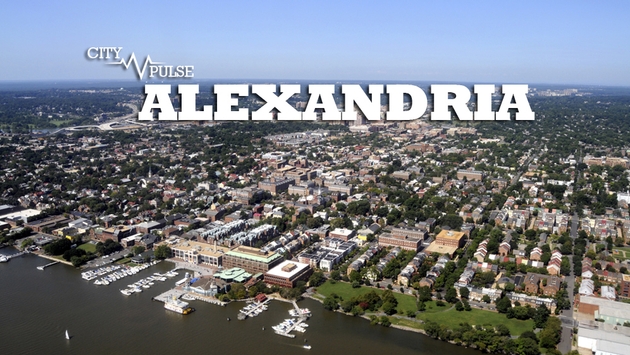 Personal Training In Alexandria, What It's Like
Alexandria has something for everyone! From malls to parks, to memorials, there is indeed something for everyone in Alexandria, Va.
In the City of Alexandria, there are many excellent parks which are perfect for outdoor fun. Cameron Run Regional Park is a very popular destination for our clients. With 26 acres of outdoor fun, this park is a major attraction for Alexandria residents. Within just this one park you can enjoy batting cages, water park rides, and even miniature golf. Cameron Run Regional Park is an amazing place to be!
Looking for shopping? Try Old Town Alexandria, the perfect location for clients to get in cardio during those dreary winter months. From shoes to designer clothes, to cosmetics, you can find it all in Old Town Alexandria.
Alexandria also offers excellent memorials. Many of our staff enjoy visiting The George Washington Masonic National Memorial. The Memorial even has daily tours that give great information and enlightens visitors with new insights about George Washington, American history, and the Masonic heritage.
Not located in Alexandria? We also provide personal training in McLean, Fairfax, Arlington, Tysons Corner, Vienna, and many other locations throughout Northern Virginia.
Our Coaches Specialize In The Following:
· Fat Reduction and weight management
· Muscle building and weight gain
· Strength and power lifting
· Aerobic fitness and sports conditioning
· Balance & Flexibility of Motion Training
· Body Composition Assessment and progression analysis
· Diet and nutritional programming and design
· Comprehensive Adult and Senior exercise prescription
· Athletic conditioning and exercise programming
· Sport specific condition and development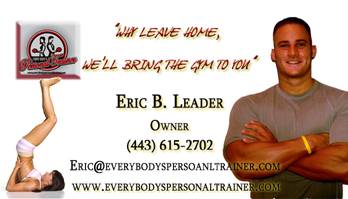 Home Personal Trainer In Alexandria, Is It Right For You?

Do you feel too sluggish to visit the gym?

Is time an obstacle for you or do you not feel motivated enough to stick to a fitness schedule?

If you answered a 'YES' to these questions, then personal training at home is undoubtedly for you.

Personal training, in the comforts of your home, has numerous benefits. First and foremost, this is the trusted way to obtain your fitness goals, since your training will have concentrated attention from your coach. This training at home fits for people who have tight schedules, do not have time to go to the gym or solely because they do not feel motivated enough to visit the gym.

Today several people prefer to achieve their fitness goals, with the help of a trainer, from home. Safety is always paramount, so safety is indeed a benefit.
Motivation • Your scheduled appointments will keep you on track toward your fitness goal, and your trainer will help keep you motivated to exercise.
Customization • When you hire an in-home personal trainer, you'll get a fitness program that is tailored just for you. Our owner has hand-picked the best fitness professionals, with the highest degrees and certifications in the fitness field. Our coaches on our staff hold very esteemed certifications from the American Council on Exercise, National Academy of Sports Medicine, American College of Sports Medicine to name a few.
In-home versus gym personal training in Alexandria


You may be asking yourself how you could benefit more from in-home personal training as opposed to exercising in a gym setting. What are some of the benefits that in-home personal training in Alexandria holds over being in the gym? Let's take a look.

When exercising at home, you don't have to worry about battling traffic at the end of a long day getting to the gym. Therefore you have more extra time to spend with your family at the end of the day.

When you train at the gym, you have to deal with all the crowd and the commotion that a busy health club entails. However, when you exercise at home, you have the privacy and convenience of your very home atmosphere.

When exercising at the gym, you have to deal with the puddles of sweat on benches, and all the germs that are inevitably all over the place. When exercising in-home you have the comfort of knowing that you have the cleanliness of your own environment.

When you work out at the gym, you have to sometimes worry about your hair, your makeup, and you're clothes. When doing so at home, you don't have to be concerned with what you're wearing or how you look, and you can concentrate solely on your workout.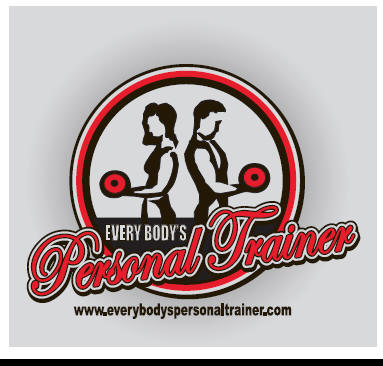 Frequently Asked Questions
Question. Where does the personal training take place?
Answer. Our personal trainers in Alexandria are available to meet with you in your home, office, or even a local park. In addition, if your gym allows they can reach you there as well.
Question. Are your coaches certified?
Answer. Yes, our coaches are certified by the best organizations in the fitness industry. Our goal is to make sure that you have the ability to exercise with the best of the best in the field.
Question. Are your sessions expensive?
Answer. Our company prides itself on the fact that we don't overcharge clients. We understand that you are going to see results in a series of sessions, not just one. Our sessions are priced as low as $55 per hour, and we also offer flexible payment plans as well.
Question. How long have you been in business?
Answer. Our company has it been in business since the year 2007.
Question. How do you get started?
Answer. If you were ready to get started, we always offer a free no-obligation consultation with one of our coaches. You can call us anytime at 443-615-2702 to schedule your free consultation.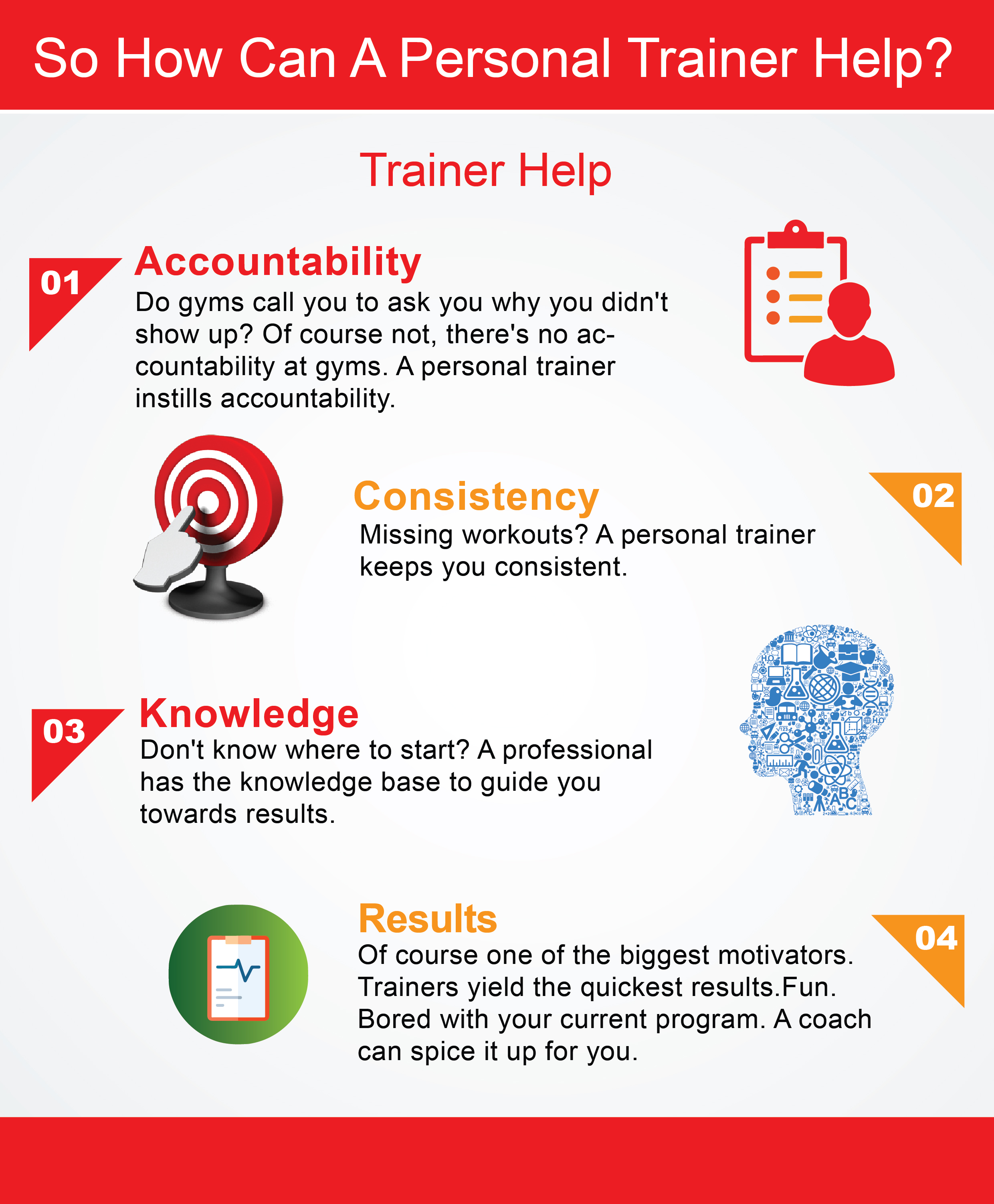 Question. Do you offer partner sessions?
Answer. Absolutely. Many of our clients like to work out with either their spouse, family member, or even a friend. We welcome the idea of working out with a partner.

When you are at the gym, you will be confined to the gym space. However, when you work with a personal trainer in Alexandria at your home, you can not only work inside, but you could also take advantage of the outside as well. Fitness outside leads to more exciting activity and prevents monotony.

Sometimes while training at home, your family might be motivated and interested in working out with you. Exercising together creates a family-type activity that is both healthy and beneficial.

Many have said that when you work with an in-home personal trainer, you establish a more intimate relationship with your instructor. When you attend the gym, you don't quite reach that level of friendliness with your trainer that you do with in-home personal training.


So as you can see in-home personal training has many benefits that in gym personal training does not have.


Check out these great resources for more info:

www.livestrong.com
www.acsm.org