A Letter From the Owner| In-Home Personal Training| Meet Our Personal Trainers| Getting Started ||Free Consultation | Contact Us
|Personal Trainer/Owner Eric Leader's Blog Our Mission Pricing Testimonials
Are You Looking For Personal Trainers in Alexandria?

Are you looking for a personal trainer in Alexandria? Working with a trainer is the most effective and safe way to reach your goals. If you are looking for personal trainers in Alexandria, look no further. Our certified staff will design a workout program specifically tailored to target your individual needs. We offer fitness programs for people of all ages and fitness levels. If you have a goal, our personal trainers in Alexandria can design the program that will help you to achieve that goal quickly, and in a safe manner.

Have one of Northern Virginia's best personal trainers work with you in the comfort of your own home. Our in home trainers in Alexandria will bring the equipment necessary to give you a great total body workout in the convenience of your home or office. Additionally, are you currently paying too much for your sessions? Our sessions cost as little as $55 per hour, so stop being overcharged! You're going to achieve your results in a series of sessions, not just one. Your goals are important to us, and we don't believe in overcharging our clients. Give us a call today to get started on your path to achieving your goals.
We'd love for you to take advantage of our free, no obligation, consultation. We sincerely feel that our trainers can help you achieve your goals, but we want to prove it, and earn your business. We take our customer service very seriously, and never take our clients for granted. If you have any thoughts or concerns on how we can improve our service, we would love to hear from you. We are constantly striving to improve and offer the best personal training services in the area, and we would love to hear what you have to say. On behalf of our training staff at Every Body's Personal Trainer, I only have one question for you. "Why leave home, we'll bring the gym to you!"
If you are ready to get started, you can call us anytime at (443) 615-2702. If you'd like to email us with your goals and contact information, you can email us at eric@everybodyspersonaltrainer.com. In addition, you can use the free consultation form below as well. We look forward to hearing from you, and helping you achieve your goals.


Follow Us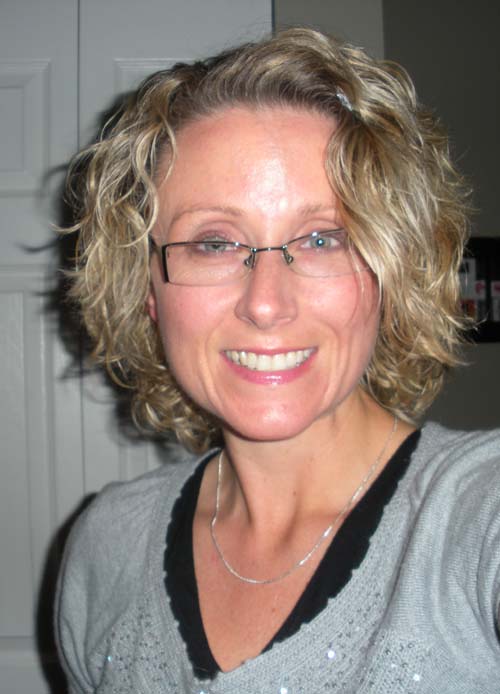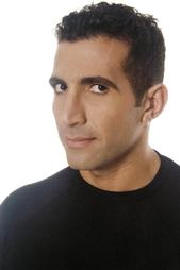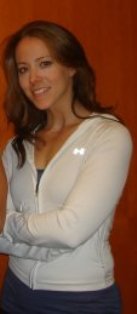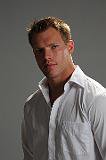 Contact Information
Please do not hesitate to contact us if you have any questions at all.
Telephone:

(443) 615-2702

E-mail:
Click Here for a Free Consultation
Hey Guys,
Just wanted to thank you again for all of your help and support. I can't believe how far I have come. You guys are a real life saver. I have always hated working out with a passion, but your trainers make working out fun. Not only professional and knowledgeable, but sincerely caring about how I am doing and my progress. I have had trainers in the past, and never had trainers who cared as much as you you all. Eric, you have always been available to help, whether via phone call or email, you always take the time to respond to my questions. Thanks so much for Katie, she has been the greatest help. I can't wait to give you my before and after picture.
Tara Borden
Alexandria, Va
Every Body's Personal Trainer,
As a business executive, I don't have a lot of time to workout. My schedule is always in flux, and my free time is extremely scarce unfortunately. Nonetheless, I knew I needed to somehow find a way to get my workouts in. My stress levels have always been extremely high, and I knew that with my blood pressure and weight, I was a ticking time bomb. Your service has been extremely valuable to me. You have met the demands of my schedule, which is an extremely tough task. For the first time in my life, I am working out on a consistent basis, and I am noticing the results. Thank you for getting me back into shape. I am so much more efficient at work, and my energy levels have really improved. I look forward to purchasing more sessions and continuing with my progress.
Michael J. Rawlings
Alexandria, Va
Every Body's Personal Trainer,
As an out of shape mother of four, I haven't had the time, or energy level, to stick with an exercise program. Sometimes I feel as if there is not enough time in the day. For the longest time, I have wanted to try to get back into shape. As a birthday gift from my husband, who is also a client, I received one of your personal training packages. I was apprehensive at first, but boy am I happy that he invested in your services. It has been two months now, and I have lost 25 pounds!!! My overall muscular strength has improved dramatically, and for the first time since college, I can see muscle definition. I can't wait until summer...Thanks for all the help and I wish you all the best.
Sincerely,
Gwyn C.
Alexandria, Virginia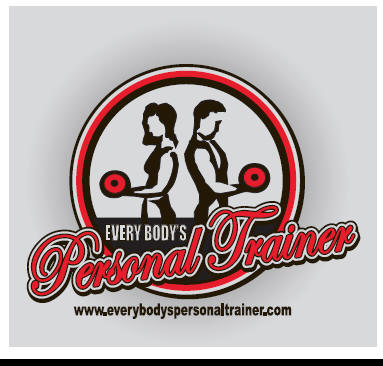 We at Every Body's Personal Trainer would love to help you achieve a healthier, and more active lifestyle. Our personal trainers in Alexandria are very passionate about what they do, and would love to assist you in making fitness fun and exciting, not just a chore. Our in-home trainers will start you off with a free consultation. The consultation is your chance to get to know your trainer, and we recommend having plenty of questions to ask. Our staff are the best of the best, and we want to prove it.
At the consultation, our trainers will also ask about your current exercise patterns, you goals, as well as your past injuries and areas of concern. Our personal trainers are here to help, and we want to know everything about you (almost everything :). We at Every Body's Personal Trainer consider our clients our friends, and we all have one mutual goal, ACHIEVING RESULTS!!! It doesn't matter when, our personal trainers are always there for you. Rain or shine, our in home personal trainers in Alexandria will be at your door, excited to give you a great workout. So lets get started today!!!
Why work with a personal trainer in Alexandria?
1. Results – People that work with personal trainers reach their goals, simple as that! Personal training works because you are never left on your own; you work with your trainer during your sessions, of course, but your trainer also guides you on what to do the rest of the week as well with exercise ideas, sessions to do in your gym or at home, activities to do in order to carry on the good work you do together in the gym. Let's face it we all want results.

2. Goal Setting – If you don't have a goal then how will you know when you have achieved it? Personal trainers understand the importance of setting goals that are realistic and attainable and will set you regular targets to get you towards them whether they be a body fat target, a dress size, waistline measurement or a PB for a 5k fun run. Whatever your goal is, you discuss with your trainer, set systems in place and then achieve it! Set those goals!


3. Nutritional Guidance – Proper nutrition is critical to reaching your health and fitness goals. You will never achieve the proper results you want without working on your nutrition at the same time. You can't "out-exercise" a bad diet. Your trainer will be able to guide you on what to eat before and after your workout in order to get the most from your exercise sessions as well as helping you to make the right food choices during the week. If you can hire a PT who is also a nutritionist then you've really hit the jackpot! Nutrition is a must!

4. Motivation – It can be very difficult to motivate yourself; a Personal Trainer should do that for you. It's Monday night and it's cold and dark and you really just want to go straight home from work and have a glass of wine. Hang on a minute though, you have a PT session that you have paid for so you don't want to miss it and have to pay anyway, so you go to the gym, have a great session with your trainer and get home not actually wanting that glass of wine because you've just worked so damned hard in the gym! Get the idea? It's really important to find the right trainer that you get along with and will motivate you to stick to the plan, motivation is key!

5. Exercise Efficiency – A personal trainer can show you how to workout quickly and efficiently in order to save you time when you exercise on your own. Let's face it nobody likes to spend hours in the gym so, again, a good personal trainer can work you twice as hard as you might do normally in half the time and give you workouts to do on your own in the same vein. Learn ways to work efficiently in the gym, on your outdoor runs or whatever your exercise or activity you choose to do on your own. No injuries!
Home Personal Trainer In Alexandria, Is It Right For You?

Do you feel too lazy to visit the gym?

Is time a problem for you or do you simply not feel motivated enough to stick to a gym schedule?
If you answered a 'YES' to these questions, then personal training at home is definitely for you.

Personal training, at the comforts of your home has several advantages. First and foremost, this is the trusted way to achieve your fitness goals, since your training will have focused attention from your trainer. This training at home is suitable for people who have tight schedules, do not have time to go to the gym or simply because they do not feel motivated enough to visit the gym.

Today several people prefer to achieve their fitness goals, with the help of a personal trainer, from home.

PERSONAL TRAINING AT HOME – SOME REASONS WHY IT CAN BE GOOD FOR YOU

Perfect Customized Workouts For You–

As your personal trainer is beside you and demonstrates the posture or movement and the correct technique, the chances of working out wrongly are reduced. Thus, as exercises are done perfectly, the chances of achieving desired results increase two-fold. The risks of injuries are also reduced.

Complete Privacy and Total Comfort –

It is often intimidating to workout at the gym, especially for women, who are often embarrassed for their imperfect body. Several people skip their gym routines or drop out too soon, just because they feel too conscious. In case of personal training at home, there is total seclusion and comfort. You can exercise comfortably without worrying about prying eyes, uncomfortable temperature or even loud music.

Save Time –

As you have your personal trainer at home, you do not have to rush through your job and home responsibilities. No additional time spent on packing your gym gear, clothing, traveling or even worrying about finding a parking spot near your gymnasium. Your personal trainer will arrive at the scheduled time, your workout gets done on time and there is no time waste on transit.

Get Personal Attention –

This is one of the primary reasons why people opt for personal training at home. One-to-one attention from a personal trainer with complete focus on problematic areas of your body, helps in achieving your fitness goals in a focused way. A special fitness program or routine is designed especially for your requirements and body structure or type. Your progress is monitored, limitations are tracked and exercises are tweaked as per your body and requirements. So much personal focus and attention is not possible in the gym, where the trainer might have to attend more people.

Enjoy Personal Coaching –

During the course of your training, your personal trainer will often guide you on fitness essentials, provide you nutritional tips, teach you ways to reduce the risks of injury and educate you about fitness. You have the opportunity to interact with your trainer as and when you need. If you face problems, soreness or strains during training, the problem is quickly addressed. Your exercises might also be tweaked as per your requirements. You might not have this kind of privilege when you are in a gym.

Set Realistic Goals –

Your personal trainer will help in setting realistic goals – this can be related to muscle gain, weight loss, tummy toning or strength building. Your personal trainer will not just help, in setting the goals, but will also offer full support in achieving the goals. Your diet is also taken care of as per your progress.
What Are Some Benefits Exercising With A Personal Trainer In Alexandria Can Provide?
The benefits of exercise extend far beyond weight management. Research shows that regular physical activity can help reduce your risk for several diseases and health conditions and improve your overall quality of life. Regular physical activity can help protect you from the following health problems.

Heart Disease and Stroke. Daily physical activity can help prevent heart disease and stroke by strengthening your heart muscle, lowering your blood pressure, raising your high-density lipoprotein (HDL) levels (good cholesterol) and lowering low-density lipoprotein (LDL) levels (bad cholesterol), improving blood flow, and increasing your heart's working capacity. Optimizing each of these factors can provide additional benefits of decreasing the risk for Peripheral Vascular Disease.

High Blood Pressure. Regular physical activity can reduce blood pressure in those with high blood pressure levels. Physical activity reduces body fat, which is associated with high blood pressure.

Noninsulin-Dependent Diabetes. By reducing body fat, physical activity can help to prevent and control this type of diabetes.

Obesity. Physical activity helps to reduce body fat by building or preserving muscle mass and improving the body's ability to use calories. When physical activity is combined with proper nutrition, it can help control weight and prevent obesity, a major risk factor for many diseases.

Back Pain. By increasing muscle strength and endurance and improving flexibility and posture, regular exercise helps to prevent back pain.

Osteoporosis. Regular weight-bearing exercise promotes bone formation and may prevent many forms of bone loss associated with aging.

Self Esteem And Stress Management. Studies on the psychological effects of exercise have found that regular physical activity can improve your mood and the way you feel about yourself. Researchers have found that exercise is likely to reduce depression and anxiety and help you to better manage stress.

Disability. Running and aerobic exercise have been shown to postpone the development of disability in older adults.


At Every Body's Personal Trainer, we are confident that you will love our in home personal trainers. However, we want to make sure that you feel comfortable, and have all of your questions answered before working with your personal trainer. After filling out the above information, we will contact you and set you up with a free, no obligation consultation with one of our personal trainers. The consultation is your chance to ask all of the questions you would like answered, and get to know your potential trainer.

We look forward to bringing you nothing but the best in training and customer service!!!
Personal training is all about teamwork. We will be with you every step of the way to help you achieve your goals. Give us a call from the grocery store, your son's swim meet, etc and we will be at your service. Your goals are our goals so use our years of experience and expertise to your advantage and call us anytime. You will achieve your goals! Remember, every day you will be taking a step closer to where you want to be, just don't give up you'll get there!