Are you sick and tired of wasting money on gym memberships, and having to wait for machines? Are you fed up with the noise and lack of courtesy of other gym-goers? Alternatively, maybe you are looking for a more convenient way to perform your workouts. We know exactly how you feel, so forget about those gym memberships, our personal trainers in Alexandria will bring the gym to you. Rather than having to take the time out of your day to drive to the gym, our trainers will bring all of the equipment necessary for your program right there to your very own home. Save time, money, and enjoy the convenience of in-home personal training.

However, we know that you may have some hesitation. We want you to feel free to take advantage of our no obligation, free consultation with one of our trainers. We feel that our staff is the best of the best, but we want to prove it. At the consultation, you get to meet our coaches and have all the questions you may have answered. So are you ready?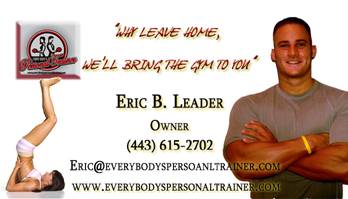 Call us anytime at (443) 615-2702. If you'd like to email us with any information that you feel is pertinent, you can email us at eric@everybodyspersonaltrainer.com.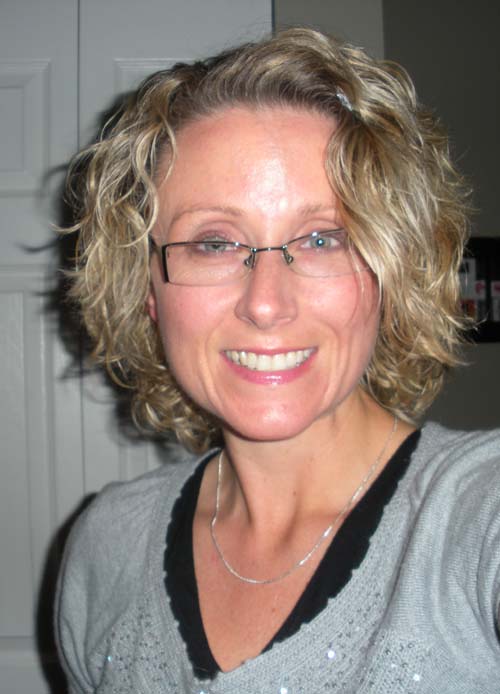 Vicki is a personal trainer in Alexandria who specializes in women's fitness, weight loss, body fat reduction, children's fitness, senior fitness, and more.
Virtual and in-home training available-Alexandria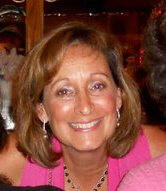 Monica Romig

Monica's clients regard her as one of, if not the, best personal trainer in Alexandria. She has vast knowledge and experience in regard to senior fitness, children's' fitness, women's fitness, weight loss, and much more.
Virtual and in home training available-Va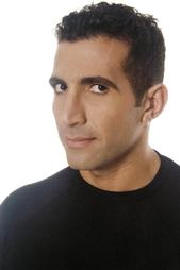 Richard Ghoneim
Richard is highly regarded as one of the best senior fitness specialists in the area.
Online and in-home personal training available-Alexandria
Trainer David

David is one of the greatest coaches in Northern Va. David is an expert in aerobic conditioning, weight loss, children's fitness and much more.
Virtual training available.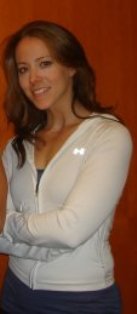 Daffney Allwein

Daffney performs her personal training in Alexandria and is an expert in women's fitness, and exercise science.
Online and in-home training available.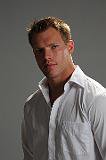 Brandon
Brandon is highly regarded in the area for his expertise in bodybuilding and kinesiology.

Virtual and
in-home personal training available-Alexandria
About Our Company
Do you struggle to find the time to workout at the end of a long day? Are you sick and tired of all of the noise and commotion at your local gym? Or maybe the gym atmosphere isn't for you, and you're looking for an alternative. These are just a few of the reasons why in the year 2007 we launched our company Every Body's Personal Trainer.

We felt as though there should be a more accessible way to perform your workout and be able to enjoy the professionalism of a personal trainer without having to go to a gym. Why not be able to enjoy the solitude and the leisure of your very own home?

Every Body's Personal Trainer allows you to work with a certified personal trainer without leaving your very own home. Our team of experienced, knowledgeable, fitness instructors will bring the gym to you. Our coaches on our staff hold very esteemed certifications from the American Council on Exercise, National Academy of Sports Medicine, American College of Sports Medicine to name a few. No more wasted time or money on gym memberships, now you can enjoy the benefits of exercising with an in-home personal trainer.
Take Advantage of a Free Consultation
At your free consultation, our personal trainer will:

ē go over your history of exercise both past and current
ē ask about past and present injuries
ē inquire about goals and what you are looking to accomplish
ē examine favorite modes of activity and exercise
ē answer all questions that you may have
ē assess the optimal frequency of workouts
ē evaluate current nutritional intake
ē inspect your facility and determine what they may need to bring.
Ultimately, we will be assessing whether or not you feel that the assigned trainer is a good fit or if we should proceed with another consultation.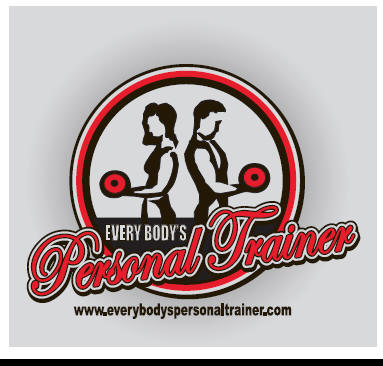 What Are Clients Saying
My daughter just entered High School and like many teenage girls has become a bit self-conscious about her weight and appearance. Not knowing much about exercise I figured working with somebody who is a professional would be a good way for her to learn healthy eating and exercise habits. She has been working with your company for four months now, and the results have been excellent. Her self-esteem has increased and her confidence as well.

Erika Lone
Alexandria, VA

I work long hours so getting to the gym isn't really in my best interest. However, I do need to get in shape and try to keep healthy. What is very gratifying is how my trainer is willing to meet me late in the evening. Coming to my home and being there for me was just what I needed to get in shape. This service is an excellent service and one of convenience.

Mike Rogers
Alexandria, VA

I never felt comfortable in a gym setting especially since I've gained weight in recent months. I found you guys after doing a Google search, and this option intrigued me, so I gave you a call. Not knowing what to expect I had my defenses up but with time I began to see just how down-to-earth your company was and I no longer had anxiety. I just wanted to thank you for what you do, and I really appreciate the help that you have given me, and I look forward to continuing with your service.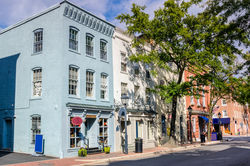 Erin Needy
Alexandria, VA
After tearing my ACL, and giving birth to my two sons, I gained a tremendous amount of weight. I gained so much weight, I refused to visit my family out in California for the fear that they would make fun of how much weight I had gained. I knew I did not have the discipline to lose the weight on my own, so I knew that I needed a personal trainer. I am so happy to now say that I have lost 55 pounds!!! My knees do not hurt nearly as bad as before, and I feel like I have so much more zest for life than I did before. I never would have thought I could do it. Thanks for all of your hard work.
Lynn Swanson
Alexandria, VA
Every Body's Personal Trainer,
Thanks for helping Daniel prepare for his high school football team. I hear him bragging to his friends all the time how much he can bench press. I can't help but laughing. Your company provides such a great service. Keep up the good work!!!
Joan McElduff
Alexandria, Va
Every Body's Personal Trainer,
As an 82 year old senior, I was hesitant about engaging in weight training. I knew how important it was for my bone mineral density and osteoporosis, but I had never done it before. Thanks to you, I now love resistance training and feel so much stronger and more energetic. I thought you were asking too much having me use 15 pound dumbells, but I can do it! Thanks for working with someone my age.
Ruth Gentry
Alexandria, Va
Contact Information for Our Personal Trainers in Alexandria
Please do not hesitate to contact us if you have any questions at all.
Telephone:

(

443)

615-2702

E-mail:
Click Here for a Free Consultation
Our Coaches Specialize in the Following:
∑ Fat Reduction and weight management
∑ Muscle building and weight gain
∑ Strength and power lifting
∑ Aerobic fitness and sports conditioning
∑ Balance & Flexibility of Motion Training
∑ Body Composition Assessment and progression analysis
∑ Diet and nutritional programming and design
∑ Comprehensive Adult and Senior exercise prescription
∑ Athletic conditioning and exercise programming
∑ Sport specific condition and development
How Can Our In Home Personal Trainers Help?
There are so many ways that a fitness instructor can be beneficial to your health and fitness program. It is very understandable that before initiating a plan, you may have some hesitation or questions regarding personal training. So how can a personal trainer help you? Let's take a look at four ways in which a personal trainer in Alexandria can help.

Accountability is a tremendous benefit. One of the most frequent reasons why our clients prefer to work with a coach is accountability. Many of our clients have had numerous gym memberships in the past. Not only did they feel like they wasted money, but they felt like there was no accountability. It is effortless at the end of the day not to make it to the gym. However, the gym is not going to call you and ask you where you are. Thus, there is no accountability.

Consistency is a crucial factor to success. When you work with a member of our staff, your training will be based on appointment, so you know for sure on those days you will be getting your workout completed. Not only that, but our instructors on staff will also give you a program to follow when you're not working with them. Many times, they will text you on those days to make sure you're getting your workouts performed. So, as you can see, when you're working with an instructor, you're going to have consistency with your plan.

Proper form is essential. Proper form is vital when engaging in a fitness plan. Reason being, if your form is not done correctly, you run the risk of injuring yourself and naturally not achieving the results that you're looking to obtain. If the muscles aren't stimulated successfully, you will be wasting time and will become frustrated with your lack of results. By using the correct form, you will trigger the muscles optimally thus yielding great results. Safety is always paramount, so safety is indeed a benefit.

It's different. A general reason why our clients enjoy our program is that it's different. We very often get stuck in the same routine, and the same types of exercise. Whether it's walking on the treadmill or lifting weights, we tend to learn the routine and always repeat that routine. This becomes inefficient because when your body gets used to your current routine, it has no reason to change. Plus you will hit a plateau. By working with a professional, they will introduce different methods which will not only make working out more fun but will shock your body into further progress.
So, as you can see from the reasons above, working with an in-home personal trainer can be very beneficial.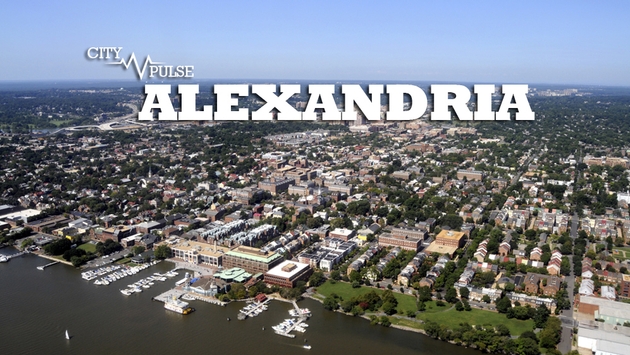 Personal Training In Alexandria, What It's Like
Alexandria is such a thriving city and there is so much to do!
Cameron Run Regional Park is a top-rated stop for our clients. With 26 acres of outdoor fun, this park is a significant attraction for Alexandria residents. Within just this one park you can relish batting cages, water park rides, and also miniature golf. Cameron Run Regional Park is a fantastic location for the whole family.
Shopping is cardio right? Try Old Town Alexandria, the ideal spot for clients to get in cardio throughout those gloomy winter periods. From shoes to designer clothes, to cosmetics, you can find it all in Old Town Alexandria.
Alexandria also extends unique memorials. Several of our staff fancy touring The George Washington Masonic National Memorial. The Memorial even has regular tours that give excellent knowledge and teaches visitors with innovative insights regarding George Washington, American history, and the Masonic heritage.
In-home versus gym fitness training

You may be asking yourself how you could benefit more from in-home personal training as opposed to exercising in a gym setting. What are some of the benefits that in-home personal training in Alexandria holds over being in the gym? Let's take a look.

Have you ever found yourself wanting to get in shape? Have you ever imagined how much it would improve your life and health?

But then, it comes, the dreaded feeling of stepping inside a gym for the first time. It can be terrifying. Itís a new environment, you donít know anyone, and you donít know where to begin.

So, you come up with excuses as to why you canít make it. So, you put it off, always keeping it as a distant goal to begin working onÖ eventually.

But what if there were a solution to your worries, a way to bypass the scary beginning and work on getting in shape?

Well, there is, and itís called in-home personal training - an incredible way of getting in shape that delivers many unique benefits. What are these benefits?

1. Itís Often More Personalized

The gym environment can sometimes feel relaxed and laid back - fewer people, more free equipment, and silence. However, more often than not, the opposite is true - dozens upon dozens of people, very little free equipment, and lots of noise.

In such cases, it can be challenging to form a connection with your trainer. Not only is communication difficult, but you both suffer from constant distractions and interruptions.

This breaks up the learning process and makes it much more challenging to internalize new concepts.

With in-home personal training in Alexandria, the environment is much different and allows for a deeper connection between you and your coach. There are no distractions or interruptions, and your coach can clearly and calmly explain everything.

2. You Can Do It Without Having Any Equipment

Many in-home personal trainers come with the necessary equipment youíll need for a good workout. So, even if you donít have any yourself, thatís not an issue.

Also, any good coach can personalize a program for you in a way that suits your every need and helps you reach your goals without involving equipment. There are plenty of great ways to personalize bodyweight routines and circuit-style workouts without involving weights, bands, or barbells.

These workouts are just as effective and often much more fun and challenging to do.




3. They Can Give You Practical Recommendations for Eating

If you choose to show your kitchen and dining area to your coach, they can give you plenty of great tips for eating.

For example, they can give you practical recommendations for groceries - what to get on your next trip, what foods to switch with healthier alternatives, and some great meal ideas.

More importantly, a good coach can help you shape your home in a way that promotes healthy behavior. Simple changes like getting rid of unhealthy foods and instead putting fruit on your kitchen table alone can encourage better eating. However, there are plenty more such tweaks you can make to your home.

4. Itís Better for Your Schedule

Flexibility and freedom are two incredible things we should all strive to achieve in life. In-home personal training offers us both with regards to working out because itís much better for our schedules.

Rather than having to find the time to get to the gym and have a session, you can make plans to have your trainer visit you at a time that is convenient for you - be it in the morning, afternoon, or evening.

Most in-home personal trainers are more than happy to oblige, and itís a win-win for both of you.

5. Itís More Relaxed, But Also Allows You to Push Yourself

In-gym and at-home personal training are similar in many regards, but there are several critical differences. One of the biggest is the tone of each session.

You see, in-home personal training is a lot more relaxed. You donít feel pressured, you donít have to battle for equipment, and thereís no intimidation factor that most beginners must deal with at the gym.

This allows you to learn each lesson better and have more fun while working out.

And even though these sessions are much more relaxed (and often more pleasurable, might I add), they are also great for pushing you to work harder. Thatís because many people are afraid to exert themselves at the gym for fear of looking silly. Thatís misguided, but itís a fact for many.

At home, you donít have to worry about anything. You can push yourself hard and make significant progress without worrying about what anyone would think of it.

When exercising at home, you don't have to worry about battling traffic at the end of a long day getting to the gym. Therefore you have more extra time to spend with your family at the end of the day.

When you train at the gym, you have to deal with all the crowd and the commotion that a busy health club entails. However, when you exercise at home, you have the privacy and convenience of your very home atmosphere.

When exercising at the gym, you have to deal with the puddles of sweat on benches, and all the germs that are inevitably all over the place. When exercising in-home you have the comfort of knowing that you have the cleanliness of your own environment.

When you work out at the gym, you have to sometimes worry about your hair, your makeup, and you're clothes. When doing so at home, you don't have to be concerned with what you're wearing or how you look, and you can concentrate solely on your workout.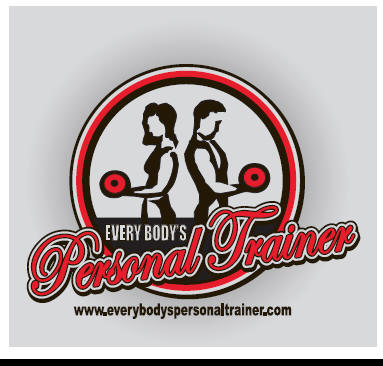 Exercising has excellent benefits, and everyone who hits the gym has good reasons, including you. You have decided to work out, and I'm sure you would love to reach your goal as soon as you could. And achieving these goals which you have set for yourself can be controlled by the decisions you make regarding your exercising routine.
One of these critical decisions is your gym location. What is the best location for your training? In-home personal training or gym personal training?
Hiring a personal trainer in Alexandria to train you at home or in the neighborhood gym has tremendous benefits, but which is more effective and why?
Does In-Home Personal Training Have Advantages Over Gym Personal Training?
Absolutely!
Ok, relax. Are you curious to know why in-home personal training is better than gym personal training? Then continue reading and find out.
Without further Ado, let's dive in!
1. Effective Use of Your Time
I know you value your time as much as everyone does. That is why you should consider in-home personal training over gym personal training. Hiring an in-home personal trainer in Alexandria will help you make the most of your precious time. Time is a valuable asset that shouldn't be wasted, so, you can avoid wasting time and all the hassles that come with going to a public gym such as packing a bag of gym clothing and gear, walking or driving to the gym; not to mention the time spent in searching for a parking spot. With in-home personal training, you will save enough time to take care of other necessary things that require your attention.
2. For comfort and concentration
Ok, let's be honest here. Most of us in one way or the other get distracted while working out in the public gym. Another crucial issue is the intimidation that one easily faces in a public gym. Have you ever tried to perform an exercise or tried to use any equipment that you found difficult to use and someone else just came and used it like it was nothing? If you haven't experienced that then count yourself lucky because the embarrassment that comes with such situations is indescribable. But all that can be avoided if you chose an in-home personal training program. You can enjoy maximum comfort and control the environment, the cleanliness of the equipment and enjoy complete privacy.
3. You'll be Consistent
Yes, that is right! In-home personal training makes you consistent. Making up excuses to avoid going to the gym is very easy. I mean, there are a thousand and one reasons you can give to yourself to avoid going to the gym, and it's funny that those reasons would seem genuine, but most are not. But with an in-home personal trainer, you'll have no other choice but to work out as planned by your professional trainer making you consistent. Consistency, in turn, will bring out your desired result within a few weeks or months.
4. You Can Work Out Without Using Any Equipment
This is another benefit that comes with hiring an in-home personal trainer. Your trainer can design a program that can help you achieve your exercise goals without using bulky equipment. And your trainer can come to your home with their equipment if there is a need for it. So, why should you go to the public gym when you can carry out all your exercises at home? All you need is to hire an in-home personal trainer in Alexandria that is good at his/her job.
5. You'll Save Money
No one likes to waste money, except you have the tree at your backyard. And if you do, kindly invite me to pluck someÖLOL.
Hiring an in-home personal trainer will help you save money as you won't be required to pay a gym membership fee. Therefore, save your money by hiring an in-home personal trainer.
The benefits of in-home personal training over public gym personal training are numerous. We can continue to enumerate the benefits of in-home personal training without running out of points. Hiring an in-home personal trainer will help you reach your exercise goals within a short period. So, you should consider in-home personal training in Alexandria as it's much better than gym personal training.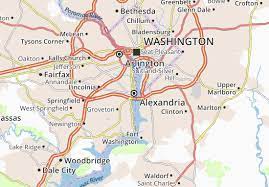 Frequently Asked Questions
Where does the personal training take place?
Answer. Our personal trainers in Alexandria are available to meet with you in your home, office, or even a local park. In addition, if your gym allows, they can reach you there as well.
Are your coaches certified?
Answer. Yes, our coaches are certified by the best organizations in the fitness industry. Our goal is to make sure that you have the ability to exercise with the best of the best in the field.
Are your sessions expensive?
Answer. Our company prides itself on the fact that we don't overcharge clients. We understand that you are going to see results in a series of sessions, not just one. Our sessions are priced as low as $55 per hour, and we also offer flexible payment plans as well.
How long have you been in business?
Answer. Our company has it been in business since the year 2007.
How do you get started?
Answer. If you were ready to get started, we always offer a free no-obligation consultation with one of our coaches. You can call us anytime at 443-615-2702 to schedule your free consultation.
Do you offer partner sessions?
Answer. Absolutely. Many of our clients like to work out with either their spouse, family member, or even a friend. We welcome the idea of working out with a partner.
When you are at the gym, you will be confined to the gym space. However, when you work with a personal trainer in Alexandria at your home, you can not only work inside, but you could also take advantage of the outside as well. Fitness outside leads to more exciting activity and prevents monotony.

Sometimes while training at home, your family might be motivated and interested in working out with you. Exercising together creates a family-type activity that is both healthy and beneficial.

Many have said that when you work with an in-home personal trainer, you establish a more intimate relationship with your instructor. When you attend the gym, you don't quite reach that level of friendliness with your trainer that you do with in-home personal training.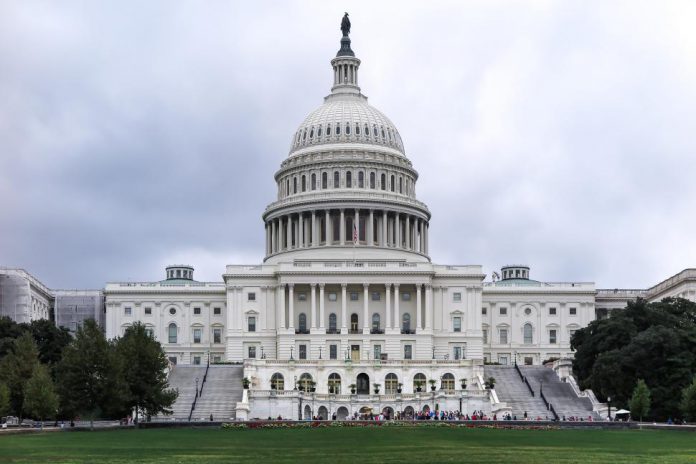 So, as you can see in-home personal training has many benefits that in gym personal training does not have.


Check out these great resources for more info:

www.livestrong.com
www.acsm.org
Alexandria, VA Nearby Locations:
Annandale
Other Locations Include:
We Also Train In:
Columbia
Every Body's Personal Trainer
Phone Number: (443) 615-2702
Email: eric@everybodyspersonaltrainer.com
Hours:
Monday 5AMĖ9PM
Tuesday 5AMĖ9PM
Wednesday 5AMĖ9PM
Thursday 5AMĖ9PM
Friday 5AMĖ9PM
Saturday 9AMĖ9PM
Sunday Closed