A Letter From the Owner| In-Home Personal Training| Meet Our Trainers| Getting Started ||Free Consultation | Contact Us
|Personal Trainer/Owner Eric Leader's Blog Our Mission Pricing Testimonials Homepage
Searching For Personal Trainers in Vienna?
In response to COVID-19, virtual personal training is now available!
Are you looking for personal trainers in Vienna? Ready to make a change? Starting a fitness program with an in-home personal trainer is the most efficient and reliable way to reach your goals. If you are in search for personal trainers in Vienna, you came to the right place.
Our certified staff will outline an exercise program specially tailored to target your individual needs. We offer exercise programs for people of all walks of life. If you have a goal, we can implement the program that will assist you in achieving that goal swiftly and prudently.

At Every Body's Personal Trainer, our team would love to meet with you. If you live in the region, you need not look any further for your in-home trainer. Our instructors are among the greatest in Vienna, and we look forward to working with you to accomplish the results that you desire.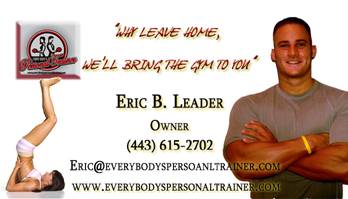 So how does our business work? Our organization offers you the most exceptional personal trainers in Virginia, in the comfort of your own home. Our instructors will bring the equipment necessary to give you a total body workout in the comfort of your home. Our sessions cost as little as $55 per hour, so don't be overcharged! Remember, you get results for a series of sessions, not just one. Give us a call today to get started on your pathway to realizing your goals with one of our in-home personal trainers.
Follow Us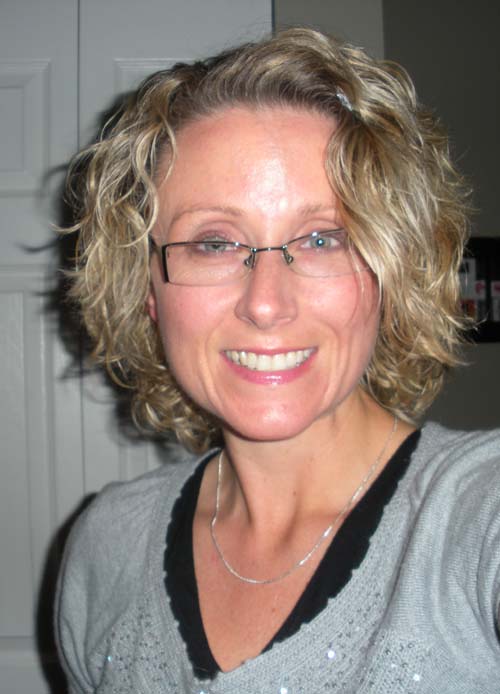 Vicki
Well know for being one of the best personal trainers in Vienna. She combines both cardiovascular and resistance training in her workouts.
Virtual training available.
David
Another great Vienna personal trainer, David is well versed in cardiovascular exercise and various others as well.
Virtual training available.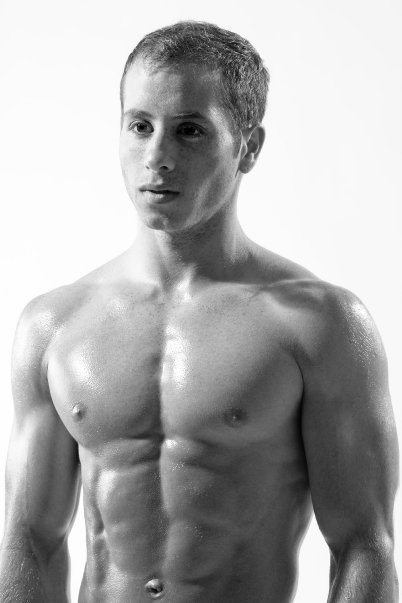 Sean Hershman
Sean combines his knowledge of diet and nutrition with his love of bodybuilding to design amazing workouts for his clients.
Virtual training available.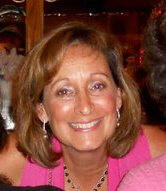 Monica Romig
Monica is definitely one of the best personal trainers in Vienna, her reputation is unparalleled.
Virtual training available.
Contact Our Personal Trainers In Vienna
Please do not hesitate to contact us if you have any questions at all.
Telephone:

(443) 615-2702

E-mail:
Click Here for a Free Consultation
Vienna Personal Training and COVID-19
Unfortunately with the fear of the virus spread, many gym-goers are apprehensive attending their local gym. Thankfully, at Every Body's Personal Trainer we bring the gym to you! Our Vienna personal trainers all adhere to the CDC guidelines and your health and safety are our number one priority. No more anxiety about exercising and catching the virus, enjoy the safety and convenience of a Vienna in-home personal trainer.
Call today at 443 615 2702 to schedule your free consultation.
Check Out This Testimonials From Our Vienna Clients
Already this winter I have gained a significant amount of weight, and I am not too fond of the way I look. I have tried on my own and failed so now it's it is finally time I ask for help in the fashion of a personal trainer. From day one your company has been with me every step of the way, and I am amazed by the customer service. Whenever I text or call, you all respond immediately. Thanks for such an excellent service and I look forward to continuing.

Rebecca Jears
Vienna, VA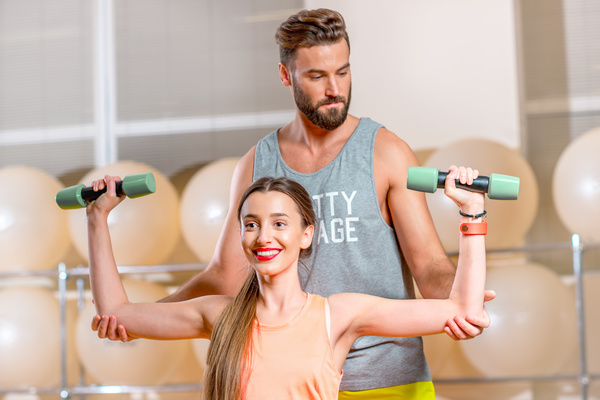 I found you all doing a Google search and have held onto your number for the last two months without calling. Finally, I got motivated to call and although it was hard initially, I'm so happy that I reached out to you guys. The workouts are tough that's exactly what I needed. I started slowly without seeing too much progress, but my coach changed the plan, and now I'm changing daily.
Mike Dayton
Vienna, VA

I received your contact from a friend of mine who has used your services in the past. I have not worked out since college and getting in shape was a chore. At the consultation which I had in the beginning before my program, my coach put all my fears and concerns to rest. You all know what you do, and it shows.
Roberto Jines
Vienna, VA

I have been utilizing your companies service with my son over the course of the last two months. Although this was initially for him as it turned out I've enjoyed the sessions may be even more. It feels good to challenge yourself and get through a tough workout it gives you the energy to conquer your day.
Jill Easton
Vienna, Va
Our Vienna personal trainers specialize in:
Exercise science and kinesiology

nutrition and dietary prescription

young adult exercise programming

senior exercise programming

sports specific training

body fat assessment and reduction

pre and post-natal exercise prescription

bodybuilding

hypertrophy and strength training

yoga

flexibility
So Why Utilize A Personal Trainer In Vienna?
Have you ever tried to get in shape before but failed, unfortunately? Do you find that going to the gym is too intimidating and instead decide not to do you workout? Or maybe you aren't sure how to structure an exercise program and a nutrition plan.

These are a few of the reasons we decided in the year 2007 to start Every Body's Personal Trainer. So how exactly can hiring a trainer assist you in achieving your goals? Is it worth the investment?

One major impetus to getting in shape and achieving one's goals tends to be accountability. We are all very busy with tons of responsibility, and sometimes we put ourselves and our exercise on the back burner. As time goes on, we tend to feel sluggish and begin to suffer the consequences of a sedentary lifestyle and lack of activity.

One of the most frequent reasons cited to hire a professional fitness instructor outside of safety is accountability. Let's face it. The gym isn't going to call you and ask you why you haven't been working out right? Of course not. However, being as though our service is appointment based you will surely have consistency and accountability in your program.

Aside from accountability, the knowledge base of the certified personal trainer is another huge benefit. Our coaches have the highest degrees and certifications in the industry and are all handpicked by the owner, a personal trainer himself. When you exercise with a member of our team, you can be confident that you are being guided by one of the best fitness professionals in the area. Our exercise specialists hold degrees and certifications from the best of the best in the fitness industry. Some of their certifications include the American Council on Exercise, National Academy of Sports Medicine, American College of Sports Medicine just to name a few.

We are so confident that you will enjoy our staff and find our service beneficial that we invite you to schedule a free consultation with one of our coaches. Feel free to call us anytime at (443) 615-2702 to schedule a free consultation with one of our coaches.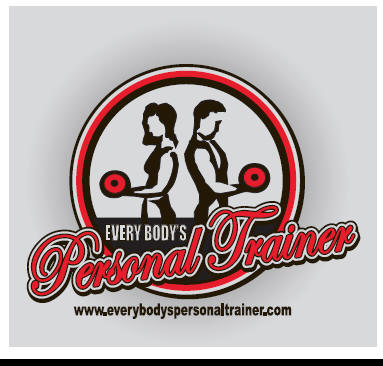 Frequently Asked Questions
Question. How many training sessions do you recommend clients perform per week?
Answer. Ultimately the number of sessions per week is up to the client. However, since we always offer a free consultation, our instructor will always give a client a recommendation based upon the client's current fitness level and goals.

Question. Do you have to pay for the whole training package up front?
Answer. No. We offer very comfortable, flexible payment plans for our packages. We do not require that clients pay for the full package up front.

Question. Is it possible to receive testimonials and phone numbers to ask about your trainers?
Answer. Of course. Upon request, we can provide phone numbers and testimonials from past and current clients to help prospective clients make a decision.

Question. What is the best way for me to begin working with your company?
Answer. If you are ready to start your program, you can always feel free to give us a call at 443-615-2702 to get started. We would love to hear from you and look forward to helping you reach your goals.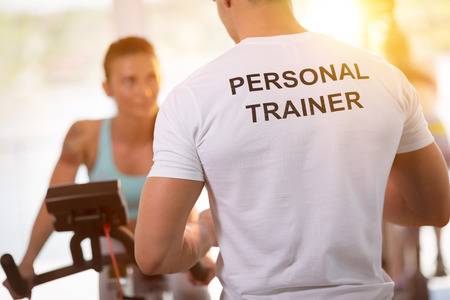 A little more info about training in Vienna:
Vienna
is a flourishing place where residents genuinely care about maintaining and achieving a healthier lifestyle.
Freeman Store and Museum (Vienna, Virginia)
Founded in 1859, the museum is a very scenic and educational place to visit. Many of our clients enjoy the experience, and the walking while taking in the sites is excellent exercise as well.
Wolf Trap National Park for the Performing Arts
A common choice of recreation among our staff. You can't exercise all the time, and on those off days, you can take in a great show at the Wolf Trap.
Not located in Vienna? We also provide personal training in McLean, Fairfax, Alexandria, Arlington, Tysons Corner, and many other locations throughout Northern Virginia.
What Are The Benefits Of A Personal Trainer In Vienna?
Proper training is essential when we talk about reaching health and fitness goals. It is always better if you have a fitness coach to help you achieve your goals. Our company understands that fitness goals vary from person to person. They can be goals related to weight loss or to increase body flexibility or muscular strength. A personal trainer plays a vital role to help you achieve these goals giving proper guidance and education about fitness and nutrition. They also make sure you don't suffer any injury during fitness sessions. Our personal trainers in Vienna will structure a workout plan based on your specific requirements. What benefits could you see from hiring one of our personal trainers in Vienna?
Better Results

If you have a personal trainer to guide you throughout your fitness program, the results will be quicker and much more attainable. Your instructor can monitor you and make sure you are spending time doing the proper types of exercises. In case you have a time constraint for your workout sessions, a coach is also useful. You get guidance to do the exercises effectively within that limited time.
Balancing between goals

People have multiple goals from any fitness program and workout sessions. You might be targeting weight loss and gaining muscles together. A personal trainer helps you to achieve both these goals by giving appropriate exercise to balance them.
Chance of Injury reduces.

When you work with a knowledgeable and experienced coach, the risk of injury decreases. You learn proper form and technique to use during the workout sessions, thus reducing the chances of any injury.
Make it a habit.

Exercise goers tend to drop out of their fitness program due to various obstacles. A professional by your side helps you to overcome those obstacles and makes sure you don't stop exercising. Once you continue exercising daily, it eventually turns in a habit. Our coaches will help you set small goals. Once you achieve these goals, you remain motivated, and program adherence increases.
Keeping you motivated

Many of us don't feel like working out, especially when tired. Our instructors will keep your motivation level up and keep you accountable to your goals.
If there is one factor that matters more than any other when it comes to success in the gym, it must be persistence.
Why Personal Training Works
Even if you don't have the best diet or training plan, you can still make good progress, so long as you persist, learn, and improve.
But being persistent is often easier said than done. Countless people find themselves unmotivated to train consistently, which directly hinders their long-term progress.
The great news is, having a personal trainer in Vienna can help you stay more consistent and achieve much better results thanks to one overlooked factor: accountability.
1. Personal Trainers in Vienna Make it More Fun
An essential factor for consistency with anything is enjoyability. If you like doing something and find it fun, you are much more likely to repeat it. On the other hand, if you dread something and never look forward to doing it, it will be a matter of time before you give up.
The great thing about personal training is that your coach can make the whole experience more fun. They can learn what your preferences and dislikes are, and they will design a program that fits your style.
Ultimately, you'll enjoy the process much more, stay consistent, and reap incredible benefits in the long run.
2. A Professional Will Provide You with Some Quick Initial Result
When most folks decide to make a real and lasting change, they need some quick results initially to get hooked on the process and make it more enjoyable. Moreover, getting some immediate results in the first couple of weeks (be it weight loss, muscle gain, or something else) shows you that you can reach your fitness goals and ideals.
The problem is, it's challenging to get quick results on your own, especially if you're a beginner. This is where a competent fitness instructor comes in. They can provide you with a temporary plan specifically designed to give you some quick results before slowing down the pace afterward.
Before you know it, you'll be bubbling with excitement and your head will be full of possibilities.
3. Vienna Personal Trainers Help You See the Long-Term, Rather Than Chase 'Quick Fixes'
A significant reason why many people struggle with consistency is that they don't see it as a long-term endeavor. Folks often see fitness from the 'quick fix' perspective - the diet, supplement, or training plan to shed a lot of weight and achieve a 'beach body.'
Once you achieve some short-term results, you lose all motivation to keep going.
But good fitness coaches help you see things from a long-term perspective - fitness as part of your lifestyle, rather than something temporary.
That way, you'll become more invested in the entire process and come to see things with the idea of, "This is my lifestyle now. I care about health and fitness. I will achieve great results in the long run."
4. A Personal Trainer in Vienna Will Help You Build Habits That Will Carry You and Make You Independent
Contrary to popular belief, the goal of most exercise specialists and fitness coaches isn't to keep you as a client forever. Most of them want to give you a solid foundation and set you free as an independent athlete.
A big part of that happens through the power of habits. The goal of your coach isn't just to instruct you on what to do at a specific time. They also explain why you do what you do, how to make better choices on your own, and what habits you should strive to form.
5. You Have an Actionable Plan
In which of the two scenarios would you be more likely to stay consistent with fitness:
1) If you have a clear and actionable plan of action.
Or:
2) If you had to figure it all for yourself without having even the slightest clue about programming and adequate nutrition.
If you're like most people, you probably thought about scenario one, and that is quite normal. Having a clear plan of action makes it much more likely for you to follow through because you always know what you need to do, and there is no guesswork about it.
The great thing about having a coach by your side is that they will provide you with an actionable plan. You'll know what you need to do every day, and you'll feel much more motivated to keep going. Plus, this allows your coach to make general predictions about your future progress which is hugely inspirational.
Schedule A Consultation With Our Vienna Personal Trainers: Great Questions To Ask
I'm exploring whether it would be possible to work with a personal trainer at my house one day a week (maybe two days if I have to miss a couple of weeks due to travel).
I need someone who will take a weight neutral/health at every size approach. I'm not interested in making my body smaller or restricting what I eat. I don't want any talk about calories. I don't want to take any before/after measurements. I don't have a specific goal in mind beyond feeling stronger and more at ease in my body.
I am interested in building my functional strength (i.e., lifting the full propane tank into my grill without dying) and resilience in my body (to counteract time spent on planes, at my computer, etc.) I am also interested in building cardiovascular endurance. Basically, my body is telling me I need to fit more movement into my life than one yoga class a week and I need some help and support in doing that.
I have space in my house (basement, main floor) and outdoors). I don't have equipment beyond yoga mats and props, so I'd be looking for them to provide that or if it was a limited list I could purchase what's needed (but not, like a whole weight machine.) I'd love to be outside more when the weather cools off. (If we really struggle to find people who can come to my house, I'd be open to meeting them somewhere else in Silver Spring, Takoma Park or Rockville, but not my first choice.)
I'm looking to start with one session a week. Can be flexible on day and time. Would need them to be flexible with my travel schedule – we might have to skip a week but then we could potentially do two sessions the following week to catch up if their schedule permits.
I'd love for them to have a sense of humor, be kind and compassionate. I definitely appreciate positive support more than shouting or anything negative.
Key questions that I'd love answered for each:
Weight/diet neutral approach/experience working with larger-bodied folks who aren't trying to get smaller
Willingness to come to the house, any equipment needed and cost. If not, where else do they train and what's associated with that (i.e., would I have to join their gym?)
What's a typical session like? How much variety session to session? (I like variety.) How long are sessions?
Willingness to tailor to specific needs (i.e., I can't run because of numerous ankle sprains)
What days/times do they generally have available? Comfort with flexibility around my travel schedule?
If you still have questions in regards to personal training please take a look at these two excellent websites:
Vienna, VA Nearby Locations:
Annandale
Other Locations Include:
Every Body's Personal Trainer
Phone Number: (443) 615-2702
Email: eric@everybodyspersonaltrainer.com
Hours:
Monday 5AM–9PM
Tuesday 5AM–9PM
Wednesday 5AM–9PM
Thursday 5AM–9PM
Friday 5AM–9PM
Saturday 9AM–9PM
Sunday Closed