A Letter From the Owner| In-Home Personal Training| Meet Our Trainers| Getting Started ||Free Consultation | Contact Us
|Personal Trainer/Owner Eric Leader's Blog Our Mission Pricing Testimonials Homepage
Searching For Personal Trainers in Vienna?

Are you looking for personal trainers in Vienna? Ready to make a change? Starting a fitness program with an in-home personal trainer is the most efficient and reliable way to reach your goals. If you are in search for personal trainers in Vienna, you came to the right place. Our certified staff will outline an exercise program specially tailored to target your individual needs. We offer exercise programs for people of all walks of life. If you have a goal, we can implement the program that will assist you in achieving that goal swiftly and prudently.

At Every Body's Personal Trainer, our team would love to meet with you. If you live in the region, you need not look any further for your in-home trainer. Our instructors are among the greatest in Vienna, and we look forward to working with you to accomplish the results that you desire.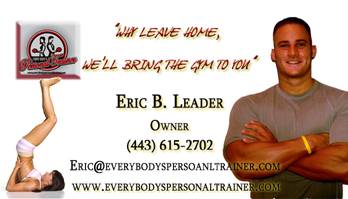 So how does our business work? Our organization offers you the most exceptional personal trainers in Virginia, in the comfort of your own home. Our instructors will bring the equipment necessary to give you a total body workout in the comfort of your home. Our sessions cost as little as $55 per hour, so don't be overcharged! Remember, you get results for a series of sessions, not just one. Give us a call today to get started on your pathway to realizing your goals with one of our in-home personal trainers.
We'd enjoy for you to take advantage of our complimentary, no obligation, consultation. We genuinely feel that our trainers can help you attain your goals, but we want to prove it and merit your business. We take our customer service very sincerely, and never take our clients for granted. If you have any thoughts or anxieties about how we can better our service, we would love to hear from you. We are continually striving to better and offer the best fitness training services in the area, and we would like to listen to what you have to say. On behalf of our training staff, I only have one question for you. "Why leave home, we'll bring the gym to you!"
Follow Us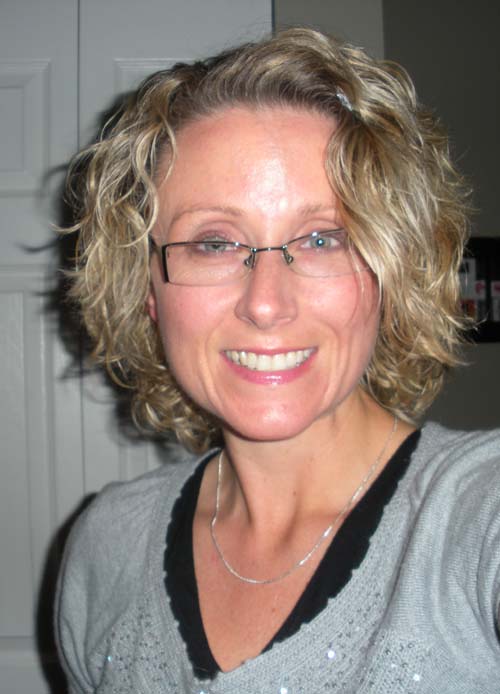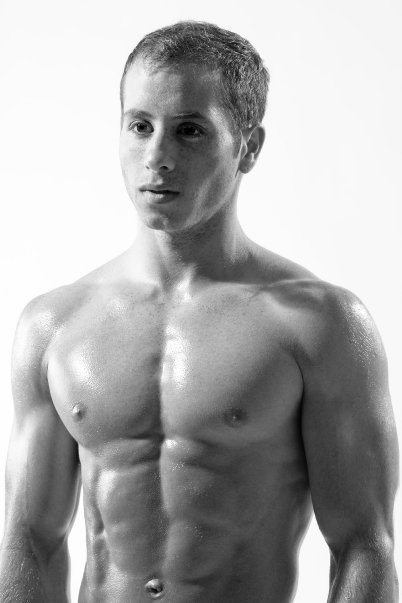 Contact Information
Please do not hesitate to contact us if you have any questions at all.
Telephone:

(443) 615-2702

E-mail:
Click Here for a Free Consultation
Check Out This Testimonials From Our Vienna Clients

Those dreary winter months are here, but I know the importance of keeping a good diet and exercise routine especially with the holidays coming. This year I refuse to gain weight during the winter, and together with my trainer, we have the game plan set. This winter I plan on being my fittest.
Lisa Dryn
Vienna, VA
Already this winter I have gained a significant amount of weight, and I am not too fond of the way I look. I have tried on my own and failed so now it's it is finally time I ask for help in the fashion of a personal trainer. From day one your company has been with me every step of the way, and I am amazed by the customer service. Whenever I text or call, you all respond immediately. Thanks for such an excellent service and I look forward to continuing.
Rebecca Jears
Vienna, VA

I found you all doing a Google search and have held onto your number for the last two months without calling. Finally, I got motivated to call and although it was hard initially, I'm so happy that I reached out to you guys. The workouts are tough that's exactly what I needed. I started slowly without seeing too much progress, but my coach changed the plan, and now I'm changing daily.
Mike Dayton
Vienna, VA

I received your contact from a friend of mine who has used your services in the past. I have not worked out since college and getting in shape was a chore. At the consultation which I had in the beginning before my program, my coach put all my fears and concerns to rest. You all know what you do, and it shows.
Roberto Jines
Vienna, VA

I have been utilizing your companies service with my son over the course of the last two months. Although this was initially for him as it turned out I've enjoyed the sessions may be even more. It feels good to challenge yourself and get through a tough workout it gives you the energy to conquer your day.
Jill Easton
Vienna, Va
So Why Utilize A Personal Trainer In Vienna?

1- Direction

Perhaps you had some progress at times. One plan worked for a month. You had a training partner for two months, and you had some momentum. However, never sustained.

Having an exercise trainer will aid you through the times where you are inert. A trainer has observed this before. He/she knows how to get past the plateau. You will spare yourself time and disappointment by letting a fitness professional lead you.

2- Do It

Sure you can develop your program or explore online for one. However, you don't want to think. You already have plenty to worry about. Your brain is full. When you get out of work, you need to hit the gym. You want to be told how to obtain the result you're after. Preserves time and energy and takes the pressure off you.

3- Accountability

How much progress have you made lately? A good instructor can give you tips to improve your fitness rapidly. If you have had no results on your own, you may need more than just a generic workout.

You may need lifestyle guidance. Beyond just the workouts. Nutrition, sleep, recovery methods, stretching, cardio. How to build a fitness habit.

4- Proper Form to Prevent Injury

To reduce the risk of injury and promote safety, you need to know how to perform exercises. If you only use machines because they seem safer and easier to use, then you need to step out of your comfort zone.

The problem is, you don't know how to begin. A trainer can watch your progression and assess any deficiencies and make improvements on the spot. This sets you up to make more growth in less time with less chance of injuring yourself.

Having an injury that could have been prevented can be a huge hindrance. Our exercise specialists hold degrees and certifications from the best of the best in the fitness industry. Some of their certifications include the American Council on Exercise, National Academy of Sports Medicine, American College of Sports Medicine just to name a few.


5- Variety at the Right Time for the Right Reason

It's tough to know how to formulate your program, especially long-term. You may end up doing the identical things, or you may change too many things at once. Get an outsider to look at your plan and evaluate your body. A good coach will know how to improve your routine to maximize your time in the gym. He/she will know how to make you work smarter in the gym. The sharp eye of a trainer is a great asset. Even though no one likes to be critiqued, you will discover more in a few sessions than you ever would on your own.

Bonus. Learn from an authority. Anytime you can learn from someone who knows more than you about a subject; you will be a step ahead. There is no boundary to the benefit you will receive. With an outstanding coach, you don't just get workouts. You get much more. You tap into a deep reservoir of expertise and wisdom that goes far beyond the exercise of the day.

The conventional dieter makes FOUR weight loss efforts per year and quits typically within just one month. Most people who join a gym stop continually going within 90 days. Most people are still looking for someone to assist them with the results that their efforts, fad diets and commercial gyms have not enabled them to reach.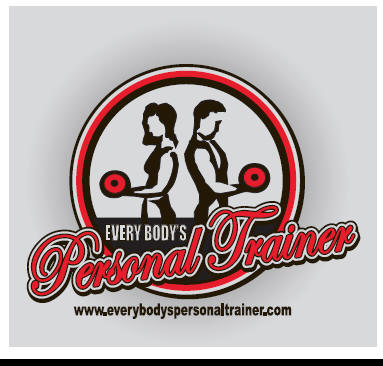 What Can A Personal Trainer In Vienna Do That You Can't-Do Yourself?
There are reasons why movie stars and business moguls use trainers: The advantages of working with a trainer is one of the swiftest, purest, most triumphant ways to promote your health and fitness. The perks of personal training have proved so valuable that it has spread well beyond the realm of the wealthy and prominent. Today, trainers are utilized by people of all fitness, age, and financial levels--and from all over the world--to help make lifestyle changes those people couldn't manage by themselves. How do you know if choosing a coach is the right choice for you? Consider the following things a coach can do:

1. Improve Your Overall Fitness. Surveys show the principal reason people hire trainers is to get expert assistance to promote cardiovascular health, strength, flexibility, endurance, condition, stability and coordination. A fitness coach will observe your development and fine-tune your plan as you go, helping you work your way off plateaus.

2. Reach or Maintain a Healthy Weight. Body fat reduction, weight reduction or management, body shaping and toning can all be achieved with the aid of a qualified trainer, who can advise you to set practical goals and ascertain safe approaches, all while providing the support you need.

3.Learn to Stick to It. Sticking with well-intentioned plans is one of the most notable challenges exercisers face. Qualified trainers can drive developing a lifestyle that places a high preference on health and movement. A coach can help you brainstorm ways to defeat your most essential obstacles to exercise. Consistency is a very big benefit to working with a certified fitness instructor.

4. Focus on Your Unique Health Concerns. Surveys show that 50 percent of trainers clients have specific medical requirements, such as arthritis, diabetes or obesity. A coach can support you with these or other problems, including low-back pain, rehabilitation from injury and pre/postnatal exercise. Your trainer can work with your physician, physical therapist or other wellness care provider to plan a secure, effective program that will speed your improvement or enable you to reach your health goals.

5. Find the Right Way to Work Out. You will discover the correct way to use equipment and proper form and technique for cardiovascular work and free-weight training.

A little more info about training in Vienna:

Located just outside of Washington D.C., Vienna maintains its distinctive small-town friendliness, community spirit, and widely revered traditional values.

Hometown Environment
Visitors enjoy the down to earth atmosphere of Maple Avenue (Route 123) with its specialty shops, an abundance of restaurants, family-owned businesses and stores. Head on down to tree-lined Historic Church Street, or take a fun drive through Vienna's Historic District, including Windover Avenue via Pleasant Street.

Places to Visit

Originally a residence / general store built in 1859, or walk across the street to Centennial Park, home to an old restored Washington and Old Dominion (W&OD) caboose and bordered by the scenic Washington and Old Dominion Regional Park Trail.
Also the:


Tons to do:

Vienna has something for everyone, in addition to some of the areas greatest in home personal trainers. Check out these attractions:

• Although not located within the town limits, the Wolf Trap National Park for the Performing Arts (located in the CDP of Wolf Trap, Virginia) is a popular nearby attraction.
• Visit the Fairfax County Convention and Visitors Center website.
• View the video Madison: A Hometown School from School Scene on Red Apple Channel 21 (Used with permission from the Fairfax County School Board).

Have one of Vienna's excellent personal trainers work with you in the convenience of your own home. Our personal trainers in Vienna, Virginia will produce the equipment needed to give you a total body workout in the convenience of your home. We will do everything in our capability to assist you to achieve your goals, and we take a your goal is our goal approach. We'll get you there! Give us a call today to get started on your path to achieving your goals with one of our in-home personal trainers in Vienna, VA.

Not located in Vienna? We also provide personal training in McLean, Fairfax, Alexandria, Arlington, Tysons Corner, and many other locations throughout Northern Virginia.
If you still have questions in regards to personal training please take a look at these two excellent websites: