A Letter From the Owner| In-Home Personal Training| Meet Our Personal Trainers| Getting Started || Free Consultation with a trainer | Contact Us
|Personal Trainer/Owner Eric Leader's Blog Our Mission Pricing Testimonials Homepage
Looking For Personal Trainers in Columbia, Maryland?
Are you looking for personal trainers in Columbia, Maryland? Well if you are in the market for a fitness professional, we are so happy that you found us. Our company is staffed with the best personal trainers in Columbia. However, we know that you may have some questions that you want to ask before you begin working with an instructor. For instance what exactly is in-home personal training?

Rather than going to the gym to meet with your instructor or to perform your workout, our personal trainers in Columbia will bring the gym to you. No more having to deal with the hustle and bustle of driving out to the gym after a long day now you can enjoy working out in the privacy of your own home with one of our fitness professionals. Our company works with clients of all ages and levels from teenagers all the way up to seniors.

However, we want to prove that we are worthy of your investment. So feel free to call us anytime to take advantage of our free, no-obligation consultation with one of our in-home personal trainers in Columbia. Call us anytime at 443-615-2702 to book your free consultation.
We look forward to meeting you.
Follow Us
Below you can view, and read, about our personal trainers in the Columbia area. Must be expensive right? Absolutely not! Stop paying so much for training, our instructors can help you for as little as $55 per hour! Have an in-home personal trainer in Columbia get you into the best shape of your life today!!!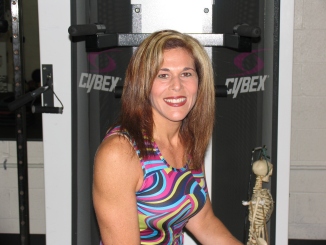 ***Check out Amy's amazing physique transformation***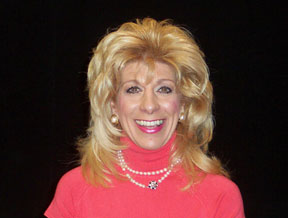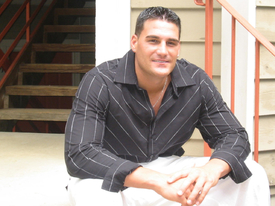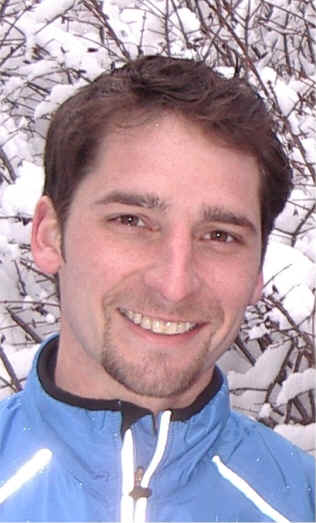 Every Body's Personal Trainer Contact Information
Telephone:

(443) 615-2702

E-mail: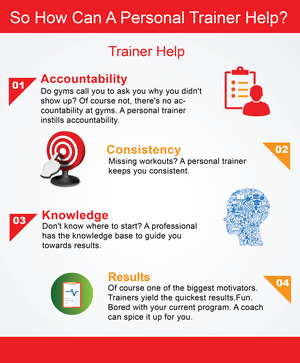 About Our Company
Have you ever felt like the gym isn't the right place for you? Do you wish that there was more time in the day so that you could finish your workout? Are you having problems staying consistent and accountable to your exercise regimen? These questions are the basis of why we found Every Body's Personal Trainer.

We know how difficult it can be to have consistency and accountability. We know that sometimes the gym can be intimidating and cause anxiety. All of these factors listed are circumstances that we hope to eliminate with our service of in-home personal training. No more having to fight traffic at the end of an exhausting day, and no more having to deal with the anxiety of exercising in a gym setting. Our company brings the gym to you!

Our staff of certified personal trainers are down to earth, knowledgeable, and take pride and satisfaction in helping our clients achieve a healthier and happier lifestyle. We would love to help you reach your goals. Here at Every Body's Personal Trainer, we like to say that our clients are also our friends.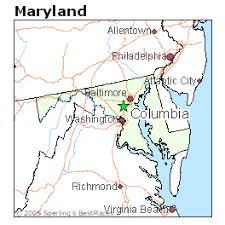 How can a personal trainer in Columbia help?

Like any other investment, it is important to weigh the benefits that one receives from what they are looking to invest. So what are the benefits derived from utilizing a professional?

Many of our clients within our company know the importance of consistency in their program. However, they find that when exercising on their own they tend to miss workouts over and over again. As a result, they do not receive the kind of benefits that they wish for when implementing their program. As a result, they feel that the consistency that they receive in their workouts from hiring a coach is a huge benefit.
Along with
consistency
comes accountability. When you miss your workouts at the gym chances are you won't receive a phone call from them asking why you were not there doing your work out. To the contrary, when you work out with an instructor, your workouts are going to be appointment based. Due to being appointment based, you are going to hear it from your instructor if you miss workouts. This accountability is very important to success.
Many of our clients in the Columbia area also point to the knowledge base of our coaches as a major benefit to our program. We are extremely anal about our selection process and make sure that we only hire the best fitness instructors in the fitness industry to work with our clientele. The coaches on staff hold the highest-end degrees and certifications in the fitness field. So you can rest assured that not only are you working with somebody with experience but also with the highest degree of knowledge. Our coaches within our organization hold very esteemed certifications from the
American Council on Exercise
,
National Academy of Sports Medicine
,
American College of Sports Medicine
to name a few.
What are we all looking for at the end of the day? Results. By working with a certified instructor, your program will be streamlined based upon your individual goals. Your diet and exercise program will be prescribed by a professional who can help you by creating and implementing the most efficient way possible to reach your goals. As a result, you will see the benefits and
results much faster
Safety. Safety without a doubt is another extremely important benefit as well.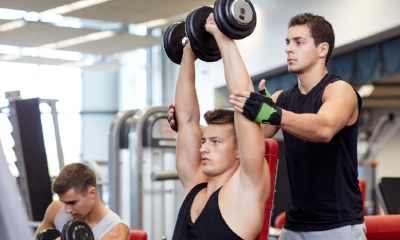 Our Fitness Professionals Specialize In:

1. Weight loss and body fat reduction
2. Strength training and muscle hypertrophy
3. Exercise science and physiology
4. Nutritional guidance and dietary analysis
5. Sport-specific and athletic training
6. Senior fitness and rehab
7. Flexibility and therapeutic exercise prescription
8. Bodybuilding
9. Assessments including circumference and body fat
10. And so much more

What Clients Are Saying About Our Home Trainers in Columbia MD
I find that I am tired most days and cannot make it to the gym. I knew that without hiring somebody, I would never perform my workouts. With this in mind, I reached out to this company. Nothing but praise for the customer service and professionalism. I can recommend them without hesitation.
Jill Saven

My husband and I exercise together with our coach. We enjoy feeding off of each other's energy and utilizing this hour as part of our time together at the end of our day. Sometimes our kids join in which makes for a fun family activity as well. Although we were hesitant at first, this was a vital investment.
Lisa Logan

With my blood pressure and cholesterol through the roof I knew it was time to make a change. It was a hard thing to do but something that I needed to do nonetheless. After about one month of exercise, my numbers have all gotten better, and I feel great. If this sounds like you take advantage of this service, you won't be disappointed.
Mike Rhodane
Not located in Columbia? We also provide personal trainers in Ellicott City, Clarksville, Laurel, Glenelg, Woodstock, and many other locations throughout Howard County.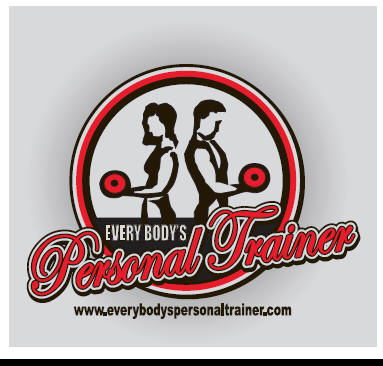 Our mission, at Every Body's Personal Trainer, is to provide only the best in fitness training and customer service to our clients. At Every Body's Personal Trainer, our clients are also our friends, and we take our relationship with our clients very seriously.
Let's face it, life isn't easy. We all get tired at the end of the day, and sometimes feel lethargic. Our mission is to not only educate our clients on how to exercise and eat properly but also to help our clients increase quality of life.
It is my own humble opinion that before you can truly be happy and self-actualized in life, you must first be happy and love yourself. Our staff strives to provide a balanced life that contributes to the individualís long-term physical, intellectual, and social growth. Our training programs encourage individuals from teens through seniors to enhance their levels of strength, endurance, and flexibility, in the most productive, practical, and safest manner possible.
If you are ready to get started, our staff would love to meet you and set up a free, no obligation, consultation. Our trainers want to learn about you, and how we can help you achieve all of your goals. Feel free to contact us any time, and we look forward to assisting you.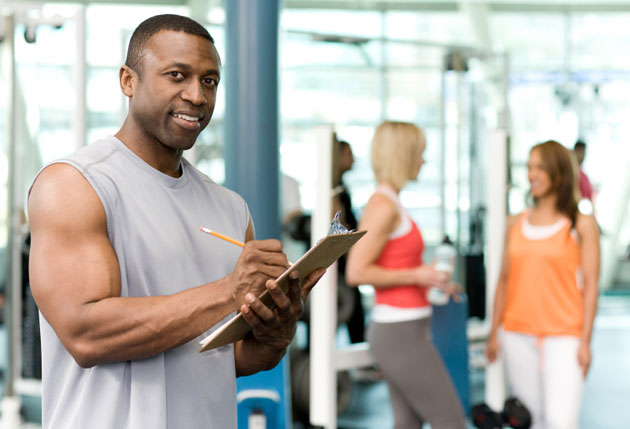 In-home versus gym personal training
You may be asking yourself how in-home personal training benefits as opposed to gym training. Well, let's take a look at some of the benefits. With in-home personal training in Columbia, you don't have to battle the traffic and commute thus leaving more time for you to be with your family at the end of or beginning of a long day. When training at home you don't have to worry about clothes, your hair, or your makeup, and you can concentrate solely on your workout.
Have you seen the locker room facilities at the gym? When training at home, you can shower and be certain that you are working out in an environment that is free of germs and bacteria thus preventing illness due to lack of cleanliness.
Sometimes when working out in-home, your family may be motivated to participate. Thus it becomes a family activity which is both healthy and productive for everybody involved.
When training at the gym, you are confined to the gym space and atmosphere. However, when you are working out at home, you can not only work out inside, but you can also take advantage of the outside as well. Sometimes on a nice day, it's very enjoyable to work out outdoors to prevent monotony.
When exercising at the gym, you sometimes have to be concerned with gym intimidation and people looking at you or the thought of people looking at you. When you work in a home setting, you don't have to be concerned with other people's eyes on you, and you can relax and concentrate on your work out.
In-home fitness training sometimes is just as expensive as or less expensive than in gym personal training. However, sometimes gyms mandate that you pay a gym membership fee on top of your training which is not included with in-home personal training.
In-home personal training also saves you on gas costs of having to travel to your gym especially if your gym is quite a commute from where you live.
So as you can see from the reasons listed above, there is a lot of advantage to in-home fitness training as opposed to gym personal training in Columbia.
Frequently Asked Questions
a) Question. Can I join with a friend or a spouse?
b) Answer. Of course. We offer partner training programs whereas you can exercise with a family member, a friend, or a spouse. We find that partner programs help with accountability as well as motivation.

c) Question. How long are the training sessions?
d) Answer. Our company's sessions are an hour in duration. However, sometimes sessions could run a little bit later if the instructor feels as though more is needed in the session.

e) Question. Do I get to interview my potential instructor?
f) Answer. Absolutely. We always initiate our program with a free consultation whereas you get a chance to meet the instructor and have your questions answered. We want to make sure that you feel comfortable with the trainer's personality, experience, and answers to your questions before you make your investment.

g) Question. Do you offer payment plans?
h) Answer. We sure do. We want to make sure that everybody can afford our service so we offer flexible payment plans to meet any individual budget.

i) Question. How can I get started?
j) Answer. Give us a call anytime at 443-615-2702 to get started with your free consultation. We would love to hear from you.
About Personal Training In Columbia, MD
Columbia, Md has many attractions that our staff and clientele enjoy.

When not exercising with their trainer, many of our clients enjoy swimming, walking, and fishing at Columbia's three lakes (
Lake Kittamaqundi
,
Lake Elkhorn
, and
Wilde Lake
). Burning calories outdoors is always a great alternative to the gym.
The Mall in Columbia
, located in Columbia Town Center, is another favorite. When raining, many of our friends enjoy walking around the mall, and doing their cardio while shopping.
Merriweather Post Pavilion
also located in the Town Center, is a great place to unwind and enjoy a great concert. Sometimes we have to remind members of our company that off days from the gym are just as important as training
Check out these great resources for more info:
Have one of our fitness pros work with you in the comfort of your own home. Our personal trainers in Columbia, Maryland will bring the equipment necessary to give you a great total body workout in the convenience of your home. No more wasted time missing workouts at the gym or having to deal with the traffic getting there. No more dealing with waiting for machines, or having to lay in someone else's sweat, gross!
Working out at home gives you the convenience, privacy, accountability, and consistency to get you results, and fast. Give us a call today to get started on your path to achieving your goals with one of our in home personal trainers in Columbia, MD.