A Letter From the Owner| In-Home Personal Training| Meet Our Personal Trainers| Getting Started || Free Consultation with a trainer | Contact Us
|Personal Trainer/Owner Eric Leader's Blog Our Mission Pricing Testimonials Homepage
Looking For Personal Trainers in Columbia, Maryland?
Are you looking for personal trainers in Columbia, Maryland? Well if you are we are so happy that you found us, here at our company we have the best personal trainers in Columbia. However, we know that you may have some questions that you want to ask. For instance what exactly is in-home personal training?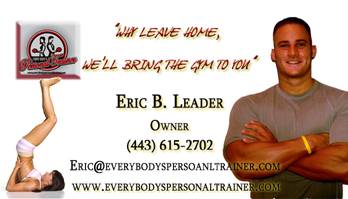 Rather than going to the gym to workout or to meet with your personal trainer, our personal trainers in Columbia will bring the gym to you. No more having to deal with the hustle and bustle of driving out to the gym after a long day now you can enjoy working out in the privacy of your own home with one of our professionals. Our company works with clients of all ages and fitness levels from teenagers all the way up to seniors.

However, we want to prove that we are worthy of your investment. So feel free to call us anytime to take advantage of our free, no-obligation consultation with one of our in-home personal trainers in Columbia. Call us anytime at 443-615-2702 to book your free consultation. We look forward to meeting you.
Follow Us
Below you can view, and read, about our personal trainers in the Columbia area. Stop paying so much for training, our instructors can help you for as little as $55 per hour! Have an in home personal trainer in Columbia get you into the greatest shape of your life today!!!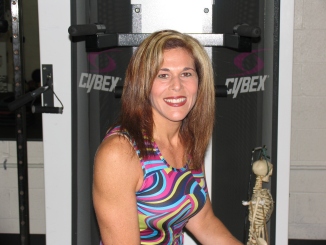 ***Check out Personal Trainer Amy's amazing physique transformation***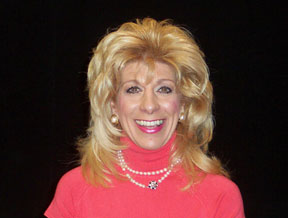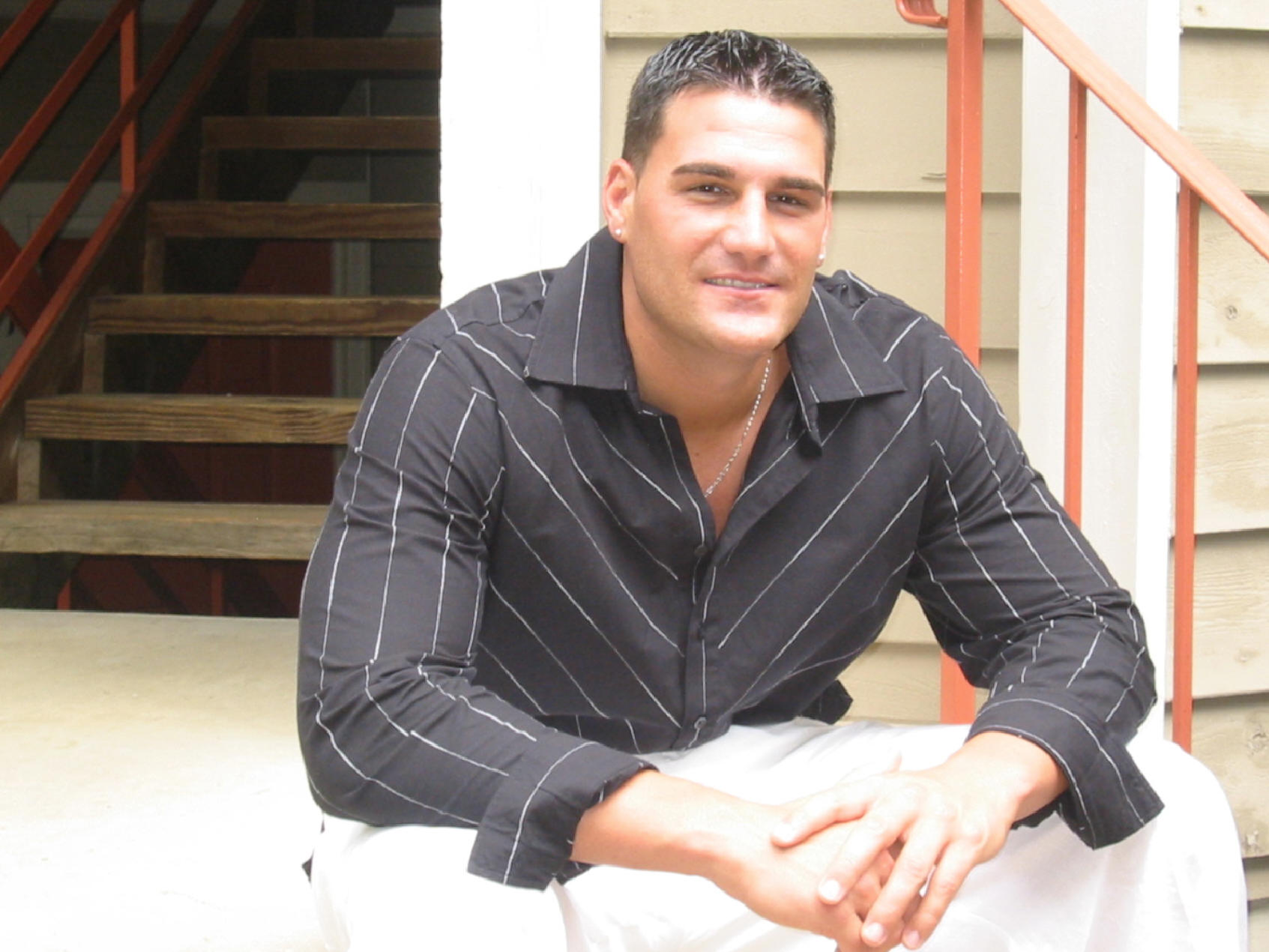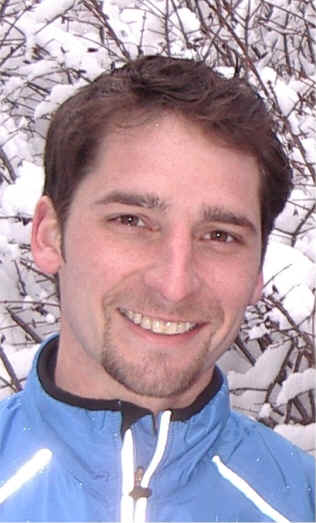 Every Body's Personal Trainer Contact Information
Telephone:

(443) 615-2702

E-mail:
We at Every Body's Personal Trainer would love to help you achieve a healthier and more active lifestyle. Our in home personal trainers in Columbia, MD are very passionate about what they do and would love to assist you in making fitness fun and exciting, not just a chore. Our in-home personal trainers will start you off with a free consultation. The consultation is your chance to get to know your coach, and we recommend having plenty of questions to ask. Our staff are the best of the best, and we want to prove it.
At the consultation, our certified trainers will also ask about your current exercise patterns, your goals, as well as your past injuries and areas of concern. Our fitness pros are here to help, and we want to know everything about you (almost everything :). We consider our clients our friends, and we all have one mutual goal, ACHIEVING RESULTS!!! It doesn't matter when our trainers are always there for you. Rain or shine, our staff will be at your door, excited to give you a great workout. So let's get started today!!!
"Columbia's Best In Home Personal Trainers"
1.) Intensity, intensity, intensity! To get results, your body needs stimulation to make the adaptations to get you those results you seek. The body needs to be stimulated, it needs intensity to make it reinvent itself and change. Although we try, it's very hard sometimes to train with high intensity by yourself. Have a trainer to work with will help you reach that higher intensity level, and allow you to get those results quicker and easier.

2.) The encouragement received from an in home personal trainer is very motivating. Let's face it, working out can be tough, and sometimes boring. Our fitness pros will be with you every step of the way, encouraging and motivating you to achieve your goals. Do you find yourself too tired to workout sometimes, let our trainers use their energy and enthusiasm to help you through those tough workouts.

3.) Our personal trainers in Columbia will give you accountability! Do you find that you are missing workouts? The gym isn't going to call you and ask where you are. With an in home personal trainer, you have an appointment. Our fitness pros will be there regardless, no more excuses not to get your workouts in. We'll motivate and give you accountability.
4.) The knowledge of the personal trainers is very beneficial. How often do you find yourself wondering what to do and where to start? Let our staff take all of the guess work away, thus preventing wasted time. As the owner of the company, and a personal trainer himself, Eric Leader has taken it upon himself to hire only the best of the best. He has hand-picked the best fitness professionals, with the highest degrees and certifications in the field.

5.) Safety, and learning how to use correct form while performing exercises. Preventing injury is extremely important, learn how to use correct form and workout safely. Never underestimate safety.

6.) Constant support. Any time you need us, we are just a phone call away. It doesn't matter day or night, we are here to support you in achieving your goals. Call us from the grocery store, from the hotel, it doesn't matter, we are here. Our clients are also our friends, and your goal is our goal. We will do anything we possibly can to see that you reach your goals.
7.) Programs are tailored to the client's specific needs and wants. Everyone has a different goal and starting point. Our fitness professionals will write a program specifically targeting your individual needs. Our programs will assess not only your fitness regimen but your diet as well. No matter what the fitness level or background, we have the programs to suit your needs.

8.) With an in-home personal trainer, results come a lot quicker. No more missed workouts and ineffective routines. Our trainers will write a fitness and diet program for you, and be there with you to execute it. We'll keep you consistent with your workouts and diet thus yielding great results.

9.) Having a personal trainer prevents against wasted time in the gym trying to achieve goals. Why waste time looking at the machines trying to figure out how to use them? Our fitness pros will write a program specifically targeting your goals, and be there every step of the way to execute the plan. In addition, our fitness staff will perform fitness evaluations measuring body fat, circumferences, and strength and endurance. These evaluations help to ensure that you are on the right path towards achieving your goals.

10.) It's fun!!! Our staff will use their creativity to make working out fun, not just a chore. We'll take you outside, to a track, or even use boxing, in order to keep you excited about your program and working out. Let's face it, if it's not fun, you are not going to want to do it, and stick to it. Part of what makes a great trainer is creativity along with effectiveness. We know you'll enjoy your workouts with our trainers.
What Clients Are Saying About Our Home Trainers in Columbia MD
Every Body's Personal Trainer,
Thanks for helping Daniel prepare for his high school football team. I hear him bragging to his friends all the time how much he can bench press. I can't help but laugh. Your company provides such a great service. Keep up the good work!!!
Joan McElduff
Columbia, Maryland
Every Body's Personal Trainer,
As an 82-year-old senior, I was hesitant about engaging in weight training. I knew how important it was for my bone mineral density and osteoporosis, but I had never done it before. Thanks to you, I now love resistance training and feel so much stronger and more energetic. I thought you were asking too much having me use 15-pound dumbells, but I can do it! Thanks for working with someone my age.
Ruth Gentry
Columbia, Maryland
Every Body's Personal Trainer:
I just wanted to thank you for helping my wife get back into shape. After having our boys, she gained a lot of weight and really lost a lot of confidence. Since working out with Every Body's Personal Trainer, I have noticed a great boost in her self-esteem. Thank you so much for helping my wife Sherry get her confidence back.
All my best,
Dominic Pagliani
Columbia, Maryland
This company is refreshing because they don't just care about making money like some other companies out there. Their trainers truly care about their clients and the progress that we all make. With constant check-ups and calls, they really take personal training to the next level. I have referred Eric and his staff to many of my friends and will continue to do so. Thumbs up to Every Body's Personal Trainer!
Mike Deverau
Columbia, MD
Not located in Columbia? We also provide personal trainers in Ellicott City, Clarksville, Laurel , Glenelg, Woodstock, and many other locations throughout Howard County.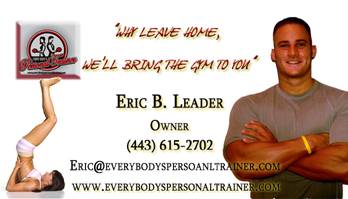 Need More Convincing? How Can A Personal Trainer In Columbia Help?
Professional Skills – a trainer will create a personalized road map so you can reach your goals. Goal achievement is the number one reason we workout, so hiring a professional to do it right makes perfect sense. An efficient program will maximize workouts in minimal time. A qualified trainer will prevent injuries by teaching proper mechanic while building strength, flexibility, and stability.

Accountability & Motivation – a certified trainer will be your number one fan. They will always have motivating words to keep pushing you through tough workouts and get results. They will also keep you accountable when you feel like quitting. Trainers believe in you even when you feel at your lowest and don't believe in yourself. Consistency and accountability are so important.

Develop a Routine/New Habits – The hardest things sometimes is getting the ball rolling, breaking the old habits of laziness and comfort. An instructor will develop a schedule that is realistic for you, a routine in which you can keep and be accounted for. Once the new habit of fitness gains momentum the routine becomes easier to maintain and results come faster. Again a trainer will be there every step of the way motivating you to reach your goals.

Education on a Fit Lifestyle – A coach will educate you on living a healthy life in and out the gym. The other 23 hours outside the gym will sabotage your efforts in the gym if you aren't taking proper steps. These other aspects can be better attained and understood through the help of your personal trainer. Aspects such as Nutrition, Sleep, Supplements, and Reducing Stress Levels just to name a few. Our instructors hold very esteemed certifications from the American Council on Exercise, National Academy of Sports Medicine, American College of Sports Medicine just to name a few.

Results – A trainer will build a program to attain your goals and lead you down a path of success. As a fitness pro, I build relationships with my clients to recognize both tangible and intangible attributes that will achieve planned goals as well as some they never anticipated having. My personalized programs for the clients are twofold; challenging enough to stimulate change yet properly planned to build confidence. One word that isn't in my vocabulary and I don't allow my clients to think or utter is "CAN'T".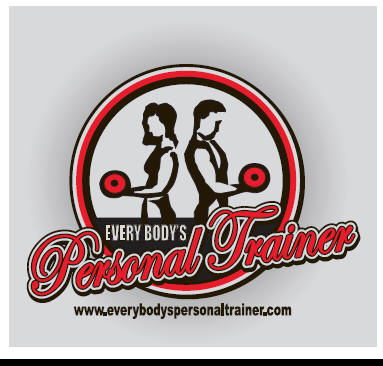 Our mission, at Every Body's Personal Trainer, is to provide only the best in fitness training and customer service to our clients. At Every Body's Personal Trainer, our clients are also our friends, and we take our relationship with our clients very seriously.
Let's face it, life isn't easy. We all get tired at the end of the day, and sometimes feel lethargic. Our mission is to not only educate our clients on how to exercise and eat properly but also to help our clients increase quality of life.
It is my own humble opinion that before you can truly be happy and self-actualized in life, you must first be happy and love yourself. Our trainers strive to provide a balanced life that contributes to the individual's long-term physical, intellectual, and social growth. Our training programs encourage individuals from teens through seniors to enhance their levels of strength, endurance, and flexibility, in the most productive, practical, and safest manner possible.
If you are ready to get started, our staff would love to meet you and set up a free, no obligation, consultation. Our trainers want to learn about you, and how we can help you achieve all of your goals. Feel free to contact us any time, and we look forward to assisting you.
Wishing You and Yours the Best of Health!!!!
In-home versus gym personal training


You may be asking yourself how does in-home personal training benefit as opposed to gym training. Well, let's take a look at some of the benefits.

With in-home personal training in Columbia, you don't have to battle the traffic and commute thus leaving more time for you to be with your family at the end of or beginning of a long day.

When training at home you don't have to worry about clothes, your hair, or your makeup, you can just concentrate solely on your workout.

Have you seen the locker room facilities at the gym? When training at home you can shower and be certain that you are working out in an environment that is free of germs and bacteria thus preventing illness due to lack of cleanliness.

Sometimes when working out in home your family may be motivated to participate. Thus it becomes a family activity which is both healthy and productive for everybody involved.

When training at the gym you are confined to the gym space and atmosphere. However, when you are working out at home you can not only just work out inside but you can also take advantage of the outside as well. Sometimes on a nice day, it's very enjoyable to work out outdoors to prevent monotony.

When exercising at the gym you sometimes have to be concerned with gym intimidation and people looking at you or the thought of people looking at you. When you work in a home setting you don't have to be concerned with other people's eyes on you and you can relax and just concentrate on your work out.

In-home fitness training sometimes is just as expensive or less expensive than in gym personal training. However, sometimes gyms mandate that you pay a gym membership fee on top of your personal training which is not included in home personal training.

In-home personal training also saves you on gas costs of having to travel to your gym especially if your gym is quite a commute from where you live.

So as you can see from the reasons listed above there is a lot of advantage to in-home fitness training as opposed to gym personal training in Columbia.
Check out these great resources for more info:
Have one of our fitness pros work with you in the comfort of your own home. Our personal trainers in Columbia, Maryland will bring the equipment necessary to give you a great total body workout in the convenience of your home. No more wasted time missing workouts at the gym or having to deal with the traffic getting there. No more dealing with waiting for machines, or having to lay in someone else's sweat, gross!
Working out at home gives you the convenience, privacy, accountability, and consistency to get you results, and fast. Give us a call today to get started on your path to achieving your goals with one of our in home personal trainers in Columbia, MD.