A Letter From the Owner| In-Home Personal Training| Meet Our Personal Trainers| Getting Started ||Free Consultation with a trainer | Contact Us
|Personal Trainer/Owner Eric Leader's Blog Our Mission Pricing Testimonials Homepage
Looking For Personal Trainers in Annandale, Virginia?
In response to COVID-19, virtual personal training is now available!
Are you searching for the best, most knowledgeable personal trainers in Annandale? At Every Body's Personal Trainer, we have a reputation for being the best personal trainers in Annandale, Virginia, and we'd love for you to see why!


Our company knows that you have goals but sometimes need a little guidance in achieving those goals. Our staff of down to earth, professional fitness instructors have the knowledge and experience to help you to reach your goals, and to enjoy a healthier and fitter lifestyle.

Finally, you can have one of Northern Virginia's best fitness professionals meet with you, and in the comfort, and privacy of your own home! Our personal trainers in Annandale will bring the gym to you, so enjoy the convenience of in-home personal training today, and for as low as $55 per hour!

Call today for your free consultation!
Follow Us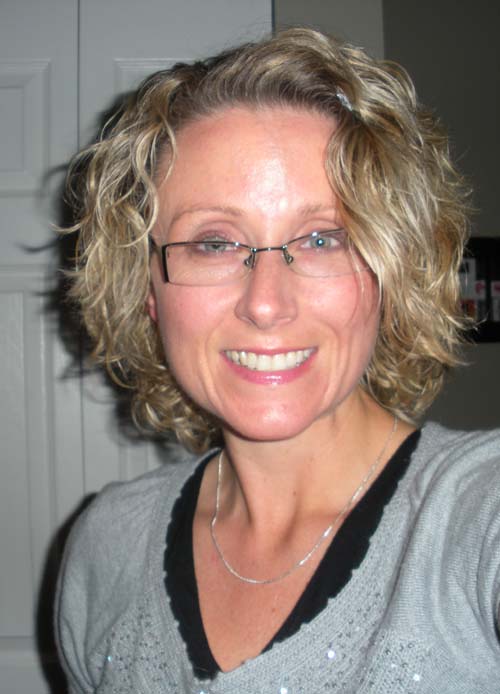 Vicki
Vicky is highly regarded as one of the best personal trainers in Annandale. She has vast knowledge in nutrition, exercise science, and kinesiology
Virtual and in home personal training available-Annandale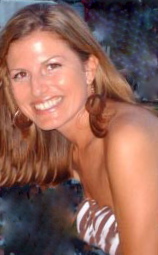 Sandra Cravens
Sandra combines her great personality and energy to make her one of the the greatest Annandale personal trainers.
Virtual training available.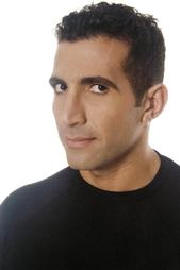 Richard Ghoneim
Richard has excellent experience getting clients in the greatest shape of their lives.
Virtual training available.
Trainer David
David creates excellent cardiovascular routines for his clients that promotes excellent overall fitness and endurance.
Virtual training available.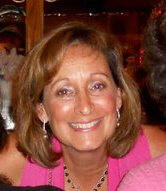 Monica Romig
Monica has a great reputation for her down-to-earth personality and experience all making her an amazing option for your search for personal trainers in Annandale.
online training available.
Contact Information For Our Personal Trainers in Annandale
Please do not hesitate to contact us if you have any questions at all.
Telephone:

(443) 615-2702

E-mail :

Click Here for a Free Consultation
Annandale Personal Training And COVID-19
Due to the outbreak of the virus, many are contemplating going back to the gym in fear of the virus. Fortunately, at Every Body's Personal Trainer you can eliminate that fear. At Every Body's Personal Trainer we bring the gym to you! Our certified Annandale personal trainers will bring all of the exercise equipment right to your front door. No more anxiety and stress about populated gyms. Most importantly, our Annandale personal trainers all adhere strictly to the CDC requirements to promote a healthy and safe environment for our clientele. Your safety is our number one priority.
Who are we?
Our company is well aware that it can be challenging to get your workout completed. Work is busy, the kids have their activities, and they're doesn't seem to be enough time to get to the gym. So what do you do? How do we gain accountability?

This reason is the premise of why our company was born. Rather than going to a gym to meet with your fitness trainer, our personal trainers in Annandale will bring the gym to you. No more having to waste time or money on gym memberships you don't use and no more having to battle the traffic to get to your fitness club. Our staff will come to your home, office, or a local park equipped with all of the equipment necessary to give you a great workout.

Maybe you can get to the gym however perhaps you don't feel comfortable in a fitness facility setting. Many of our clients have expressed anxiety in overcrowded gyms that are noisy and filled with exercise goers in great shape. Sometimes they feel the intimidation of such an atmosphere and find themselves not able to concentrate on their workout and wishing there was a better way.

Our company allows you to perform your workout but in the privacy and convenience of your home. No more gym intimidation, you will have the guidance of a certified personal trainer right there in your very own home. Without having to worry about how you look, you're clothes, etc. you can now put all of your energy into performing your workout.

We always begin with a free consultation with one of the members of our staff. We want to make sure that you have the chance to meet your instructor and ask questions to make sure that you find the perfect fit. We are confident that our personal trainers in Annandale are the best of the best, but we want to prove it. if you are interested in getting started, feel free to call us anytime at 443-615-2702 to schedule your free consultation.

We look forward to meeting you.

Not located in Annandale? No problem at all, we also are comprised of personal trainers in McLean, Alexandria, Arlington, Burke, personal trainers in Fairfax, Vienna, Tysons Corner, and many other locations throughout Northern Virginia to name a few.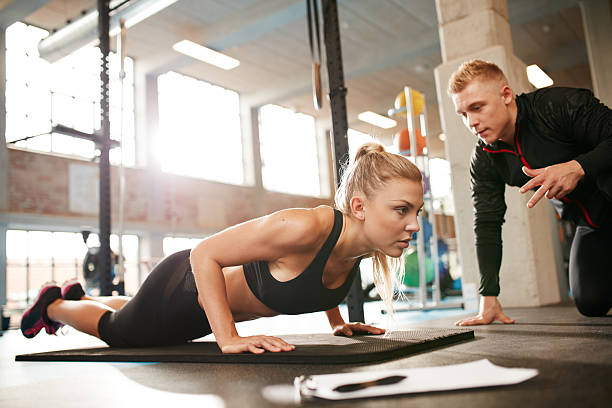 How Can A Personal Trainer In Annandale Help?
So you may be asking yourself whether or not a personal trainer in Annandale is the right way to go? How can a fitness trainer help you reach your goals, and is it worth it?

If you are like many of our clients, you probably have or have had a gym membership. Also like many of our clients, you may find that you don't end up going to the gym and tend to waste your money on your membership fee. By working with one of our personal trainers in Annandale, you will find that accountability is no longer an issue. Your workouts will be appointment based and as a result not only will you have accountability but consistency as well. Consistency in cardio especially is vital to your success in your program.


Now maybe you don't end up getting your workouts in because you are intimidated by the gym environment. Many times exercise clubs can be noisy, crowded, and filled with people who look like they are in fantastic shape. Gyms these days can be very intimidating. As a result, this may cause you to either skip the gym or cut your workout short because of the anxiety that you feel in such an atmosphere. When you work with an in-home personal trainer, you can focus solely on your workout being that it will be performed in the convenience and privacy of your very own home.



Finally, perhaps you don't know where to begin. How do you formulate an exercise and nutrition plan? On what days should you do cardio and should you do weight training? When you work with a member of our staff, you are working with a fitness professional who has the knowledge and certification to write an exercise program based on your individual needs and goals. Our fitness instructors hold the highest-end degrees and certification in the industry, and we would love to help. The best organizations in the industry certify our instructors. Some of their certifications include the American Council on Exercise, National Academy of Sports Medicine, American College of Sports Medicine to name a few, as well as other high-end degrees in kinesiology or exercise science. This knowledge base will ensure that you are getting the most efficient fitness program for your goals. Safety is so important, and we will guide you every step of the way.

So as you can see, there are many benefits to be had when working together with a fitness professional.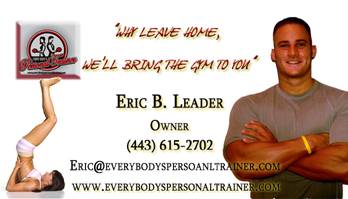 In-Home Vs. Gym Personal Training
You may be wondering how in-home personal training differs from that of working with a trainer in a gym. What are the benefits of working at home and is it better than exercising at the gym? Let's take a look.

Many of our clients enjoy the luxury of working with their coach at home. Reason being when you work out at home you don't have to deal with the stress and anxiety of having the travel in traffic to the gym at the end of a long day. That consumed time sitting in traffic can better be spent with your family rather than misused traveling to the gym.

In-home personal training also offers the benefit of not having to deal with all the crowd and noise that are present at most public gyms. Many of our clients also have experienced gym intimidation whereas they feel gym goers continually staring and looking at them. Working out and experiencing anxiety is never a comfortable feeling. Therefore by working out with your trainer at home, you have that privacy and convenience of your environment.

Cleanliness tends to be another great reason to work out at home. Without a doubt, you have seen some of these locker rooms at most public facilities. From the locker rooms to benches covered with sweat, many such facilities are littered with germs and can be downright disgusting to attend. By exercising in your facility, you don't have to concern yourself with the unsanitary environment present in public facilities.

Last but certainly not least is comfort in knowing that you don't have to get all done up to work out. No more having to be concerned with your outfit, your hair, or how you look. You can concentrate solely on your workout.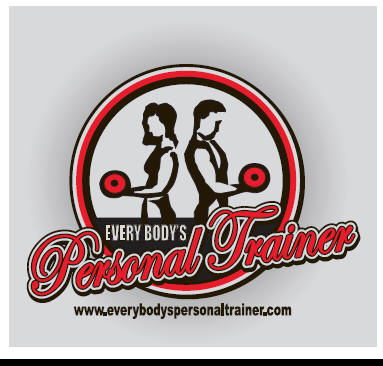 What Are Clients Saying?
I had worked with a personal trainer before however never one who was as professional and detail oriented like the one I'm currently working with through your company. Every aspect of my program from diet to exercise is carefully scripted, and he even texts me on my off days to make sure I'm getting my supplemental workouts. Very professional company and very customer service oriented.

Fay Roddan
Annandale, Va

I found you all after doing a Google search at my friend's house. I have gained much weight during college and wanted to reduce my body fat and to increase my muscle tone. I had never worked with a professional before, so I was a bit hesitant and apprehensive. Thankfully you all are very down to earth, and my experience has been great. Thank you.

Lee Johnson
Annandale, Va

Eric, the owner, was my first contact when I called your company. I was surprised to hear that he was the owner because he sounded so friendly and easy to talk to which helped me to become less intimidated. He found an excellent coach for me and I have been working with her now for three months and loving the routine. Thankfully I will never be going back to the gym again, and this is such an excellent fit for me, thank you so much.

Wendy Ray
Annandale, VA
Benefits of Hiring a Personal Trainer in Annandale
Our personal trainers can be extremely beneficial in achieving your desired level of fitness. Our staff will evaluate your current level of fitness and work with you on achieving your targets. They will plan out different exercise regimes that not only will be significantly effective but also very enjoyable. Our professionals will give you dietary advice as well as an exercise routine, to make sure your new diet plan balances well with the new fitness routine set out for you.
Our instructors are top motivators and can push you to limits you may have thought you could never reach. This can be what you need when it comes to your health and fitness. We can motivate, encourage, and continuously reassure you.
So How Can Our Personal Trainers in Annandale Help?
1. To get the beach body - we all want to look good for that vacation or wedding. A fitness instructor can get you there, rapidly and safely.
2. Motivation - It's not easy finding the time or energy sometimes, so having that person to stay on you is so vital to success.
3. Doing the right exercises - unless you love to lift heavy weights, it's only worth doing if it's helping you achieve what you've set out for yourself. A trainer will help you create a program that is targeted only towards getting you to where you hope to be.
4. Exercise correctly - once you've signed up to a gym, you'll be itching to get started, but numerous people make the mistake of not seeking help on how to use particular equipment. In doing so, they waste time, money, and effort that could've been put to better use. Our coaches can make sure you're doing it right.
5. Get the diet sorted - food is vitally important when working out, whether you're slimming down, bulking up or just toning what you've got. A trainer can offer some useful nuggets of advice to help you get it right.
6. Sports Performance- If you play sport on any level, ask yourself just how good could you be with better fitness or an improved physique. You may not make it professionally, but it'll give you great satisfaction to know you reached your optimum performance level.
7. Make progress - one of the biggest reasons people stop going to the gym is because they don't get the effects they want as quickly as they've read or been told is possible. Not only will a PT help you work out what's realistic, but they'll help you see enough progress to keep your enthusiasm going throughout.
8. Advice - Our personal trainers in Annandale are highly educated and know a great deal about how the body works. If you need advice on a group of muscles or area of your physique, they'll be able to help.
9. Rehabilitation - whether you've suffered an injury, illness, or had an operation, you may require exercise to aid your recovery. A personal trainer can help you maintain targets without getting carried away and going too fast and risking set-backs - a common problem in these situations.
10. We can fine-tune your routine - if you're doing everything you should and are still not seeing the results or progress you expect; a personal trainer can help pinpoint where you're going wrong and help you put in right.
So, if you think you could benefit from a personal trainer, then call us today at 443 615-2702.
Frequently Asked Questions
Question. Is it possible to choose the coach that I want to work with?

Answer. Absolutely. After speaking initially and informing us about your goals and criteria for a trainer, we will make a recommendation based upon the skill set and knowledge base of our Annandale personal trainers on staff for the location. We will have the recommended trainer give you a call, however, you are free to enjoy as many consultations as necessary until you find the proper fit.

Question. What certifications and degrees would my personal trainer possess?

Answer. Our company is very anal about the background and education of each instructor that works within our company. We only work with the best in the industry and require a certification from a nationally recognized organization or a collegiate degree in exercise science or kinesiology. We strive to provide the best personal training in Annandale.

Question. If I decide to buy a small package in the beginning can I upgrade to a larger package?

Answer. Of course. If you decide that you want to increase the number of sessions in your package, we always offer the convenience to increase package size even mid package.

Question. Is it possible to receive references?

Answer. We think that it is a wise choice to do as much research as possible before hiring your personal trainer. We urge potential clients to ask for references and to call the references to make sure that the prospective trainer fits the bill.



Schedule A Consultation With Our Annandale Personal Trainers: Great Questions To Ask

Iím exploring whether it would be possible to work with a personal trainer at my house one day a week (maybe two days if I have to miss a couple of weeks due to travel).

I need someone who will take a weight neutral/health at every size approach. Iím not interested in making my body smaller or restricting what I eat. I donít want any talk about calories. I donít want to take any before/after measurements. I donít have a specific goal in mind beyond feeling stronger and more at ease in my body.

I am interested in building my functional strength (i.e., lifting the full propane tank into my grill without dying) and resilience in my body (to counteract time spent on planes, at my computer, etc.) I am also interested in building cardiovascular endurance. Basically, my body is telling me I need to fit more movement into my life than one yoga class a week and I need some help and support in doing that.

I have space in my house (basement, main floor) and outdoors). I donít have equipment beyond yoga mats and props, so Iíd be looking for them to provide that or if it was a limited list I could purchase whatís needed (but not, like a whole weight machine.) Iíd love to be outside more when the weather cools off. (If we really struggle to find people who can come to my house, Iíd be open to meeting them somewhere else in Silver Spring, Takoma Park or Rockville, but not my first choice.)

Iím looking to start with one session a week. Can be flexible on day and time. Would need them to be flexible with my travel schedule Ė we might have to skip a week but then we could potentially do two sessions the following week to catch up if their schedule permits.

Iíd love for them to have a sense of humor, be kind and compassionate. I definitely appreciate positive support more than shouting or anything negative.

Key questions that Iíd love answered for each:

Weight/diet neutral approach/experience working with larger-bodied folks who arenít trying to get smaller

Willingness to come to the house, any equipment needed and cost. If not, where else do they train and whatís associated with that (i.e., would I have to join their gym?)

Whatís a typical session like? How much variety session to session? (I like variety.) How long are sessions?

Willingness to tailor to specific needs (i.e., I canít run because of numerous ankle sprains)

What days/times do they generally have available? Comfort with flexibility around my travel schedule?

Annandale, VA Nearby Locations:

Other Locations Include:

McLean

Every Body's Personal Trainer

Phone Number: (443) 615-2702

Email: eric@everybodyspersonaltrainer.com

Hours:

Monday 5AMĖ9PM
Tuesday 5AMĖ9PM
Wednesday 5AMĖ9PM
Thursday 5AMĖ9PM
Friday 5AMĖ9PM
Saturday 9AMĖ9PM
Sunday Closed