Personal Trainer Monica Romig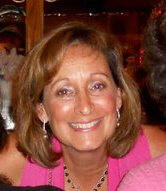 Monica has been an in-home personal trainer in the Nova area for the past 13 years. Prior to that Monica worked as a Manager in the Health Club setting for many years teaching fitness classes at all levels and training clients. Monica's expertise spans an array of populations from Kid Fit classes to seniors. With many certifications including aerobics, weight training and Pilates, Monica can use her vast experience to tailor a program to help clients reach their specific goals in a fun and motivating environment.

Monica has several degrees in Education and Psychology and has decided to put these to use in educating and motivating her clients.
Monica's areas of expertise include, but are not limited to:

Women's Fitness*(especially mid life issues)

Weight Loss

Flexibility

Pilates and core training

Cardiovascular training

Strength training and toning

Kids Fitness

Senior Fitness

Overall Wellness Mind/Body)

Monica trains in Fairfax, Falls Church, Alexandria, Arlington, Oakton, Chantilly, McLean, Burke, Springfield, Tyson's, Vienna, and all over Northern Virginia.