A Letter From the Owner| In-Home Personal Training| Meet Our Personal Trainers| Getting Started ||Free Consultation with a trainer | Contact Us
|Personal Trainer/Owner Eric Leader's Blog Our Mission Pricing Testimonials Homepage
Looking For Personal Trainers in Germantown
In response to COVID-19, virtual personal training is now available!
Are you searching for personal trainers in Germantown? If so, we welcome you and would love to assist you in achieving your fitness goals. Our company is unique in that we offer in-home personal trainers in Germantown. So, what exactly is in-home personal training and what are our services?


Rather than traveling to the gym to workout or to meet with your trainer, our personal trainers in Germantown will come to your home, office, or local park, with all the equipment eager to work you out. No more wasted time blowing money on gym memberships, or packed gyms that you barely ever frequent. Our instructors will deliver all the equipment required for your workout right there to your very door. We have exercise programs for all fitness levels and ages, and our home personal trainers in Germantown can't wait to accommodate you and assist you in achieving your goals.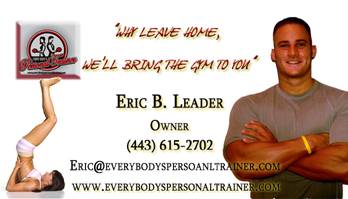 Nevertheless, we strive to make sure that you have an opportunity to meet with our instructors and have all your questions acknowledged. We offer a complimentary, no-obligation consultation whereas you will be able to meet with one of our instructors and have all your inquiries answered. We know that you will enjoy our staff and we look forward to assisting you. Feel free to contact us anytime at 443-615-2702 to schedule your free consultation.

Have one of Montgomery Counties best work with you in the convenience of your own home. We will transport the equipment needed to give you a great total body workout in the comfort of your home. Not only that, but our sessions cost as little as $55 per hour, so stop being overcharged! Give us a call today to get started on your track to reaching your goals with one of our coaches.
Follow Us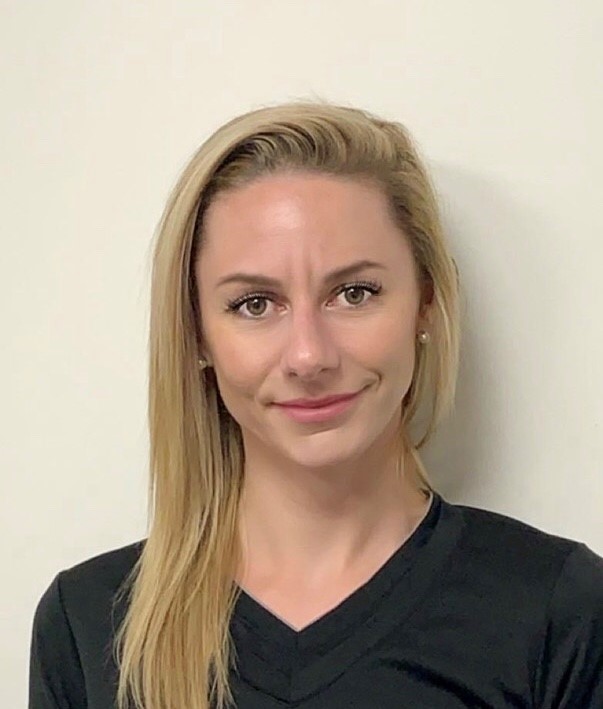 Personal Trainer Hannah
Virtual and in-home training available-Germantown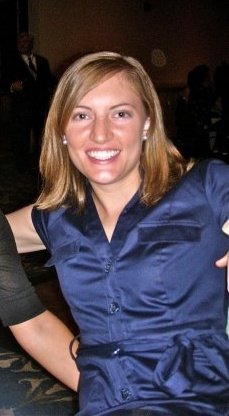 Shannon LeDroux
Online and in home training available.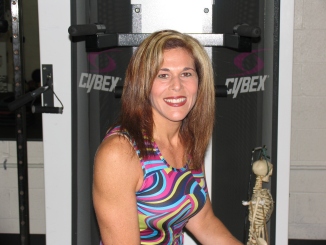 Amy Smullian
Virtual and in-home personal training available-Germantown
Amy is an in home personal trainer in Germantown, Maryland ***Check out Personal Trainer Amy's amazing physique transformation***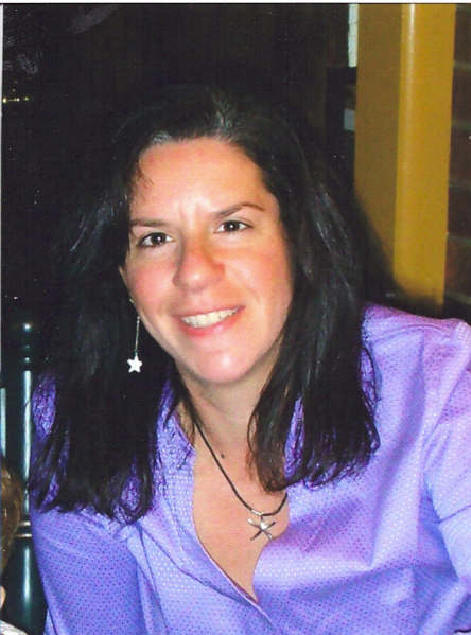 Laura Levengard
Online and in home training available.
Contact Information
Please do not hesitate to contact us if you have any questions at all.
Telephone:

(443) 615-2702

E-mail:
About Our Company
In business since 2007, Every Body's Personal Trainer has assisted hundreds of clients and helped them to reach their fitness goals. Our instructors prescribe fitness and nutritional programs based on the individual.

We always start with a free consultation where your potential fitness coach will inquire about your goals, past, and current injuries and dietary habits. No one client has the same goal and beginning fitness level. Therefore no client will ever have the same fitness and nutritional program. We have assisted clients with all kinds of goals such as weight reduction, strength training, and athletic training; as well as health hurdles and circumstances including post physical therapy, post-stroke, pre-diabetic and diabetic.
Does the Session Have to Be in My Home?
Maybe you don't have a ton of room to workout at home, no problem! Germantown offers plenty of great parks like Gunner's Branch Local Park, Germantown Square Urban Park, and Germantown East Local Park to name a few. Our staff can meet you at the park with all the equipment needed to give you a fantastic workout. Are you ready?
Not located in Germantown? We also provide personal trainers in Silver Spring, Gaithersburg, Rockville, Bethesda, Potomac, and many other locations throughout Montgomery County.
Our personal trainers in Germantown specialize in:
Athletic training and sports specific programming

Teenage fitness

Senior fitness

Weight loss and weight reduction

Nutritional counseling and prescription

Body fat measurement

Cardiovascular training

Muscle hypertrophy and strength

Group training

Boot camp

And many more
Click Here for a Free Consultation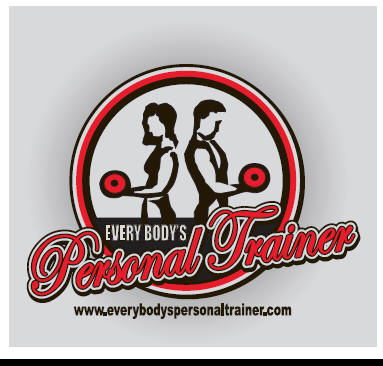 What do clients have to say about our Germantown personal trainers?
Exercise has never been my thing, and unfortunately, I am now paying the price. My last physical with my doctor wasn't the greatest, and she recommended that I hire a professional. Although I was a bit intimidated, I'm pleased that I made the call. I have been making significant progress and finally feel healthy again.
Lindsey Smith
Germantown, Md
I have the opposite problem of most in that I can't gain weight. I have always been thin and have been intimidated to work out at gyms because I'm self-conscious. The option of working out in my home was the best for me that way I can concentrate on my workout without having to have anxiety if this sounds like you give these guys a call.
Melissa Dean
Germantown, Md
My wife bought me sessions for my birthday, and I have wanted to try this for quite some time. I have been bored with my current fitness routine and wanted to spice things up a bit. Working with a professional has challenged me and pushed me beyond what I was capable of doing myself. If you are trying to take your program to the next level or even if you are a novice you should give them a shot.
Ernie Lee
Germantown, MD
I have been trying to lose some weight before going off to college but haven't had any success. So I reached out to this company with the hope that they could help me achieve my goals. Well, I have surpassed them. Thanks so much.
Kay Jones
Germantown, Md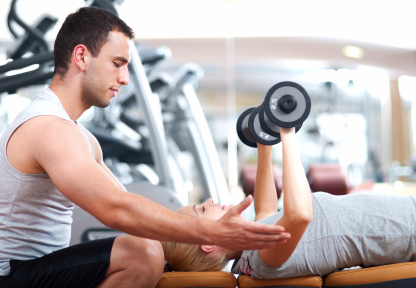 Top seven benefits of a personal trainer in Germantown
1) Knowledge. I'm sure you have walked into a gym and wondered what you were supposed to do with all of that equipment. Where do you start? When you initiate a fitness program with a fitness instructor, they have the latest knowledge in the industry to help you achieve your goals safely and efficiently. Our personal trainers in Germantown hold the highest degrees in the industry. Our instructors are the best of the best and hold very esteemed certifications from the American Council on Exercise, National Academy of Sports Medicine, American College of Sports Medicine, to name a few.

2) Consistency. If you are like many of our clients' chances are when training alone your program lacked consistency. Maybe you have one good week where you get in all of your workouts followed by another week where you don't work out at all. It's very easy to fall off the wagon. However when you work with a coach your sessions will be appointment based thus you will have consistency. With consistency you will see results much faster.

3) Intensity. Let's face it we are all capable of training only so hard when we are by ourselves. For instance, if we have a long day, we might be more likely to train less intensely. Nonetheless, when you are working out with a fitness instructor, they will push you to a higher intensity than you're capable of meeting on own. As a result, you will see results much quicker.

4). Accountability.

A

ccountability is essential for a fitness plan if it's going to be successful. When you miss workouts at the gym do they call you and ask you where you are? The answer, unfortunately, is no. As a result, there is no accountability. When you work with one of our personal trainers in Germantown they will hold you accountable to your diet and your exercise program which will benefit you greatly.

5). It's more fun than working out alone. Many times we fail to continue our fitness program because we get bored. Maybe it's because we only do the same exercises over and over and over again or perhaps it's just that we get tired and fatigued. When you work with somebody, you can feed off their energy, and they introduce new exercises which keep your program from becoming dull.

6). Convenience is another reason why our clients love our program. No more having to fight traffic at the end of a long day to get to the gym to work out or to meet with your instructor. Our personal trainers in Germantown come right to your home with all the equipment to give you a great workout. That way you can enjoy the privacy and convenience of your very own home.

7). Safety is another very important reason. We often forget that it's very easy to injure yourself while exercising. Our professionals will teach you the proper form and technique thus preventing any injury and putting emphasis on safety.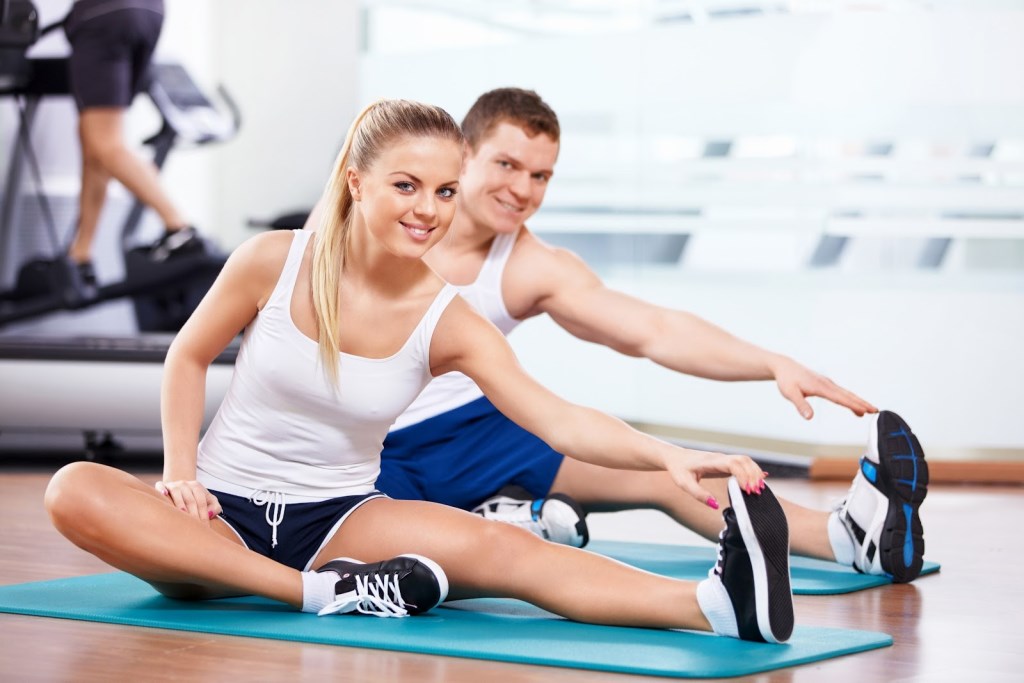 Why In-Home Personal Training In Germantown?
If you have decided that now is the time to make a change then congratulations you have taken the first step on your journey. The next step is to determine whether or not personal training in-home or in a gym setting is right for you. What are the pros and cons?

If you are like most of our clientele, chances are you either have a gym membership or have had one in the past. Actually, many of our clients have had multiple gym memberships. The dilemma with gym memberships, unfortunately, is that there isn't any accountability. If you are feeling tired, or if the day gets away from you, you may tend to decide not to drive out to your gym. Does the gym call you and ask you where you are? Of course not. So, as a result, you end up missing your workout and thus there is no accountability.

By having an in-home personal trainer in Germantown come to your home, you have an appointment. There is no saying I'll do it tomorrow, or deciding that you're too tired to workout. Having that instructor show up at your home gives you accountability and prevents you from missing workouts.

Have you ever felt anxious about going to your gym? Do you find yourself looking at other gym-goers and wondering if they're staring at you? Well if the answer is yes, then you are not alone. Gym intimidation is a genuine phenomenon, and we can relate. The noise and commotion of a commercial gym can be very intimidating and can cause high anxiety.

One of the best and most convenient benefits of having an in-home personal trainer is that you have the privacy and comfort of your very own home. No more fear or anxiety and you can finally relax and concentrate solely on your workout.

If you attend a facility, have you ever noticed the locker rooms? Have you ever seen the sweat stains on many of the benches? Not very sanitary right? Another great convenience of having an in-home instructor is that you don't have to worry about germs and lack of cleanliness at most local fitness facilities. You can enjoy the cleanliness and comfort of your home environment.

Lastly how about monotony? Do you find that you get bored with the same old routine day in and day out? Another exciting feature of in-home exercise is that you not only can utilize the inside of your home but you can use outdoors as well. Exercising outdoors allows for more creative and exciting workouts which can prevent monotony.
Frequently Asked Questions
Question. Do you offer nutritional programs?
Answer. We sure do. Our instructors will begin the process of nutritional counseling utilizing a dietary recall. Once the dietary recall is complete, they will then process a diet plan specifically tailored for you based upon your goals.

Question. Can I have a personal trainer come out to my home as early as 6 am?
Answer. Of course. Our coaches can work with you early in the morning, late in the evening, even on weekends. We do the best that we can to accommodate our clients no matter what time of the day.
Question. Would it be okay if one of my family members joined me in my sessions?
Answer. That would be great. We encourage family members to participate the more, the merrier.

Question. Is the first meeting free of charge?
Answer. Yes. It is imperative to our company that you are matched with a personal trainer that is perfect for what you are looking to accomplish. We want to make sure that you feel comfortable and that you have all of your questions answered. Therefore we always offer a free consultation with no charge.

Question. If I move or relocate can I get a refund?
Answer. Absolutely. If you are forced to relocate or need to cancel we will refund your investment.
If still curious about personal training, please take a look at these two great websites:
Just Some Of Our Maryland Service Locations Include:
Columbia
We Also Train In:
Annandale
Other Locations Include:
Every Body's Personal Trainer
Phone Number: (443) 615-2702
Email: eric@everybodyspersonaltrainer.com
Hours:
Monday 5AM–9PM
Tuesday 5AM–9PM
Wednesday 5AM–9PM
Thursday 5AM–9PM
Friday 5AM–9PM
Saturday 9AM–9PM
Sunday Closed