A Letter From the Owner| In-Home Personal Training| Meet Our Personal Trainers| Getting Started ||Free Consultation with a trainer | Contact Us
|Personal Trainer/Owner Eric Leader's Blog Our Mission Pricing Testimonials Homepage
Looking For Personal Trainers in Oakton?
In response to COVID-19, virtual personal training is now available!


If you are looking for personal trainers in Oakton, you came to the right place. Our company has the best in-home personal trainers in Oakton, but we want to prove it. So what exactly is in-home personal training?


Well, rather than going to the gym to meet with your fitness trainer, our staff will bring the equipment to your home ready to give you a great workout. So no more having to commute to busy gyms, and having to deal with all the noise and commotion. Now you can have the convenience of working with a certified fitness instructor right there in the convenience and privacy of your very own home.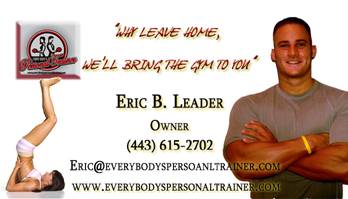 Our staff works with clients of all fitness levels and ages, from teenagers all the way up to seniors. If you have a goal, our staff can design the perfect workout program tailored to your individual goals. However, we know that you may have some questions or apprehension before working with a personal trainer. As a result, we always offer a free no-obligation consultation before any training program begins. So what do the consultations entail?

Although we are confident that our certified instructors are the best of the best, we want them to prove that they are worthy of your investment. Therefore we always offer a free consultation whereas you get to meet with one of our trainers and discuss your goals, injuries, etc. and have all your questions answered. If you are ready to get started feel free to contact us anytime at 443-615-2702.
We look forward to meeting you.
Follow Us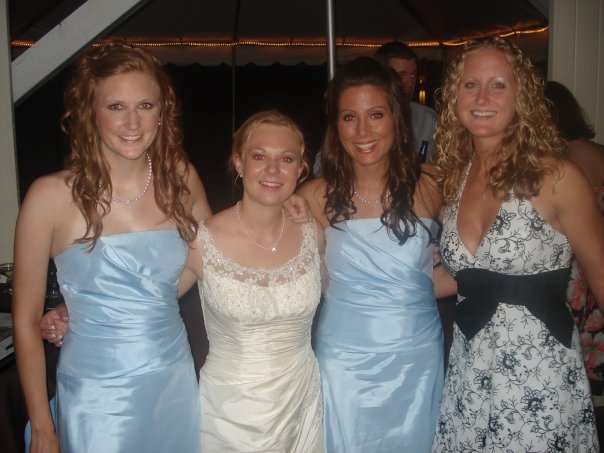 Ashley Strauss: Ashley specializes in women's fitness, senior fitness, and nutrition. She is very well versed in a cross section of disciplines.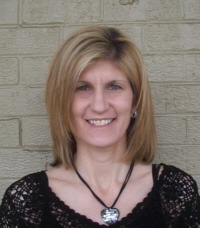 Claudia Booker: Claudia is well know throughout Oakton for her knowledge base and experience.
David: David specializes in aerobic training as well as muscle recomposition.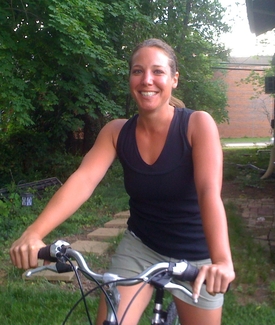 Melanie Brophy: Melanie is an expert in aerobic and cardiovascular fitness.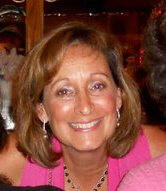 Monica has a reputation of being one of the most knowledgeable and personable personal trainers in Oakton.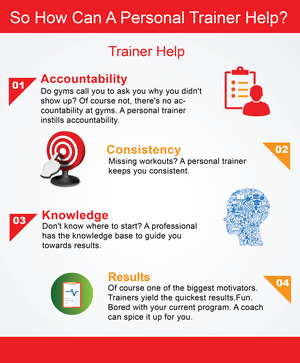 Contact Information For Our Personal Trainers in Oakton
Please do not hesitate to contact us if you have any questions at all.
Telephone:

(443) 615-2702
E-mail :
Our personal trainers in Oakton specialize in:

1) Weight reduction and body fat loss
2) Muscle hypertrophy and strength training
3) Senior fitness and overall quality of life
4) Nutritional guidance and dietary prescription
5) Athletic training and sports specific exercise
6) Flexibility and functionality
7) Bodybuilding
8) Assessments including body fat and circumference
9) Exercise science and physiology
10) Rehab and therapy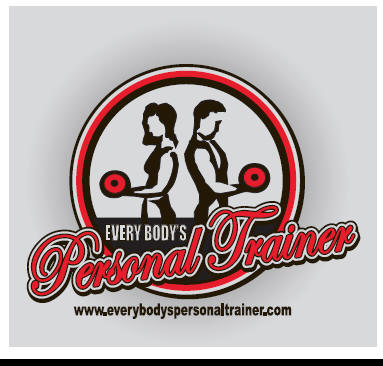 "Oakton's Best In Home Personal Trainers"

Contemplating whether or not to use a fitness trainer is very common. What benefits can utilizing a coach give you? Is it worth the investment? Let's take a look.

Someone to be accountable to is a huge benefit. Accountability is a significant factor in why having a trainer is so beneficial. Many fitness goers tend to have gym memberships and not show up, gyms plan on that. The problem is when you don't show up the gym won't call you and ask you where you are. Therefore there is no accountability. When you work with a personal trainer in Oakton, your sessions are appointment based, so you know you'll be getting your sessions in, you have somebody holding you accountable.

The knowledge of a personal trainer is so helpful in achieving results. Certified trainers have the background and knowledge base in the fitness and nutrition industry. They have been certified and hold degrees in the field. They know all the latest developments and have studied all of the current research. Therefore they had the education and background information to prescribe a program for you that will help you achieve results in a fast manner. Thus working with a fitness instructor will speed up your results and save wasted time doing incorrect workouts.

Increasing energy level can help your progress. If you are like me, you have probably had many workouts that you didn't feel like doing. Maybe you were tired and didn't feel like doing the workout and just found yourself going through the motions. When you work with a coach you can feed off their energy and they will push you even when you don't feel like you have enough to keep going. Whatever your current fitness level is they'll push you a little further, and when you add up those workouts you have gotten somewhere terrific.

Motivation is such a help. Just like mentioned before motivation is an essential part of utilizing the coach. They will push you and make sure that you are staying on track and keeping motivated. Not only that but when you start seeing results which will come quicker with a professional, you will stay motivated.

So as you can see from the reasons listed above when you work with a personal trainer in Oakton you experience many benefits as opposed to working out by yourself. Accountability, knowledge, etc. are just a few of the many benefits of working with a professional. If you are ready to get started, feel free to call us anytime at 443-615-2702 to schedule your free consultation today.

So What Do Our Clients Have To Say About Our Oakton Personal Trainers?

I have been trying to lose weight for a long time on my own with no success. I decided to make the investment and I'm happy that I did. This company has my endorsement and feel free to use this as an advertisement.

Mike

W. Oakton, Va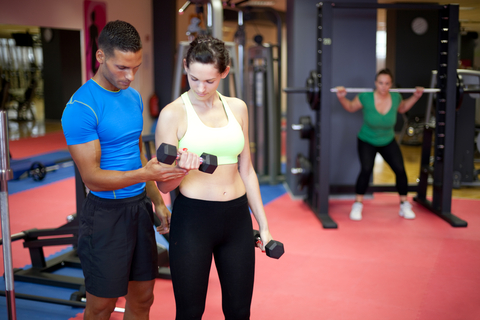 My child was trying to get ready for high school sports and needed some help with strength training. I reached out to your company without knowing much about personal training. The results speak for themselves. I am so happy that I found you guys.

Jillian Cadero

Being pre-diabetic I knew I needed help. I have never been one for the gym setting so I figured in-home would be the best option for me. You all have been with me every step of the way and I'm very thankful for the guidance and support you have given me.

Rocco Tiber

Exercise has never been an aspect of my life that I enjoyed. However, as I have aged, I have noticed that my body has changed as well as my energy level. I now have realized that it's time to get fit and healthy. Not knowing what to do I reached out to your company and I'm so happy that I did. You guys have helped me every step of the way, and I thank you for all of your guidance. You are the best.

Lisa Ridley

Being a senior, I knew that resistance training would help me maintain strength and overall bone mineral density. However not knowing how to exercise I knew I needed the guidance of a professional. Mike has done a great job in pushing me and showing me how to perform weight-bearing exercise. I am so thankful for his leadership and appreciate all the help you all have given me.

James Earnest

After having a child, I have gained 25 lbs and feel so uncomfortable in my clothes. I knew I needed somebody to push me to help me get my old body back. Before giving you guys a call, I was very nervous and apprehensive. However, after talking to Eric, I calmed down and looked forward to working with your company. Thank you so much for helping me achieve my goals and taking me in the right direction.

Erika Chile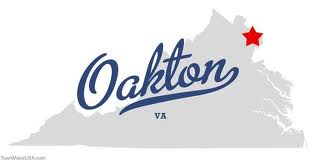 Here Are More Reasons Hiring A Personal Trainer in Oakton Can Help
So how can our personal trainers in Oakton help you? This is an excellent question, so I decided to take a poll amongst our current clients in Oakton to see what they thought were the most important reasons to work with a fitness trainer. Below you can read answers that our clients provided.

Accountability of utilizing a coach is the first benefit. Accountability was one of the most important reasons they gave for working with an exercise specialist. It's very easy not to go to the gym or to cancel your workout, however, the gym will not call you to ask you where you are. Thus there is no accountability. By working with a specialist, you're going to have someone that you have to be accountable to, and you won't miss sessions. As you can see, consistency and accountability are very important.

Safety of being shown how to perform exercises is the second benefit. Safety was another reason that our clients felt it was important to hire somebody to work with them. Sometimes we forget that exercise can be dangerous, especially as we age or if we are a novice. There is always a risk of injuring or hurting yourself, so safety is a significant reason to work with a professional.

Knowledge and education of the coach is the next benefit. The knowledge base and experience of working with a certified trainer is another reason cited to hire someone. Our staff has the highest end degrees or certifications in the fitness industry, many of their certifications include the American Council on Exercise, National Academy of Sports Medicine, American College of Sports Medicine, to name a few. So rest assured you will be working with a top-notch professional.

Results from a well-structured program. Without a doubt, results are an extremely important motivator that contributes to adherence to exercise. If you are feeling and seeing results, it will motivate you to continue with your routine and will give you momentum going forward. Teaming up with a professional, results come quicker as your program will be more efficient. So results is another major reason to work with our staff.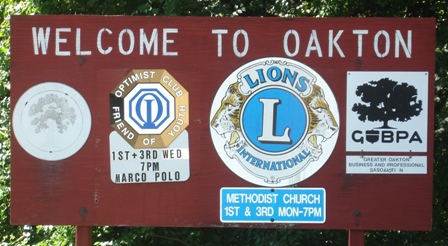 Personal Training In Oakton

Oakton has something for everyone! From malls to parks, to memorials, there is surely something for everyone in Oakton, VA.
In the City of Oakton, there are many great parks and trails which are excellent for outdoor fun. The
Oakton Cross County Trail
is a great local trail with so much to do. If you are interested in a challenge, it's known for its difficult run but great scenery and hills.
Looking for golfing? Try the Oak Marr Golf Course, the perfect location for clients to get in cardio and exercise outside of the gym or their homes.
Not located in Oakton? We also provide personal trainers in McLean, Alexandria, Arlington, Burke, Centreville, personal trainers in Fairfax, Tysons Corner, and many other locations throughout Northern Virginia.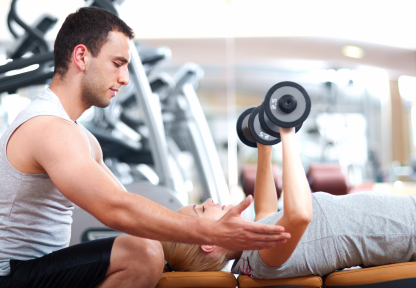 If still curious about personal training, please take a look at these two great websites:

Frequently Asked Questions



Question. Do I have to use all my sessions in a row?
Answer. Of course not. When you buy a package of sessions, you are free to use those sessions however you feel most beneficial. If for instance, you are away on vacation or out of town you could always carry those sessions over for when you return.

Question. Are diet plans included?
Answer. Nutrition is vital and essential in seeing results with your fitness plan. As a result, our coaches will outline a nutritional plan based on your individual goals.

Question. Do trainers come out on the weekends?
Answer. Absolutely. Our coaches on our team will do everything in their power to make your workouts convenient for you and fit your schedule. Most of our trainers on staff work weekends and will be happy to assist you at whatever time fits your schedule.

Question. How fast can I have a consultation?
Answer. We usually can have one of our staff members give you a call the same day. Customer service is critical to our company, and it's something that we strive for and are continually trying to improve.

Question. What happens if I want to renew my package?
Answer. At the conclusion of your package, if you are interested in renewing, we can certainly help you with that process. We appreciate the continued business and work very hard to meet all of your expectations.

Oakton, VA Nearby Locations:

Annandale

Arlington

We Also Train In:

Columbia

Every Body's Personal Trainer

Phone Number: (443) 615-2702

Email: eric@everybodyspersonaltrainer.com

Hours:

Monday 5AM–9PM
Tuesday 5AM–9PM
Wednesday 5AM–9PM
Thursday 5AM–9PM
Friday 5AM–9PM
Saturday 9AM–9PM
Sunday Closed