A Letter From the Owner| In-Home Personal Training| Meet Our Personal Trainers| Getting Started ||Free Consultation with a trainer | Contact Us
|Personal Trainer/Owner Eric Leader's Blog Our Mission Pricing Testimonials Homepage
Looking For Personal Trainers in Oakton?

If you are looking for personal trainers in Oakton, you came to the right place. Our company has the best in-home personal trainers in Oakton, but we want to prove it. So what exactly is in-home personal training?

Well, rather than going to the gym to workout or to meet with your fitness trainer, our staff will bring the equipment to your home ready to give you a great workout. So no more having to commute to busy gyms, and having to deal with all the noise and commotion. Now you can have the convenience of working with a certified fitness instructor right there in the convenience and privacy of your very own home.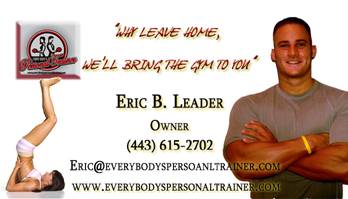 Our staff works with clients of all fitness levels and ages, from teenagers all the way up to seniors. If you have a goal, our staff can design the perfect workout program tailored to your individual goals. However, we know that you may have some questions or apprehension prior to working with a personal trainer. As a result, we always offer a free no-obligation consultation before any training program begins. So what do the consultations entail?

Although we are confident that our certified instructors are the best of the best, we want them to prove that they are worthy of your investment. Therefore we always offer a free consultation whereas you get to meet with one of our trainers and discuss your goals, injuries, etc and have all your questions answered. If you are ready to get started feel free to contact us anytime at 443-615-2702. We look forward to meeting you.

Are you ready to have one of the best instructors in Nova work with you in the comfort of your own home? Our home personal trainers will bring the equipment necessary to give you a great total body workout in the convenience of your home. Not only that but at $55 per hour, you can stop paying so much for your training! Give us a call today to get started on your path to achieving your goals with one of our in home personal trainers.
Follow Us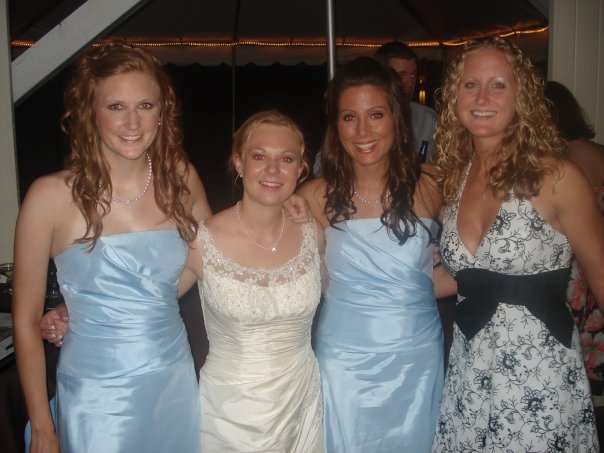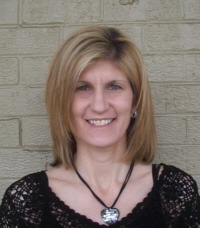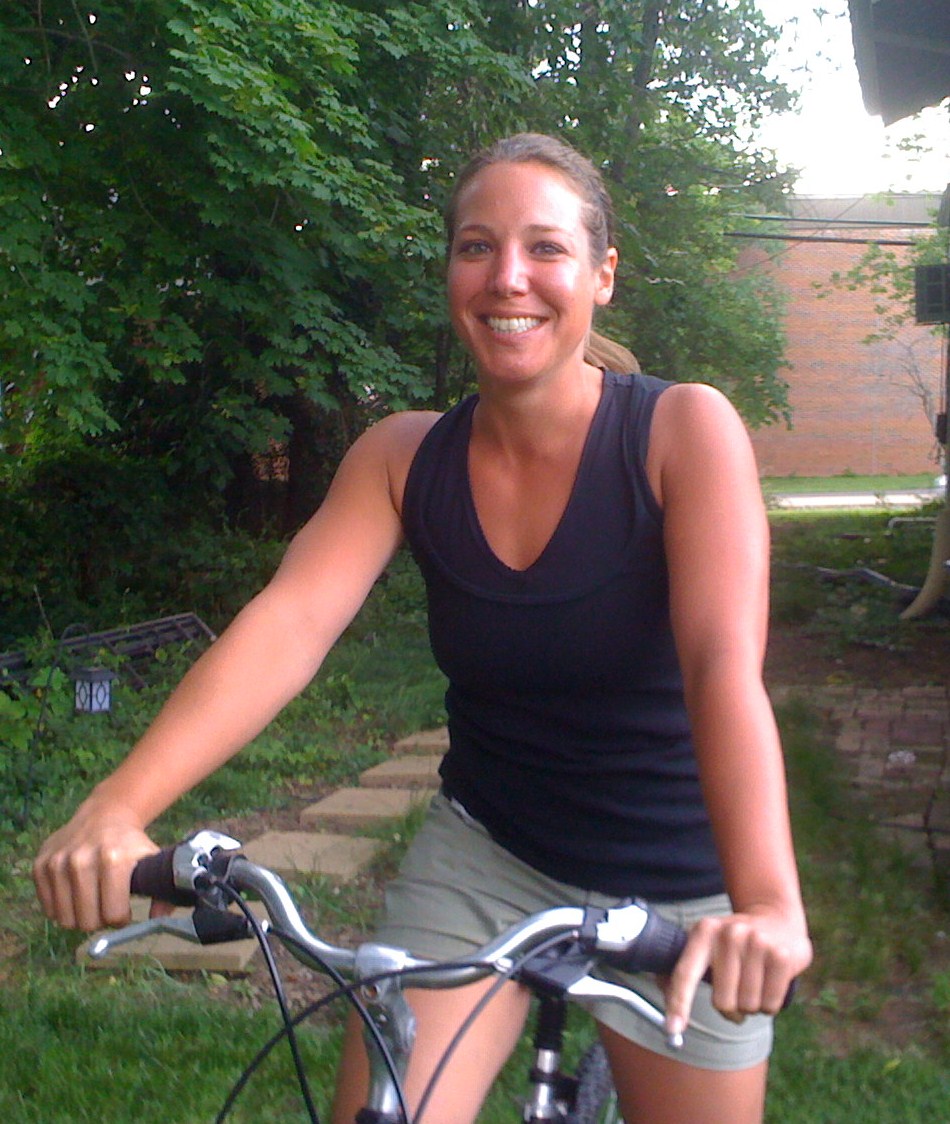 Contact Information
Please do not hesitate to contact us if you have any questions at all.
Telephone:

(443) 615-2702
E-mail :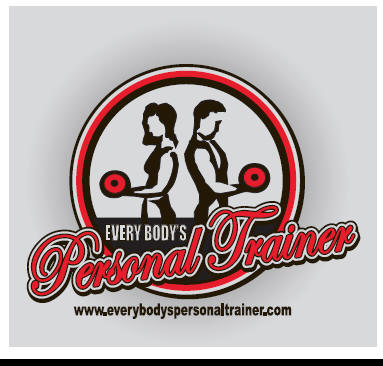 "Oakton's Best In Home Personal Trainers"
Contemplating whether or not to use a fitness trainer is very common. What benefits can utilizing a coach give you? Is it really worth the investment? Let's take a look.

Someone to be accountable to. Accountability is a major factor in why having a trainer is so beneficial. Many fitness goers tend to have gym memberships and not show up, as a matter of fact, gyms plan on that. The problem is when you don't show up the gym won't call you and ask you where you are. Therefore there is no accountability. When you work with a personal trainer in Oakton, your sessions are appointment based so you know you'll be getting your sessions in, you have somebody has to be accountable to.

The knowledge of a personal trainer. Certified trainers have the background and knowledge base in the fitness and nutrition industry. They have been certified and hold degrees in the field. They know all the latest developments and have studied all of the current research. Therefore they had the education and background information to prescribe a program for you that will help you achieve results in a fast manner. Thus working with a fitness instructor will speed up your results and save wasted time doing incorrect workouts.

Increasing energy level. If you are like me you have probably had many workouts that you just didn't feel like doing. Maybe you were tired and just didn't feel like doing the workout and just found yourself going through the motions. When you work with a coach you can feed off their energy and they will push you even when you don't feel like you have enough to keep going. Whatever your current fitness level is they'll push you a little further and when you add up those workouts you have gotten somewhere really good.

Motivation. Just like mentioned before motivation is a very important part of utilizing the coach. They will push you and make sure that you are staying on track and keeping motivated. Not only that but when you start seeing results which will come quicker with a professional, you will keep motivated.

So as you can see from the reasons listed above when you work with a personal trainer in Oakton you experience many benefits as opposed to working out by yourself. Accountability, knowledge, etc, are just a few of the many benefits of working with a professional. If you are ready to get started, feel free to call us anytime at 443-615-2702 to schedule your free consultation today.
So What Do Our Clients Have To Say About Our Oakton Personal Trainers?
Hi Eric,
Thank you. Thank you. Thank you. Tiffany was the right choice. We are totally psyched that she comes with the range of knowledge re nutrition, body type, stability, exercise, etc. Her well-rounded approach will definitely work for us. I thank you again for going the extra mile. We look forward to the work!
Andrea
Oakton, Va
Hi Eric,
I want to thank you and your staff for the help, Elena has lost weight and is getting in GREAT shape!
…She may even have a chance at winning your contest!
Steve W. Oakton, Va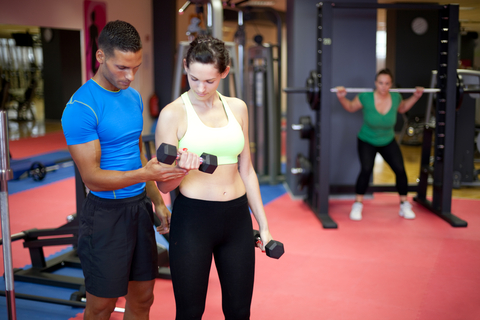 Tiffany,
I wanted to relay to you how much better I feel, especially with the everyday little things like not getting so winded climbing the escalator or walking to my building from the metro in the morning. I feel stronger and I'm more alert at work, and I'm sleeping better. I know we discussed me having some time by myself to do the workouts and see how I do, but I would like to continue the twice-a-week plan at least another 10 sessions if you feel you can commit. If Tues/Sat won't work or if you have scheduling conflicts, I can work around them, but I don't want to stop now when I'm finally being consistent in my efforts. BTW, I really felt the effects of the new workout in my stomach and my thighs. Thank you! :)
Have a great day... see you Saturday!
Gwyn C., Oakton, Virginia
Our mission, at Every Body's Personal Trainer, is to provide only the best in training and customer service to our clients. At Every Body's Personal Trainer, our clients are also our friends, and we take our relationship with our clients very seriously.
Let's face it, life isn't easy. We all get tired at the end of the day, and sometimes feel lethargic. Our mission is to not only educate our clients on how to exercise and eat properly but also to help our clients increase their quality of life.
It is my own humble opinion that before you can truly be happy and self-actualized in life, you must first be happy and love yourself. Our staff strives to provide a balanced life that contributes to the individual's long-term physical, intellectual, and social growth. Our training programs encourage individuals from teens through seniors to enhance their levels of strength, endurance, and flexibility, in the most productive, practical, and safest manner possible.
If you are ready to get started, our fitness pros would love to meet you and set up a free, no obligation, consultation. Our staff wants to learn about you, and how we can help you achieve all of your goals. Feel free to contact us anytime, and we look forward to assisting you.
Wishing You and Yours the Best of Health!!!!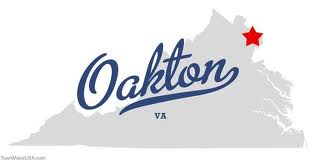 Here Are More Reasons Hiring A Personal Trainer in Oakton Can Help
So how can our personal trainers in Oakton help you? This is a very good question, so I decided to take a poll amongst our current clients in Oakton to see what they thought were the most important reasons to work with a fitness trainer. This is what they came up with.

Accountability.

Accountability was one of the most important reasons they gave for working with an exercise specialist. At the end of the day, it's very easy not to go to the gym or to cancel your workout, however, the gym will not call you to ask you where you are. Thus there is no accountability. By working with a specialist you're going to have someone that you have to be accountable to and you won't miss sessions. As you can see, consistency and accountability are very important.

Safety. Safety was another reason that our clients felt it was important to hire somebody to work with them. Sometimes we forget that exercise can be dangerous, especially as we age or if we are a novice. There is always a risk of injuring or hurting yourself, so safety is a very important reason to work with a professional.

Knowledge. The knowledge base and experience of working with a certified trainer is another reason cited to hire someone. Our staff has the highest end degrees or certifications in the fitness industry, many of their certifications include the American Council on Exercise, National Academy of Sports Medicine, American College of Sports Medicine, to name a few. So rest assured you will be working with a top-notch professional.

Results. Without a doubt, results are an extremely important motivator that contributes to adherence to exercise. If you are feeling and seeing results, it will motivate you to continue with your routine and will give you momentum going forward. Working with a professional, results come quicker as your program will be more efficient. So results is another major reason to work with our staff.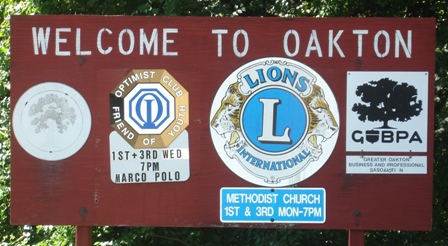 Personal Training In Oakton

Oakton has something for everyone! From malls to parks, to memorials, there is truly something for everyone in Oakton, VA.
In the City of Oakton, there are many great parks and trails which are excellent for outdoor fun. The
Oakton Cross County Trail
is a great local trail with so much to do. If you are interested in a challenge it's known for its difficult run but great scenery and hills.
Looking for golfing? Try the Oak Marr Golf Course, the perfect location for clients to get in cardio and exercise outside of the gym or their homes. Oak Marr Golf Complex is known for its amazing 1,456 yard, 9-hole par three golf course, and also displays holes from 95-200 yards, and even a lighted 78 station driving range with target greens and covered, heated tees.
Not located in Oakton? We also provide personal trainers in McLean, Alexandria, Arlington, Burke, Centreville, and many other locations throughout Northern Virginia.
Home personal training versus gym personal training in Oakton

So maybe you are contemplating whether or not in-home training is for you. How does in-home personal training in Oakton fair in comparison to in gym training? Let's take a look at some of the benefits. Hiring a personal trainer can really help, but let's see how.

With in-home workouts you don't have to deal with the bothersome drive in traffic to get to the gym. As a result the saved time can be utilized being spent with your family as well as other endeavors that are worthy of that time.

When training at the gym you are confined to the gym atmosphere and space whereas with in-home you can not only just train inside but you can also utilize the outside space as well. This is great for those beautiful days where working out outdoors can be enjoyed which in turn will prevent monotony.

If you had trained in a gym you without a doubt have seen all the sweat stains on the benches. Have you seen the locker rooms? When you train in home you don't have to worry about all of the germs and lack of cleanliness. You can enjoy working out in your own sanitized environment.

Have you ever walked into a gym and felt intimidated? Without a doubt there is a degree of gym intimidation that comes with working out at a gym. When you work out at home you don't have to worry about how you look or whether or not anybody is watching you, you can just concentrate solely on your workout.

Are you sick and tired of all the noise and commotion at heavily populated gyms? By performing your workouts at home you don't have to be concerned with all the commotion and crowds that manifest itself in gyms these days. Not only that but we help you become consistent.

So as you can see there are many benefits that working out at home holds over training in the gym.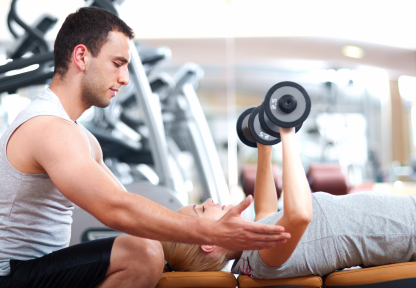 If still curious about personal training, please take a look at these two great websites: