We offer private training programs for people of all age demographics and fitness levels. If you have a goal, our personal trainers in Fairfax can create the program that will help you to achieve that goal promptly and thoroughly.

Our instructors will produce the equipment needed to give you a great complete body workout in the luxury of your home. So how about pricing? Stop paying so much for sessions. Our sessions cost as little as $55 per hour! Not being overcharged is essential because you will not receive the results you want in one session; it's going to take a series of good workouts to reach your goals. Our company takes pride in the service we provide and will never overcharge our clients.
So how do you find the right match for you?
We know that the road to achieving your goals can feel like a daunting journey, but we are here for you every step of the way. At Every Body's Personal Trainer, you are not just a client, rather a friend, and together, we know we can accomplish your goals.

We feel strongly that it is important to earn your investment, so we would enjoy the chance to meet for a free consultation. You can call us anytime at (443) 615-2702.
Follow Us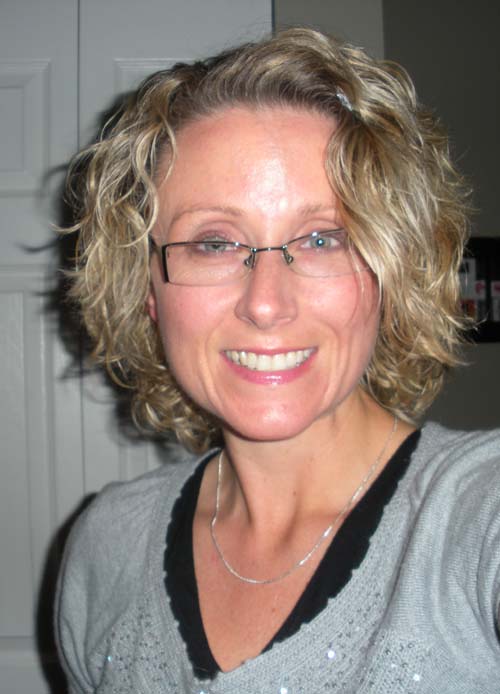 Vicki
Vicki is
known to be one of the best personal trainers in Fairfax do to her knowledge and education of kinesiology, exercise science and nutrition.
Virtual training available.
Coach David
David is highly regarded for his cardiovascular workouts that are not only challenging but fun.
Virtual and in-home training available-Fairfax

Jen Moretto
Jen blends her down-to-earth personality with excellent training.
Virtual and in home training available-Va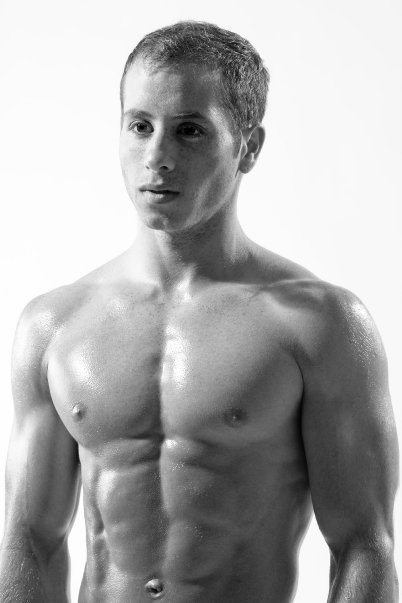 Sean is hands down one of the most knowledgeable Fairfax personal trainers, just ask a question and he will know the answer.
Online and in-home personal training available-Fairfax
About Our Company
Every Body's Personal Trainer was found based on the premise that the gym environment isn't for everyone. Time, privacy, intimacy, and various other factors sometimes make going to the gym inconvenient and undesirable.
We decided to take a different approach, caring more about the client as an individual than just a number. Our clients are part of a family at Every Body's Personal Trainer, and we never forget our mission, helping our members achieve a happy and healthier quality of life.
What Are Clients Saying?
I made a New Year's resolution to get into shape however I underestimated how hard it would be. I didn't know what I was doing, and I was getting nowhere as far as progress goes. I knew I needed to hire someone to show me what to do and help me along my way, so I reached out to Every Body's Personal Trainer. The investment was well worth it, and I have changed so much that friends and family can't believe it. Thanks for all of your help.

Marissa Torres
Fairfax, VA

We were looking for a coach to help our son get faster and stronger for High School lacrosse. We came across your website and decided to give you a call based upon testimonials and what I had heard about your service. The trainer that works with my son has been a perfect fit, and he looks forward to every workout. Thank you so much.

Melissa Reily
Fairfax, VA

We were looking for somebody to work with our father who is in his eighties and trying to maintain strength and functionality. We reached out to your company, and I've been thrilled with the results. Thanks for what you do and we look forward to continuing.

Lisa Rawls
Fairfax, VA

I have worked with coaches in the past but never a coach that cared so much about their client as these guys do. They will text you on off days and follow up with you regularly to make sure that you are accountable to your plan. Most other coaches I have used only cared about you during the session whereas these guys think about you 24/7.

Mark Rodger
Fairfax, VA

Contact Information
Please do not hesitate to contact us if you have any questions at all.
Telephone:

(

443)

615-2702

E-mail:
Our Personal Trainers in Fairfax Specialize In:
Weight loss and weight reduction

muscle hypertrophy and strength

nutritional counseling and analysis

senior fitness and exercise prescription

sport-specific training and athletic training

assessments including but not limited to body fat

prenatal fitness

teenage fitness
and many more
So Why Hire

a

Personal Trainer?
Accountability. Without suspicion one of the most notable benefits of working with a fitness instructor is accountability. It's simple not to go to the gym and complete your workout. However, the gym won't call you and ask you where you are and why you didn't visit. Therefore, there's no liability and accountability is needed for results.

Consistency. When you work with one of our trainers, your sessions will be based on appointment. Therefore, you know you will be receiving your workouts. Not only that, but many of our coaches will hold you culpable for being regular with your workouts when not with them. They may text you or even call you to make sure that you got your supplemental workouts done. Being
consistent
is vital.
Knowledge. Our company only works with the best of the best in the fitness profession. All of our instructors hold distinct degrees and or certifications in the fitness industry. When you team up with a member of our organization, you will be assured that you are working with a specialist who has the insight and expertise to support you in achieving your goals.
Our fitness staff
holds certifications including the American Council on Exercise, National Academy of Sports Medicine, American College of Sports Medicine, and other high-end industry certifications.
Results.
Let's face it if you aren't recognizing results, you are not going to want to proceed. Therefore, learning and feeling the results of the fruits of your labor is imperative. When you work with a professional who will fine-tune your plan, you will see
results a
lot quicker and will be more likely to adhere to your plan.
Fun. How many times have you tried to get through a workout and just lost interest or became tired of what you were doing? Many times, we tend to do the same kinds of workouts which not only limits us from seeing results but let's face it it's monotonous. Working with a member of our staff they will introduce you to various workout routines and exercises, and you will never be weary of your new routine. They may take you outside, include some boxing cycles, or even meet you at a local park to spice everything up.

So, as you can see, there are many benefits to working with a personal trainer in Fairfax. However, we know that you may feel a bit uncertain about getting started. Therefore, we would love for you to take advantage of our complimentary, no-obligation consultation with one of our personal trainers in Fairfax. Call us anytime at 443-615-2702 to get started.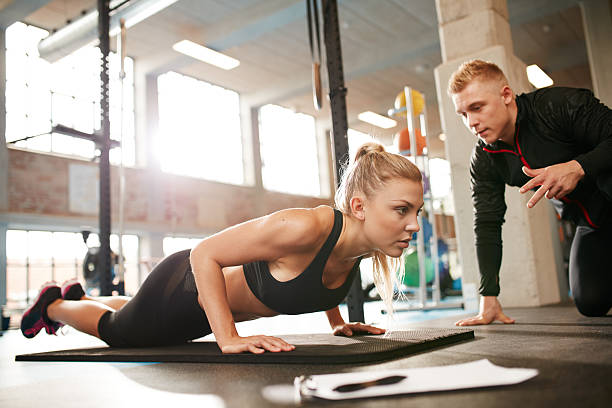 Why is Personal Training Beneficial?
The fact is, fitness is quite complicated, and it doesnít hurt to learn from others - people who have walked the road many times and who can get you through the route safely and quickly.
Plus, these days, with the rise of in-home personal training, you can reach your goals much faster without having to commit to a gym. Here are five reasons why in-home fitness training in Fairfax makes it so:
Fairfax Personal Trainers Can Help You Set the Right Goals
Thereís an old saying, "Goals without action are just dreams." but we still need goals because they give purpose and direction to our efforts.
Without them, we would be wandering and jumping from one trend to the next.
But itís worth mentioning that you need to go about setting goals the right way because vague and unrealistic goals can often do more harm than good.
Your in-home personal trainer can assess your unique situation, and help you get clear on what it is that youíre trying to achieve. Then, they can help you set SMART goals:
S (specific)

M (measurable)

A (actionable)

R (realistic)

T (time-bound)
A Personal Trainer in Fairfax Can Help You Achieve More by Doing Less (At Times)
One of the best ways to get more done in less time is to know precisely what youíre trying to achieve. Having proper goals is of enormous help here, but thereís also another vital factor: knowing when to push forward and when to conserve your energy.
You see, despite what prevailing wisdom suggests, fitness isnít always about pushing yourself to your limits. At times, that helps. But, more often than not, you need to be smart about things.
Your in-home fitness trainer can help you achieve more in the long run by doing less. They will help you stay motivated and train hard, but they will also tell you when to take a step back and conserve energy.
They Can Help You Learn from Past Mistakes and Prevent You from Repeating Them
We often donít realize just how many times we repeat the same mistake, which is why having a second set of eyes is so helpful.
More often than not, people with little to no exercise do the same things over and over without realizing that there are better, easier, and safer ways to go about things.
Your fitness trainer will be able to catch mistakes as they happen, explain where youíre going wrong, and show you what you should do instead. Avoiding mistakes alone is a great way to accelerate your fitness progress.
Fairfax Personal Trainers Can Help You Maximize Your Time Spent Exercising
Contrary to popular belief, you donít need to exercise for a dozen hours every week to make significant progress. In fact, you donít need to do even half of that.
As crazy as it might sound, you can achieve amazing results in as little as a couple of hours of exercise a week.
Your instructor can help you maximize your exercise time by providing you with quick and effective workouts and motivating you to keep pushing, even when you feel a bit tired.
They Can Track Your Progress and Adjust Course When Needed
Circling back to the point about past mistakes: aside from that, we also tend to lose sight of the progress we have or havenít made. Frankly, most people donít know which variables to track.
But the fact is, your progress (or lack thereof) is the best indicator of how effective your fitness regimen is. Good progress is universally accepted as, "Keep things the same." where lack of improvement means, "Change something."
The bad news is, without experience, most people freak out at the first sign of plateau and either resort to drastic measures or give up in frustration.
The good news is your in-home coach can help track your progress and adjust course when needed. Experience plays a vital role here and knowing what to change at the right time can be the difference between success and failure.
Frequently Asked Questions
Question. Are your personal trainers in Fairfax certified?
Answer. Not only are our instructors certified, but we screen potential coaches by requiring certification and degrees from the highest end fitness organizations.

Question. Is the training done in my home?
Answer. Our fitness staff can supply all of the equipment for your workout and meet you at your home or even a local park if you would like. Our service is one of convenience and we will make every effort possible to make your workout as convenient as possible for you.

Question. How long are the workouts?
Answer. The workouts are an hour in duration but could be a little longer or a little bit shorter based on the fitness level and criteria of that personal training session.

Question. Do you offer group personal training?
Answer. Our Fairfax personal trainers can service either individual training or group training.
Does the Session Have to Be in My Home?

Maybe you don't have a ton of room to workout at home, no problem! Fairfax offers plenty of great parks like Van Dyck Park, C. Lawrence Park, Daniels Run Park, and Parks and Recreation City of Fairfax to name a few. Our staff can meet you at the park with all the equipment needed to give you an amazing workout. Additionally, many of the apartment and townhouse homes in Fairfax have well-equipped gyms on site. Our instructors could meet you at your apartment gym and be there to give you that great workout. Are you ready?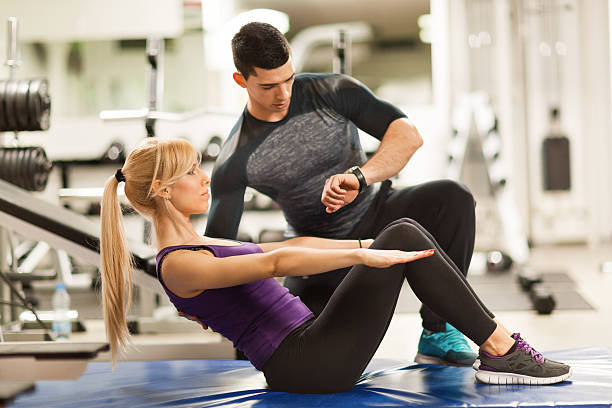 Looking For Some Great Place to Run in Fairfax?
Daniel's Run Park
One of the most preferred trails in Fairfax is Daniel's run park positioned right off main street in Fairfax City. This path is an excellent option for someone that prefers alternative surfaces of trail. There are some little hills on the run which can accelerate your heart rate and test your fitness level.

Burke Lake Park
Known for majestic scenery that encompasses you as you run. The manageable trail is very kind on the knees and joints due to its surface. Many shady areas make it an excellent choice for those hot and humid summer days.
The Fairfax Cross County Trail

Forty miles long makes this trail excellent to train for more advanced runners. The trail has an extensive assortment of terrain, and you may need to get some trail running in preparation for this trail. The run is gorgeous and has some exceptional views to keep you from getting bored.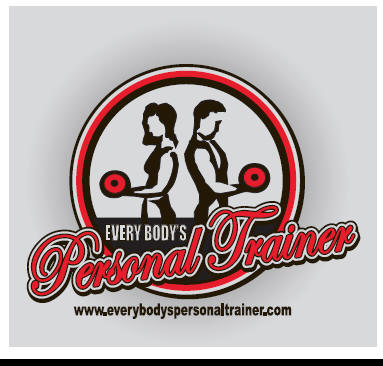 Remember, NEVER give up!

Personal training and achieving goals are all about being a team. Our coaches won't let you down and will be with you through your journey to help you accomplish your goals. You can call us whenever you'd like, no matter when, we will be here for you. Call us while grocery shopping, doing cardio, at school, you name it, we will be here for you. Our clients are family, and we are very motivated to assist you every step of the way.

Is it time to make a change? Are you sick and tired of feeling sick and tired? Give us a call today at 443-615-2702 and begin your way on the journey to creating a healthier and happy you. Remember, every journey has to start with one single step. You can achieve your goals, and we'll be with you every step of the way to get you there!

Check out these comprehensive resources for more info:
Fairfax, VA Nearby Locations:
Annandale
We Also Train In:
Columbia
Every Body's Personal Trainer
Phone Number: (443) 615-2702
Email: eric@everybodyspersonaltrainer.com
Hours:
Monday 5AMĖ9PM
Tuesday 5AMĖ9PM
Wednesday 5AMĖ9PM
Thursday 5AMĖ9PM
Friday 5AMĖ9PM
Saturday 9AMĖ9PM
Sunday Closed