A Letter From the Owner| In-Home Personal Training| Meet Our Personal Trainers| Getting Started ||Free Consultation with a trainer | Contact Us
|Personal Trainer/Owner Eric Leader's Blog Our Mission In-Home Personal Training Pricing Testimonials Homepage
Personal Trainers in Ellicott City
If you are looking for personal trainers in Ellicott City, you came to the right place. Our in-home personal trainers in Ellicott City are the best of the best, but what exactly is in-home personal training?

Rather than going to the gym, to work out or to meet with a fitness trainer, our certified instructors will bring the equipment right to your front door ready to give you a great workout. That way you don't have to worry about battling traffic to get to the gym, or having to deal with all of the noise and crowds that are commonplace at most fitness facilities.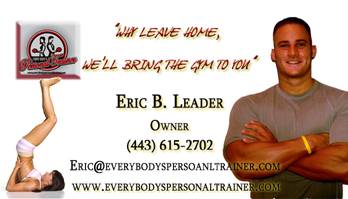 However, we know that you may have questions that you would like answered before you begin a program. Therefore, we always offer a free, no obligation, consultation with our staff prior to every program beginning. We want to know all about you, your goals, any injuries, that way we can advise you on a program tailored to your specific needs. Our staff works with clients of all ages and fitness levels, from teenagers to seniors.

How do you get started? We'd love for you to take advantage of our free, no obligation, consultation. Why is a consultation important? We sincerely feel that our trainers can help you achieve your goals, but we want to prove it and earn your business. We take our customer service and relationships with our clients very seriously, and never take our clients for granted. If you have any thoughts or concerns on how we can improve our service, we would love to hear from you. We are constantly striving to improve and offer the best personal training services in the area, and we would love to hear what you have to say. On behalf of our training staff, I only have one question for you, "Why leave home, we'll bring the gym to you!"


Follow Us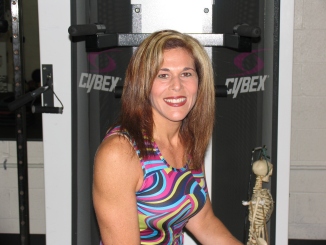 ***Check out Personal Trainer Amy's amazing physique transformation***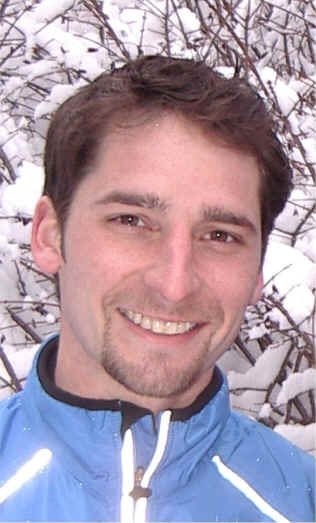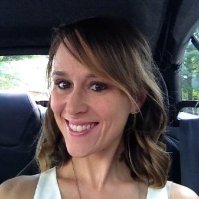 Contact Information
Please do not hesitate to contact us if you have any questions at all.
Telephone:

(443) 615-2702
E-mail :

Eric@everybodyspersonaltrainer.com

So what do clients have to say about our home trainers in Ellicott City?

Every Body's Personal Trainer,

I just wanted to drop you a note to let you know how I am doing. Since we began training two months ago, I have lost 12 pounds, and three inches on my waist. I feel so much stronger now, and I no longer feel winded walking up the stairs. Remember when I couldn't even do a push-up???? Thanks for all of your patience and constant support. You are very motivating and inspiring. I can't believe I actually look forward to working out :)

Barbara D.

Ellicott City, MD

Every Body's Personal Trainer,

After tearing my ACL, and giving birth to my two sons, I gained a tremendous amount of weight. I gained so much weight, I refused to visit my family out in California for the fear that they would make fun of how much weight I had gained. I knew I did not have the discipline to lose the weight on my own, so I knew that I needed a personal trainer. I am so happy to now say that I have lost 55 pounds!!! My knees do not hurt nearly as bad as before, and I feel like I have so much more zest for life than I did before. I would never have thought I could do it. Thanks for all of your hard work.

Lynn Swanson

Ellicott City, MD

Every Body's Personal Trainer,

Thanks for helping Daniel prepare for his high school football team. I hear him bragging to his friends all the time how much he can bench press. I can't help but laugh. Your company provides such a great service. Keep up the good work!!!

Joan McElduff

Ellicott City, MD

Every Body's Personal Trainer,

As an 82-year-old senior, I was hesitant about engaging in weight training. I knew how important it was for my bone mineral density and osteoporosis, but I had never done it before. Thanks to you, I now love resistance training and feel so much stronger and more energetic. I thought you were asking too much having me use 15-pound dumbells, but I can do it! Thanks for working with someone my age.

Ruth Gentry

Ellicott City, MD

Every Body's Personal Trainer:

I just wanted to thank you for helping my wife get back into shape. After having our boys, she gained a lot of weight and really lost a lot of confidence. Since working out with Every Body's Personal Trainer, I have noticed a great boost in her self-esteem. Thank you so much for helping my wife Sherry get her confidence back.

All my best,

Dominic Pagliani

Not located in Ellicott City? We also provide personal trainers in Columbia, Clarksville, Laurel , Glenelg, Woodstock, and many other locations throughout Howard County.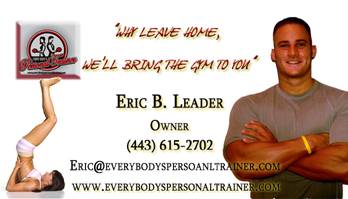 So how can a trainer help you? Let's look at five ways how:
1. You'll Actually Show Up
Some fitness experts recommend scheduling sessions into your calendar like appointments. Now for the truth: If you're not in the mood to exercise on your own, it's easy to hit delete on a workout because it's kind of a fake appointment.
What's not so easy is canceling a workout you've already paid a personal trainer for. It's a real appointment that your trainer scheduled into his or her packed workday just for you. Wasting money is painful, and wasting someone else's time is embarrassing. Hiring a personal trainer puts someone in your court to keep you accountable.
2. You'll Get More Out of Your Goals
You might hire an accountant to prepare your taxes because you know that a skilled professional helps you achieve the best outcome. It's a fact that experts (e.g., personal trainers) in a given field (e.g., fitness) know a bunch of stuff other people don't. Leveraging their knowledge saves you time and frustration.
When you hire a personal trainer, you put yourself on a fast-track to getting more of what you want from fitness, including being able to define and refine your goals in ways you might not have considered. Trainers know the best movements, best equipment and best programming for plenty of client goals. It's what they do for a living.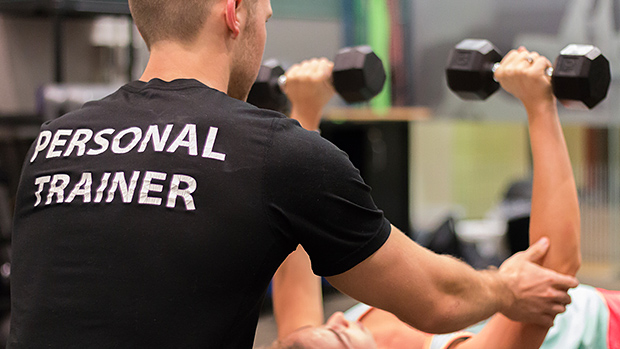 3. You'll Sometimes Do What You Didn't Know You Could Do
Chances are, your personal trainer is going to occasionally, or frequently, suggest an exercise you're unsure of or hand over a set of weights that are heavier than what you'd ever pick up. You might be surprised to discover that what's being asked of you is doable!
With your abilities and goals in mind, a personal trainer will push you more than you'd push yourself. And it's enough to make a difference in how fit you look and feel. Worried about it being too intense? A skilled credentialed personal trainer knows just how far to safely take a client outside his or her comfort zone to achieve the best results.
4. You'll Gain More Confidence In Working Out
Hiring a personal trainer helps you avoid a big workout blunder: Guessing at how to do an exercise or use a piece of equipment. At best, this wastes your time; at worst, it sets you up for injury.
With a trainer by your side, you gain access to "inside information" about how to properly perform exercises and make the most of the equipment. When someone's watching out for you—checking your form and providing personalized feedback—you can feel confident that you're exercising like the pros.
5. You'll Lay the Foundation for Lifelong Fitness
If you've hired the right personal trainer—one who meshes with your personality, is attentive to your abilities and goals, and is skilled at his or her job—a funny thing happens: You look forward to your training sessions! Hanging out with your trainer during sessions can be quite social, which creates a stronger commitment to exercise for a lot of people. The more motivated you feel to get to the gym, the closer you become to making fitness a lifelong habit.
Does the in-home personal training in Ellicott City have to be in my home?
Maybe you don't have a ton of room to workout at home, no problem! Ellicott City offers plenty of great parks like Centennial Park, Meadowbrook Park, and Patapsco Valley State Park to name a few. Our staff can meet you at the park with all the equipment needed to give you an amazing workout. Are you ready?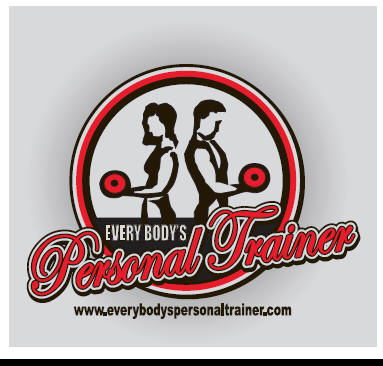 How Can A Personal Trainer In Ellicott City Benefit You?
As the owner of the company, and a fitness instructor myself, I certainly understand the importance and benefits of working with a fitness trainer. However, I know that you may be a little bit on the fence as to whether or not an exercise specialist can help you. So how can an in-home personal trainer help you? Here are a few ways.
Many of our clients list accountability as the number one reason to work with us. It is very easy not to go to the gym at the end of the day, and the gym will not call you and ask you where you are. By working with a fitness instructor, your sessions are appointment based whereas the instructor will show up at your door. Therefore, you have an increased measure of accountability.

Consistency is another benefit that is mentioned by many of our clients. Most people tend not to see the results that they want simply because they are inconsistent. By working with one of our staff, they will ensure consistency in your exercise program.

Safety is another benefit of working with a professional trainer. A lot of times we forget that exercise can be hazardous if not performed correctly. Proper form and technique are extremely important not just for results, but in order to prevent injury. Working with our staff, they will ensure that you are using the correct form in all of your exercises.

Results, of course, is another reason why working with a certified trainer is a great idea. Our personal trainers are certified by the best organizations in the field. Some of their certifications include the American Council on Exercise, National Academy of Sports Medicine, American College of Sports Medicine just to name a few, as well as various other high-end degrees in kinesiology or exercise science. This knowledge base will ensure that you are receiving the most efficient program for your goals.
Personal Training In Ellicott City
Ellicott City
has something for everyone! From malls to parks, to memorials, there is truly something for everyone in Ellicott City, MD.
In Ellicott City, there are many great parks which are excellent for outdoor fun.
Centennial Park
is a great local park with so much to do.
Centennial Park is considered a Howard County Department of Recreation & Parks' public park which surrounds Centennial Lake, covering a total amassed area of 337 acres. Traveling around the lake is a distance of 2.4 miles which is great for biking, jogging, or roller-blading.
Looking for shopping? Try
Old Ellicott City
, the perfect location for clients to get in cardio during those dreary winter months. From restaurants and cafes to shops and different local events, to museums and historical sites, you can find it all in Old Ellicott City.
The area is also known for its great schools.
Centennial High School
is considered to be one of the best public high schools in the nation. Not only are the academics great, but the sporting teams are as well. The girls' lacrosse team always ranks among the best in the nation. Many of our trainers and clients work for Centennial High School and often times we hold boot camps on the campus.
Still Not Convinced?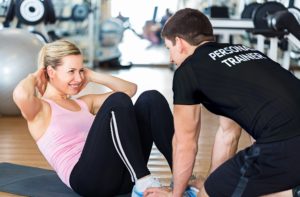 The question of whether or not to work with a coach is one that is up in the air for a lot of people. So how can a personal trainer help? Let's take a look.

Accountability. How many times have you planned to go to the gym but don't end up going? Has a gym called you and asked you where you were? Of course not there is no accountability. When you work with a personal trainer in Ellicott City, the sessions are appointment based so you know you'll be getting your workouts in. Also, a lot of times they will be contacting you on those other days to make sure you're getting your workouts in when you aren't with them. So, therefore, you have accountability.

Fun. How many times have you found yourself staring at your phone or watching TV while at the gym working out? It happens to all of us. So many times we just get bored with what we're doing and lose our focus when training. When you work with a personal trainer you never get bored since they are always switching up your program and introducing new exercises to keep you from getting bored. Not only that but the new exercises keep your body guessing and helps you to continue progressing.

Consistency. Consistency is one of the major factors that contribute to you seeing results in your plan. It's very important to make sure that you have a good week in and week out. Rather than just one good week and one bad week and vice versa. When you work with a coach they will make sure that you were getting workouts on a consistent basis which will lend itself to use seeing results much faster.

Injury prevention. Sometimes we forget that working out to be dangerous and actually hazardous. If you're using the incorrect form you can injure yourself and really set yourself back physically. By working with an Ellicott City personal trainer they will make sure that you using the proper form that your technique is ideal and most efficient. By doing this you will prevent injury and any damage to your muscles or ligaments or tendons.

Knowledge and education. Have you ever walked into a gym and wondered what you were supposed to do? There are all these machines and it's almost like looking at a puzzle. When you work with an instructor you are working with a professional who has the knowledge and education to put the plan together for you based on your individual goals needs, and concerns. It is very important to take into account a client's age, fitness level, injury background, and many other factors when devising an exercise plan. Using the knowledge and education of the personal trainer is very important.

In-home personal training versus gym personal training




With in-home personal training in Ellicott City, you have the convenience of your home as opposed to a gym setting where there are tons of people and you can't get on equipment.

In-home personal training allows you to not have to battle traffic driving to the gym whereas gym personal training requires you to battle traffic and lose time in your day.

Training at home allows you to enjoy your sessions with the family as opposed to in gym training which is much more impersonal.

Personal training at home allows for you to not be inconvenienced with all of the germs and machines covered with sweat that most gyms unfortunately display.

When training at home you don't have to worry about the clothes you are wearing or makeup, or gym intimidation you can just be comfortable and casual and concentrate solely on your workout and not your attire.

When training at the gym you are confined to the gyms space whereas training at home you can utilize outside parameters as well.

After you finish a home workout, you can shower in your very own bathroom as opposed to a gym locker bathroom that may not be the most accommodating.

So as you can see from the reasons listed above utilizing a personal trainer is extremely beneficial in so many different aspects.

If you still have questions in regards to personal training please take a look at these two great websites:

Have one of Ellicott City's best in home personal trainers work with you in the comfort of your own home. Give us a call today to get started on your path to achieving your goals with one of our in home personal trainers in Ellicott City.