A Letter From the Owner| In-Home Personal Training| Meet Our Personal Trainers| Getting Started ||Free Consultation with a trainer | Contact Us
|Personal Trainer/Owner Eric Leader's Blog Our Mission Pricing Testimonials
Are You Looking For Personal trainers in Lancaster?
Searching for a personal trainer in Lancaster? We are so glad that you found us! Working with a trainer is the most effective and safe way to reach your goals. Our certified personal trainers in Lancaster will design a workout program specifically tailored to target your individual needs. Our company offers exercise programs for people of all ages and fitness levels. If you have a goal, our coaches in Lancaster County can design the program that will help you to achieve that goal quickly and in a safe manner.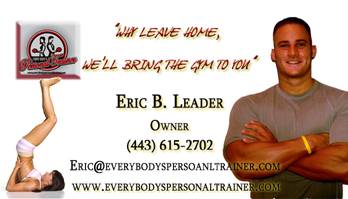 Our highly educated staff will bring the equipment necessary to give you a great total body workout in the convenience of your home. Sounds too good to be true right? Must be expensive right? Well, stop paying so much for sessions! Our sessions run as little as $55 per hour! Give us a call today to get started on your path to achieving your goals with one of our in home personal trainers.
Below you can view, and read, about our fitness instructors in Lancaster. Have an in-home personal trainer get you into the greatest shape of your life today!!
Follow Us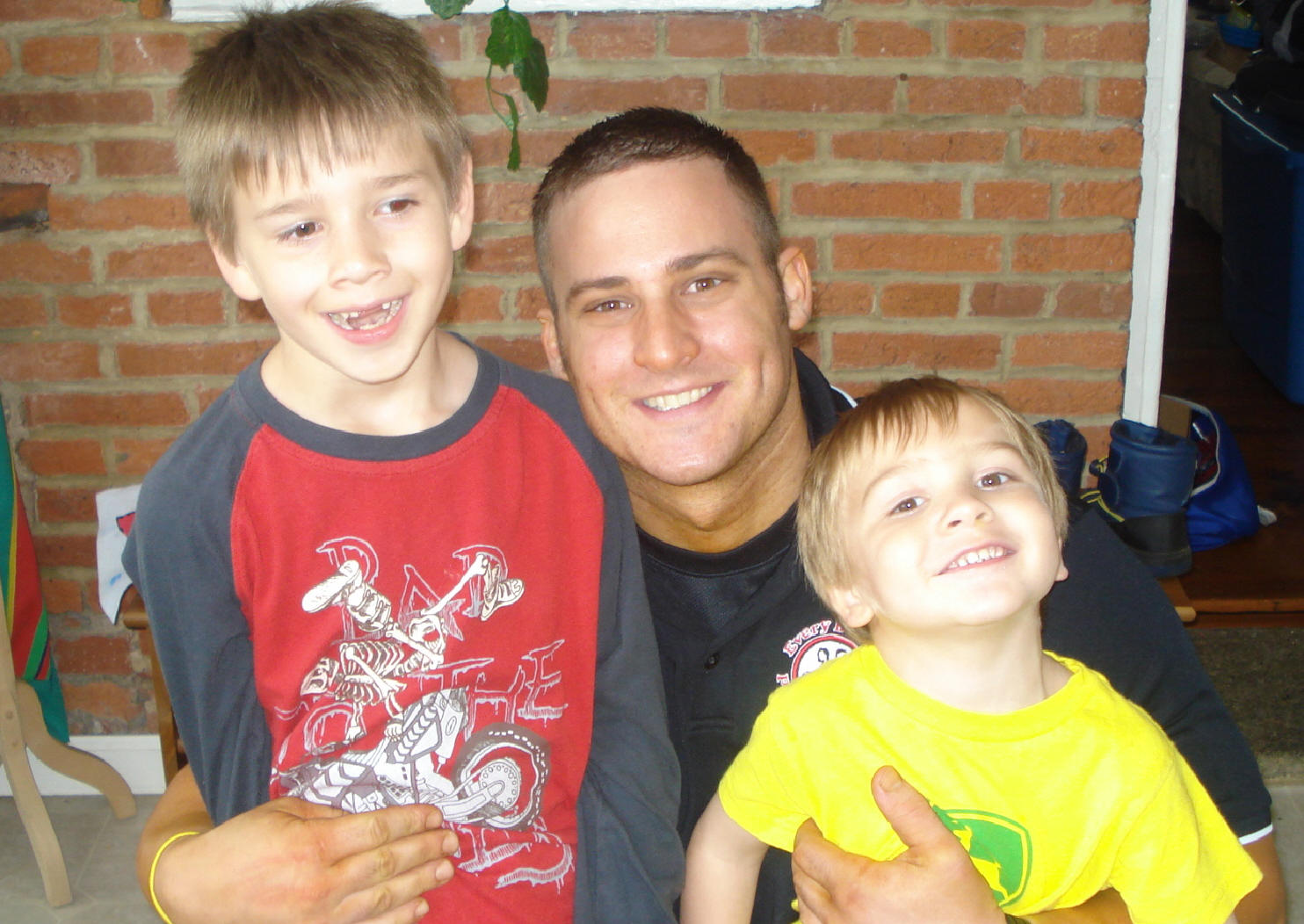 Eric Leader-Owner/Personal Trainer.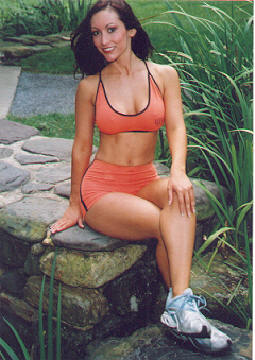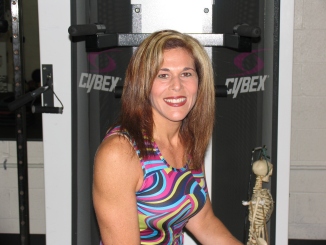 ***Check out Personal Trainer Amy's amazing physique transformation***
Contact Information
Please do not hesitate to contact us if you have any questions at all.
Telephone:

(443) 615-2702

E-mail:
So Who Is Every Body's Personal Trainer?

We are a group of personal trainers in Lancaster who love what we do, and that's helping people reach their goals. We know that exercise and eating right is not the easiest thing to do, which is why that we feel our service is so beneficial. We all could use some help, and sometimes accountability is exactly what we need. This is why in the year 2007 we agreed to form Every body's personal trainer, an in-home personal training company servicing clients right here in Lancaster. However what exactly is in-home personal training?

Well rather than going to the gym to workout or to meet with your coach, our instructors will bring the gym to you! Time is usually the number one reason why clients don't end up getting in their workouts so therefore we look to eliminate that factor so that time can no longer be an excuse. We will meet you right there at your door, at your office, or even at a local park with all the equipment ready to work you out. We know that the gym is not the perfect place for all of us, so by working with an in-home personal trainer in Lancaster, you will be able to enjoy your workout in the privacy and convenience of your very own home.
What are clients saying about our trainers?
Eric and his staff actually care about you and your results. You can always feel free to call him anytime and he's always there no matter when.

Jill Rothe
Lancaster PA

So many companies just care about making a buck and I've seen some crazy personal training prices in my time. These guys won't try to price gauge you and actually care about their service.

Mike Rose

My father had heart surgery a few years ago and since has lost all motivation to exercise and stay in shape. I can't be there personally so I hired a trainer to work with my father and to help build up his esteem and his conditioning. I am so glad I did this was the best call I've ever made.

Melissa Draft
Lancaster PA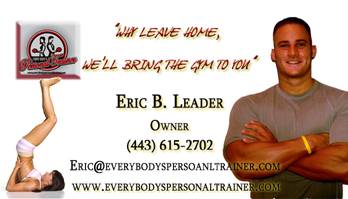 So How Can A Personal Trainer in Lancaster Help?
Accountability
. Without a doubt one of the greatest benefits of working with a fitness instructor is accountability. It's very easy not to go to the gym and get in your workout, however, the gym won't call you and ask you where you are. Therefore there's no accountability and
accountability
is needed for results.
Consistency.
When you work with one of our coaches, your sessions are appointment based. Therefore you know you will be getting your workouts in. Not only that, but many of our trainers will hold you accountable for being
consistent
with your workouts when not with them. They may text you or even call you to make sure that you got your supplemental workouts in.
Knowledge. Our company only hires the best of the best in the fitness field. All of our instructors hold the highest end degrees and or certifications in the fitness industry. When you work with a member of our staff you can be confident that you are working with a professional who has the knowledge and experience to help you achieve your goals.
Results.
Let's face it if you aren't seeing
results
you are not going to want to continue. Therefore seeing and feeling the results of the fruits of your labor is very important. When you work with a professional who will fine-tune your program you will see results a lot quicker and will be more likely to adhere to your program.
Fun. How many times have you tried to get through a workout and just lost interest or became bored with what you were doing? Many times we tend to do the same types of workouts which not only prevents us from seeing results but let's face it it's boring. Working with a member of our staff they will introduce you to new workout routines and exercises and you will never be bored. They may take you outside, include some boxing routines, or even meet you at a local park to spice things up.
So as you can see there are many benefits to working with a personal trainer in Lancaster. However, we know that you may feel a bit hesitant about getting started. Therefore we would love for you to take advantage of our free, no-obligation consultation with one of our personal trainers Lancaster. Call us anytime at 443-615-2702 to get started.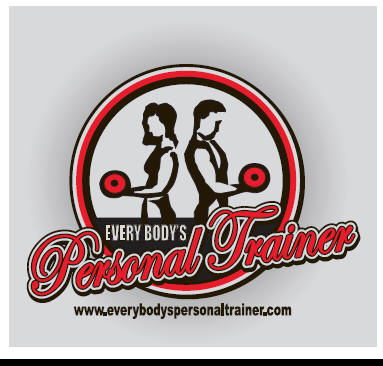 Personal Trainer Lancaster: Do we have to train at home?
Maybe you don't have a ton of room to workout at home, no problem! Lancaster offers plenty of great parks like Lancaster Central Park, Longs Park, and Lancaster Community Park to name a few. Our staff can meet you at the park with all the equipment needed to give you an amazing workout. Are you ready?

Ready to make a change? Are you sick and tired of feeling sick and tired and giving up? Give us a call today at 443-615-2702 and begin your way on the journey to creating a healthier and happier you. Remember, every journey has to begin with one single step. You can achieve your goals and we'll be with you every step of the way to get you there!
Our mission, at Every Body's Personal Trainer, is to provide only the best in personal training and customer service to our clients. At Every Body's Personal Trainer, our clients are also our friends, and we take our relationship with our clients very seriously.
Let's face it, life isn't easy. We all get tired at the end of the day, and sometimes feel lethargic. At Every Body's Personal Trainer, our mission is to not only educate our clients on how to exercise and eat properly but also to help our clients increase their quality of life.
It is my own humble opinion that before you can truly be happy and self-actualized in life, you must first be happy and love yourself. Our personal trainers strive to provide a balanced life that contributes to the individualís long-term physical, intellectual, and social growth. Our training programs encourage individuals from teens through seniors to enhance their levels of strength, endurance, and flexibility, in the most productive, practical, and safest manner possible.
If you are ready to get started, our personal trainers would love to meet you and set up a free, no obligation, consultation. Our trainers want to learn about you, and how we can help you achieve all of your goals. Feel free to contact us anytime, and we look forward to assisting you.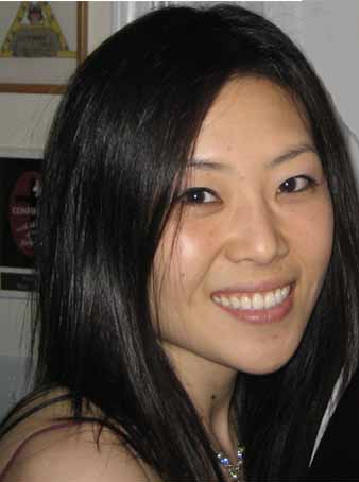 Gym Training Vs. In Home Training


Privacy. When you work with an in-home personal trainer in Lancaster, you will be able to perform your workouts in the privacy of your own home. Therefore you don't have to worry about all of the hustle and bustle and commotion that comes with working out at a gym.


Convenience. We all hate having to drive out to the gym at the end of a long day. As a result, many times we don't make it to the gym. With in-home personal training, there's no more having to drive out to the gym. The trainer will meet you right there at your front door if that isn't convenience I don't know what is.


No membership fee. With our program, there is no gym or membership fee you simply just pay for your personal training sessions. Many gyms require for you to not only pay for your personal training but also to pay for your gym membership on top of that. Our home personal trainers in Lancaster will never make you pay a gym or membership fee.


Sanitation. This may sound like a silly one but if you have laid down in someone else's sweat while working out at the gym you know exactly what I mean. Not only that but have you seen the bathrooms? So there is a lot to say for the convenience and sanitation of working out in your very own home.


Save time. How many times have we said to ourselves I wish there were more than 24 hours in a day. Time is a very valuable resource especially when you have family or kids whom you would like to spend time with. By working out a home and saving time on travel to the gym, you will have more of a chance to spend moments with your family and friends.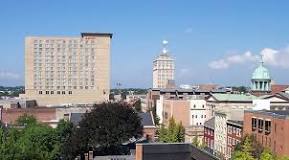 What It's Like To Work With A Personal Trainer In Lancaster
Our company has proudly been serving the Lancaster area for over 10 years! Many of our clients are local men and women, in addition to many local students that are enrolled in local universities such as Franklin and Marshall College and Millersville University. Many of our clients also live in various neighborhoods throughout Lancaster County such as Woods Edge Townhomes and Bel Air Luxury Townhomes to name a few.
With so much to do such as Hershey Park, Dutch Wonderland, and Landis Valley Museum, the area is booming!
If you still have questions in regards to personal training please take a look at these two great websites:

Have one of the areas best
trainers work with you in the comfort of your own home. Our personal trainers in Lancaster, PA will bring the equipment necessary to give you a great total body workout in the convenience of your home. Give us a call today to get started on your path to achieving your goals.