A Letter From the Owner| In-Home Personal Training| Meet Our Personal Trainers| Getting Started ||Free Consultation with a trainer | Contact Us
|Personal Trainer/Owner Eric Leader's Blog Our Mission Pricing Testimonials
Are You Looking For Personal trainers in Lancaster?
Searching for a personal trainer in Lancaster? We are so glad that you found us! Working with a trainer is the most effective and safe way to reach your goals. Our certified personal trainers in Lancaster will design a workout program specifically tailored to target your individual needs. Our company offers training programs for people of all ages and fitness levels. If you have a goal, our trainers in Lancaster County can design the program that will help you to achieve that goal quickly, and in a safe manner.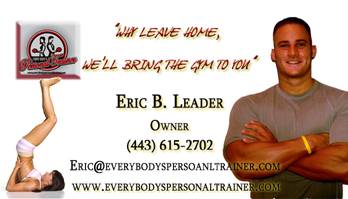 Our highly educated staff will bring the equipment necessary to give you a great total body workout in the convenience of your home. Sounds too good to be true right? Must be expensive right? Well stop paying so much for sessions! Our sessions run as little as $55 per hour! Give us a call today to get started on your path to achieving your goals with one of our in home personal trainers.
Below you can view, and read, about our personal trainers in Lancaster. Have an in home personal trainer get you into the greatest shape of your life today!!!
Follow Us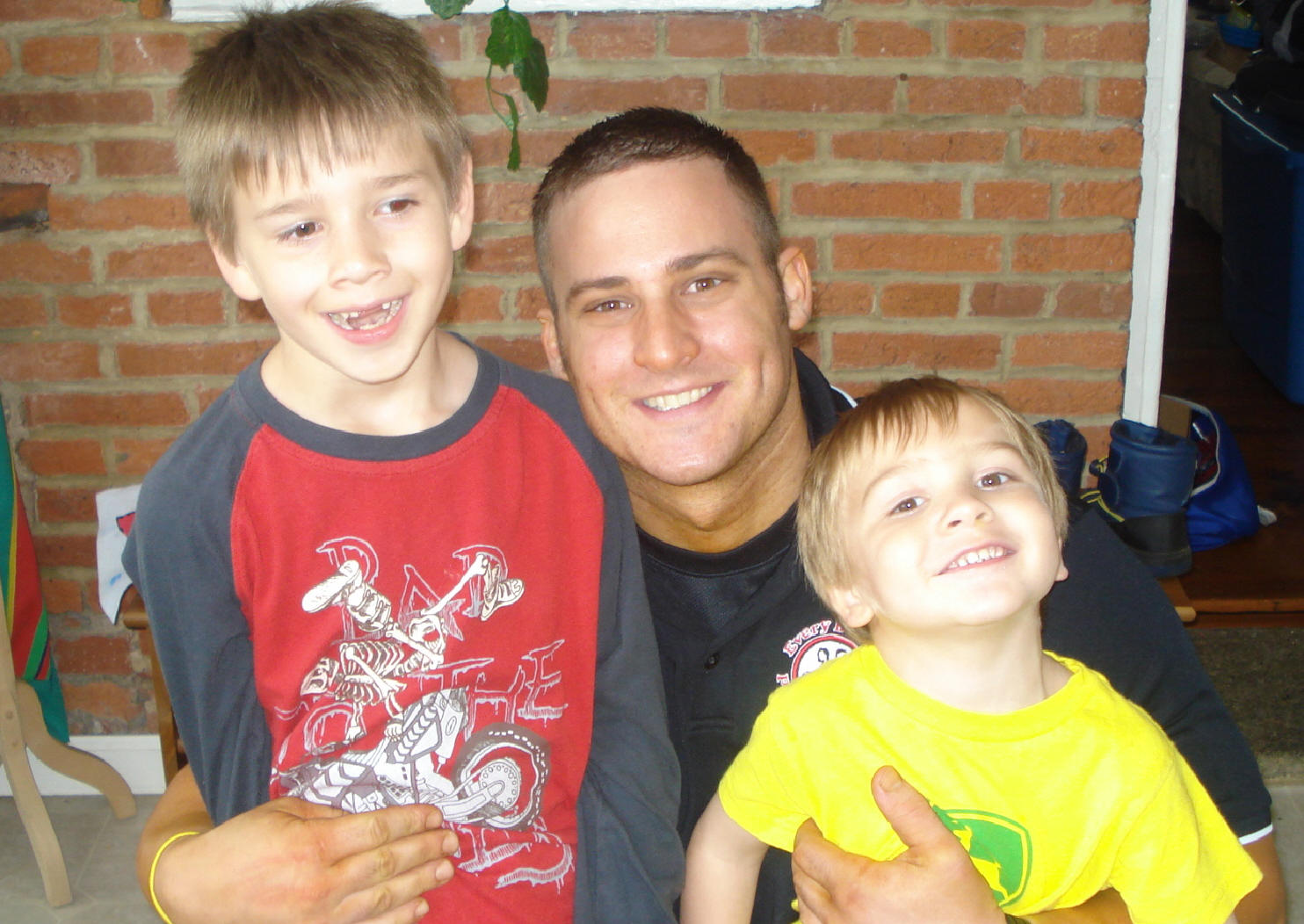 Eric Leader-Owner/Personal Trainer.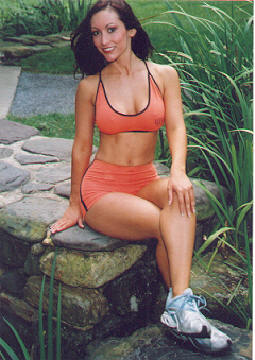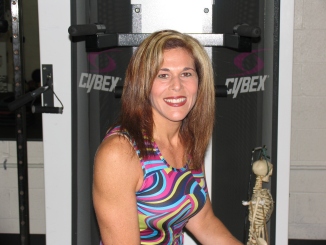 ***Check out Personal Trainer Amy's amazing physique transformation***
Contact Information
Please do not hesitate to contact us if you have any questions at all.
Telephone:

(443) 615-2702

E-mail:
What are clients saying about our trainers?

Every Body's Personal Trainer,
I just wanted to drop you a note to let you know how I am doing. Since we began training two months ago, I have lost 12 pounds, and three inches on my waist. I feel so much stronger now, and I no longer feel winded walking up the stairs. Remember when I couldn't even do a push-up???? Thanks for all of your patience and constant support. You are very motivating and inspiring. I can't believe I actually look forward to working out :)
Barbara D.
Lancaster PA
Every Body's Personal Trainer,
After tearing my ACL, and giving birth to my two sons, I gained a tremendous amount of weight. I gained so much weight, I refused to visit my family out in California for the fear that they would make fun of how much weight I had gained. I knew I did not have the discipline to lose the weight on my own, so I knew that I needed a personal trainer. I am so happy to now say that I have lost 55 pounds!!! My knees do not hurt nearly as bad as before, and I feel like I have so much more zest for life than I did before. I never would have thought I could do it. Thanks for all of your hard work.
Lynn Swanson
Lancaster PA
Every Body's Personal Trainer,
Thanks for helping Daniel prepare for his high school football team. I hear him bragging to his friends all the time how much he can bench press. I can't help but laughing. Your company provides such a great service. Keep up the good work!!!
Joan McElduff
Lancaster PA
Every Body's Personal Trainer,
As an 82 year old senior, I was hesitant about engaging in weight training. I knew how important it was for my bone mineral density and osteoporosis, but I had never done it before. Thanks to you, I now love resistance training and feel so much stronger and more energetic. I thought you were asking too much having me use 15 pound dumbbells, but I can do it! Thanks for working with someone my age.
Ruth Gentry
Lancaster PA
Every Body's Personal Trainer:
I just wanted to thank you for helping my wife get back into shape. After having our boys, she gained a lot of weight, and really lost a lot of confidence. Since working out with Every Body's Personal Trainer, I have noticed a great boost in her self-esteem. Thank you so much for helping my wife Sherry get her confidence back.
All my best,
Dominic Pagliani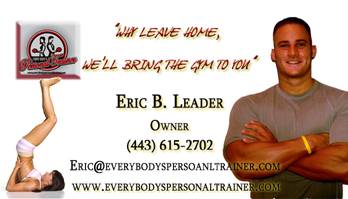 How do you know if our trainers in Lancaster are the right fit?
Itís important to us that you feel there is a good match between you and your trainer. So in order to be certain that you have the perfect fit trainer wise, we encourage you to take advantage of our free consultation. Unlike some of the big chain gyms, we care about your results, and we consider our clients to be our friends. We believe that we are in this together and we take a your goal is our goal approach.
Our trainers will keep the intensity within reason in order to ensure that you progress properly and see and feel the results quickly. We finds that results is often the best motivator for exercise adherence. So our goal is to get you results, and fast!
We have helped many clients in the community reach their goals, and we would love to assist you in achieving yours as well. After all, a happy client makes for a happy trainer.
So if you are ready to get started, then now is the time! Give us a call anytime and we look forward to helping you on your way to a healthier you!
Here are five great reasons to work with a personal trainer in Lancaster:
1.) Safety, and learning how to use correct form while performing exercises. Preventing injury is extremely important, learn how to use correct form and workout safely.

2.) Constant support. Any time you need us, we are just a phone call away. It doesn't matter day or night, we are here to support you in achieving your goals. Call us from the grocery store, from the hotel, it doesn't matter, we are here. Our clients are also our friends, and your goal is our goal. We will do anything we possibly can to see that you reach your goals.

3.) Programs are tailored to the client's specific needs and wants. Everyone has a different goal and starting point. Our fitness professionals will write a program specifically targeting your individual needs. Our programs will assess not only your fitness regimen, but your diet as well. No matter what the fitness level or background, we have the programs to suit your needs.

4.) With an in-home personal trainer, results come a lot quicker. No more missed workouts and ineffective routines. Our trainers will write a fitness and diet program for you, and be there with you to execute it. We'll keep you consistent with your workouts and diet thus yielding great results.

5.) It's fun!!! Our staff will use their creativity to make working out fun, not just a chore. We'll take you outside, to a track, or even use boxing, in order to keep you excited about your program and working out. Let's face it, if it's not fun, you are not going to want to do it, and stick to it. Part of what makes a great trainer is creativity along with effectiveness. We know you'll enjoy your workouts with our trainers.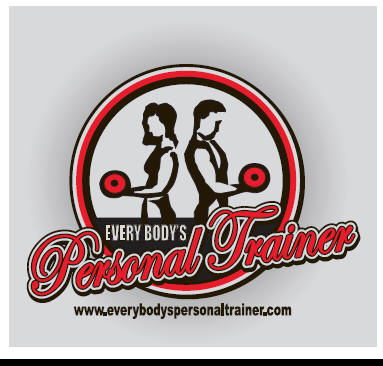 Personal Trainer Lancaster: Do we have to train at home?
Maybe you don't have a ton of room to workout at home, no problem! Lancaster offers plenty of great parks like Lancaster Central Park, Longs Park, and Lancaster Community Park to name a few. Our staff can meet you at the park with all the equipment needed to give you an amazing workout. Are you ready?

Ready to make a change? Are you sick and tired of feeling sick and tired and giving up? Give us a call today at 443-615-2702 and begin your way on the journey to creating a healthier and happier you. Remember, every journey has to begin with one single step. You can achieve your goals and we'll be with you every step of the way to get you there!
Our mission, at Every Body's Personal Trainer, is to provide only the best in personal training and customer service to our clients. At Every Body's Personal Trainer, our clients are also our friends, and we take our relationship with our clients very seriously.
Let's face it, life isn't easy. We all get tired at the end of the day, and sometimes feel lethargic. At Every Body's Personal Trainer, our mission is to not only educate our clients on how to exercise and eat properly, but also to help our clients increase quality of life.
It is my own humble opinion that before you can truly be happy and self-actualize in life, you must first be happy and love yourself. Our personal trainers strive to provide a balanced life that contributes to the individualís long-term physical, intellectual, and social growth. Our training programs encourage individuals from teens through seniors to enhance their levels of strength, endurance, and flexibility, in the most productive, practical, and safest manner possible.
If you are ready to get started, our personal trainers would love to meet you and set up a free, no obligation, consultation. Our trainers want to learn about you, and how we can help you achieve all of your goals. Feel free to contact us any time, and we look forward to assisting you.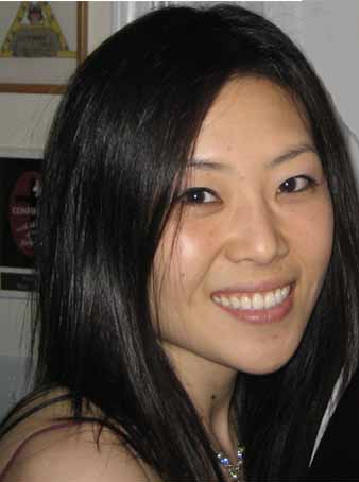 Personal Trainer Haejin
Four Things to Look For in a Lancaster Personal Trainer

Experience. Make sure your trainer has experience working with individuals in a one-on-one situation. This is especially true if you have a specific medical problem or specific condition. Ask how many clients they have and how many years they have been involved with personal training.

Education. Make sure your trainer has an exercise science or other related degree. If they have a certification, make sure it is from a reputable personal training organization. Just because a personal trainer looks great doesnít make that person a knowledgeable trainer.

Location. Will you go to a fitness center to meet your personal trainer? If so, make sure the location of the fitness center is close to your home or work. Nobody wants to spend an hour in the car just to spend an hour at a fitness center. Maybe you want the trainer to come to your house. First, you have to find a trainer that will do that. Secondly, if the trainer comes to your house, will that trainer bring all the necessary exercise equipment?

Cost. Hiring a personal trainer isnít cheap. So, like any other major investment, make sure you do your research. Just because one personal trainer is more expensive than another doesnít make the more expensive trainer better for you. Donít let cost be the only deciding factor when choosing a trainer. However, the extra cost of a personal trainer may be exactly what you need to reach your goals.
Are you ready to make the investment in yourself? A personal trainer can help!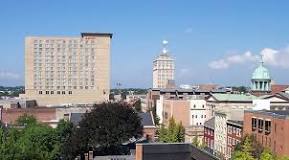 What It's Like To Work With A Personal Trainer In Lancaster
Our company has proudly been serving the Lancaster area for over 10 years! Many of our clients are local men and women, in addition to many local students that are enrolled in local universities such as Franklin and Marshall College and Millersville University. Many of our clients also live in various neighborhoods throughout Lancaster County such as Woods Edge Townhomes and Bel Air Luxury Townhomes to name a few.
With so much to do such as Hershey Park, Dutch Wonderland, and Landis Valley Museum, the area is booming!
If you still have questions in regards to personal training please take a look at these two great websites:

Have one of the areas best personal trainers work with you in the comfort of your own home. Our personal trainers in Lancaster, PA will bring the equipment necessary to give you a great total body workout in the convenience of your home. Give us a call today to get started on your path to achieving your goals.