A Letter From the Owner| In-Home Personal Training| Meet Our

Trainers| Getting Started || Free Consultation| Contact Us

|Owner Eric Leader's Blog Our Mission Pricing Testimonials Homepage
Personal Trainer McLean, Virginia
Are you looking for personal trainers in Mclean? Are you ready to get into the best shape of your life? Had enough of feeling out of shape and tired all the time? Beginning a program with a fitness trainer is the most efficient and reliable way to reach your goals. We all want results, and letís face it, if we are not feeling the perks, then we lose enthusiasm. If you can relate, and if you are looking for personal trainers in McLean, you came to the right place. Our certified trainers in McLean will outline a workout plan specifically tailored to target your wants.
We offer programs for people of all ages and fitness levels. If you have a goal, we can devise the program that will help you to accomplish that goal swiftly and prudently. If you live in the area, then our instructors below would love to meet you for a free consultation to converse about your goals and learn all about you. Our in-home trainers are among the best in Northern VA, and we look forward to assisting you to achieve the results that you aspire.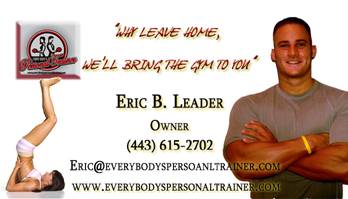 Have one of the area's most celebrated fitness instructorís assist you in the luxury of your own home. What about equipment? Is having the equipment required? What if you donít have any? No equipment, no problem! Our staff will bring the necessary equipment to give you a total body workout in the leisure of your home. Give us a call today to get started on your path to accomplishing your goals with one of our in home personal trainers. Remember, every journey commences with the first step, and by landing on our website page you have taken the first step. Let us help guide you the rest of the way. If you have decided that this is going to be the year that you get your health back, we would love to assist you in achieving your goals. Our fitness pros are very skilled, and very down to earth, and together we know that we can help you change your life. So if you are ready to get started, give us a call today at (443) 615-2702!

Follow Us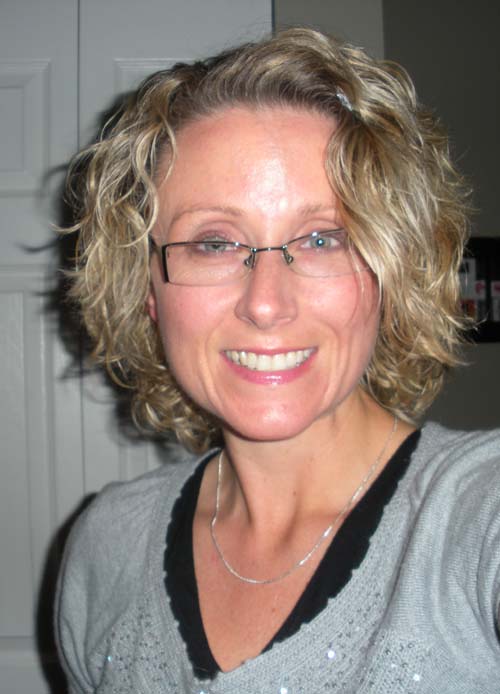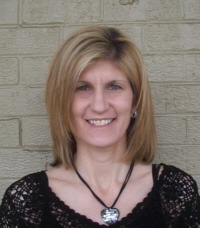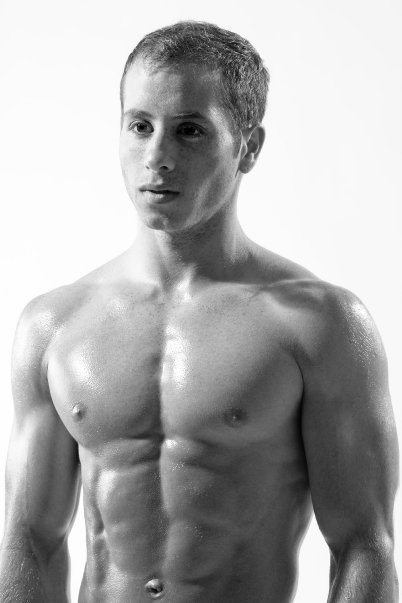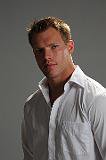 Contact Information
Please do not hesitate to contact us if you have any questions at all.
Telephone:

(443) 615-2702

E-mail
Click Here for a Free Consultation

How Can A Personal Trainer in Mclean Assist You?

So you might be asking yourself why it's beneficial to utilize a trainer? Do you need one? Moreover, how can a trainer benefit you? Well, let's take a look.


Knowledge. The experience and education of a trainer are essential. Our instructors hold the highest degrees and certifications in the industry, and we are very anal about our selection process. When you work with one of our team, you can feel confident they have the most up-to-date current information and knowledge in the field. Our coaches hold degrees/certifications from the American Council on Exercise, National Academy of Sports Medicine, American College of Sports Medicine to name a few.


Accountability. Missing workouts is very detrimental to results. When you work with a certified trainer, your sessions are appointment based thus you have consistency and accountability. If you miss a session, your coach will undoubtedly be there to ask why. Regrettably with gym memberships if you don't show up, they won't call you or be curious as to where you are. There is no accountability or

consistency.


Results. When you work with a professional, they will guarantee that you are using proper form and the most up to date and current techniques and programs to help you obtain your goals in a very expeditious manner. That coupled with all the other reasons included such as accountability, and knowledge, results will come a lot faster.


Safety. We sometimes forget that exercise and fitness can be hazardous and detrimental. If you don't know what you're doing it is very easy to injure yourself. Safety is why it's imperative to hire a professional to make sure that you are using proper form and technique in all exercises to counteract injury and subsequent setbacks. Safety is paramount.


Fun. Working out can be very dull which is one of the reasons why adherence to exercise is so low. Many people tend to do the same routines and use the same type of programs. However, when you work with a professional, they will diversify the routine and keep everything exciting. By doing so, you will look forward to your workouts and continue to progress.


So What Are Clients Saying About Our Personal Trainers in Mclean?

Hey Eric,

I just wanted to drop you a note to let you know how I am doing. Since we began training two months ago, I have lost 12 pounds, and three inches on my waist. I feel so much stronger now, and I no longer feel winded walking up the stairs. Remember when I couldn't even do a push-up???? Thanks for all of your patience and constant support. You are very motivating and inspiring. I can't believe I look forward to working out :)

Barbara D.

Mclean

Eric,

I have been through so much over the last two years. After switching jobs and being down in the dumps, I gained so much weight and lost so much confidence. I was really on a downward spiral. I remember when we first met for our free consult. You had all of this energy, and I thought you were going to kill me. I could not have been more wrong. With each workout, you gradually made the workout tougher, to the point where now I feel like I am in great shape. My self-esteem is so much better now, and I feel great. I consider you not only my trainer but my friend. By the way, I hate lunges.

Robert Gathers

Mclean, VA

Regarding my Personal Training Experience with Eric Leader:

Eric and I have been working together for four months now. We meet for workouts three times a week. As a stay at home mom, I didn't have a lot of flexibility with my schedule and wasn't sure about starting a fitness program. However, I knew I had to change. My cholesterol was measured over 200, and I was considered morbidly obese. I figured I was a lost cause. I tried working out on my own but was too bored. I hate working out!!! So I just thought I'd give Eric a call. Calling Eric was the best decision I ever made. I was nervous when we first met. But Eric is very easy to talk to and makes you feel so relaxed. We started slow, and before I knew it, I was ACTUALLY losing weight. It was slow at first, but after four months I have now lost 22 pounds. I even can see muscles for the first time. I have more energy to play with my kids and I know I owe that all to you Eric. Thanks for all your constant monitoring of me, and my nutrition as well.

Ruth Frederick

Mclean, Va

Hi guys,

As an 82-year-old senior, I was hesitant about engaging in weight training. I knew how important it was for my bone mineral density and osteoporosis, but I had never done it before. Thanks to you, I now love resistance training and feel so much stronger and more energetic. I thought you were asking too much having me use 15-pound dumbells, but I can do it! Thanks for working with someone my age.

Ruth Gentry

Mclean, VA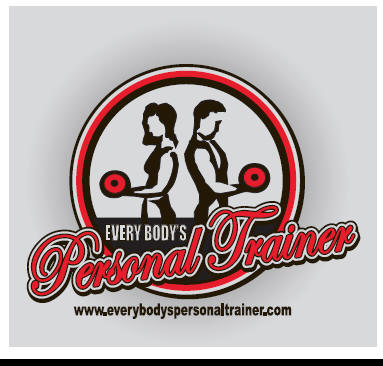 1.
) I
Not Satisfied That A Personal Trainer in Mclean Can Help?
I know, you can do it yourself, you donít need guidance. However, are you in shape? Do you look and feel the way you aspire? I know youíll get there when you have more time, but do you ever get there? Hereís the question, maybe you know all about exercise and fitness. Perhaps you know precisely what to do and how to workout and eat right. However, are you? If you are like most people, I know probably not. So what am I trying to say?
Accountability is important. We all get busy, and most times exercise and fitness gets left on the back burner. We continuously say we will get to it eventually but never do. Meanwhile, we get further and further out of shape. Thatís where the trainer can come in. They will instill that accountability and enable you to have consistency in your workout program. With consistency over time, THATíS how you get results. So next time you catch yourself stating you donít need a trainer, take a gaze at yourself. Are you where you want to be?
When you work with an in-home personal trainer, you must be sure that he or she:
ēHas training background, and not just a general knowledge
ēIs ethical, professional, and timely
ēHas plenty of work expertise to work towards YOUR goals, and not just a blanket one-fits-all goal
ēIs the right fit for what you are trying to fulfill

Do Sessions Have To Be Done In My Home?
Maybe you don't have a ton of room to exercise at home, no problem! Mclean offers an abundance of great parks like Mclean Central Park, Clemyjontri Park, and Linway Terrace Park to name a few. Our staff can meet you at the park with all the equipment needed to give you a fabulous workout. Are you ready? Our mission is to provide only the best in personal training and customer service to our clients. Our clients are also our friends, and we take our involvement with our clients very seriously. Letís face it, life isn't comfortable. We all get exhausted at the end of the day, and sometimes feel lethargic.
Our purpose is to not only educate our clients on how to exercise and eat correctly but also to help our clients increase their quality of life. It is my humble view that before you can indeed be happy and self-actualized in life, you must first be satisfied and love yourself. Our staff strives to provide a balanced experience that contributes to the individualís long-term physical, intellectual, and social growth. Our fitness programs encourage individuals from teens through seniors to heighten their levels of strength, endurance, and flexibility, in the most fruitful, practical, and safest manner possible. If you are ready to get started, our fitness pros would love to meet you and set up a free, no obligation, consultation. Our trainers want to learn about you, and how we can help you achieve all of your goals. Feel free to contact us any time, and we look forward to assisting you.
Not located in Mclean? We also provide personal training in Fairfax, Arlington, Alexandria, Tysons Corner, Vienna, and many other locations throughout Northern Virginia.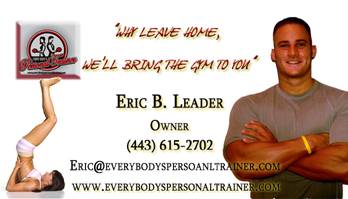 In-home personal training versus gym personal training McLean


You may be contemplating whether in-home personal training in McLean will profit you more than in gym training. What are the advantages of in-home personal training? Moreover, how do those benefits weigh out against in gym training? Let's take a look.
By training at home with your instructor, you save time having to contest traffic at the end of a long day getting to the gym. By doing so, you end up having more time available to be with your family. When you train in the gym, you are limited to the gym space and atmosphere. However, when you are working out at home, you can not only utilize your in-home atmosphere, but you can also use the outdoor space as well. Changing the routine helps to prevent monotony, especially on a beautiful day.

When you train at a gym, you may sometimes find yourself being anxious about what you are wearing, how your hair looks, makeup, you get the idea. However, when you are training at home, you don't have to be concerned about how you look, and you can focus solely on your workout. Have you ever been to the gym and noticed the puddles of sweat on the benches? Have you seen the locker rooms? When you are working out at your home, you don't have to agonize about all of those germs that you hear about all the time at the gym. You can rest assured with the sanitation of your environment.

Sometimes when you are working out at the gym, you find yourself concerned with gym intimidation. You find yourself questioning if others are looking at you and that tends to cause anxiety. By working with a trainer at home, you don't have to worry about gym intimidation and can relax and focus on your workout. Sometimes by working out at home, your family might become interested and join the workout as well. Having family members join in promotes a healthy activity for the family to do together which can have lasting benefits in regards to health and exercise adherence. So as you can see, there are numerous benefits that in-home personal training holds versus in gym personal training.
Check out these vast resources for more info: