A Letter From the Owner| In-Home Personal Training| Meet Our

Trainers| Getting Started || Free Consultation| Contact Us

|Owner Eric Leader's Blog Our Mission Pricing Testimonials Homepage
In Home Personal Training in Mclean
Get Started with an In Home Personal Trainer in Mclean, VA
If you are in the market for potentially hiring a personal trainer in Mclean, then we are so happy that you found us! At Every Body's Personal Trainer, our McLean personal trainers have been servicing the area for over 13 years. We pride ourselves on providing only the best in customer service and the most exceptional fitness instructors in all Northern Virginia. So how can we help you achieve your health and fitness goals?
Are you ready to find your Mclean personal trainer? Well wait no longer, our staff of personal trainers in Mclean can come to you! Our fitness instructors can accommodate your workout in the privacy of your home or even outdoors. In addition, we also offer online or virtual personal training as well. We look forward to helping you achieve your fitness goals.
Have you ever missed workouts and wished there was a more convenient way to make sure that you had more consistency in your fitness regimen? Of course, you have, we all have felt this way from one time to the next. As a result, our company has made it our mission to provide only the best in Mclean personal training and from the comfort of your very own home. Finally, you can train with a professional trainer and in the privacy and convenience of your home. Our coaches will provide all the equipment and bring it to your very own front door.

Experience the luxury and convenience of an in-home personal trainer today. Call us anytime at 443-615-2702 to get started!

Follow Us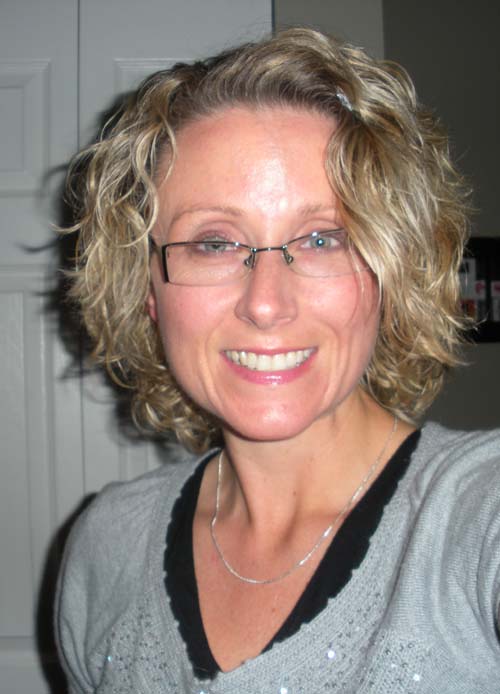 Fitness Trainer Vicki
Virtual and in-home training available-Mclean
Vicki is one of the most highly regarded personal trainers in Mclean and her programs are always new and innovative.
David
Virtual and in home personal training available-Mclean
David brings a mix of cardiovascular training with resistance training to his workout programs. David also has a background in massage therapy.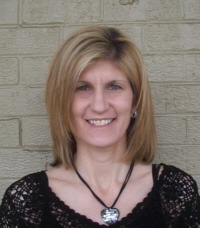 Claudia Booker
In-home and online training available-VA
An amazing Mclean personal trainer and known for her specialty in women's fitness and nutrition.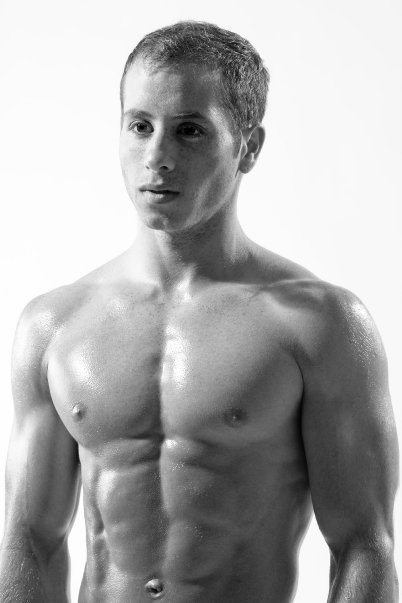 Coach Shawn Hershman
Online and in-home training available
One of Mclean's best in regards to resistance training and bodybuilding.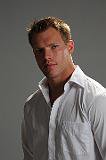 Brandon
Virtual and in home training available-Mclean
Brandon is well versed in all areas of fitness and nutrition.
Contact Information For Our Personal Trainers in Mclean
Please do not hesitate to contact us if you have any questions at all.
Telephone:

(443) 615-2702

E-mail:
Click Here for a Free Consultation
How Can A Personal Trainer Help?
So you might be asking yourself why it's beneficial to utilize a trainer? Do you need one? Moreover, how can a trainer benefit you? Well, let's take a look.


Knowledge is a huge benefit.
The experience and education of a trainer are essential. Our instructors hold the highest degrees and certifications in the industry, and we are very anal about our selection process. When you work with one of our team, you can feel confident they have the most up-to-date current information and knowledge in the field. Our coaches hold degrees/certifications from the American Council on Exercise, National Academy of Sports Medicine, American College of Sports Medicine to name a few.


Accountability is essential.
Missing workouts is very detrimental to results. When you work with a certified trainer, your sessions are appointment based thus you have consistency and accountability. If you miss a session, your coach will undoubtedly be there to ask why. Regrettably with gym memberships if you don't show up, they won't call you or be curious as to where you are. There is no accountability or consistency.


Results are a huge motivator.
When you work with a professional, they will guarantee that you are using proper form and the most up to date and current techniques and programs to help you obtain your goals in a very expeditious manner. That coupled with all the other reasons included such as accountability, and knowledge, results will come a lot faster.


Safety is critical.
We sometimes forget that exercise and fitness can be hazardous and detrimental. If you don't know what you're doing it is very easy to injure yourself. Safety is why it's imperative to hire a professional to make sure that you are using proper form and technique in all exercises to counteract injury and subsequent setbacks. Safety is paramount.


Fun is guaranteed.
Working out can be very dull which is one of the reasons why adherence to exercise is so low. Many people tend to do the same routines and use the same type of programs. However, when you work with a professional, they will diversify the routine and keep everything exciting. By doing so, you will look forward to your workouts and continue to progress.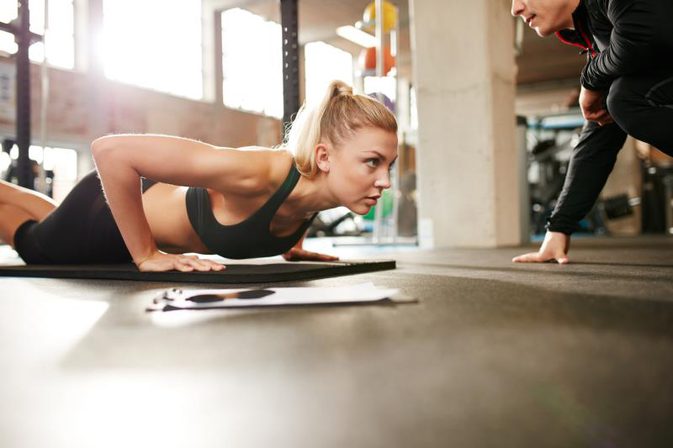 Our Coaches Specialize In The Following:
Body fat Reduction and weight reduction
Muscle composition and toning of various muscular groups
Anabolism or hypertrophy and strength
Aerobic conditioning and fitness

Balance & Flexibility of Motion Training
Body Fat Analysis and programming
Diet and nutritional guidance
Comprehensive Senior Fitness
Sport specific programming
What Are Clients Saying?
As I've gotten older, I have lost my way and exercise as well as my diet has been compromised. Not happy with how I feel or look I finally realized that I needed somebody to help me with my exercise and nutrition regimen. I found your company through a Google web search and reading through your testimonials I felt that your service was an excellent fit for me and what I was trying to accomplish. After working with your company for three months, I feel so much better and so much fitter.

Lisa Gaime
Mclean, VA

My company started a competition that is a weight loss competition, and I needed some extra firepower, so I decided to hire a personal trainer. My trainer pushes me very hard, and I enjoy the workouts. Feeling and seeing the difference has motivated me to work even harder, and now the compliments have been very enjoyable. Thank you for all of your guidance and for pushing me to achieve my goals.

Mike Ray
Mclean, Va

I just got home from college and began lifting weights in preparation for next year's athletic season. My coach gave me the plan to follow, but I knew I needed somebody to help me implement the program. I found your company online, and the owner assigned me a coach much along the parameters that I have been searching. The owner, Eric, checks in on me from time to time and he has been a great help. This company is very down to earth and customer-friendly.

Ted Reed
Mclean, Va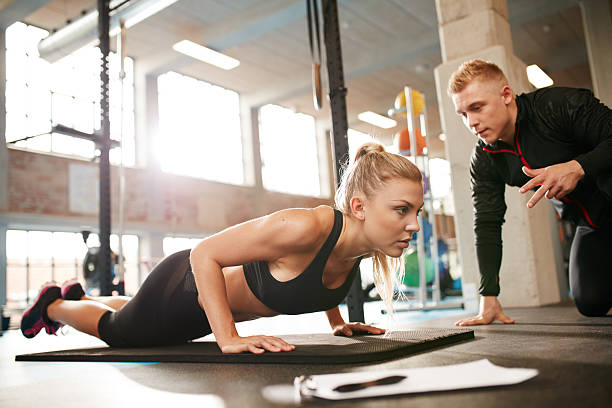 Do Sessions Have To Be Done In My Home?
Maybe you don't have a ton of room to exercise at home, no problem! Mclean offers an abundance of great parks like Mclean Central Park, Clemyjontri Park, and Linway Terrace Park to name a few.
Not located in Mclean? We also provide personal training in Fairfax, Arlington, Alexandria, Tysons Corner, Vienna, and many other locations throughout Northern Virginia.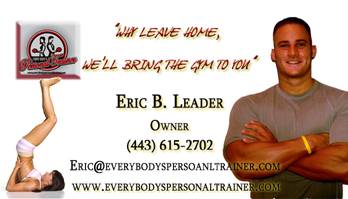 In-home personal training versus gym personal training


You may be contemplating whether in-home personal training in McLean will profit you more than in gym training. What are the advantages of in-home personal training? Moreover, how do those benefits weigh out against in gym training? Let's take a look.
By training at home with your instructor, you save time having to contest traffic at the end of a long day getting to the gym. By doing so, you end up having more time available to be with your family. When you train in the gym, you are limited to the gym space and atmosphere. However, when you are working out at home, you can not only utilize your in-home atmosphere, but you can also use the outdoor space as well. Changing the routine helps to prevent monotony, especially on a beautiful day.

When you train at a gym, you may sometimes find yourself being anxious about what you are wearing, how your hair looks, makeup, you get the idea. However, when you are training at home, you don't have to be concerned about how you look, and you can focus solely on your workout. Have you ever been to the gym and noticed the puddles of sweat on the benches? Have you seen the locker rooms? When you are working out at your home, you don't have to agonize about all of those germs that you hear about all the time at the gym. You can rest assured with the sanitation of your environment.

Sometimes when you are working out at the gym, you find yourself concerned with gym intimidation. You find yourself questioning if others are looking at you and that tends to cause anxiety. By working with a trainer at home, you don't have to worry about gym intimidation and can relax and focus on your workout. Sometimes by working out at home, your family might become interested and join the workout as well. Having family members join in promotes a healthy activity for the family to do together which can have lasting benefits in regards to health and exercise adherence. So as you can see, there are numerous benefits that in-home personal training holds versus in gym personal training.
Frequently Asked Questions
Where does the workout take place?
Answer
. Our personal trainers in McLean can meet you at your home, local park, office, or even your gym if they allow for outside instructors. Basically, we can bring the gym to you no matter where you are located.
Do I get to meet the coach beforehand?
Answer.
Absolutely. We always start off each program with a free consultation with a coach whom we feel is the perfect fit for your goal set. However, we allow for as many consultations as necessary until we find you the proper coach to fit what you were looking to accomplish.
Can I get an instructor to work with me early in the morning?
Answer.
Our coaches work all hours of the day and weekend. Our coaches can meet you early in the morning and late in the evening. Our service is a service of convenience and we look to accommodate our clients in any way possible.
How do we contact you to get started?
Answer
. You can contact us anytime at 443-615-2702 to get started with your free consultation. Call us anytime we look forward to speaking with you.
Do you offer online personal training?
Answer. Of course. Our personal trainers in Mclean can assist you online via skype or facetime. Due to COVID-19 this is a great way to begin a program and to get started during these uncertain times.
Do you offer nutritional counseling?
Answer. The proper diet is vital to your success and as a result, our coaches do offer nutritional counseling and guidance. Our coaches will start you off with a dietary recall and assess your caloric intake, and macronutrient intake according to your goals.
Can I workout with friends of mine?
Answer. Absolutely. Many clients elect to train with friends or significant others and that is perfectly okay.
Check out these vast resources for more info:
Mclean, VA Nearby Locations:
Other Locations Include:
Just Some Of Our Maryland Service Locations Include:
Columbia
Every Body's Personal Trainer
Phone Number: (443) 615-2702
Email: eric@everybodyspersonaltrainer.com
Hours:
Monday 5AM–9PM
Tuesday 5AM–9PM
Wednesday 5AM–9PM
Thursday 5AM–9PM
Friday 5AM–9PM
Saturday 9AM–9PM
Sunday Closed