A Letter From the Owner| In-Home Personal Training| Meet Our Personal Trainers| Getting Started ||Free Consultation with a trainer | Contact Us
|Personal Trainer/Owner Eric Leader's Blog Our Mission Pricing Testimonials
Looking For Personal Trainers in Bethesda?
Are you looking for personal trainers in Bethesda? Well, you came to the right place, at Every body's personal trainer we have the best certified personal trainers in Bethesda, Maryland. However, we know that you may have questions about what we do. So how can we help you?
Rather than going to the gym to workout or to meet with your instructor, our in home personal trainers in Bethesda will bring the gym to you! It doesn't matter if you are a novice, a senior, or a seasoned athlete, our staff can design a specific, tailored program for all goals and ages. We feel that you will enjoy the convenience of working out at home, where you will be able to focus and enjoy your workouts in the privacy of your very own setting.

Nonetheless we want to prove that we are worthy of your investment. We always offer a free, no obligation consultation with one of our staff. We want you to have all of your questions answered that way you feel comfortable moving forward with your health and fitness goals. If you are ready, we would love to set you up for a free consultation today. Call us anytime at 443-615-2702 to get started. We look forward to working with our friends and residents in the Bethesda area.
Follow Us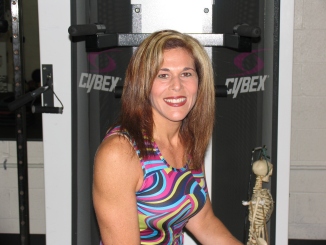 ***Check out Personal Trainer Amy's amazing physique transformation***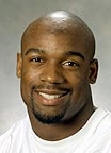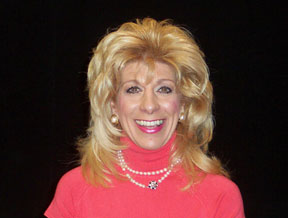 Contact Information
Please do not hesitate to contact us if you have any questions at all.
Telephone:

(443) 615-2702

E-mail: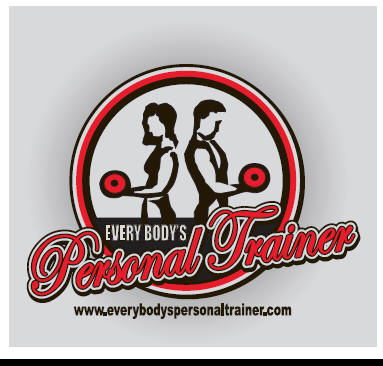 So what do our clients have to say about our trainers in Bethesda?
As a business executive, I don't have a lot of time to workout. My schedule is always in flux, and my free time is extremely scarce unfortunately. Nonetheless, I knew I needed to somehow find a way to get my workouts in. My stress levels have always been extremely high, and I knew that with my blood pressure and weight, I was a ticking time bomb. Your in-home personal training service has been extremely valuable to me. You have met the demands of my schedule, which is an extremely tough task. For the first time in my life, I am working out on a consistent basis, and I am noticing the results. Thank you for getting me back into shape. I am so much more efficient at work, and my energy levels have really improved. I look forward to purchasing more sessions and continuing with my progress. I never knew I could get such great workouts at home.
Michael J. Rawlings
Bethesda, MD
As an out of shape mother of four, I haven't had the time, or energy level, to stick with an exercise program. Sometimes I feel as if there is not enough time in the day. For the longest time, I have wanted to try to get back into shape. As a birthday gift from my husband, who is also a client, I received one of your personal training packages. I was apprehensive at first, but boy am I happy that he invested in your services. It has been two months now, and I have lost 25 pounds!!! My overall muscular strength has improved dramatically, and for the first time since college, I can see muscle definition. I can't wait until summer...Thanks for all the help and I wish you all the best.
Sincerely,
April Flanagan
Bethesda, Maryland
Every Body's Personal Trainer,
Every Body's Personal Trainer is the best!!! I am 15 years old and I made my high school soccer team. With the help of my personal trainer, I improved my speed and my agility. I was never very fast, but I am now one of the fastest girls on the team. Thanks guys!!!
Lindsay Dwyer
Bethesda, Maryland
Every Body's Personal Trainer,
After tearing my ACL, and giving birth to my two sons, I gained a tremendous amount of weight. I gained so much weight, I refused to visit my family out in California for the fear that they would make fun of how much weight I had gained. I knew I did not have the discipline to lose the weight on my own, so I knew that I needed a personal trainer. I am so happy to now say that I have lost 55 pounds!!! My knees do not hurt nearly as bad as before, and I feel like I have so much more zest for life than I did before. I never would have thought I could do it. Thanks for all of your hard work.

Steve W. Bethesda, Maryland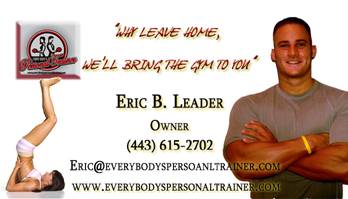 Welcome to personal training in Bethesda
Our clients needs are ever changing but Every Body's Personal Trainer takes great pride in making sure the program we design will get that client the goals and physical fitness level they desire. In order to make such a promise, it's very important to hire only the best personal trainers.
Our trainers must meet certain educational and performance requirements before they can work with our company. This is very important so that our clients can be confident in the competency and education of their trainer whom they are trusting.
We are very critical about the trainers we hire to work with our company. As the owner, as well as trainer himself, Eric Leader has hand-picked only the best to work with our clients. Our company's instructors must have all the characteristics we seek in our trainers –high end certifications and or collegiate degree, and professionalism are at the top on the requirement list. As a client, you can be confident you are working with the best of the best.
Our personal trainers and nutritionists, at Every Body's Personal Trainer, are available for in home personal training and nutrition counseling in all of Bethesda. No more excuses, if you are ready to make a change, let us help you get there. We know it's not easy, but our fitness pros understand, and will help you in any way possible to reach your goals. Give us a call today to get started on your path to achieving your goals!
Can personal training in Bethesda be done outside the home?
Maybe you don't have a ton of room to workout at home, no problem! Bethesda offers plenty of great parks like Battery Lane Park, Fleming Local Park, and Maplewood Alta Vista Park to name a few. Our trainers can meet you at the park with all the equipment needed to give you an amazing workout. Are you ready?
Need More Reasons Why A Home Personal Trainer In Bethesda Works?
In fitness it is important to know how to achieve the goals you have in mind. More importantly it is important to have goals to achieve for your fitness level. When you find yourself having a hard time achieving your goals, or even setting goals, it may be time to hire a personal trainer. Personal trainers are valuable assets in the world of physical fitness. They have the training to get you to your fitness goals and beyond. Here are five reasons that you indicate that you NEED to hire a personal trainer.
1. Accountability
When anyone undertakes a life altering path like one to physical fitness it can be difficult at first. The hardest part in the beginning is staying accountable. Knowing that you have someone who is going to keep you honest with yourself is very important. Personal trainers are like the personal accountability police. They know when you aren't pushing yourself and they also have the ability to tell you when you are cheating yourself.
A. Workouts
Accountability with workouts comes in two packages. The first is the frequency in which you are working out. The second is the way that you work out. Having someone who questions you as to why you didn't come to the gym on a certain day is a great motivator to get off of the couch an head to the gym. Someone who tells you that you aren't pushing yourself is also a great accountability measure. It is very easy at the gym to set the treadmill, or bicycle to the lowest setting and coast through your "workout" any personal trainer worth their salt won't let you do this.
2. Plateau
Many people reach a plateau stage in their fitness routine. This is when you go into auto pilot when you get into the gym and you seem to go through the motions. The auto pilot process ultimately results in a plateau because it is impossible to give it your all when you aren't mentally present for your workouts. Personal trainers prevent this from happening by keeping you engaged and by switching up your workouts.
One of the popular ways to keep your muscles growing is by confusing them. Muscle confusion is achieved by not going through the motions of the same boring workout each time you step into the fitness zone. Personal trainers know this. This is one of the primary reasons that a personal trainer will vary your workouts and help break you out of your plateau.
3. Ideal training for goals
Most people when they think about hiring a personal trainer think that because they are not training for a specific event that they do not need a trainer. While it is true that a personal trainer is ideal for those who may be training to run a marathon or compete in a triathlon: personal trainers can help you achieve a variety of goals.
If your goal is to trim the fat personal trainers can help you with this. They have the knowledge and training to make you do things that you never thought possible. A personal trainer should be able to get your muscles to burn fat much faster than you can on your own. Even if your only goal is to stay healthy a personal trainer is a valuable asset that you should keep in your fitness arsenal. After all an ounce of prevention is worth a pound of cure.
4. Injury
It is vital to hire a trainer if you are combating any old injuries, or new injuries for that matter. Injury is a prime reason to hire a personal trainer because they can assist you in not only strengthening the injured musculature but they can also ensure that you do not make the injury worse. If you have an injury and do not have experience in working out with that injury you shouldn't go into the gym without a personal trainer by your side, or you may find that you injure yourself beyond the point of repair.
5. Boredom with current workouts
The final way a personal trainer is going to help you is if you are experiencing boredom with your current workouts. If you dread going to the gym or working out a personal trainer is what you need. Personal trainers have the knowledge of a ton of different training methods. Introducing a new lifting regimen, circuit training or maybe even some TABATA training is the perfect way to avoid the boredom at the gym.
If you are motivated enough to work out on your own, but suffer from the ever present workout boredom then scheduling with a trainer 2-3 times a month may be the perfect prescription for you to be able to continue to produce results without the extreme boredom that can come from working out with the same workouts over and over and over again.
No matter what your goals are a good personal trainer is going to be able to help you achieve them faster. Hiring a personal trainer will be the smartest decision you make with regard to your fitness routine.
WHY PERSONAL TRAINING IN BETHESDA AT HOME IS THE PERFECT SOLUTION FOR YOU

Do you feel too lazy to visit the gym?

Is time a problem for you or do you simply not feel motivated enough to stick to a gym schedule?
If you answered a 'YES' to these questions, then personal training at home is definitely for you.

Personal training, at the comforts of your home has several advantages. First and foremost, this is the trusted way to achieve your fitness goals, since your training will have focused attention from your trainer. This training at home is suitable for people who have tight schedules, do not have time to go to the gym or simply because they do not feel motivated enough to visit the gym.

Today several people prefer to achieve their fitness goals, with the help of a personal trainer, from home.

PERSONAL TRAINING AT HOME – SOME REASONS WHY IT CAN BE GOOD FOR YOU

Perfect Customized Workouts For You–

As your personal trainer is beside you and demonstrates the posture or movement and the correct technique, the chances of working out wrongly are reduced. Thus, as exercises are done perfectly, the chances of achieving desired results increase two-fold. The risks of injuries are also reduced.

Complete Privacy and Total Comfort –

It is often intimidating to workout at the gym, especially for women, who are often embarrassed for their imperfect body. Several people skip their gym routines or drop out too soon, just because they feel too conscious. In case of personal training at home, there is total seclusion and comfort. You can exercise comfortably without worrying about prying eyes, uncomfortable temperature or even loud music.

Save Time –

As you have your personal trainer at home, you do not have to rush through your job and home responsibilities. No additional time spent on packing your gym gear, clothing, traveling or even worrying about finding a parking spot near your gymnasium. Your personal trainer will arrive at the scheduled time, your workout gets done on time and there is no time waste on transit.

Get Personal Attention –

This is one of the primary reasons why people opt for personal training at home. One-to-one attention from a personal trainer with complete focus on problematic areas of your body, helps in achieving your fitness goals in a focused way. A special fitness program or routine is designed especially for your requirements and body structure or type. Your progress is monitored, limitations are tracked and exercises are tweaked as per your body and requirements. So much personal focus and attention is not possible in the gym, where the trainer might have to attend more people.

Enjoy Personal Coaching –

During the course of your training, your personal trainer will often guide you on fitness essentials, provide you nutritional tips, teach you ways to reduce the risks of injury and educate you about fitness. You have the opportunity to interact with your trainer as and when you need. If you face problems, soreness or strains during training, the problem is quickly addressed. Your exercises might also be tweaked as per your requirements. You might not have this kind of privilege when you are in a gym.

Set Realistic Goals –

Your personal trainer will help in setting realistic goals – this can be related to muscle gain, weight loss, tummy toning or strength building. Your personal trainer will not just help, in setting the goals, but will also offer full support in achieving the goals. Your diet is also taken care of as per your progress.

Try out personal training at home and you will soon feel a difference in how your workout.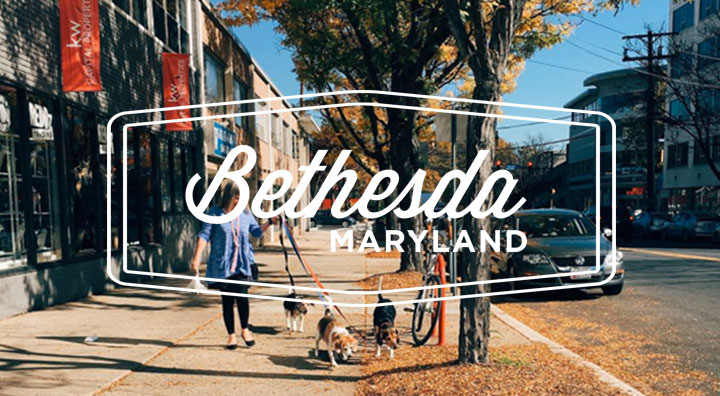 I know you need more convincing right? Well...

Goal Achievement

A personal trainer helps you define your fitness goals. She takes into account your current fitness level and discusses what you want to achieve through your workouts. While you may have some idea of the goals you want to set, a professional is able to help you break them down into smaller goals that are specific and realistic. The personal trainer also helps assess your progress toward those goals.

Personalized Workout

Personal trainers create a specific workout plan just for you based on what you want to achieve. The personalized plan typically gives you better results than a general workout plan. Because he knows your physical condition and medical background, he is able to make accommodations to the program to fit your needs.

Instruction

A professional trainer teaches you the proper way to perform each exercise movement in your routine. She often demonstrates the movement and watches you perform it so she can correct any issues with your posture or technique. Learning how to perform exercises properly reduces your risk of injury. You also will be able to do the exercises on your own at home or at the gym after getting professional fitness instruction.

Motivation

Motivation is often difficult to maintain when you exercise on your own. Regular sessions with a personal trainer enhance your motivation to continue with a workout regimen. Even if you don't use a personal trainer for every session, knowing that you'll meet with your trainer soon will motivate you during workouts. You also get the satisfaction of showing your trainer the improvement you've made as your exercise program proceeds.

Accountability

Another common problem is lack of commitment to a regular exercise program. When you exercise on your own, it is easier to skip a session here and there or fall off the wagon completely since there's no one to hold you accountable for you actions. When you work with a trainer, he keeps you accountable, making it more likely that you'll stick with your training program.

Variety

An experienced trainer teaches you a variety of exercise methods, which can keep you from getting bored. Also, if a specific exercise does not work for you, the trainer can change it to one that suits you better and provides the same physical benefits. Trainers also help you to make adjustments as your fitness level improves to ensure continued progress.

Efficiency

A professional personal trainer is able to make the most of your workout time, which increases the efficiency of your exercise program. This is especially beneficial when you have a limited amount of time to exercise. For example, if you have to cut your 1-hour training session short one day, your trainer can complete a routine with you that burns the same number of calories and provides the same physical benefits in half the time.
Personal Training In Bethesda
Bethesda has something for everyone! From malls to parks, to memorials, there is truly something for everyone in Bethesda, MD.

In the City of Bethesda, there are many great parks which are excellent for outdoor fun. Cabin John Regional Park is a very popular destination for our clients. Cabin John Regional Park offers activities for every sports fan and is located just minutes north of Washington. The park includes numerous athletic fields, tennis, and even ice skating in the summer at it's own Cabin John Ice Rink.

Looking for shopping? Try Bethesda Row, the perfect location for clients to get in cardio during those dreary winter months. From food, spas, to great shops, you can find it all in Bethesda Row.

Also located in Bethesda is the Walter Reed Medical Center. The Walter Reed National Military Medical Center is one of the country's biggest and most renowned military medical centers. The center represents the pinnacle in military medicine.
Not located in Bethesda? We also provide personal trainers in Germantown, Silver Spring , Rockville , Gaithersburg, Potomac, Olney and many other locations throughout Montgomery County.
Check out these great resources for more info:
Follow Us