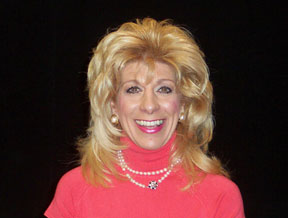 Brenda Von Rautenkrantz
Virtual and in home training available
Contact Information For Our Personal Trainers in Bethesda
Please do not hesitate to contact us if you have any questions at all.
Telephone:

(

443)

615-2702

E-mail: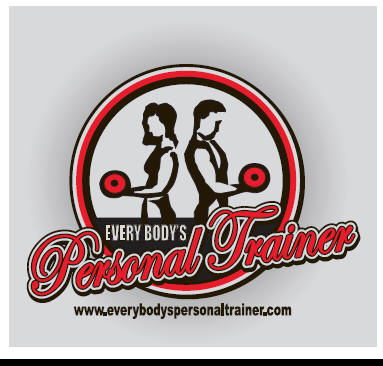 About Us
Finding the time to exercise can be difficult and exercise in itself can be very tedious and monotonous. These are just a few of the reasons why Every Body's Personal Trainer was created in the year 2007. We wanted to create a company that could make working out more convenient and more fun.

So what exactly is it that our company does to help our clients? Being as though time tends to be the number one reason not to be able to adhere to a fitness program, we take that issue out of the equation. With Every Body's Personal Trainer, our in-home personal trainers bring the gym to you! So no more having to battle the traffic or driving to the gym at the end of a long day. You can enjoy the luxury and liberty of having a certified trainer work with you in the solitude of your very own home.

Commercial gyms can be very intimidating and as a result, can cause many not to attend and miss workouts. Having a professional assist you in your home allows you to enjoy a more private and laid-back exercise experience. No more gym intimidation or anxiety, you can finally execute your workouts and concentrate solely on the exercise.

Our coaches love what they do and would relish the opportunity to help you achieve your goals. If you are ready to get started, we would love to schedule you for a free evaluation and consultation with one of our fitness professionals. You can call us anytime at 443-615-2702 to get started on your path to a healthier and fitter you. Call today to schedule your free consultation.
How Can A Personal Trainer Help You Achieve Your Goals?
There are so many options out there that promise to help you get into shape so how can you identify whether or not hiring a personal trainer is the right decision? What are some of the incentives for hiring a professional?
Serving clients for over 15 years, one of the major obstacles to getting in shape cited has always been accountability. Many clients within our company feel that accountability is one of the primary reasons you can benefit by working with a professional. Truth be told many of us have commercial gym memberships however do you find that you don't get there? Most likely the answer to that question is a resounding yes. When you work with a certified coach, your workouts will be appointment based therefore you will have accountability. We all know that if you don't get to the gym, they are not going to call you and ask you why you aren't there, so of course gyms do not deliver accountability.
C
onsistency and accountability are essential to results.
Have you ever been injured while working out? Have you ever gone to the gym and wondered what you were supposed to do with all of those machines? If this sounds like you then the chances are you would benefit from hiring a professional instructor. A coach will teach you the proper form and technique for each exercise which will not only target the muscles being worked more efficiently but will prevent you from injuring yourself.

Have you ever been curious about how to structure a diet? Our coaches can assist you in creating a diet that is both realistic and efficient in helping you reach your goals. Nutritional assessments and prescription are one of our many skills here at Every Body's Personal Trainer. All of our clients get a personally tailored nutritional plan in conjunction with their fitness program.
Are you bored with your current exercise routine? Most of us are. By hiring a trainer, they will introduce new exercises and help the spice up your fitness regimen. Changing your routine will not only yield more results and better results but will prevent you from becoming bored while exercising. All of our coaches here within our company have obtained certifications and degrees from the highest agencies in the fitness industry. When you work with our company, you work with the best of the best. Our coaches hold esteemed certifications from the American Council on Exercise, National Academy of Sports Medicine, American College of Sports Medicine and many other highly respected organizations.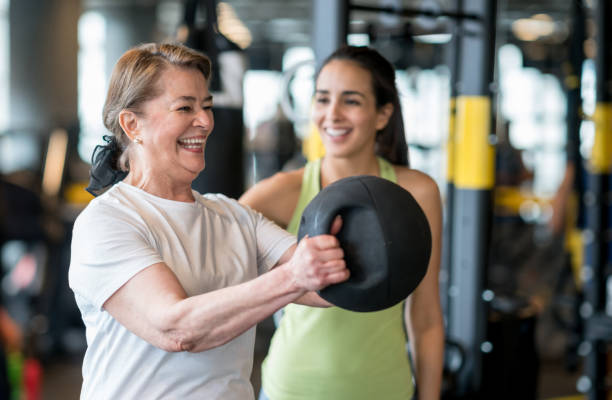 So what do our clients say?
My husband and I were looking for a personal trainer for our son to help him achieve his goals during his high school football season. We found your company by doing a Google search and after reading the reviews thought that it would be an excellent fit for our son. I am happy to say that I have nothing but great things to say as far as how professional and down-to-earth your staff are in regards to working with the younger demographic. My son loves to work with his coach, and we look forward to continuing his training sessions. Thank you so much.

Louise Lee
Bethesda, MD

Our company has utilized your fitness instructors for three months to assist our employees in maintaining and keeping good health habits. After initiating this program, we did find that our staff has become more productive and efficient and healthier. We look forward to working with your company in the future as we feel it has helped the efficiency of our company members.

Tony Lorano
Bethesda, MD

I received exercise training sessions as a present for my 40th birthday. I had never worked with a professional coach before though I was willing to give it a shot. My coach is so knowledgeable and knows so much in regards to nutrition, aerobic conditioning, supplementation for performance, and so much more. He has been a wealth of knowledge and is helping me to achieve my fitness goals.

Janene Morino
Bethesda, MD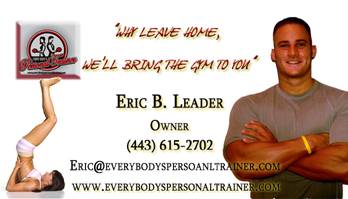 Frequently Asked Questions


Question. Are your coaches certified
Answer. Absolutely. Our staff is hand-picked by our owner Eric leader, who is also a personal trainer. We are very anal about our coaches and their background and certifications.

Question. Do you offer diet plans?
Answer. We sure do. We have a staff dietitian on hand who can implement nutritional programs for all populations.

Question. Do you work with teenagers?
Answer. Of course. We have worked with hundreds of teenagers over the course of our years in business, and we would love to share our testimonials with you.

Question. Do your coaches offer plans for both with and without them being present?
Answer. Of course. It is imperative to not only adhere to your workout program with your trainer, but it's crucial to adhere to your plan without as well. Our coaches will prescribe a program for both with and without them and keep you accountable to both.

Question. Do you offer boot camps?
Answer. Of course. We offer boot camps throughout Maryland, Virginia, and Pennsylvania.
Our fitness trainers are industry leaders in:
Exercise prescription and implementation

Body fat reduction and weight loss

Strength gain and hypertrophy

Senior fitness and overall quality of life

Anthropometric measurements including body fat

Strength and conditioning

Sports specific exercise programming

Teenage exercise and fitness
What It's Like to Personal Train in Bethesda
Bethesda has something for everyone! From malls to parks, to memorials, there is truly something for everyone in Bethesda, MD.

In the City of Bethesda, there are many great parks which are excellent for outdoor fun. Cabin John Regional Park is a very popular destination for our clients. Cabin John Regional Park offers activities for every sports fan and is located just minutes north of Washington. The park includes numerous athletic fields, tennis, and even ice skating in the summer at it's own Cabin John Ice Rink.

Looking for shopping? Try Bethesda Row, the perfect location for clients to get in cardio during those dreary winter months. From food, spas, to great shops, you can find it all in Bethesda Row.

Also located in Bethesda is the Walter Reed Medical Center. The center represents the pinnacle in military medicine.
Not located in Bethesda? We also provide personal trainers in Germantown, Silver Spring , Rockville , Gaithersburg, Potomac, Olney and many other locations throughout Montgomery County.
Check out these great resources for more info:
Benefits of In-Home Personal Training
There could be dozens of reasons to hire a personal trainer in Bethesda. Maybe youíre looking to improve your training regimen, or youíre just starting and donít know what to do. Or perhaps you want to build better habits and improve your nutrition.
Or, maybe you want someone to motivate you, push you to do better, and keep you accountable.
Whatever your specific case might be, thereís probably one nagging issue on your mind:
Do I have to visit a gym to reap these benefits? Isnít there a better way?
There is - in-home personal training in Bethesda offers that better way. It offers the convenience of training at home and the results you would get at the gym, neatly packed into one.
Letís go over five stellar benefits of in-home personal training and why it can be better than gym training.
1. It Offers Multiple Ways to Train Effectively and Keeps Things Fun in The Comfort of Your Own Home
No matter what your fitness goals are and how you prefer to train, an in-home personal trainer can design a program that suits your every need.
Whether you have a home gym that you would like to make good use of, or only have a pair of dumbbells, there are many ways to have fun and productive workouts.
Plus, in-home personal training offers extra benefits because you donít have to battle for equipment or exercise space. This allows you to focus better and get in the zone more quickly.
2. Bethesda Personal Trainers Can Help You Rehab from An Old Injury or Ache
Dealing with injuries and aches can be quite daunting and often disheartening. The last thing most people in such a situation think about is hitting the gym regularly. For one, itís challenging to be in such an environment without feeling sorry for yourself. And two, most gyms donít offer a lot of rehab space.
This is where in-home personal training takes the cake. You can have a professional come at your home and help you deal with an old injury or ache in private. You donít have to worry about anything or feel bad because you canít train as productively. Plus, you can design your environment to your liking and make it much more comfortable for rehab activities.
That way, youíll look forward to your sessions and heal any injuries you might have much quicker.
3. Using A Personal Trainer in Bethesda Can Help with Other Aspects, Besides Training
One of the most significant benefits of in-home personal training is the fact that it is more personal and more focused. There arenít dozens of people around to distract either of you, and you can more easily form a connection with your trainer.
In as little as a few sessions, not only will your training be in check, but your trainer can also begin helping you with other essential aspects of fitness - functional mobility, proper recovery, and healthy eating.
Each of these is critical for your long-term success, but these things are often overlooked in a gym setting because of distractions and a noisy environment.
4. A Coach Can Offer Support
Itís been established for a long time that physical fitness plays a vital role in mental health. Dozens of studies have suggested that people who exercise regularly are happier, more optimistic, and suffer from depression much less often.
The great thing about in-home personal training is that our down to earth personal trainers in Bethesda work as an unofficial therapist. As you begin working together, youíll likely share a bit about yourself - how things are going, how work is, and whatís happening in your life. Those are normal things.
That alone can be a huge mental benefit, especially if you need a shoulder to lean on.
5. In-home Personal Training Offers Greater Location Flexibility
Perhaps one of the greatest benefits of in-home personal training is the flexibility of the location it offers. Rather than constrain yourself to a specific area (in most cases, a gym), thatís often not very convenient, you can arrange to meet with your coach at a place that is more convenient to you.
If the weather permits, you can have an excellent workout at the park or track. You can also have your trainer come to a different address if need be.
This is a huge plus because you can try multiple types of training and find what you like best. Most of all, working out at the park or on the track is a great way to enjoy beautiful weather and soak up some vitamin D.
BethesdaNearby Locations:

Columbia
Other Locations Include:
Every Body's Personal Trainer
Phone Number: (443) 615-2702
Email:
eric@everybodyspersonaltrainer.com
Hours:
Monday 5AMĖ9PM
Tuesday 5AMĖ9PM
Wednesday 5AMĖ9PM
Thursday 5AMĖ9PM
Friday 5AMĖ9PM
Saturday 9AMĖ9PM
Sunday Closed
Follow Us