Looking For Personal Trainers in Towson, MD?
Would you like to get back into shape? Are you feeling overwhelmed how to do so? Working with an in-home personal trainer is the most effective and safe way to reach your goals. Our amazing staff of personal trainers in Towson will tailor a program to your individual needs. We offer fitness programs for people of all ages and fitness levels, specifically tailored for each individual. If you have a goal, our personal trainers in Towson can design the program that will help you to achieve that goal quickly and in a safe, efficient, manner.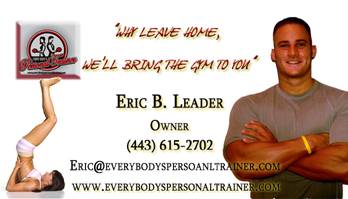 At Every Body's Personal Trainer, we serve various locations throughout Baltimore County. If you live in the area, you need not look any further for your in-home personal trainer. Our staff in Towson are among the best in Maryland, and we look forward to serving our clients.
Have one of our instructors work with you in the comfort of your own home. We will bring the equipment necessary to give you a great total body workout in the convenience of your home. Give us a call today to get started on your path to achieving your goals with one of our in home personal trainers in Towson.

Follow Us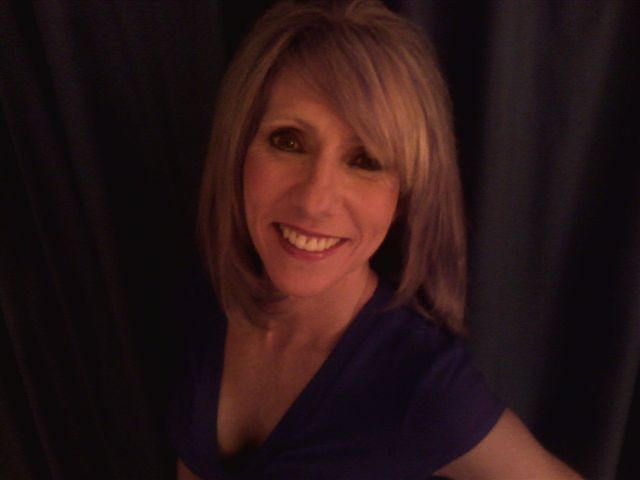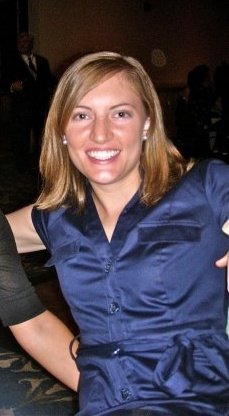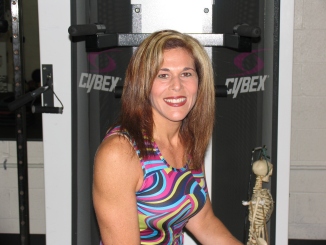 ***Check out Personal Trainer Amy's amazing physique transformation***
<![if !vml]>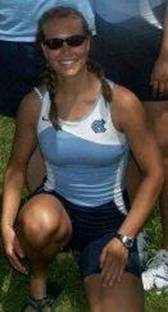 <![endif]>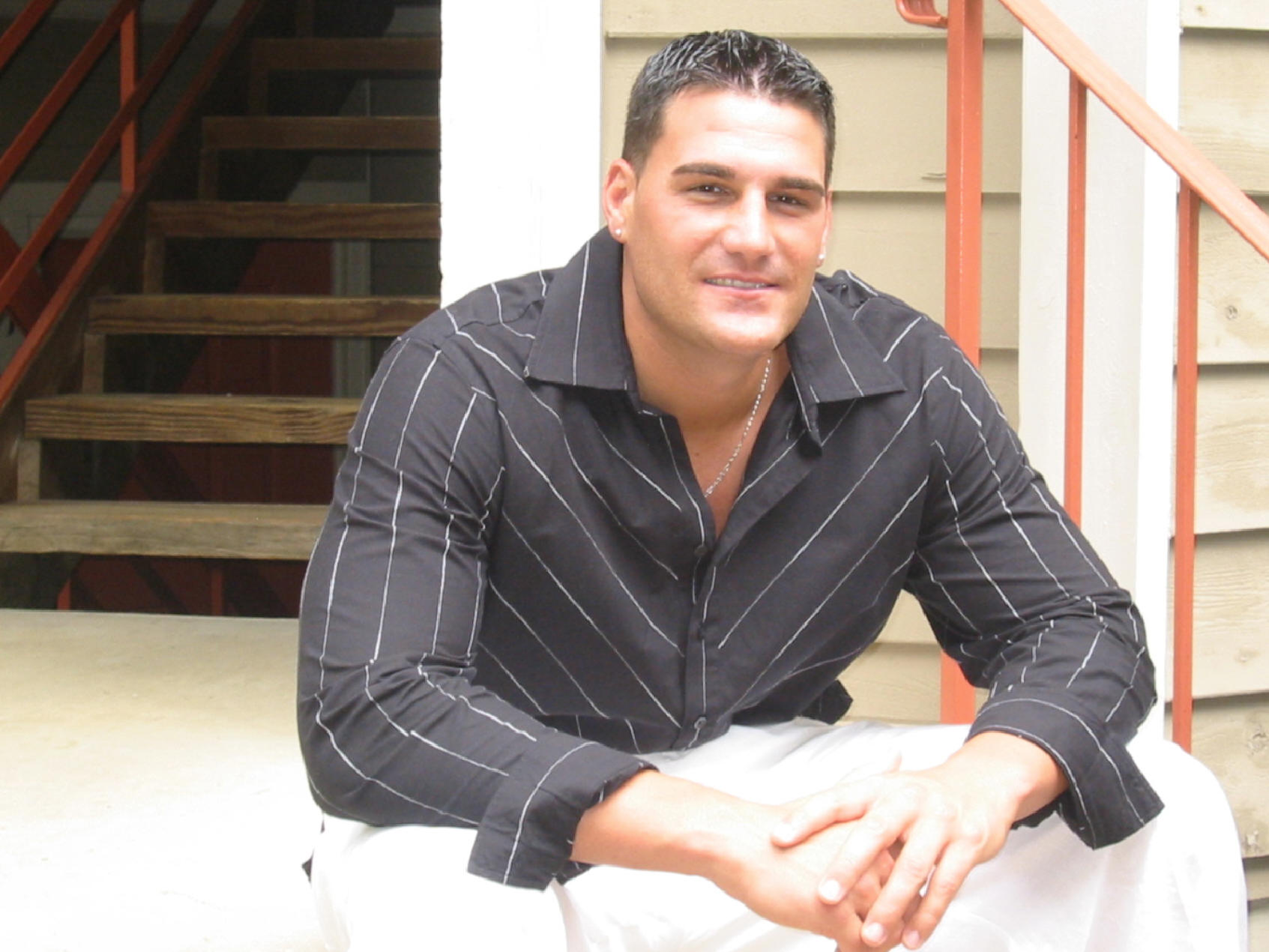 Contact Information
Please do not hesitate to contact us if you have any questions at all.
Telephone:

(443) 615-2702

E-mail:
E
ric@everybodyspersonaltrainer.com
Hours
Monday through Sunday: 6 am to 9 pm
We at Every Body's Personal Trainer would love to help you achieve a healthier and more active lifestyle. Our in-home personal trainers in Towson are very passionate about what they do and would love to assist you in making fitness fun and exciting, not just a chore. Our coaches will start you off with a free consultation. The consultation is your chance to get to know your trainer, and we recommend having plenty of questions to ask. Our personal trainers in Towson are the best of the best, and we want to prove it.
Our instructors, who hold certifications such as the American Council on Exercise, National Academy of Sports Medicine, American College of Sports Medicine, would love to help you achieve all of your fitness goals. If you are ready to get started, we would love to meet you for a free, no obligation consultation. So what takes place at a consultation with one of our in home personal trainers in Towson?
At the consultation, our staff will ask about your current exercise patterns, your goals, as well as your past injuries and areas of concern. Our instructors are here to help, and we want to know everything about you (almost everything :). We consider our clients our friends, and we all have one mutual goal, ACHIEVING RESULTS!!! It doesn't matter when our certified trainers are always there for you. Rain or shine, training at home has never been more accessible, our coaches will be at your door, excited to give you a great workout. So let's get started today!!!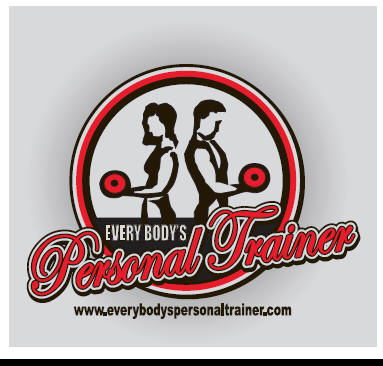 Here Are Three Great Reasons To Work With A Personal Trainer In Towson
1.) Intensity, intensity, intensity! To get results, your body needs stimulation to make the adaptations to get you those results you seek. The body needs to be stimulated. It needs intensity to make it reinvent itself and change. Although we try, it's very hard sometimes to train with high intensity by yourself. Having an instructor to work with will help you reach that higher intensity level, and allow you to get those results quicker and easier.

2.) The encouragement received from an in-home personal trainer is very motivating. Let's face it, working out can be tough, and sometimes boring. Our fitness pros will be with you every step of the way, encouraging and motivating you to achieve your goals. Do you find yourself too tired to workout sometimes, let our staff use their energy and enthusiasm to help you through those tough workouts. When your work with our staff, you see results much faster.

3.) Our certified personal trainers in Towson will give you accountability! Do you find that you are missing workouts? The gym isn't going to call you and ask where you are. With an in home personal trainer, you have an appointment. Our fitness pros will be there regardless, no more excuses not to get your workouts completed. We'll motivate and give you accountability.
Do I Need a Personal Trainer?

Why do I need a personal trainer in Towson? Very, very, good question. Let's face it, life can get busy, it can get stressful, and an energy-boosting workout isn't always going to be on the front burner. Be honest with yourself, at the end of the day, after you have driven home in traffic, had your dinner, put the kids to bed, and spent some time with your significant other, do you find yourself working out intensely or going straight to bed? I'd be willing to bet that you are hitting the sack. We have become accustomed to being busy, working longer hours, taking on more responsibilities and caring for everything but ourselves and our health.
The bottom line is, if you aren't taking care of your body, taking care of your mind, and improving your overall well-being it's just a matter of time before it catches up with you. So that brings us back to the original question, why do I need a trainer? The number one reason I typically get from clients is accountability. When hiring a personal trainer, you are going to have set workout times, and you know when that time comes, you'll be getting that workout performed. That helps for so many reasons. One is your body thrives on consistency, and two, having that appointment time allows you to make sure you don't let anything interfere with your workout.
Next, there's motivation. A certified trainer is going to motivate you, energize you, and sometimes even make you angry :) They're going to find those buttons to push, and push them to get everything they possibly can out of you. A good fitness professional knows what motivates his/her client, he/she will use that to their advantage. Intensity, intensity, intensity! I'm sorry you all, but you have to have it, and no program will succeed without it. Now don't get me wrong, it needs to be progressive, but without the right intensity and stimulus, your body is not going to make the adaptation and change. It's very hard to replicate the intensity with a trainer on your own.
Finally, working out with someone is more fun than working out alone and will help with consistency. It passes the time, it can be a catharsis where you can spill all your emotion bottled up inside, and at the end of the day, it's going to get you in shape faster and let's be honest, results are important. I wish you all the best of luck in your quest, whatever it may be.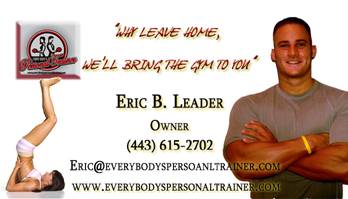 Need More Reasons How Exercising With Our Personal Trainers In Towson Can Help?
Regular exercise can help protect you from heart disease and stroke, high blood pressure, noninsulin-dependent diabetes, obesity, back pain, osteoporosis, and can improve your mood and help you to manage stress better.

For the most significant overall health benefits, experts say that what will work best is that you do 20 to 30 minutes of aerobic activity three or more times a week and some type of muscle strengthening activity and stretching at least twice a week. However, if you are unable to do this level of activity, you can gain substantial health benefits by accumulating 30 minutes or more of moderate-intensity physical activity a day, at least five times a week.

If you have been inactive for a while, you may want to start with less strenuous activities such as walking or swimming at a comfortable pace. Beginning at a slow pace will allow you to become physically fit without straining your body. Once you are in better shape, you can gradually do a more strenuous activity. Safety is very important.

Specific Health Benefits of Exercise

Heart Disease and Stroke. Daily physical activity can help prevent heart disease and stroke by strengthening your heart muscle, lowering your blood pressure, raising your high-density lipoprotein (HDL) levels (good cholesterol) and lowering low-density lipoprotein (LDL) levels (bad cholesterol), improving blood flow, and increasing your heart's working capacity.

High Blood Pressure. Regular physical activity can reduce blood pressure in those with high blood pressure levels. Physical activity also reduces body fatness, which is associated with high blood pressure.

Noninsulin-Dependent Diabetes. By reducing body fatness, physical activity can help to prevent and control this type of diabetes.

Obesity. Physical activity helps to reduce body fat by building or preserving muscle mass and improving the body's ability to use calories. When physical activity is combined with proper nutrition, it can help control weight and prevent obesity, a major risk factor for many diseases.

Back Pain. By increasing muscle strength and endurance and improving flexibility and posture, regular exercise helps to prevent back pain.

Osteoporosis. Regular weight-bearing exercise promotes bone formation and may prevent many forms of bone loss associated with aging.

Psychological Effects. Regular physical activity can improve your mood and the way you feel about yourself. Researchers also have found that exercise is likely to reduce depression and anxiety and help you to better manage stress. Just donít get discouraged.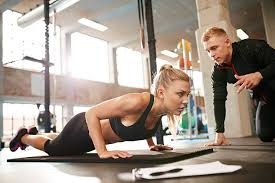 WHAT ITíS LIKE TO PERSONAL TRAIN IN TOWSON, MD

Baltimore County has something for everyone! From malls to parks, to university, there is truly something for everyone in Baltimore County.
In the City of Towson, there are many great parks which are excellent for outdoor fun. Cromwell Valley Park is a 426-acre park of rural farm-land. The cross-section of terrain makes the park perfect for local wildlife including various birds, deer, fox, etc. A great place to enjoy.

Angel Park is another popular destination in the Towson area. Angel Park is the largest all-inclusive playground in Baltimore County, tailored for children with special needs. The playground design was developed with feedback from 4,500 pre-K through fifth graders from the Perry Hall area.

Towson has a very popular shopping mall called Towson Town Center, the perfect location for clients to get in cardio during those dreary winter months. Towson Town Center is the second largest mall in Maryland and contains many great restaurants and shops to explore.

The City of Towson is known for its very popular Towson University. Towson University is also sometimes referred to as TU. TUís amazing 329-acre campus is located eight miles north of Baltimore and less than an hourís drive from Washington, D.C. Known for great academics, Towson University also boasts one of the nationís greatest male and female lacrosse programs.
Not located in Towson? We also provide personal trainers in Pikesville
and many other locations throughout Baltimore County.
If you still have questions in regards to personal training, please take a look at these two great websites:
Have one of Maryland's best trainers work with you in the comfort of your own home. Our personal trainers in Towson, Maryland will bring the equipment necessary to give you a great total body workout in the convenience of your home. Give us a call today to get started on your path to achieving your goals with one of our coaches.