A Letter From the Owner| Meet Our Personal Trainers| Getting Started ||Free Consultation | Contact Us
|Personal Trainer/Owner Eric Leader's Blog Our Mission Pricing Testimonials Home
Get Fit With A Personal Trainer In Tysons Corner
In response to COVID-19, virtual personal training is now available!
At Every Body's Personal Trainer, we have personal trainers in Tysons Corner, as well as various locations throughout all of Northern Virginia. If you live in the area, you came to the best place for your in-home personal trainer. Not only that, but our sessions cost as little as $55 per hour, so stop being overcharged!
Our instructors are among the best in the fitness industry, and we look forward to proceeding with you to accomplish the results that you seek.

Finally, you can have one of Tysons Corner's best personal trainers work with you in the comfort and solitude of your own home. Our staff will bring the equipment required to give you a great total body workout in the accessibility of your facility, local park, or gym. Give us a call today to get started on your way to attaining your goals with one of our in-home personal trainers.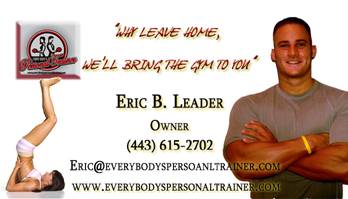 If you are ready, we routinely offer a complimentary consultation, that way you can meet our staff and make sure to find the perfect trainer to suit your needs. Feel free to call us anytime at 443 615-2702 to book your free consultation and fitness assessment. We look forward to hearing from you!
Follow Us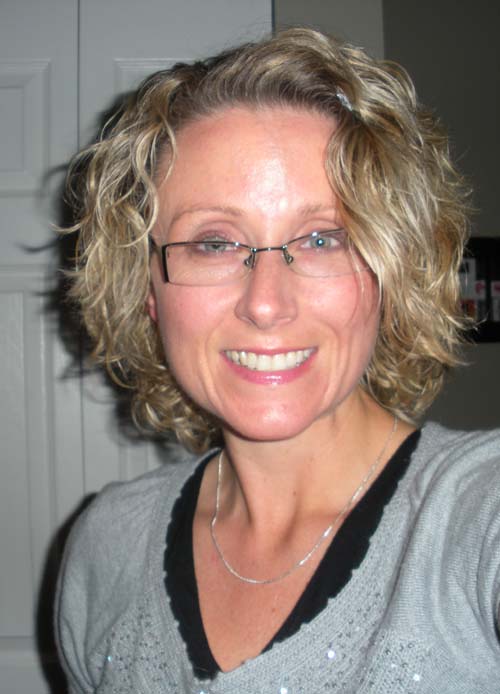 Vicki: Her knowledge base and experience makes her by far one of the best personal trainers in Tysons Corner. Virtual training available.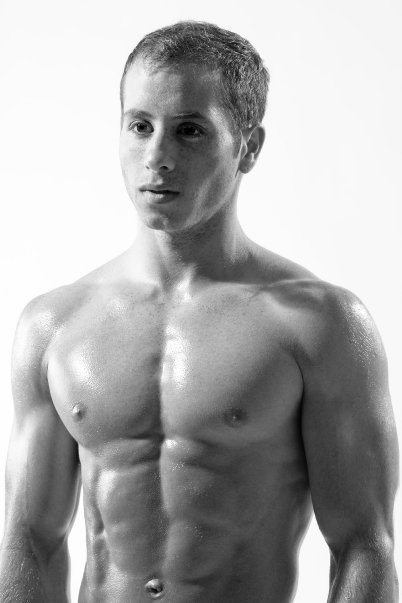 Sean Hershman: As a Tysons Corner personal trainer, Sean lends his expertise in fitness training and cardiovascular training. Virtual training available.

Jen Moretto: Jen is known for her down-to-earth nature and creative workouts. Virtual training available.
David: David combines his love for cardiovascular training with his expertise in massage therapy. Virtual training available.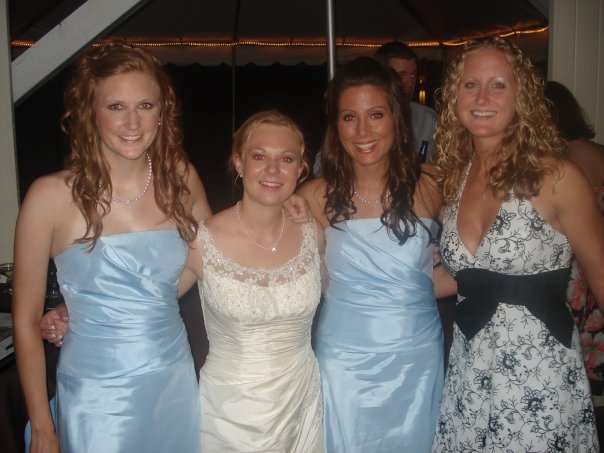 Ashley Strauss: Ashley's fitness programs are both fun and very challenging. Virtual training available.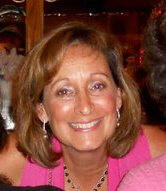 Monica Romig: One of the best personal trainers in Tysons Corner hands down, Monica has a highly esteemed reputation in the area. Virtual training available.
Contact Information For Our Personal Trainers in Tysons Corner
Please do not hesitate to contact us if you have any questions at all.
Telephone:

(443) 615-2702

E-mail:
Our Tysons Corner personal trainers are experts in:
Kinesiology and exercise science

nutritional evaluation and supplementation

exercise physiology

bodybuilding

strength training and muscle hypertrophy

body fat and circumference measurements

teenage exercise prescription

senior fitness

flexibility
So what do clients have to say about our home trainers in Tysons Corner?
After trying a gym membership for quite some time, I decided I needed something that offered more accountability. I found your website after doing a Google Search and decided to call and take advantage of your free evaluation. The trainer that came out spent over an hour with us and thoroughly went over our goals and wants. I was so impressed that I signed up for the largest package.

Missy Lowan
Tysons Corner, Va

I have been working with your company now for over three years and have found your service to be invaluable. I was never getting to the gym, and my health was declining and my weight inclining. I knew I had to make a change and was so happy that I heard about your service to a friend. A personal trainer that comes to your home what a great idea.

Lindsey Waters
Tysons Corner, VA

I was sick and tired of being sick and tired, so I decided that it was finally time to make a change. After speaking with my family, we decided to hire an instructor to work with all of us as a family. I wanted to instill good habits in my kids and model a healthy lifestyle. We have just finished our first package, and I look forward to buying another. I want to thank you for being so reasonable not only with your time but also the finances as well. Thank you for providing the community with such an excellent service.

Betty Rainey
Tysons Corner, VA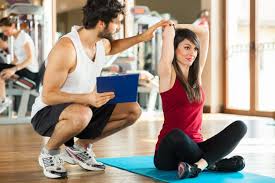 Who is Every Body's Personal Trainer?

We are a personal training company that specializes in bringing the gym to you! We know how busy you are and how getting to the gym sometimes can be very challenging. As a result, our company makes getting your workout more accessible by having our instructors transport the equipment to your very front door. No more excuses or missed workouts, now you can experience the privacy and convenience of working out with a personal trainer at home.

How does our service work?

Making sure that we find you the ideal instructor for your particular goals and needs, we always start off with a free consultation. Our instructor will come out to meet you to review your goals, injuries, and answer any inquiries you may have. We want to make sure that we find you the perfect fit, so that way you feel comfortable initiating your program.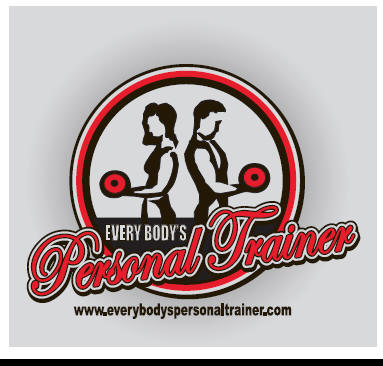 After the consultation, if you feel that the trainer suits your needs, they will formulate a program designed specifically for you addressing your goals and needs after a fitness assessment. They will then prescribe a fitness program for you both with them and without them that way every detail of your fitness regimen is efficient. Our staff will also assess your dietary needs, and formulate a nutritional program based on your desired goals.

Where does the personal training take place?

Our staff of highly certified personal trainers can meet you at your home, office, or local park. If desired and applicable they can also meet you at your local gym. We want your workouts to be convenient for you, so we are willing to meet you wherever is most convenient.

Why should you use a personal trainer?

You may be contemplating whether or not you need to hire an instructor? What is the value of a personal trainer and how can working with one benefit you?

Many of our clients feel that accountability is one of the best incentives to utilize our service. It is effortless not to go to the gym and get your workout in. However, the gym won't call you and ask you where you are. Therefore there is no accountability. By working with an in-home personal trainer, you are going to have that professional show up at your door equipped for your workout. Therefore you have accountability.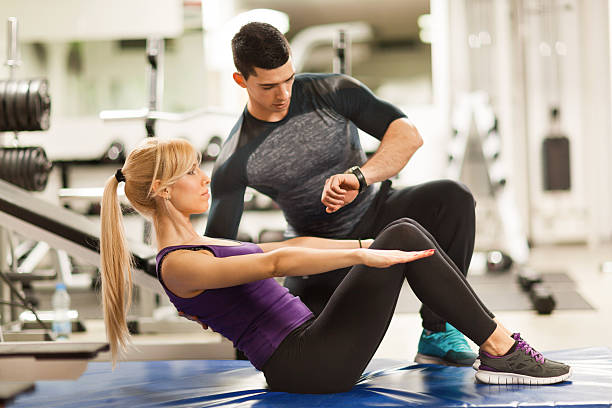 The knowledge that a personal trainer possesses is another excellent reason to work with a professional. Our instructors hold the highest end degrees and certifications in the fitness industry. They have the knowledge base to help you realize your goals safely and effectively. Our coaches hold on the best certifications such as the American Council on Exercise, National Academy of Sports Medicine, American College of Sports Medicine just to name a few.

Sometimes we forget that working out can actually be dangerous and hazardous. Therefore safety is another excellent reason to work with a personal trainer. Our coaches will demonstrate proper form and technique to not only work the muscles more efficiently but to prevent injury and keep you safe.

Obviously, we all want results. Seeing results much faster is a vital benefit of beginning a fitness program. By working with a member of our staff, you will not only receive accountability, the professional knowledge, but many other factors such as motivation, consistency, etc, that will help you obtain your results faster.

Frequently Asked Questions

Question. Do I always work with the same fitness trainer or does the person switch?
Answer. Unless we are asked for a change in instructor, we always keep the same fitness trainer with each client. Keeping your coach the same is essential since your trainer will get to know your goals, injuries, and preferred exercises. It's imperative for your instructor to get to know you and your body and it can take a little time to perfect the workouts as the trainer gets to know more about you. As a result, we prefer to keep the same instructor with each client unless asked for a change.

Question. Does your staff come out during the weekend?
Answer. Absolutely. Our staff strives to accommodate your schedule and preference in workout day and time. Our coaches work in the morning, evening, and even weekends.

Question. Do you provide dietary information?
Answer. Of course. Nutrition is a vital element to success in your fitness program. Our coaches will structure your nutritional outline based on your individual goals, preferences, and desired food choices.

Question. Do your fitness instructors work with seniors?
Answer. We sure do. Our coaches have worked with people of all ages from young adolescents up to seniors. Exercise adherence in the senior population is vital to health and longevity.



Where are sessions performed?

As mentioned, our service is one of convenience, so therefore our in-home trainers work around the clock. Our staff can meet you early in the morning, late in the evening, and even on weekends. We want to make sure that you can have consistency in your program in addition to convenience so as a result, our staff works around the clock and will mold their schedule to your schedule.

Not located in Tysons Corner? We also provide personal training in McLean, Fairfax, Alexandria, Arlington, Vienna, and many other locations throughout Northern Virginia.
Benefits Of A Personal Trainer In Tysons Corner
The goal of every fitness lover is to improve their fitness within the shortest time. To achieve this, many people employ various strategies. For some people, they believe that group fitness classes are the best, and this gets them lurking around the gym almost every day. To others, they think they can achieve their fitness goals by themselves.

Well, no matter what your fitness goal may be, there is only one thing that is confirmed to work best for almost everyone – employing the services of a pro personal trainer.
Sure, you are intrigued to know what's unique about using a personal trainer. Here are a few benefits you'll enjoy when you work with a personal trainer during your fitness sessions.

1. You'll be guided on how/where to start from
Yes, we weren't born with the knowledge of doing exercise. So, starting can be difficult and complicated. Even when trying to set a complete exercise schedule, you will discover that this can be so overwhelming.
A trainer knows everything about how to give you the right kick off. Starting from cardio training, flexibility training, or even weight loss, you'll surely be guided by a personal trainer. Also, when you are skeptical about what fitness goal to set for yourself, a personal trainer can figure out the right activities for you in no time.

2. You'll Have Access to a Variety of Exercises
Variety, they say is the spice of life. So it is with your fitness sessions. With an experienced personal trainer, you will be exposed to a variety of exercises as well as the various ways that you can carry them out.
From bodyweight exercises, props such as balls and strap to fitness machines – you'll have tons of choices to choose when using a personal trainer. Again, as you progress from each fitness level to the other, your trainer will help you make proper adjustments that will enhance continued progress. As a matter of fact, with a personal trainer, you'll barely find two fitness sessions where you did the same old and boring exercises.

3. Efficiency in Fitness Goals Achievement
No matter how effective you are with your fitness routine, when efficiency is lacking, you will barely have results to show. One of the paramount responsibilities of a personal trainer is to ensure that you get the most from every fitness session – and this equals efficiency.
If you are battling with limited time, a personal trainer will know how to maximize every minute that you spare.

4. Access to Professional Guidance
Even when you know what exercise to do, when you work with a personal trainer, he will teach you the proper way to carry out every movement. Also, you'll learn from his demo, coaching, and corrections - especially in your techniques and posture.
With a personal trainer, there will be little or no chance of injury. Above all, your workout sessions will ultimately produce the desired result with less time.


5. Using a Personal Trainer can Benefit Beyond Fitness
Particular about using a personal trainer is the fact that you will be able to set realistic goals and achieve them. Beyond achieving workout goals, most certified personal fitness trainers can also provide useful guides on nutrition and healthy eating habits – another side benefit for weight loss goal.
In most cases where the personal rapport between you and your trainer gets a bit closer, your personal trainer may even serve as your emotional support advocate. If this is the case, he may come up with brilliant suggestions you'll find instrumental. Without a doubt, such passionate delight from his ideas can enhance your fitness success.
6. Keeps you motivated: Everyone has a fitness goal, and a personal trainer assists you to chase your goal. Your instructor helps you to stick to the routine and reminds you to adhere to your diet. With this, you can lose your weight in weeks or even in days as he/she guides you to be accountable to your exercises and diet. The guidance, reminders, and personal focus on your activities keep you motivated to reach your fitness goals.
7. A trainer is your google: What are you going to eat in a day? How many calories are there in this meal? Is it going to help you to lose weight? Well, all the answers to your question can be given by your trainer who tells you what to eat and what not to eat in your diet. Exercise and nutrition work hand and hand, so it's important to assess both.
8. Lose fat gain muscle: Over time, your coach will teach you the perfect routine to achieve a healthy body. By utilizing the proper amount of resistance and cardiovascular training, you will, in turn, lose fat and gain muscle.
9. Improves your mental health: It has long been known that physical exercise gives you mental relief and reduces the chance of getting plagued by anxiety, depression, and aggressiveness. Health professionals advise that a healthy body gives you a healthy mind. By working with a personal trainer in Tysons Corner, they will motivate you to achieve your health goals and guide you to choose the appropriate exercises that help relieve body stress improving your mental health.
10. To develop a healthy routine: Which exercise split is beneficial, and which isn't, well this problem is solved by having a personal trainer. Safety measures during training are also what a good trainer can provide. This is particularly important to someone who is just starting to train.
Bottom Line
Although many people dread those daunting fitness techniques from a personal trainer, which seems to get clients collapsing, the sincere mission of a personal trainer is to help you. Recognizing all the potential benefits of using a personal trainer will help you to see the investment as a wise one. A good fitness trainer is your life mentor, nutrition guru, and encourager all in one, and without them, your fitness goals are hard to achieve. So, what are you waiting for?
Looking for more information? Check out these two great fitness websites:
Tysons Corner, VA Nearby Locations:
Annandale
Other Locations Include:
We Also Train In:
Columbia
Every Body's Personal Trainer
Phone Number: (443) 615-2702
Email: eric@everybodyspersonaltrainer.com
Hours:
Monday 5AM–9PM
Tuesday 5AM–9PM
Wednesday 5AM–9PM
Thursday 5AM–9PM
Friday 5AM–9PM
Saturday 9AM–9PM
Sunday Closed
Follow Us