A Letter From the Owner| Meet Our Personal Trainers| Getting Started ||Free Consultation | Contact Us
|Personal Trainer/Owner Eric Leader's Blog Our Mission Pricing Testimonials Home
Get Fit With A Personal Trainer In Tysons Corner

At Every Body's Personal Trainer, we have personal trainers in Tysons Corner, as well as various locations throughout all of Northern Virginia. If you live in the area, you came to the best place for your in-home personal trainer. Not only that, but our sessions cost as little as $55 per hour, so stop being overcharged! Our instructors are among the best in the fitness industry, and we look forward to proceeding with you to accomplish the results that you seek.

Finally, you can have one of Tysons Corner's best personal trainers work with you in the comfort and solitude of your own home. Our staff will bring the equipment required to give you a great total body workout in the accessibility of your facility, local park, or gym. Give us a call today to get started on your way to attaining your goals with one of our in-home personal trainers.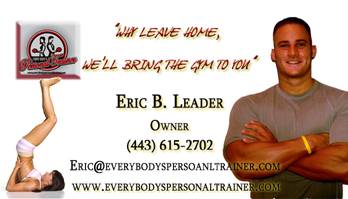 If you are ready, we routinely offer a complimentary consultation, that way you can meet our staff and make sure to find the perfect trainer to suit your needs. Feel free to call us anytime at 443 615-2702 to book your free consultation and fitness assessment. We look forward to hearing from you!
Follow Us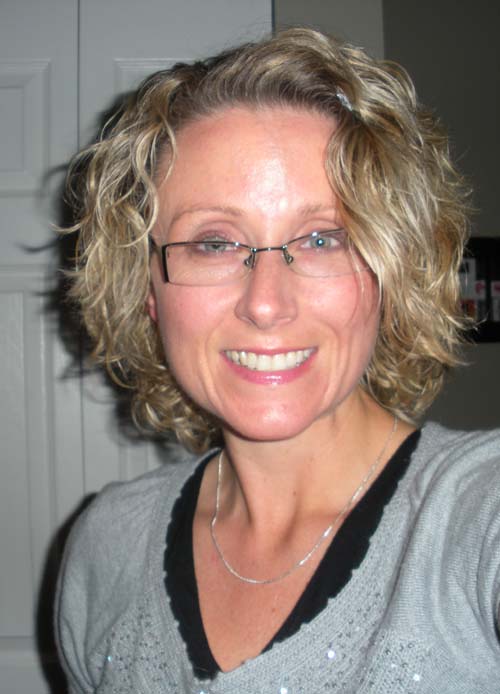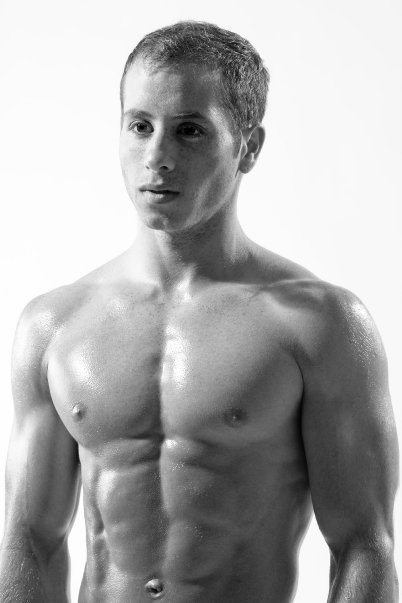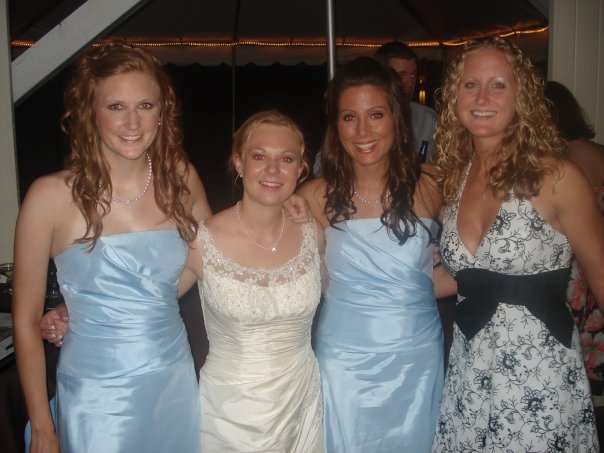 Contact Information
Please do not hesitate to contact us if you have any questions at all.
Telephone:

(443) 615-2702

E-mail:
So what do clients have to say about our home trainers in Tysons Corner?
Hey Eric,


I just aspired to drop you a note to let you know how I am doing. Since we began training two months ago, I have lost 12 pounds, and three inches on my waist. I feel so much healthier now, and I no longer feel winded walking up the stairs. Remember when I couldn't even do a push-up? Thanks for all of your patience and constant support. You are very motivating and inspiring. I can't believe I look forward to working out :)

Barbara D.

Tysons Corner, Va


Eric,

I have been through so much over the last two years. After changing jobs and being down in the dumps, I gained so much weight and lost so much confidence. I was really on a downward spiral. I remember when we first met for our free consult. You had all of this energy, and I thought you were going to kill me. I could not have been more wrong. With each workout, you gradually made the exercise tougher, to the point where now I feel like I am in great shape. My self-esteem is so much higher now, and I feel great. I consider you not only my trainer but my friend. By the way, I would not say I like lunges and no more gym intimidation.

Robert Gathers

Tysons Corner


Regarding my training experience with Eric Leader:


Eric and I have been working together for four months now. We meet for workouts three times a week. As a stay at home mom, I didn't have much flexibility with my schedule and wasn't sure about starting a health program. However, I knew I had to change. My cholesterol was measured over 200, and I was considered morbidly obese. I figured I was a lost cause. I tried working out on my own but was too bored. I hate working out. So I just thought I'd give Eric a call. This was the best decision I ever made. I was nervous when we first met. However, Eric is very easy to talk to and makes you feel so relaxed. We started slow, and before I knew it, I was losing weight. It was slow at first, but after four months I have now lost 22 pounds. I even can see muscles for the first time. I have more energy to play with my kids, and I know I owe that all to you Eric. Thanks for all your constant monitoring of me, and my nutrition as well.

Ruth Frederick

Tysons Corner, VA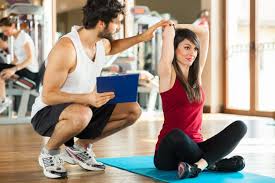 Hi Eric,

As of 3 weeks ago, I was down to 170 which was 10 lbs. lost. I have a feeling I've lost at least 5 more...I'll let you know. But, the biggest change is the inches and clothes sizes I've dropped...and I have muscles now!

Here are my stats and how many I've lost since we started on 7/7:
bust area 38" -- lost 3.5"
bicep 12 -- lost 1"
waist 32" -- lost 6"
hips 41" -- lost 6"
thigh 23.5" -- lost 3.5"
calf 15" -- same but lots harder! :)

I have given all of my size 14s to Goodwill and some of my 12s. I am starting to fit into size 10s!!! Have a bunch of old clothes I was hanging onto and am wearing them again! I think my wedding dress will actually fit! :)

Eric, regardless if I win this contest or not, I cannot thank you AND ADAM enough...I feel so much better and I look so much better!!! I have energy I never knew I had and am really proud of myself for doing this for me and my good health. I will be a much more confident bride now. I have 1 more month and hope to continue the hard work.

Thanks again

Lisa
Tysons Corner, VA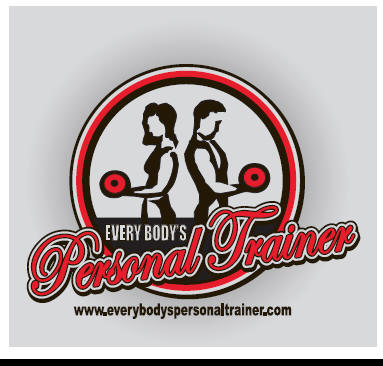 Who is Every Body's Personal Trainer?

We are a personal training company that specializes in bringing the gym to you! We know how busy you are and how getting to the gym sometimes can be very challenging. As a result, our company makes getting your workout more accessible by having our instructors transport the equipment to your very front door. No more excuses or missed workouts, now you can experience the privacy and convenience of working out with a personal trainer at home.

How does our service work?

Making sure that we find you the ideal instructor for your particular goals and needs, we always start off with a free consultation. Our instructor will come out to meet you to review your goals, injuries, and answer any inquiries you may have. We want to make sure that we find you the perfect fit, so that way you feel comfortable initiating your program.

After the consultation, if you feel that the trainer suits your needs, they will formulate a program designed specifically for you addressing your goals and needs after a fitness assessment. They will then prescribe a fitness program for you both with them and without them that way every detail of your fitness regimen is efficient. Our staff will also assess your dietary needs, and formulate a nutritional program based on your desired goals.

Where does the personal training take place?

Our staff of highly certified personal trainers can meet you at your home, office, or local park. If desired and applicable they can also meet you at your local gym. We want your workouts to be convenient for you, so we are willing to meet you wherever is most convenient.

Why should you use a personal trainer?

You may be contemplating whether or not you need to hire an instructor? What is the value of a personal trainer and how can working with one benefit you?

Many of our clients feel that accountability is one of the best incentives to utilize our service. It is effortless not to go to the gym and get your workout in. However, the gym won't call you and ask you where you are. Therefore there is no accountability. By working with an in-home personal trainer, you are going to have that professional show up at your door equipped for your workout. Therefore you have accountability.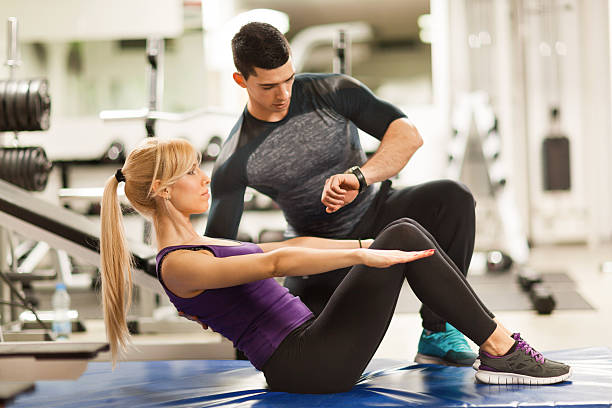 The knowledge that a personal trainer possesses is another excellent reason to work with a professional. Our instructors hold the highest end degrees and certifications in the fitness industry. They have the knowledge base to help you realize your goals safely and effectively. Our coaches hold on the best certifications such as the American Council on Exercise, National Academy of Sports Medicine, American College of Sports Medicine just to name a few.

Sometimes we forget that working out can actually be dangerous and hazardous. Therefore safety is another excellent reason to work with a personal trainer. Our coaches will demonstrate proper form and technique to not only work the muscles more efficiently but to prevent injury and keep you safe.

Obviously, we all want results. Seeing results much faster is a vital benefit of beginning a fitness program. By working with a member of our staff, you will not only receive accountability, the professional knowledge, but many other factors such as motivation, consistency, etc, that will help you obtain your results faster.


When are sessions performed?

As mentioned, our service is one of convenience, so therefore our in-home trainers work around the clock. Our staff can meet you early in the morning, late in the evening, and even on weekends. We want to make sure that you can have consistency in your program in addition to convenience so as a result, our staff works around the clock and will mold their schedule to your schedule.
Not located in Tysons Corner? We also provide personal training in McLean, Fairfax, Alexandria, Arlington, Vienna, and many other locations throughout Northern Virginia.
Looking for more information? Check out these two great fitness websites:
Follow Us