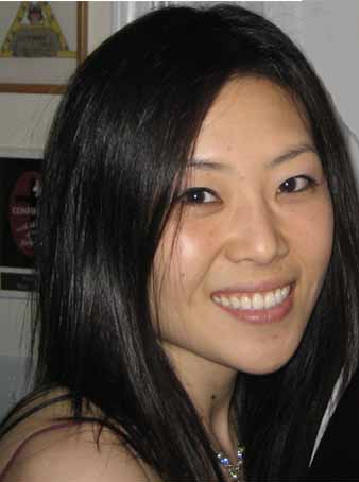 Haejin Kim
training in home available.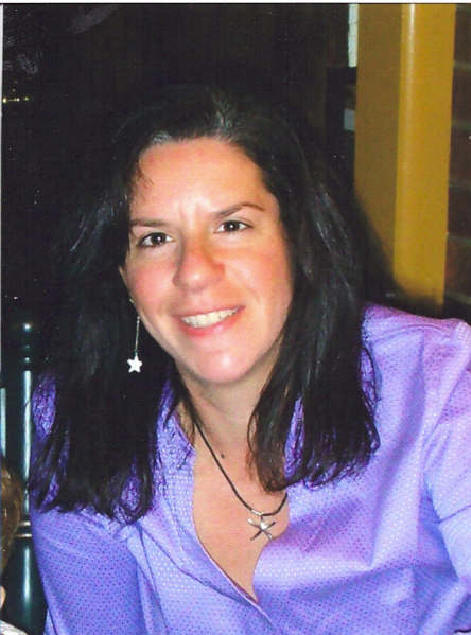 Laura Levengard
Virtual and in-home personal training available for Silver Spring
Contact Information For Our Silver Spring Personal Trainers
Please do not hesitate to contact us if you have any questions at all.
Telephone:

(

443)

615-2702

E-mail:
About Our Company
At Every Body's Personal Trainer, it is our mission to afford you with all of the education, guidance, knowledge, support, and motivation you need to realize your goals and preferred level of health and fitness.

Eric and his staff of fitness instructors will be with you every step of the way, whether you're a novice or have been physically active and fit for years. We are here for you every step along your journey.

Your coach will start your journey by scheduling you for a free consultation at which he/she will be assessing your exercise and health background. We will help you set goals and create a fitness and nutritional plan that will be tailored to your specific needs. We want you to feel comfortable and have all of your questions answered so that you feel excited about beginning your program. We feel our fitness instructors are the best in the fitness industry, but we want to prove it!
Our personal trainers in Silver Spring specialize in:
Body fat and weight loss reduction

Dietary analysis and prescription

Athletic performance and sports specific training

Muscle hypertrophy and strength gain

Senior fitness

Teenage fitness

Physical therapy

Bodybuilding

Assessments including body fat and circumference

Flexibility
I honestly hate working out, and the thought of eating low carbohydrate is not something that's attractive to me. Nonetheless, I needed to lose weight, and I knew I wasn't going to do it on my own. Not seeing results on my own is why I reached out although I was very hesitant, to be honest. I didn't see results right away, but my trainer continued to motivate me, and soon enough I started seeing significant changes. Take it from a person who hates working out you can reach your goals.
Yolanda Figure
Silver Spring, MD
I have lost much weight nearly 100 lb. However, I have much excess skin that needed tightening up. Rather than going the surgery route I decided to hire a personal trainer to build muscle and try to tone up. I have never utilized a professional instructor before nor have I ever done any resistance training. I was a bit apprehensive and anxious; however, all of that was put to rest after meeting my coach. She outlined a plan both from a diet and exercise perspective and helped me to implement my plan to great success.

Erika Rodgers
Silver Spring, Md

Lacking accountability and discipline, I knew I needed help if I was going to achieve my health goals. I am working with a coach, and he always measures my body fat and does circumference measurements and records all of my repetitions and weights to show my progress. Having him be so detail-oriented with my results have motivated me as I have seen my progress. I have been working out now for over three months, and I can't believe how far I've come.

Ray Jones
Silver Spring, MD

My dad and I have been working out together to try to help him get into shape and regain his health. We thought it would be fun to hire a coach and work with the coach together as part of a team type of thought. We have enjoyed the workouts which sometimes include boxing which we love. Our trainer always switches our program up and keep our body guessing. Sometimes we go outside, and sometimes we stay inside, sometimes we do weights, sometimes we do cardio, it has been great.

Eric Lowell
Silver Spring, Md
Personal Training In Silver Spring
Our personal trainers in Silver Spring tend to prescribe various workouts for clients to perform in their idle time.
Sligo Creek Trail is an excellent spot for some outdoor cardiovascular exercise, a trail that many of our clients enjoy utilizing. Located at 15131 Anacostia Tributary Trail System, Silver Spring, MD 20901, the trail is one of the oldest in the County.

The trail affords enjoyment for people of all ages and backgrounds. Numerous paved, and some unpaved, trails are dispersed throughout the park and connect to some of the other various trail facilities. Hiking, biking, and many other outdoor activities can be enjoyed at the trail.
Our clients that are dog lovers really enjoy Ellsworth Urban Dog Park, located at 621 Ellsworth Drive Silver Spring, MD 20910.

The dog park includes a drinking fountain, artificial turf play mound, benches, shared shade, trash cans, and a variety of surfacing materials. Ellsworth Urban Dog Park is a great way to spend time with your dog and get exercise as well.

In-Home Personal Training VS Personal Training In A Gym Setting
Can you remember the number of times you had to shake off the thought of having an in-home personal trainer? Well, your response might be "I never even gave that a thought since I am already enrolled with a gym where I have a personal trainer."
Great! Here is a shocker you'll find intriguing. From my personal experience for many years as a personal trainer, I have been able to spot some performance differences between my clients who train from home and those that train with me in the gym. Also, guess what? In-home clients get better results, and the difference speaks volumes, especially from the additional benefit of having their workout at home.
Sure, you need some evidence to prove my point. Here are proven benefits of having in-home personal training in Silver Spring compared to what you'll get in a gym setting.
Yes, comfort and privacy rank first on my chart. Many clients feel constrained or intimidated to work in a public gym. It becomes even more uncomfortable, especially where there are a lot of nosy folks around to give you that stare like "are you for real, you can't do a squat?" Additionally, having to change after your workout in your home beats the public locker room in a gym – no matter how you may look at it.
Traveling from your home to the gym is time-consuming. Luck saves you from dead traffic - that means the whole day's session is gone. Well, having your Silver Spring personal trainer in the home saves the extra time you could have spent driving to the gym, looking for a perfect spot to park and even unpacking your kit and changing for the day's business.
Another undisputable benefit of having a personal trainer in Silver Spring in-home is the uncompromised attention you'll get. You'll have your trainer focused on you and ensuring that the fitness goals for the day are met 100%. Unlike a public gym where your trainer may have to attend to some other clients, having your trainer in home means if you didn't do it right, you are still the next client to be attended to. This can enhance your fitness results speedily.
One fun aspect of having your fitness exercise in-home is the ability to think out of the box. Yes, the gym confines you to a limited space where all your exercise should end. Well, performing your exercises in your home gives you the liberty if you wish to have your workout outside in a more spacious environment. Again, the ability to work outdoors gives your trainer the ability to be more creative with your fitness programs.
5. Your Hygiene is Uncompromised
Worth mentioning is the susceptibility to germs in a public gym. Yes, germs can abound in the unseemliness of gym bathrooms and floors, especially with towels and the likes thrown around carelessly. Most times, you have the benches soaked with sweat, and you barely have room to sit or stand comfortably. Get your trainer in-home, and you'll enjoy your exercise from the cleanliness of your space. With this, you can pay less attention to germs or falling sick while trying to keep fit.
Beyond these, there a ton of benefits that come with having your Silver Spring personal trainer in-home. Well, in-home personal training might not be for everyone, but the profits are worth the experience and investment.
Also, be sure to take a look at these sites for more great info:
Silver Spring, MD Nearby Locations:

We also train in the following locations:
Other Locations Include:
Company Information:
Every Body's Personal Trainer
Phone Number: (443) 615-2702
Email: eric@everybodyspersonaltrainer.com
Hours:
Monday 5AM–9PM
Tuesday 5AM–9PM
Wednesday 5AM–9PM
Thursday 5AM–9PM
Friday 5AM–9PM
Saturday 9AM–9PM
Sunday Closed