A Letter From the Owner| In-Home Personal Training| Meet Our Personal Trainers| Getting Started ||Free Consultation | Contact Us
Owner Eric Leader's Blog Our Mission Pricing Testimonials
Personal Trainers in York, PA
Tired of being out of shape? Working with a personal trainer is the most effective and safe way to reach your goals. Our certified personal trainers in York will design a workout program specifically tailored to target your individual needs. We offer fitness plans for people of all ages and fitness levels. If you have a goal, our in home trainers can design the program that will help you to achieve that goal quickly, and in a safe manner.
At Every Body's Personal Trainer, we have personal trainers in York, as well as various locations throughout York County. If you live in the area, you need not look any further for your in home personal trainer. Our staff are among the best in Pennsylvania, and we look forward to serving our clients in the area.
Our instructors will bring the equipment necessary to give you a great total body workout in the convenience of your home. If you are ready, and sick of paying so much for training, you found the right place. Our sessions cost as little as $55 per hour! Give us a call today to get started on your path to achieving your goals
We'd love for you to take advantage of our free, no obligation, consultation. We sincerely feel that our trainers can help you achieve your goals, but we want to prove it, and earn your business. We take our customer service very seriously, and never take our clients for granted. If you have any thoughts or concerns on how we can improve our service, we would love to hear from you. We are constantly striving to improve and offer the best personal training services in the area, and we would love to hear what you have to say. On behalf of our training staff at Every Body's Personal Trainer, I only have one question for you. "Why leave home, we'll bring the gym to you!"
EPT would like to wish you and your family a happy 2017. Let's start the New Year off right and dedicate ourselves to the happiest and healthiest year of our lives. If you have decided that this is going to be the year that you get your health back, we would love to assist you in achieving your goals. Our personal trainer are very skilled, and very down to earth, and together we know that we can help you change your life. So if you are ready to get started, give us a call today at 443 615 2702!
Follow Us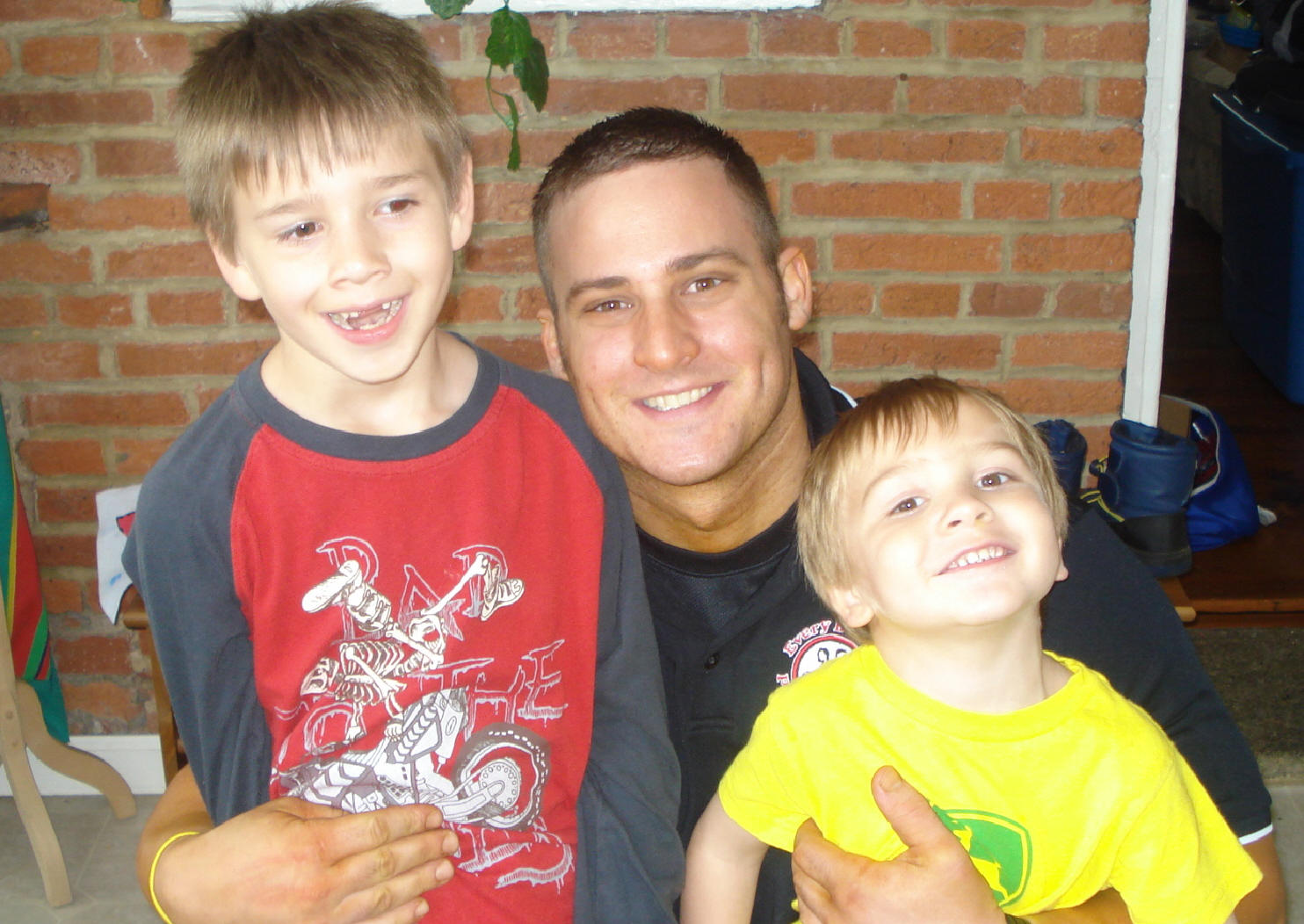 Eric Leader-Owner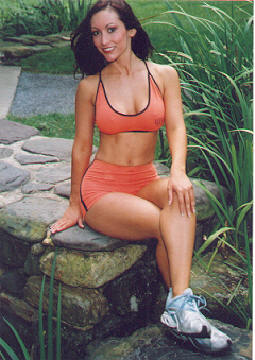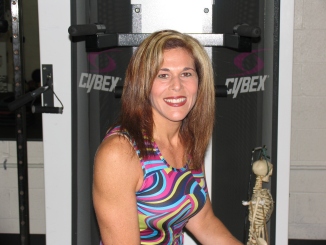 Click Here for a Free Consultation
Contact Information
Please do not hesitate to contact us if you have any questions at all.
Telephone:

(443) 615-2702

E-mail :
What are clients saying about our personal trainers in York?
We at Every Body's Personal Trainer take our reputation for providing great in-home personal training among the community very seriously. At Every Body's PT, our clients are considered our friends, not just our clients. Not only is our in home training company passionate about providing great customer service and personal training in Maryland, Virginia, and Pennsylvania in the comfort of your home, but we are heavily committed to providing you the results that you desire. The following are testimonials from some of our clients at Every Body's PT:
After tearing my ACL, and giving birth to my two sons, I gained a tremendous amount of weight. I gained so much weight, I refused to visit my family out in California for the fear that they would make fun of how much weight I had gained. I knew I did not have the discipline to lose the weight on my own, so I knew that I needed a personal trainer. I am so happy to now say that I have lost 55 pounds!!! My knees do not hurt nearly as bad as before, and I feel like I have so much more zest for life than I did before. I never would have thought I could do it. Thanks for all of your hard work.
Lynn Swanson
York, Pa
Every Body's Personal Trainer,
Thanks for helping Daniel prepare for his high school football team. I hear him bragging to his friends all the time how much he can bench press. I can't help but laughing. Your company provides such a great service. Keep up the good work!!!
Joan McElduff
York, Pa
Every Body's Personal Trainer,
As an 82 year old senior, I was hesitant about engaging in weight training. I knew how important it was for my bone mineral density and osteoporosis, but I had never done it before. Thanks to you, I now love resistance training and feel so much stronger and more energetic. I thought you were asking too much having me use 15 pound dumbells, but I can do it! Thanks for working with someone my age.
Ruth Gentry
York, Pa
"York's Best In Home Personal Trainers"
1.) Intensity, intensity, intensity! To get results, your body needs stimulation to make the adaptations to get you those results you seek. The body needs to be stimulated, it needs intensity to make it reinvent itself and change. Although we try, it's very hard sometimes to train with high intensity by yourself. Having a trainer to work with will help you reach that higher intensity level, and allow you to get those results quicker and easier.

2.) The encouragement received from an in home personal trainer is very motivating. Lets face it, working out can be tough, and sometimes boring. Our fitness pros will be with you every step of the way, encouraging and motivating you to achieve your goals. Do you find yourself too tired to workout sometimes, let our trainers use their energy and enthusiasm to help you through those tough workouts.

3.) We will give you accountability! Do you find that you are missing workouts? The gym isn't going to call you and ask where you are. With an in home personal trainer, you have an appointment. Our fitness pros will be there regardless, no more excuses not to get your workouts in. We'll motivate and give you accountability.
4.) The knowledge of the trainer is very beneficial. How often do you find yourself wondering what to do and where to start? Let our staff take all of the guess work away, thus preventing wasted time. As the owner of the company, and a personal trainer himself, Eric Leader has taken it upon himself to hire only the best of the best. He has hand picked the best fitness professionals, with the highest degrees and certifications in the field.

5.) Safety, and learning how to use correct form while performing exercises. Preventing injury is extremely important, learn how to use correct form and workout safely.

6.) Constant support. Any time you need us, we are just a phone call away. It doesn't matter day or night, we are hear to support you in achieving your goals. Call us from the grocery store, from the hotel, it doesn't matter, we are here. Our clients are also our friends, and your goal is our goal. We will do anything we possibly can to see that you reach your goals.
7.) Programs are tailored to the client's specific needs and wants. Everyone has a different goal and starting point. Our fitness professionals will write a program specifically targeting your individual needs. Our programs will assess not only your fitness regimen, but your diet as well. No matter what the fitness level or background, we have the programs to suit your needs.


Personal Trainer York: Does the Session Have to Be in My Home?
Maybe you don't have a ton of room to workout at home, no problem! York offers plenty of great parks like Farquhar Park, Penn Park, and Albemarie Park to name a few. Our staff can meet you at the park with all the equipment needed to give you an amazing workout. Are you ready?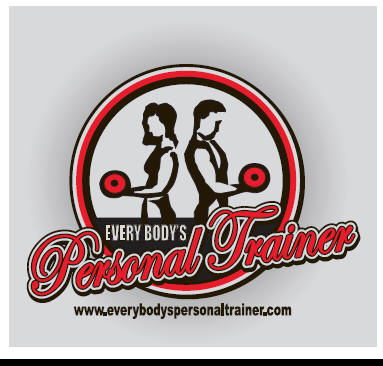 Our mission, at Every Body's Personal Trainer, is to provide only the best in training and customer service to our clients. At EPT, our clients are also our friends, and we take our relationship with our clients very seriously.
Lets face it, life isn't easy. We all get tired at the end of the day, and sometimes feel lethargic. At EPT, our mission is to not only educate our clients on how to exercise and eat properly, but also to help our clients increase quality of life.
It is my own humble opinion that before you can truly be happy and self actualize in life, you must first be happy and love yourself. Our personal trainers strive to to provide a balanced life that contributes to the individual's long-term physical, intellectual, and social growth. Our training programs encourage individuals from teens through seniors to enhance their levels of strength, endurance, and flexibility, in the most productive, practical, and safest manner possible.
If you are ready to get started, our personal trainers would love to meet you and set up a free, no obligation, consultation. Our trainers want to learn about you, and how we can help you achieve all of your goals. Feel free to contact us any time, and we look forward to assisting you.
Wishing You and Yours the Best of Health!!!!
Many people are aware that proper fitness and exercise are an essential part of a healthy lifestyle. There are a multitude of ways to work out, from going jogging to getting a gym membership to doing yoga with friends. But one of the options that tends to be under-used is the option of personal training at home. Part of the reason why people don't think of this option is simply because they're not sure exactly what it is, and this lack of familiarity causes people to be hesitant to give it a try. In this article, we'll look at what in-home personal training is and how it can benefit our neighbors in the Fairfax community and surrounding areas.
What it is
In-home personal training brings all the benefits of a personal trainer right to your home. The same exact things that you would do with a trainer at the gym can be done right in the comfort of your own home. The personal trainer comes to you, visits on your schedule, and brings all the equipment you'll need to have a successful workout.
In-Home Personal Training is Professional
When you choose in-home personal training, you are getting access to a professional who comes right to your home and delivers excellent-quality training in order to give you the best-possible results. It won't feel awkward, like having a stranger in the house, or even like having a service technician in your house. There are two key differences:
First, the personal trainer has a business to run and a professional reputation to maintain. If a personal trainer ever failed to respect you in your space, that would be too costly to their reputation.
Second, you're interacting directly with the trainer as you do your workout, rather than just letting someone into your home who has a job to do, like plumbing or wiring. Because you interact, you get to know them and they get to know you.
In-Home Personal Training Gets Results
Having a fitness instructor come to your home is one of the fastest, most reliable methods of getting in shape. The reason for this is that you get customized, individualized instruction that is tailored exactly to you. If you pop in a DVD, you'll get a generic workout, but if you have a real person telling you what to do and evaluating your form and your progress, you'll get a very specific workout.
In-Home Personal Training is Based on Your Goals
If you don't know where you are and where you want to end up, your workout will be aimless and you won't make as much progress as you should. Our trainers here at EPT are skilled in discovering your fitness goals and then creating a path to get you there. Every exercise and every rep will be geared precisely toward helping you get where you need to go.
Have one of the areas best trainers work with you in the comfort of your own home. Our personal trainers in York, Pennsylvania will bring the equipment necessary to give you a great total body workout in the convenience of your home. Don't give up, and believe that you can make your goals happen. We can help you get there, and your goals are our goals. We believe our clients are also our friends, and we'll do whatever it takes to get you there. Give us a call today to get started on your path to achieving your goals with one of our in home personal trainers in York.