A Letter From the Owner| In-Home Personal Training| Meet Our Personal Trainers| Getting Started ||Free Consultation | Contact Us
Owner Eric Leader's Blog Our Mission Pricing Testimonials
Are You Looking For Personal Trainers in York, PA?
Tired of being out of shape? Working with a personal trainer is the most effective and safe way to reach your goals. Our certified personal trainers in York will design a workout program specifically tailored to target your individual needs. We offer fitness plans for people of all ages and fitness levels. If you have a goal, our in home trainers can design the program that will help you to achieve that goal quickly, and in a safe manner.
At Every Body's Personal Trainer, we have personal trainers in York, as well as various locations throughout York County. If you live in the area, you need not look any further for your in home personal trainer. Our staff are among the best in Pennsylvania, and we look forward to serving our clients in the area.
Our instructors will bring the equipment necessary to give you a great total body workout in the convenience of your home. If you are ready, and sick of paying so much for training, you found the right place. Our sessions cost as little as $55 per hour! Give us a call today to get started on your path to achieving your goals
We'd love for you to take advantage of our free, no obligation, consultation. We sincerely feel that our trainers can help you achieve your goals, but we want to prove it, and earn your business. We take our customer service very seriously, and never take our clients for granted. If you have any thoughts or concerns on how we can improve our service, we would love to hear from you. We are constantly striving to improve and offer the best personal training services in the area, and we would love to hear what you have to say. On behalf of our training staff at Every Body's Personal Trainer, I only have one question for you. "Why leave home, we'll bring the gym to you!"
EPT would like to wish you and your family a happy 2017. Let's start the New Year off right and dedicate ourselves to the happiest and healthiest year of our lives. If you have decided that this is going to be the year that you get your health back, we would love to assist you in achieving your goals. Our personal trainers are very skilled, and very down to earth, and together we know that we can help you change your life. So if you are ready to get started, give us a call today at 443 615 2702!
Follow Us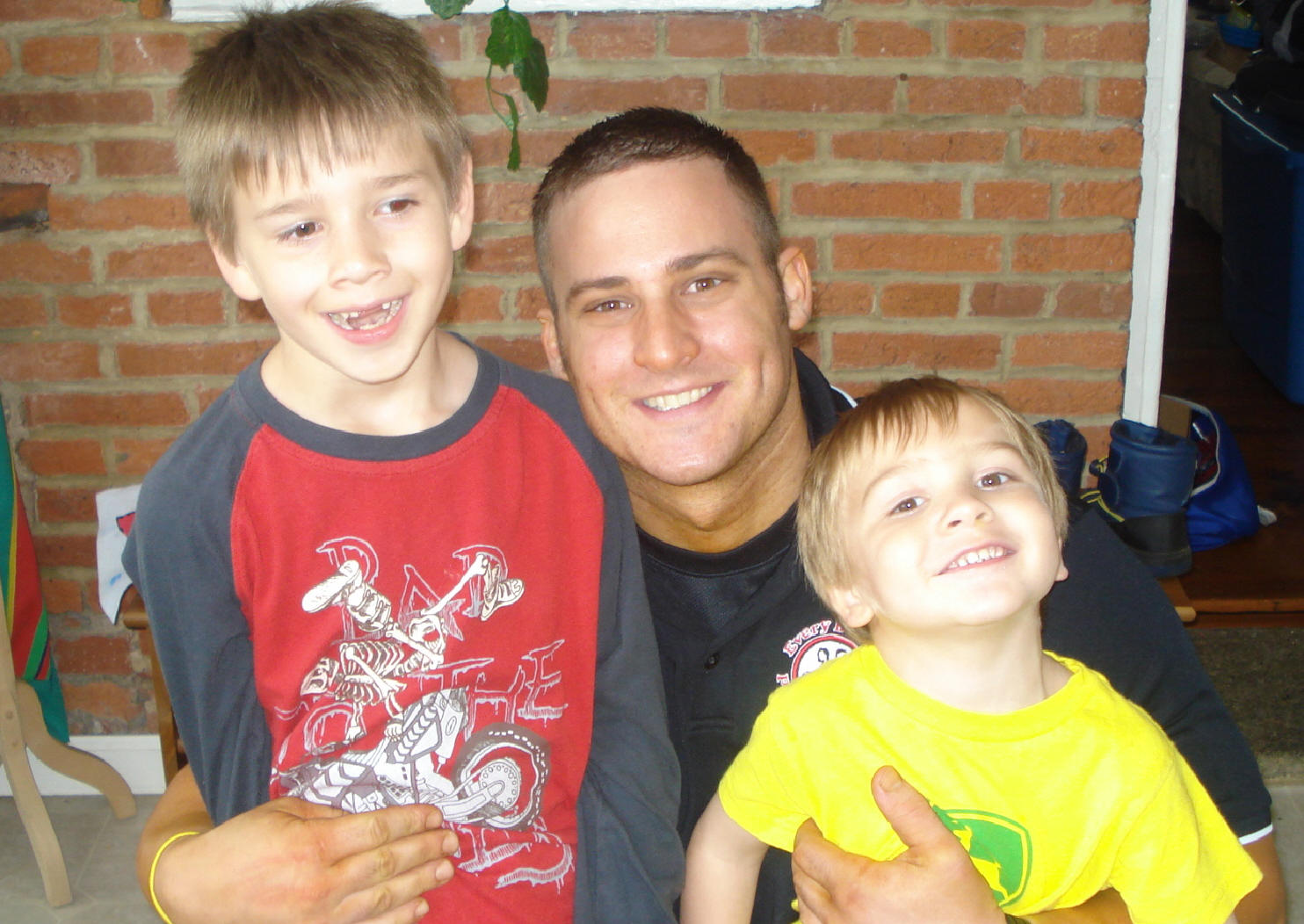 Eric Leader-Owner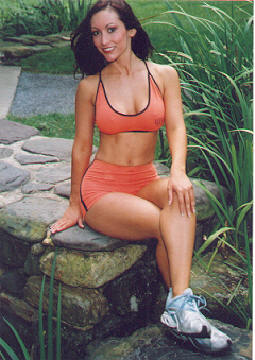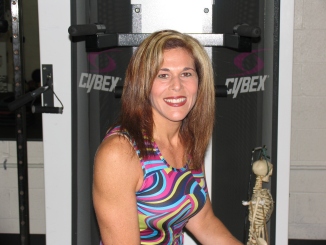 Click Here for a Free Consultation
Contact Information
Please do not hesitate to contact us if you have any questions at all.
Telephone:

(443) 615-2702

E-mail:
What are clients saying about our personal trainers in York?
We at Every Body's Personal Trainer take our reputation for providing great in-home personal training among the community very seriously. At Every Body's PT, our clients are considered our friends, not just our clients. Not only is our in home training company passionate about providing great customer service and personal training in Maryland, Virginia, and Pennsylvania in the comfort of your home, but we are heavily committed to providing you the results that you desire. The following are testimonials from some of our clients at Every Body's PT:
After tearing my ACL, and giving birth to my two sons, I gained a tremendous amount of weight. I gained so much weight, I refused to visit my family out in California for the fear that they would make fun of how much weight I had gained. I knew I did not have the discipline to lose the weight on my own, so I knew that I needed a personal trainer. I am so happy to now say that I have lost 55 pounds!!! My knees do not hurt nearly as bad as before, and I feel like I have so much more zest for life than I did before. I never would have thought I could do it. Thanks for all of your hard work.
Lynn Swanson
York, Pa
Every Body's Personal Trainer,
Thanks for helping Daniel prepare for his high school football team. I hear him bragging to his friends all the time how much he can bench press. I can't help but laughing. Your company provides such a great service. Keep up the good work!!!
Joan McElduff
York, Pa
Every Body's Personal Trainer,
As an 82 year old senior, I was hesitant about engaging in weight training. I knew how important it was for my bone mineral density and osteoporosis, but I had never done it before. Thanks to you, I now love resistance training and feel so much stronger and more energetic. I thought you were asking too much having me use 15 pound dumbells, but I can do it! Thanks for working with someone my age.
Ruth Gentry
York, Pa
Why Work With Our Personal Trainers In York?
Because in home personal training eliminates excuses! Too busy to go to the gym? The gym comes to you. You can work out on your lunch break, or at any time of day that fits your schedule. No more excuses! Don't like the "meat market" atmosphere of gyms? We don't either. When you work out at home or in your office with an

in-home personal trainer, you don't have to compete with anyone, dress up for anyone, or work out to impress anyone. The focus is solely on you and achieving your goals. No more excuses!
Many people already have equipment at home, and don't want to join a gym (and shouldn't have to!) You may own exercise tapes that you don't watch (or ONLY watch, and don't actually participate.) You have probably researched about weight training, and have a basic understanding of what to do, but you're not doing it correctly or effectively. That's why having a personal trainer is a great option.
Having an in home personal trainer work with you can teach you how to safely and effectively use the equipment you have, motivate you (when you have the time and resources and just don't do it anyway) and keep you

accountable

right in your home to improve your fitness and health.
When you work with an in-home personal trainer, you must be sure that he or she:

Has personal training experience, and not just a general knowledge

Is ethical, professional, and prompt

Has plenty of work experience to work towards YOUR goals, and not just a general one-fits-all goal

Is the right fit for what you are trying to accomplish
Personal Trainer York: Does the Session Have to Be in My Home?
Maybe you don't have a ton of room to workout at home, no problem! York offers plenty of great parks like Farquhar Park, Penn Park, and Albemarie Park to name a few. Our staff can meet you at the park with all the equipment needed to give you an amazing workout. Are you ready?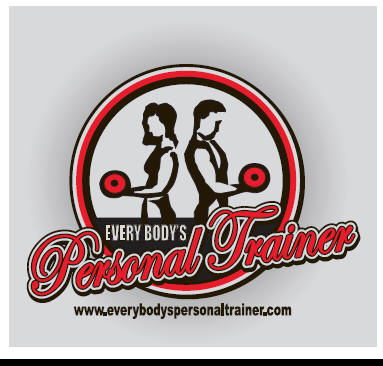 Our mission, at Every Body's Personal Trainer, is to provide only the best in training and customer service to our clients. At EPT, our clients are also our friends, and we take our relationship with our clients very seriously.
Let's face it, life isn't easy. We all get tired at the end of the day, and sometimes feel lethargic. At EPT, our mission is to not only educate our clients on how to exercise and eat properly, but also to help our clients increase quality of life.
It is my own humble opinion that before you can truly be happy and self-actualize in life, you must first be happy and love yourself. Our personal trainers strive to provide a balanced life that contributes to the individual's long-term physical, intellectual, and social growth. Our training programs encourage individuals from teens through seniors to enhance their levels of strength, endurance, and flexibility, in the most productive, practical, and safest manner possible.
If you are ready to get started, our personal trainers would love to meet you and set up a free, no obligation, consultation. Our trainers want to learn about you, and how we can help you achieve all of your goals. Feel free to contact us any time, and we look forward to assisting you.
Wishing You and Yours the Best of Health!!!!
WHY PERSONAL TRAINING IN YORK AT HOME IS THE PERFECT SOLUTION FOR YOU

Do you feel too lazy to visit the gym?

Is time a problem for you or do you simply not feel motivated enough to stick to a gym schedule?
If you answered a 'YES' to these questions, then personal training at home is definitely for you.

Personal training, at the comforts of your home has several advantages. First and foremost, this is the trusted way to achieve your fitness goals, since your training will have focused attention from your trainer. This training at home is suitable for people who have tight schedules, do not have time to go to the gym or simply because they do not feel motivated enough to visit the gym.

Today several people prefer to achieve their fitness goals, with the help of a personal trainer, from home.


PERSONAL TRAINING AT HOME – SOME REASONS WHY IT CAN BE GOOD FOR YOU

Perfect Customized Workouts For You–

As your personal trainer is beside you and demonstrates the posture or movement and the correct technique, the chances of working out wrongly are reduced. Thus, as exercises are done perfectly, the chances of achieving desired results increase two-fold. The risks of injuries are also reduced.

Complete Privacy and Total Comfort –

It is often intimidating to workout at the gym, especially for women, who are often embarrassed for their imperfect body. Several people skip their gym routines or drop out too soon, just because they feel too conscious. In case of personal training at home, there is total seclusion and comfort. You can exercise comfortably without worrying about prying eyes, uncomfortable temperature or even loud music.

Save Time –

As you have your personal trainer at home, you do not have to rush through your job and home responsibilities. No additional time spent on packing your gym gear, clothing, traveling or even worrying about finding a parking spot near your gymnasium. Your personal trainer will arrive at the scheduled time, your workout gets done on time and there is no time waste on transit.

Get Personal Attention –

This is one of the primary reasons why people opt for personal training at home. One-to-one attention from a personal trainer with complete focus on problematic areas of your body, helps in achieving your fitness goals in a focused way. A special fitness program or routine is designed especially for your requirements and body structure or type. Your progress is monitored, limitations are tracked and exercises are tweaked as per your body and requirements. So much personal focus and attention is not possible in the gym, where the trainer might have to attend more people.

Enjoy Personal Coaching –

During the course of your training, your personal trainer will often guide you on fitness essentials, provide you nutritional tips, teach you ways to reduce the risks of injury and educate you about fitness. You have the opportunity to interact with your trainer as and when you need. If you face problems, soreness or strains during training, the problem is quickly addressed. Your exercises might also be tweaked as per your requirements. You might not have this kind of privilege when you are in a gym.

Set Realistic Goals –

Your personal trainer will help in setting realistic goals – this can be related to muscle gain, weight loss, tummy toning or strength building. Your personal trainer will not just help, in setting the goals, but will also offer full support in achieving the goals. Your diet is also taken care of as per your progress.

Try out personal training at home and you will soon feel a difference in how your workout.
Not Convinced? How About These Benefits of Exercise!
1. Boost Your Brain Health

Many people focus on the cardiovascular and weight loss benefits of exercise, but there's far more.

In a study of adults aged 60 to 80, those who were the most physically active had better brain oxygenation and better patterns of brain activity, particularly in the hippocampus and in connecting different brain regions together.

Such patterns are associated with improved cognitive function.2 What is perhaps most intriguing about the findings is they occurred among older adults who were physically active but not athletes.

The study participants did not exercise formally but rather got their activity in via walking, gardening and simply moving about each day — and those who moved the most had significant brain advantages compared to their more sedentary peers.

Not to mention, exercise has been linked to lower rates of depression and Alzheimer's disease along with improved memory.

One reason why exercise is so good for your brain may be because it stimulates the production of a protein called FNDC5, which in turn triggers the production of BDNF.

In your brain BDNF not only preserves existing brain cells,3 it also activates brain stem cells to convert into new neurons and effectively makes your brain grow larger.

2. Feel Happier

Happiness is what life's all about, right? Exercise might help you achieve this ultimate goal.

A study by Princeton University researchers, for instance, revealed that exercising creates new, excitable neurons along with new neurons designed to release the GABA neurotransmitter, which inhibits excessive neuronal firing, helping to induce a natural state of calm.4

Anandamide (AEA) levels are also known to increase during and following exercise. AEA may also be involved in increasing BDNF and is a neurotransmitter and endocannabinoid produced in your brain that temporarily blocks feelings of pain and depression.

It's a derivative of the Sanskrit word "bliss," and a deficiency is associated with increased anxiety and stress.5 Exercise also boosts levels of potent brain chemicals like serotonin, dopamine and norepinephrine, which may help buffer some of the effects of stress.

3. Slow Down Aging

Exercise can make you look and feel younger in a number of ways. It can help you to be more flexible, sleep better and lower your risk of chronic disease.

Exercise also induces changes in mitochondrial enzyme content and activity, which can increase your cellular energy production, and triggers mitochondrial biogenesis (the process by which new mitochondria are formed in your cells).6

This reverses significant age-associated declines in mitochondrial mass and, in effect, may help "stop aging in its tracks."

4. Better Skin

Exercise increases circulation and blood flow to your skin, which means its receiving a fresh dose of oxygen and nutrients. This promotes overall skin health while helping to heal wounds.

To improve your skin, you'll want to focus on resistance training, where you're using your own bodyweight to challenge your muscles. Lunges, pushups and planks are examples of resistance exercises.

By increasing lean muscle mass that sits just under the surface of your skin, it can make your skin appear more taught and lifted. Excessive cardio training is not recommended if skin toning is your goal.

This is because the stress placed on your body when you're running long distances produces excessive amounts of cortisol, a stress hormone responsible for inflammation. This can take a heavy toll on your skin, as cortisol tends to break down collagen, resulting in wrinkling and sagging.

5. You Can Get Fit in Minutes

It doesn't take much exercise to reap the benefits, provided you're willing to work hard. Just 12 minutes a week, or four minutes a day for three days was all it took to improve fitness levels in overweight inactive middle-aged men.

For the study, one group of men followed a protocol known as 4x4 training, completing four intervals of four minutes of high-intensity exercise (16 minutes a day, the "16-minute group") three times a week for 10 weeks.

The second group exercised three times a week using four-minute high-intensity sessions, for a total of just 12 minutes of exercise a week, or just four minutes a day (the "four-minute group").7 Both groups showed marked improvements. The four-minute group had a 10 percent increase in VO2 max (an indicator of cardiovascular health) compared to a 13 percent increase in the 16-minute group.

The four-minute exercisers also experienced decreases in their blood pressure levels at amounts even greater than the 16-minute group. Other research has shown participants were able to improve their insulin sensitivity an average of 24 percent with as little as three minutes of HIIT per week.8 Further, according to the American Council on Exercise (ACE), the benefits of HIIT include:9

Significantly increased aerobic and anaerobic fitness
Decreased fasting insulin and increased insulin sensitivity
Reduced abdominal and subcutaneous (just under the skin) fat
What can I expect during my initial training session?

During your initial meeting with one of our personal trainers in York, he or she will begin the process of getting to know you, in terms of your health and fitness goals, your health and exercise history, as well as your likes and dislikes. It is this information along with your trainer's expertise and experience that will assist them in developing a customized program for you. Depending on your fitness goals, your trainer may administer a variety of assessments during the initial session, or may reserve some assessments until a point in your program that is more appropriate. The assessments that are ultimately selected are done so in line with your fitness goals, and are used to establish a baseline for progress comparison further down the road. Assessments are also used to gauge your current level of fitness, which can assist the trainer in developing your customized program (in terms of selecting proper exercise intensity, appropriate weight for strength training exercises, etc) and meeting your health and fitness needs. Examples of assessments that may be conducted include body composition assessments, movement screens and postural assessments.
Have one of the areas best trainers work with you in the comfort of your own home. Our personal trainers in York, Pennsylvania will bring the equipment necessary to give you a great total body workout in the convenience of your home. Don't give up, and believe that you can make your goals happen. We can help you get there, and your goals are our goals. We believe our clients are also our friends, and we'll do whatever it takes to get you there. Give us a call today to get started on your path to achieving your goals with one of our in home personal trainers in York.