A Letter From the Owner| In-Home Personal Training| Meet Our Personal Trainers| Getting Started ||Free Consultation | Contact Us
Owner Eric Leader's Blog Our Mission Pricing Testimonials
In Home Personal Training for York, Pa
Begin with an In Home Personal Trainer in York
Are you looking for personal trainers in York, PA? Well, my name is Eric leader, and I am the owner. I would like to welcome you and introduce you to the services that we offer. Rather than going to the gym, to workout or to meet with your personal trainer, our personal trainers in York will come to your home, office, or local park ready to give you a great workout.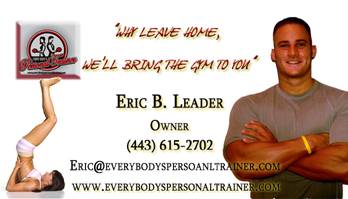 We understand how difficult it may be to get your workouts in, and finally there is an alternative. So, what is in-home personal training all about? Well rather than wasting time and money at busy overcrowded gyms, our personal trainers in York will meet with you for a free consultation. At the consultation you will be able to meet our staff and have all of your questions and concerns answered. If you like our trainer, and want to move forward, our staff will formulate an individualized plan specifically tailored for your individual needs.

Our instructors work with clients of all ages and fitness levels, from young teens, all the way up to seniors. If you have a goal, our in-home personal trainers in York are there to help you. Feel free to call us anytime at 443-615-2702 to schedule your free consultation. We look forward to meeting you!
Follow Us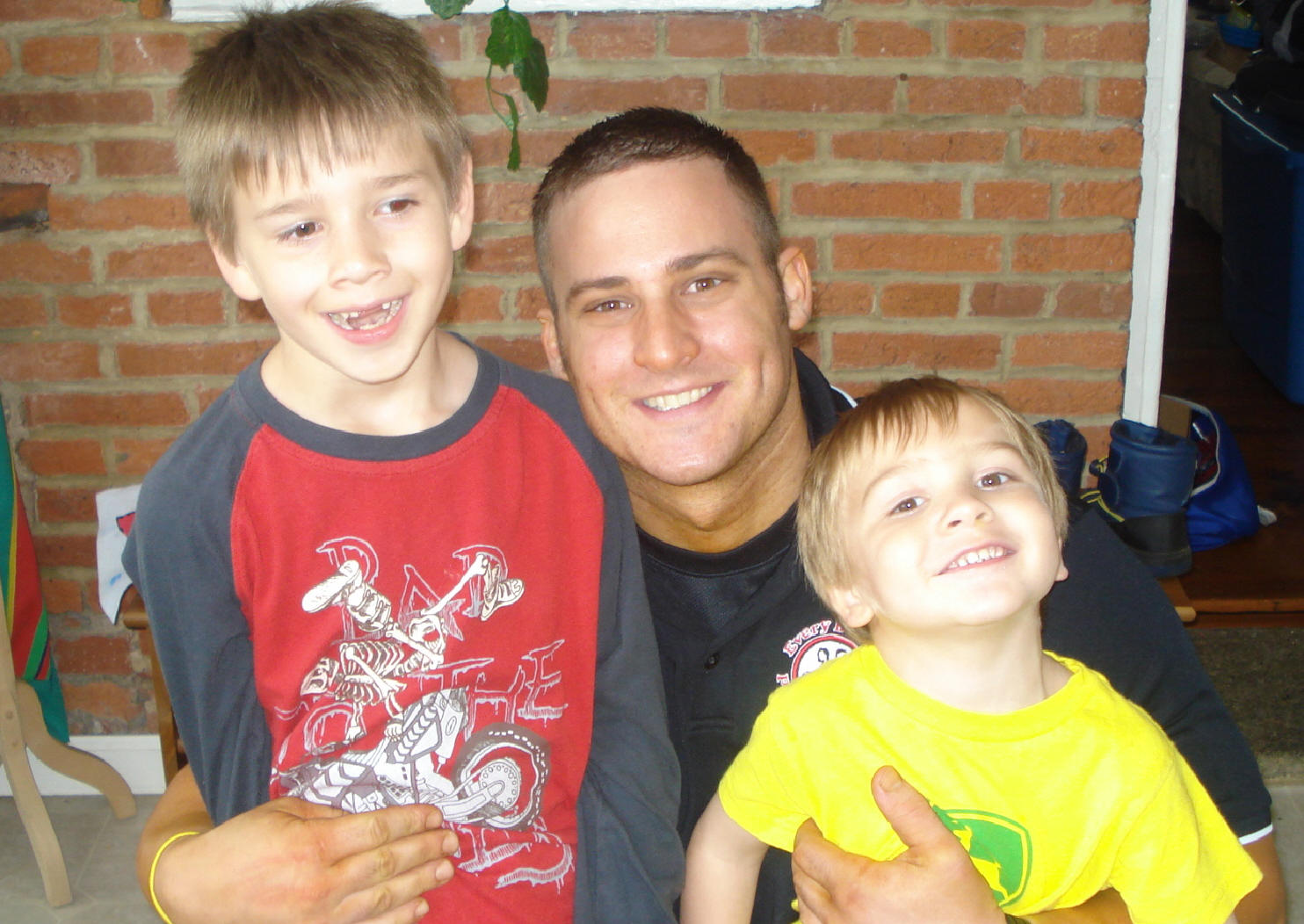 Eric Leader
Virtual training available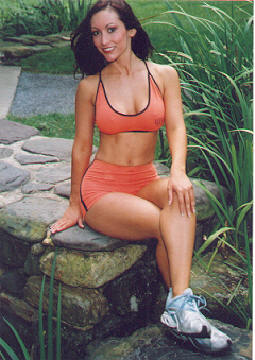 Dawn
Virtual training available.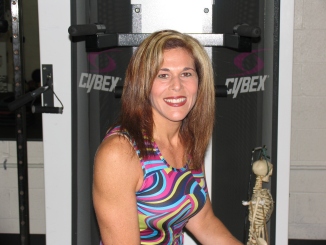 Amy Smullian
Virtual training available.
Click Here for a Free Consultation
Contact Information for Our Personal Trainers in York
Please do not hesitate to contact us if you have any questions at all.
Telephone:

(

443)

615-2702

E-mail:





Our Personal Trainers in York Specialize in:
weight loss

muscular endurance

increasing muscular strength

improving cardiovascular fitness

loss of bodyfat

senior fitness

youth fitness

sport specific fitness training

bootcamp

bodybuilding
And so much more!
What are clients saying?
We at Every Body's Personal Trainer take our reputation for providing great in-home personal training among the community very seriously. At Every Body's PT, our clients are considered our friends, not just our clients. Not only is our in home training company passionate about providing great customer service and personal training in Maryland, Virginia, and Pennsylvania in the comfort of your home, but we are heavily committed to providing you the results that you desire. The following are testimonials from some of our clients at Every Body's PT:
You guys are the best. I needed to lose weight and to lose weight quick for my wedding, and I never thought I would be able to lose the amount of weight I was looking to lose. Your trainer has pushed me not too hard but hard enough to help me lose the weight and get in the best shape of my life. The diet plan and exercise plan were perfect, and we achieved our goals. Thanks again for getting me ready for my special day.

Lindsey Pap
York, Pa

I found you all after doing a Google search when I was looking for a personal trainer for my father. He had surgery and has been sedentary ever since. We needed somebody to get out there to help him as he was unable to get to a gym. The service that you provide, at home, was such a perfect fit for what we were looking for and I was so excited that we found your company. The assistance you gave my father helped him to get moving and back on his feet.

Jill Rain
York, Pa

Motivation and accountability have always been the two factors that prevented me from achieving my goals. I finally concluded that I needed the help of a professional trainer to push me through all of the excuses and roadblocks that have been in my way. Although I was nervous initially my tensions and anxieties were put to ease after my initial consultation with your team. Your staff is very down-to-earth and easy to work with and helped me so much I cannot begin to tell you, thanks so much for everything you have done for me. I appreciate your help.

Mitch Lin
York, Pa
Not located in York. We have personal trainers in Lancaster as well!
Why Work with Our Personal Trainers in York?
accountability

Let's face it, sometimes life can be challenging and the first thing to take the backseat is ourselves. When you hire a personal trainer in York, your personal training session will be appointment based. Seeing as though you will have an appointment, your personal trainer will keep you accountable to holding that appointment.

safety

Not knowing where to begin, or how to perform the exercises properly can be very dangerous and cause injury. One of our personal trainers in York can help you to not only formulate your plan, but to make sure you are working out safely and utilizing proper form and technique.

motivation

Yes, there will be times where you do want to workout, however, there will also be times you don't. When you hire a personal trainer in York they will be there to motivate and provide energy even when you don't feel like exercising.

fun

When you workout at home with your in home personal trainer, they can think outside the box and make the workout more fun and interesting. Rely on the knowledge and expertise of your fitness trainer to spice things up and keep things interesting.
Does the Session Have to Be in My Home?
Maybe you don't have a ton of room to workout at home, no problem! York offers plenty of great parks like Farquhar Park, Penn Park, and Albemarie Park to name a few. Our staff can meet you at the park with all the equipment needed to give you an amazing workout. Are you ready?
Our mission, at Every Body's Personal Trainer, is to bring to our clients only the best and most memorable customer service in the fitness industry. We know that there are many options out there, but we truly believe that our personal trainers in York are not only the most knowledgeable but also the most professional. We look forward to showing you how much we appreciate your business and look forward to earning your trust.
Wishing You and Yours the Best of Health!!!!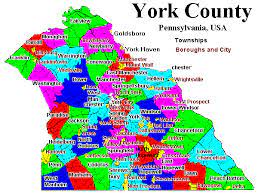 How does fitness training Help?

Do you feel too lazy to visit the gym?

Is time a problem for you or do you simply not feel motivated enough to stick to a gym schedule?
If you answered a 'YES' to these questions, then personal training at home is definitely for you.

Personal training, at the comforts of your home has several advantages. First and foremost, this is the trusted way to achieve your fitness goals, since your training will have focused attention from your trainer. This training at home is suitable for people who have tight schedules, do not have time to go to the gym or simply because they do not feel motivated enough to visit the gym.

Today several people prefer to achieve their fitness goals, with the help of a personal trainer, from home.
Why In home personal training works

Individualized Workouts For You–

Everybody has a different starting point and goal set. It's very important to individualize your program and custom fit your fitness plan to your wants and needs. Our York personal trainers will take inventory of your goals and format a program that will help you to achieve the desired outcome.

Privacy and Comfort –

Our clients love the fact that our personal trainers come directly to their homes. No more having to leave at the end of a long day and fighting traffic to the gym. Our personal trainers in York will bring the gym to you!

Stop Wasting Time –

Our trainers come to your home with all of the equipment so no need to have to take valuable time out of your day travelling to and from the gym.

Get Individual Attention –

Privacy and personal attention are a major benefit of in home personal training. No more having to worry about other people around you watching you and possibly judging. The privacy will allow you to concentrate solely on your workout.


Set Goals –

When you hire a personal trainer in York, they will help you to create realistic, attainable, and specific goals to help keep you on track. Goal setting is important to give you direction and motivation.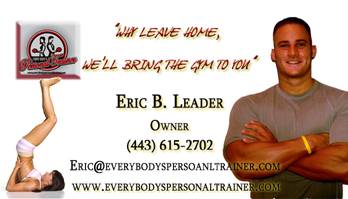 Not Convinced? How About These Benefits of Exercise!
As the owner of Every body's personal trainer, I know and understand the importance of working with a personal trainer. However, I can certainly understand the questions and apprehensions that a prospective client may have before working with a personal trainer. So how can a fitness instructor really benefit you and help you achieve your goals?

Far and away, I believe that the most important factor is accountability. I hear it time and time again with all our clients, that accountability is the most important reason to work with a personal trainer. It's very easy to miss workouts, and by having that person to be accountable to you gain consistency with your plan.

Another common reason given is consistency. Consistency is a very important element in achieving your goals. A lot of times gym-goers will have one good week here, one good week there, and then fall off the wagon. Your body does not thrive on inconsistency and needs that consistency in workouts. This is where a personal trainer can also help.

Exercise prescription and plan structure is another way an instructor can benefit their clients. Let's face it, although we like to believe we know what we're doing, maybe we don't really know. But having a professional write the plan, you know that you are going to training optimally and not wasting time not seeing results.

Results is probably the most common reason to work with a professional. Exercise is not always the easiest thing to do, and the worst thing in the world is exercising and not seeing results. Results are major motivator which will aide in adherence to your plan. So, it is very important to see results and to see them fast. Working with a professional you'll have a structured plan that is designed optimally and tailored towards your individual wants and needs which will help you see results faster.

So, as you can see from the reasons listed above, it is very beneficial to work with a professional.
So, What Is Personal Training In York Like?

York has something for everyone! From malls to parks, to memorials, there is truly something for everyone in York, Pa.

In the City of York, there are many great parks which are excellent for outdoor fun. Windsor Wonderland Park is a great local park with so much to do. It's a great local park for the kids to work off their energy and truly has something for everyone. The park is always clean & the kids love the basketball courts, baseball fields, and playground area.

Looking for shopping? Many of our athletic clients love to shop at Flying Feet, located at 1511 mount rose Ave in York. The staff is wonderful and as athletes themselves, give great advice on all footwear or athletic wear you may need. Very highly recommended.
If you still have questions in regard to personal training, please take a look at these two great websites:
Have one of the area's best trainers work with you in the comfort of your own home. Our personal trainers in York, Pennsylvania will bring the equipment necessary to give you a great total body workout in the convenience of your home. Don't give up and believe that you can make your goals happen. We can help you get there, and your goals are our goals. We believe our clients are also our friends, and we'll do whatever it takes to get you there. Give us a call today to get started on your path to achieving your goals with one of our in home personal trainers in York.
York, Pa Nearby Locations:

Columbia
Other Locations Include:
Other Locations Include:
Every Body's Personal Trainer
Phone Number: (443) 615-2702
Email: eric@everybodyspersonaltrainer.com
Hours:
Monday 5AM–9PM
Tuesday 5AM–9PM
Wednesday 5AM–9PM
Thursday 5AM–9PM
Friday 5AM–9PM
Saturday 9AM–9PM
Sunday Closed