A Letter From the Owner| In-Home Personal Training| Meet Our Personal Trainers| Getting Started ||Free Consultation with a trainer | Contact Us
|Personal Trainer/Owner Eric Leader's Blog Our Mission Pricing Testimonials
Looking For Personal Trainers
in Manassas?

Oh boy, is it time to get into shape? Have you been putting it off too long? Are you ready? Well you came to the right place!

At Every Body's Personal Trainer, we have personal trainers in Manassas, as well as various locations throughout all of Northern Va. If you live in the Manassas area, you need not look any further for your in home personal trainer. Our staff are among the best in the area, and our instructors look forward to working with you to achieve the results that you desire.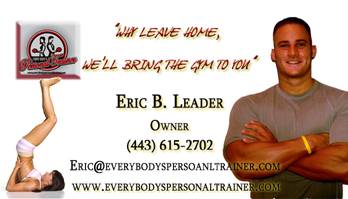 Have one of Manassas's best personal trainers work with you in the comfort of your own home. Our in home personal trainers will bring the equipment necessary to give you a great total body workout in the convenience of your home. Not only that, but sessions can be as low as $55 per hour, so stop paying so much! Give us a call today to get started on your path to achieving your goals with one of our in home personal trainers.

Follow Us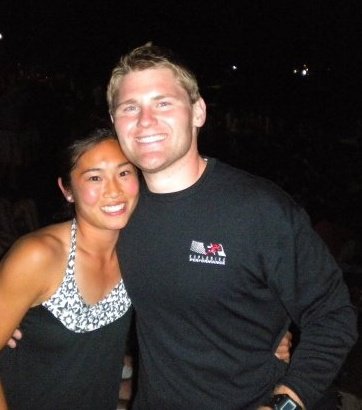 Check out Robert's 120 pound weight loss!!!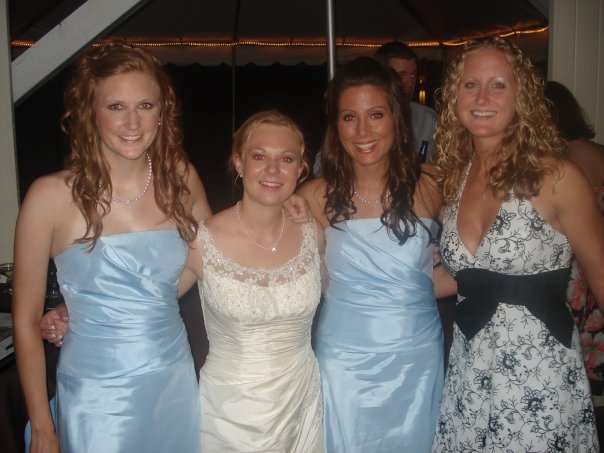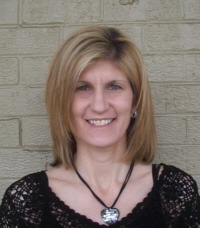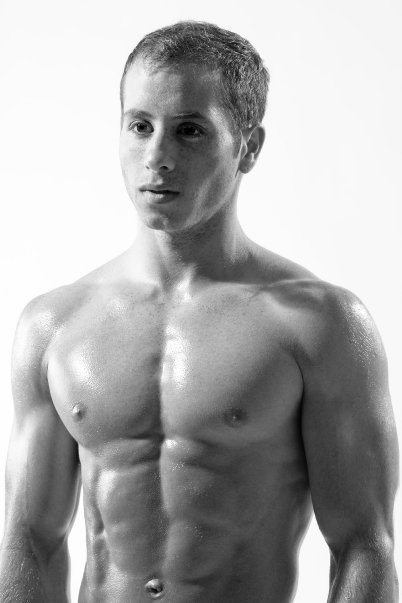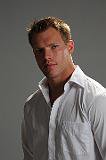 Contact Information For Our Personal Trainers in Manassas
Please do not hesitate to contact us if you have any questions at all.
Telephone:

(443) 615-2702

E-mail:
Click Here for a Free Consultation
Check out these testimonials about our personal trainers in Manassas:
I am trying to get on a good workout plan before the holidays start, and begin gaining weight like I typically do. For the first time I can actually see a difference in my body which is motivating me so much to keep my diet strong and to keep going. Working with a trainer can give you that boost to get you going, and is definitely a great bang for the buck!

I hate to work out with a passion, however, as I have gotten older, I know that I need to workout very badly. Having a trainer work with me was the only way I was going to stay on a program and get any results. Now, I actually enjoy that part of my day, and find myself looking forward to my workouts. I feel so much better, and it's a very nice place to be.

Rachael D' Amato

Manassas, VA
As a senior, I knew that it was important for me to perform resistance training to help with my bone mineral density and to prevent osteoporosis. However, I have never touched a weight before in my life, I knew I needed help to prevent injury. Every Body's Personal Trainer was the right choice. My trainer comes to my home and helps me hands on to perform all of the exercise for each muscle of my body. It has truly been a great investment.

Bill Worthington
Manassas, VA
Every Body's Personal Trainer,
As a business executive, I don't have a lot of time to workout. My schedule is always in flux, and my free time is extremely scarce unfortunately. Nonetheless, I knew I needed to somehow find a way to get my workouts in. My stress levels have always been extremely high, and I knew that with my blood pressure and weight, I was a ticking time bomb. Your in-home personal training service has been extremely valuable to me. You have met the demands of my schedule, which is an extremely tough task. For the first time in my life, I am working out on a consistent basis, and I am noticing the results. Thank you for getting me back into shape. I am so much more efficient at work, and my energy levels have really improved. I look forward to purchasing more sessions and continuing with my progress. I never knew I could get such great workouts at home.
Michael J. Rawlings
Manassas, VA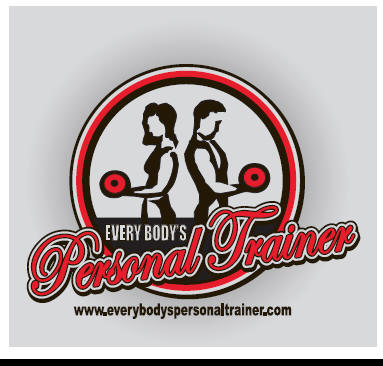 .)
So Why Use One Of Our Personal Trainers In Manassas?
1.) Intensity, intensity, intensity! To get results, your body needs stimulation to make the adaptations to get you those results you seek. The body needs to be stimulated, it needs intensity to make it reinvent itself and change. Although we try, it's very hard sometimes to train with high intensity by yourself. Have a trainer to work with will help you reach that higher intensity level, and allow you to get those results quicker and easier.

2.) The encouragement received from an in home personal trainer is very motivating. Lets face it, working out can be tough, and sometimes boring. Our fitness pros will be with you every step of the way, encouraging and motivating you to achieve your goals. Do you find yourself too tired to workout sometimes, let our trainers use their energy and enthusiasm to help you through those tough workouts.

3.) Our personal trainers in Manassas will give you accountability! Do you find that you are missing workouts? The gym isn't going to call you and ask where you are. With an in home personal trainer, you have an appointment. Our fitness pros will be there regardless, no more excuses not to get your workouts in. We'll motivate and give you accountability.
4.) The knowledge of the personal trainers is very beneficial. How often do you find yourself wondering what to do and where to start? Let our staff take all of the guess work away, thus preventing wasted time. As the owner of the company, and a personal trainer himself, Eric Leader has taken it upon himself to hire only the best of the best. He has hand picked the best fitness professionals, with the highest degrees and certifications in the field.

5.) Safety, and learning how to use correct form while performing exercises. Preventing injury is extremely important, learn how to use correct form and workout safely.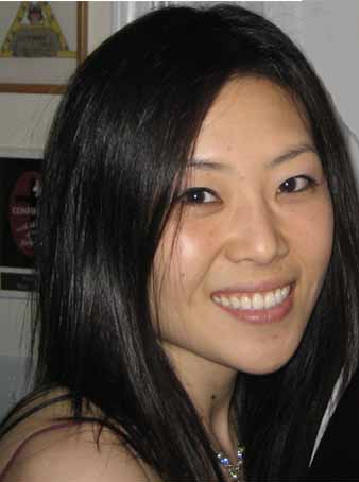 Manassas personal trainer Haejin
What Can A Personal Trainer In Manassas Do That You Can't Do Yourself?
When youíre trying to get into good shape, one of the things that might occur to you is to hire a personal trainer to help you. However, youíre probably considering other options as well, such as just going jogging or getting a gym membership or an exercise bike. You might be wondering if having a personal trainer justifies the time and expense of having someone dedicated to advancing you in your fitness goals. We think the answer is yes! However, before you just take our word for it, here are some of the things that having a personal trainer can do for you. The truth is, there are some things that are just difficult or impossible to do for yourself. Having a trainer can help to ensure that you donít have any training gaps or miss any of the benefits of the exercise youíre doing.

A PERSONAL TRAINER CAN EVALUATE YOUR FORM

One of the classic mistakes that people make when they are exercising is doing the movement with improper form. This can lead to the movement being more difficult than necessary, or a reduction in the amount of benefit that youíre getting from that exercise, or in the worst case scenario, even an injury. A personal trainer will be able to evaluate your form and make corrections to ensure that youíre maximizing the benefits you reap from your workout.

Many people have the idea that the only time they need someone to evaluate their form is when theyíre doing a totally new and unfamiliar kind of exercise. ďIíd want someone to evaluate my form if I started using the rowing machine or doing pull ups, but I definitely know how to walk and run. Iíve been doing that all my life.Ē However, even when youíve been doing something for years, a trainer can benefit you. You might have been doing it wrong all those years. Even if you were trained how to do it properly, you might have slipped unconsciously into a bad habit. Or you might have had a minor injury, like a sprain or a broken toe, that imperceptibly altered how you did that movement, and now your brain has forgotten that you ever did it any other way. Most people benefit tremendously from working with a personal trainer who can evaluate and correct their form in each exercise.

A PERSONAL TRAINER CAN KEEP YOU CONSISTENT

Itís a well-known fact that gym memberships get neglected and the best of resolutions to work out easily get shuffled to the side. Everyone is busy, and the tyranny of the urgent often gobbles up the time we had set aside for working out. However, thereís just something about having a personal trainer in the picture that will help to overcome that tendency for everything to crowd out your fitness routine. This is especially the case when your personal trainer can come right to your house and spare you the hassle of driving to an external site.
For Our Manassas Area Clients
If you are looking for more recreation in Manassas, we recommend checking out the Manassas National Battlefield Park or Bull Run Regional Park.
Both offer great leisure and excitement.
Not located in Manassas? We also can provide personal training in McLean, Alexandria, Arlington, Vienna, and many other locations throughout Northern Va.
If still curious about personal training please take a look at these two great websites:
Have one of the area's best personal trainers work with you in the comfort of your own home. Our personal trainers in Manassas, Virginia will bring the equipment necessary to give you a great total body workout in the convenience of your home. Give us a call today to get started on your path to achieving your goals with one of our in home personal trainers in Manassas.
Personal training is all about teamwork. We will be with you every step of the way to help you achieve your goals. Give us a call from the grocery store, your sonís swim meet, etc and we will be at your service. Your goals are our goals so use our years of experience and expertise to your advantage and call us anytime. You will achieve your goals! Remember, every day you will be taking a step closer to where you want to be, just donít give up youíll get there!
Manassas, VA Nearby Locations:
Annandale
Other Locations Include:
We Also Train In:
Columbia