A Letter From the Owner| In-Home Personal Training| Meet Our Personal Trainers| Getting Started ||Free Consultation with a trainer | Contact Us
|Personal Trainer/Owner Eric Leader's Blog Our Mission Pricing Testimonials Homepage
Searching For Personal Trainers in Potomac, MD?
Are you looking for a personal trainer in Potomac? Working with a fitness trainer is the most effective and safe way to reach your goals. Our certified personal trainers in Potomac will design a workout program specifically tailored to target your individual needs. We offer fitness programs for people of all ages and fitness levels. If you have a goal, our personal trainers in Potomac can design the program that will help you to achieve that goal quickly and in a safe manner.
Our highly educated staff will bring the equipment necessary to give you a great total body workout in the convenience of your home. Not only that, but stop paying so much for sessions! Our sessions run as little as $55 per hour! Give us a call today to get started on your path to achieving your goals with one of our in home personal trainers.
Below you can view, and read, about our personal trainers in Potomac, Maryland. Have an in home personal trainer get you into the greatest shape of your life today!!!
Follow Us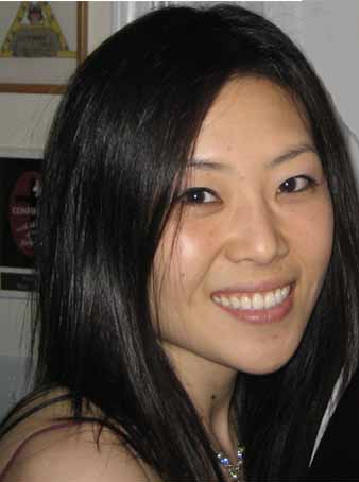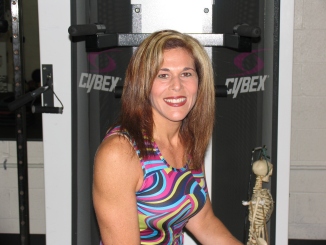 ***Check out Personal Trainer Amy's amazing physique transformation***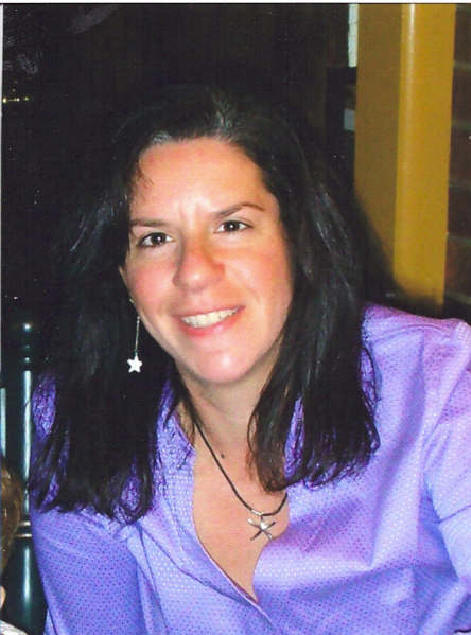 Contact Information
Please do not hesitate to contact us if you have any questions at all.
Telephone:

(443) 615-2702

E-mail:
We at Every Body's Personal Trainer would love to help you achieve a healthier and more active lifestyle. Our in home personal trainers in Potomac are very passionate about what they do and would love to assist you in making fitness fun and exciting, not just a chore. Our staff will start you off with a free consultation. The consultation is your chance to get to know your trainer, and we recommend having plenty of questions to ask. Our instructors are the best of the best, and we want to prove it.
At Every Body's Personal Trainer, many of our personal trainers live in the Potomac area. If you are ready to get started, our in home personal trainers in Potomac would love to help you achieve all of your health and fitness goals. If you are ready, we'd love to schedule you for a free, no obligation, consultation with one of our fitness pros. So what takes place at one of these consultations?
At the consultation, our in home personal trainers will ask about your current exercise patterns, your goals, as well as your past injuries and areas of concern. Our fitness instructors are here to help, and we want to know everything about you (almost everything :). We at Every Body's Personal Trainer consider our clients our friends, and we all have one mutual goal, ACHIEVING RESULTS!!! It doesn't matter when our personal trainers are always there for you. Rain or shine, our in home personal trainers in Potomac will be at your door, excited to give you a great workout. So let's get started today!!!
So what are our clients saying about our trainers in Potomac?
As a business executive, I don't have a lot of time to workout. My schedule is always in flux, and my free time is extremely scarce, unfortunately. Nonetheless, I knew I needed to somehow find a way to get my workouts in. My stress levels have always been extremely high, and I knew that with my blood pressure and weight, I was a ticking time bomb. Your in-home personal training service has been extremely valuable to me. You have met the demands of my schedule, which is an extremely tough task. For the first time in my life, I am working out on a consistent basis, and I am noticing the results. Thank you for getting me back into shape. I am so much more efficient at work, and my energy levels have really improved. I look forward to purchasing more sessions and continuing with my progress. I never knew I could get such great workouts at home.
Michael J. Rawlings
Potomac, MD
My work day makes me mentally and physically fatigued. At the end of the day, the last thing I feel like doing is working out. As a result, I have gained weight and feel so out of shape. I knew I needed a trainer to get me back on track and to help me become better about my workouts and diet. This service has been great, I can surely say that with confidence.

I decided to hire a trainer because I was getting so bored with my own workouts, and I needed some motivation to push harder. The results have been amazing! I have lost 11 pounds in two months and my energy has improved by a great deal. My trainer pushes me so much harder than I can push myself and knows how to motivate me when I am tired. Certainly a great investment!

Melissa Gabriel

Potomac, MD
As a senior, I knew that it was important for me to perform resistance training to help with my bone mineral density and to prevent osteoporosis. However, I have never touched a weight before in my life, I knew I needed help to prevent injury. Every Body's Personal Trainer was the right choice. My trainer comes to my home and helps me hands on to perform all of the exercises for each muscle of my body. It has truly been a great investment.

Bill Worthington
Potomac, MD
Fun tips from our clients in Potomac, MD
Within close proximity of the Potomac River, Potomac is an upscale community in Maryland. A small suburban community, the city has a variety of boutique shops and fine dining facilities. It is also home to both private and public golf clubs, spas and conference centers. Potomac is just twenty minutes from Washington, D.C.
One great attraction is Potomac is Potomac Paddle Sports. Offering stand-up paddle and kayak tours, Potomac Paddlesports organizes group trips through whitewater rapids. The guide begins with teaching visitors how to use the paddle board, before leading the group into the river.
Still Not Sure If A Home Personal Trainer in Potomac Is Right For You?
There's a reason movie stars and financial moguls use personal trainers: The benefits of working with a coach is one of the fastest, easiest, most successful ways to improve your health and fitness. In fact, the benefits of fitness training have proved so effective that it has spread well beyond the realm of the rich and famous. Today, fitness professionals are used by people of all fitness levels, age, and economic levels--and from all over the world--to help make lifestyle changes those people couldn't achieve by themselves. How do you know if hiring a personal trainer is the right choice for you? Consider the following things a personal trainer can do:

1. Improve Your Overall Fitness. IDEA surveys show the primary reason people hire trainers is to get professional assistance to improve cardiovascular health, strength, flexibility, endurance, posture, balance and coordination. A coach will monitor your progress and fine-tune your program as you go, helping you work your way off plateaus.

2. Reach or Maintain a Healthy Weight. Body fat reduction, weight reduction or management, body shaping and toning can all be achieved with the aid of a qualified, certified trainer, who can help you set realistic goals and determine safe strategies, all while providing the encouragement you need.

3. Learn to Stick to It. Sticking with well-intentioned plans is one of the biggest challenges exercisers face. Qualified personal trainers can provide motivation for developing a lifestyle that places a high priority on health and activity. A coach can help you brainstorm ways to overcome your biggest obstacles to exercise.

4. Focus on Your Unique Health Concerns. IDEA surveys show that 50 percent of personal trainers clients have special medical needs, such as arthritis, diabetes or obesity. A fitness trainer can help you with these or other issues, including low-back pain, rehabilitation from injury and pre/postnatal training. Your personal trainer can work with your physician, physical therapist or other health care provider to plan a safe, efficient program that will speed your recovery or enable you to reach your health goals.

5. Find the Right Way to Work Out. You will learn the correct way to use equipment and appropriate form and technique for cardiovascular work and free-weight training.
Have one of Potomac's best personal trainers work with you in the comfort of your own home. Our personal trainers in Potomac, Maryland will bring the equipment necessary to give you a great total body workout in the convenience of your home. Give us a call today to get started on your path to achieving your goals with one of our in-home personal trainers in Potomac, MD.
Not located in Potomac? We also provide personal trainers in Germantown, Silver Spring , Bethesda, Gaithersburg, Rockville, Olney and many other locations throughout Montgomery County.