Are thinking about hiring a personal trainer in Potomac to get you into the most exceptional shape of your life? If the answer is yes, then our personal trainers in Potomac would love to help you with your journey to achieving your goals. Our Potomac personal trainers have been helping clients just like you for over 13 years, and we would relish the opportunity to help you as well. So, what exactly is Every Body's Personal Trainer all about?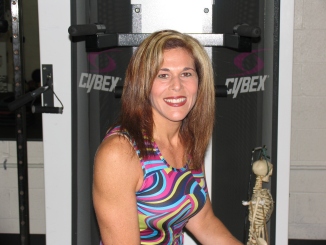 Amy Smullian- Virtual and home personal training in Potomac available.
***Check out Personal Trainer Amy's amazing physique transformation***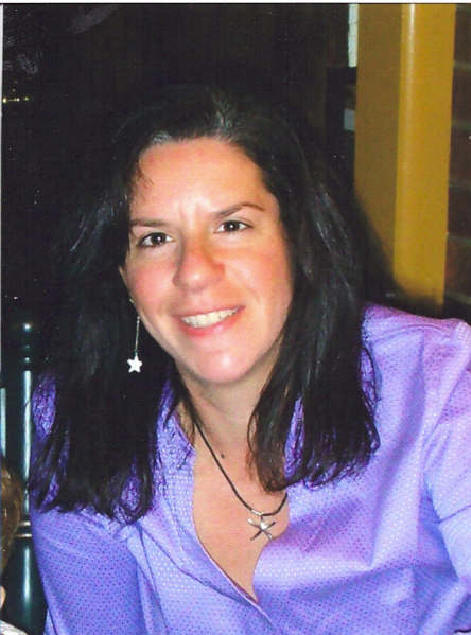 Laura Levengard Virtual training available.
Contact Information for Our Personal Trainers in Potomac
Please do not hesitate to contact us if you have any questions at all.
Telephone:

(

443)

615-2702

E-mail:
Who is Every Body's Personal Trainer?
Our company launched in 2007 on the premise that exercise should be more convenient and easier to do without having to sacrifice time going to the gym. We decided to take it one step further in that now you can have a professional instructor work with you from the comfort of your own home. No more wasted time and money on gyms you don't attend, now you can enjoy a great workout in the convenience of your private setting with a personal trainer in Potomac.
How Can A Personal Trainer in Potomac Help?
Our personal trainers in Potomac will always start you off with a free consultation at which they will ask you about your goals and what you are seeking to accomplish. From there they will design a workout and nutritional program based upon your goals for you to follow. Our instructors will bring all the equipment to your home, office, or even a local park.
Benefits of Potomac Personal Training
By working with an in-home personal trainer, you will not only have a program that is designed by a professional, but you will have the convenience of working with your trainer right there in your very own home. No more wasted time traveling to gyms, or lost money on health clubs you don't frequent. C
ertifications such as the American Council on Exercise, National Academy of Sports Medicine, American College of Sports Medicine, are esteemed certifications of our staff members.


Our staff will hold you accountable to your plan and keep you consistent with your workout program. Let's face it, how many times have you not gone to the gym when you intended to get your workout? Did the gym call you and ask you where you were? Of course not. So, as a result, there's no accountability in attending a gym. When you work with an in-home personal trainer, you will have that accountability in that your sessions will be appointment based and your trainer will expect you to be there.

Have you ever felt intimidated going to a health club? Loud music, people staring at you, we know exactly what it's like. Gym intimidation is very real, and as a result, we have taken it upon ourselves to make working out much more accessible and less intimidating. When you workout at home with your coach, you don't have to feel intimidated by all of the people attending the gym and how you look while performing your exercises. You can focus solely on your workout and your
results
.


How to get started with our personal trainers in Potomac
If you would like to get started, we would love for you to take advantage of our free no obligation consultation. We want to make sure that you feel comfortable with your fitness professional and as a result, we always extend a free consultation so that you can have all of your questions answered and feel comfortable moving forward. Call us anytime at 443-615-2702 to schedule your free consultation.

We look forward to meeting you.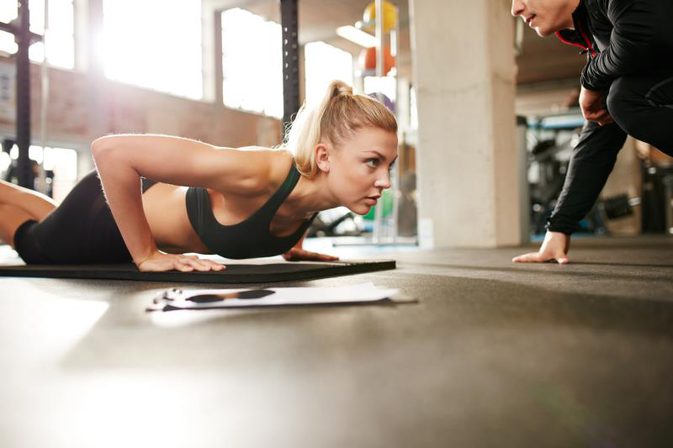 Our Fitness trainers in Potomac Are Experts In:
Weight loss and body fat reduction

Muscle gain and hypertrophy

Senior exercise prescription

Teenage exercise prescription

Pre and post-natal exercise programming

Flexibility and range of motion programming

Assessments including body fat

Sport-specific exercise and athletic training

Dietary analysis and implementation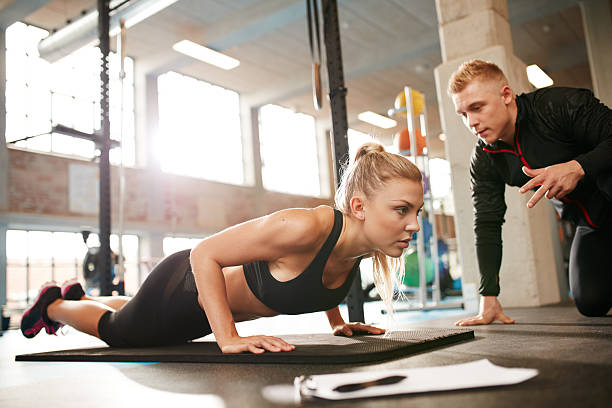 What are clients saying?
Exercise to me had always been like eating brussel sprouts, in other words, I am not too fond of it. As a result, unfortunately, I have gained a tremendous amount of weight, and my health has been affected. My doctor mentioned that I needed to hire somebody to help me regain my health, so I dialed your company after a Google search. My trainer recommended to me was incredibly down to earth, and I felt comfortable from day one. If you are like me and hate exercise, then this is the right service for you. Definitely, call them.
Melissa Derosa
Potomac, Md

My son was always very skinny and had a hard time putting on weight. He wanted to add some extra muscle and strength for high school sports, so we decided to hire a trainer. Trainer Mike has been amazing. My son loved the sessions, and his results were phenomenal.

Mike Rheardon
Potomac, Md

Eric and his crew are amazing. They make personal training empathetic and fun, and you look forward to working out. They are very customer service oriented and always impressed me by never being late. Their company is kind of a throwback service where customers are first ahead of money.
Rita Reynolds
Potomac, Md

I gave Every Body's Personal Trainer a call as I was looking for somebody to help out my father. As he has gotten older, he has gained much weight and has not been exercising. I figured a coach could help whip him back in shape and motivate him. I was fortunate to find you guys. My father loves the workouts, and we've been doing this for years. Thanks so much for your help.
Lisa Givins
Potomac, MD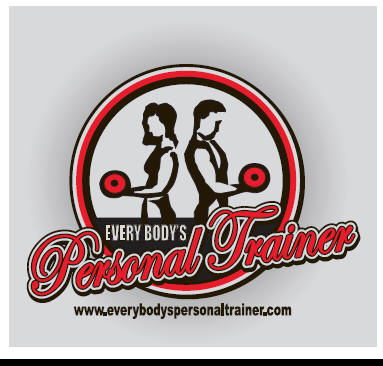 Fun tips from our clients in Potomac, MD
Within proximity of the Potomac River, Potomac is a thriving community that is very healthy and fitness conscious. There are many great parks and facilities to enjoy!

An excellent place to frequent in Potomac is Potomac Paddle Sports. At Potomac Paddlesports you can enjoy kayaking through whitewater rapids. Of course, experts are on hand to teach you how to use the paddleboards, but what a great workout!
Falls Road Local Park in Potomac is a favorite of our clients. We all love this park since it welcomes activity. Located at the park are a baseball field, soccer field, football field and walking path which even has exercise equipment. Hadley's Playground is an award-winning playground for children of all ages located here at the park as well.

Carderock Recreational Area is another favorite especially if you enjoy rock climbing.
Why In-home Personal Training Works
You may be contemplating whether working with a personal trainer in Potomac in-home would benefit you for what you are looking to accomplish. Do you necessarily need a trainer? And what exactly is in-home personal training?
We all want to feel and look healthy and fit; however, time tends to be the number one reason why we cannot be consistent in achieving our fitness goals. In-home personal training in Potomac can solve that problem. Sometimes we don't feel like battling the traffic at the end of a long day and driving out to our neighborhood gym. You shouldn't have to. With in-home personal training, our highly certified coaches will come to you!
No more gym anxiety, or overcrowded, smelly, commercial gyms, you can finally enjoy the benefits of working with a professional coach in the privacy and convenience of your very own home.
Our personal trainers in Potomac will bring all the equipment, so there is no need to worry about purchasing. Our coaches bring the resistance bands, swiss balls, free weights, you name it so don't worry about equipment.
Personal trainers that come to you, it must cost a fortune, right? Absolutely not. Our company was founded on the principle that we will never overcharge clients and we would always make our services affordable for the masses. Our packages of sessions run as low as $55 per hour.
Without a doubt, you probably still have many questions that you would like answered. Feel free to take advantage as we always offer a no-obligation consultation with one of our staff. Let us show you how we could help you today.
Not located in Potomac. We also provide personal trainers in Germantown, Silver Spring, Bethesda, Gaithersburg, Rockville, Olney, and many other locations throughout Montgomery County.
How Much is Fitness Training?
At Every Body's Personal Trainer, our customer service is highly valued, and we want you to feel good about your choice to use our personal training services. We grant a money-back guarantee on each of our personal training packages.
Experience the comfort and convenience of our service for a month to see if our fitness training program meets your expectations. If you find our service doesn't meet your needs, we want to know!

Check out our personal training package pricing here.
Frequently Asked Questions
Where does the training take place?
Answer. Our personal trainers in Potomac can meet you at your home, office, or even a local park. If you have a gym that you prefer to work out in, we can also meet you there as well.
Do I get to choose my instructor?
Answer. Absolutely. Not only can you choose your instructor, but we also offer a free consultation that way you could ask questions and make sure that they are worthy of your investment.
Do you give nutritional guidance?
Answer. Absolutely. All of our coaches are well-versed in nutritional guidance and prescription.
I have seen other companies and how expensive they are what do you guys' charge?
Answer. We pride ourselves on being one of the most cost-effective in-home personal training companies around. Our philosophy is not to overcharge clients and we understand that it can take a while for you to see the result that you are looking for and as a result, we keep our sessions very inexpensive. Our sessions run as low as $55 per hour.
Can I change my coach if I decide they don't work for what I'm looking to accomplish?
Answer. Of course. We have numerous trainers and coaches on our staff and if you feel that your current coach isn't satisfying your needs, we can certainly start the free consultation process over again until you find one that does fit the bill.
How much do you charge?
Answer. We pride ourselves in being the least expensive company around. We feel that achieving results and realizing your goals is going to take time. Therefore, we do not overcharge our clients. If you are paying more than $85 per hour, please close your wallet. Our sessions cost as little as $55 per hour, and we offer many different programs to fit any financial need.
Can my instructor meet me at my local park?
Answer. Of course. Our staff can meet you wherever you feel best for your training to take place. Whether it's at your home, a local park, or where have you we will be there for you.
Do I get to meet my coach ahead of time?
Answer. It is essential that you gel with your prospective trainer, therefore, we always offer a free meeting with one of our coaches. We want to make sure that you have all of your questions answered and that you feel comfortable before you begin your program.
Areas we service:
Company Information:
Every Body's Personal Trainer
Phone Number: (443) 615-2702
Email: eric@everybodyspersonaltrainer.com
Hours:
Monday 5AM–9PM
Tuesday 5AM–9PM
Wednesday 5AM–9PM
Thursday 5AM–9PM
Friday 5AM–9PM
Saturday 9AM–9PM
Sunday Closed
About Us
At Every Body's Personal Trainer, we are the ultimate destination in Maryland, Northern Virginia, and Pennsylvania for top-notch in-home personal trainers. Our skilled trainers come equipped with all the necessary gear to provide you with an exceptional workout in the convenience of your own home. Since 2007, we have lived by our motto of "why leave home, we will bring the gym to you!"