A Letter From the Owner| In-Home Personal Training| Meet Our Trainers| Getting Started || Free Consultation| Contact Us
|Owner Eric Leader's Blog Our Mission Pricing Testimonials Homepage
In Home Personal Training in Falls Church
Get Started with an In Home Personal Trainer in Falls Church, VA
Are you looking for personal training in Falls Church? Well, you came to the right place. At Every Body's Personal Trainer, we have the best staff of personal trainers in Falls Church, and we want to prove it! It doesn't matter if you are looking to lose weight, improve quality of life, compete at a higher level in your sport, or feel better, we can help. Our dedicated staff is ready to assist you and in the comfort of your own home. No more commuting to busy, loud, fitness facilities. Our in home personal trainers will bring the gym to you! So, if you are ready to get started with a personal trainer in Falls Church, keep on reading! We also provide personal training in Mclean, Fairfax, Alexandria, Arlington, Vienna, and many other locations throughout Northern Virginia as well.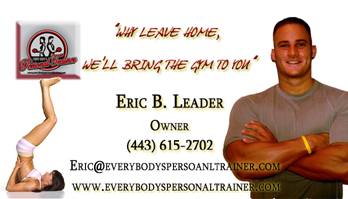 If you are ready to get started, we would love to assist you in achieving your goals. We take our relationships with our clients very seriously and consider our clients to be our friends not just our clients. We are here for you every step of the way. Feel free to call us anytime at 443 615-2702 to take advantage of our free consultation offer. At the consultation, we invite you to ask as many questions as you'd like. We want to make sure to find the perfect trainer to fit your needs. We feel that our Falls Church personal trainers are the best in the business, but we want to prove it. No more waiting to get into shape, now's the time!
Coach David

David has one of the highest degrees in the fitness industry and his high intensity interval training workouts simply categorize him as one of the best personal trainers in Falls Church.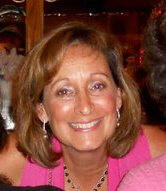 Monica Romig
Monica has a loyal clientele who have been training with Monica for years and years. Reason being is that Monica is one of the most personable and professional trainers in Falls Church.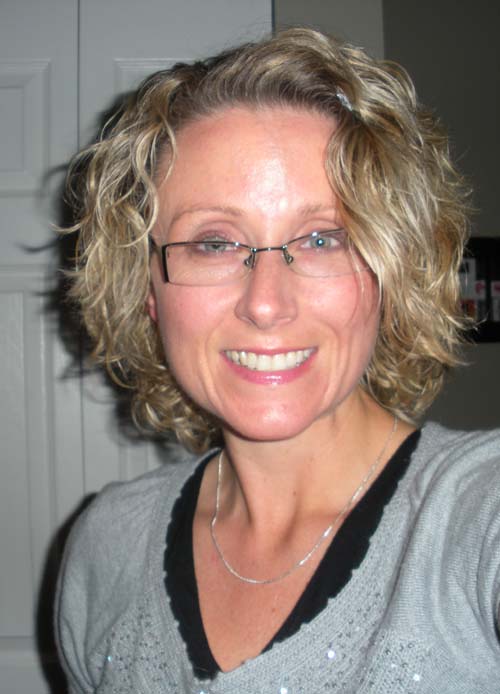 Vicki
Vicki combines here advanced degrees with her years of experience working with clients of all walks of life. She is by far one of the best personal trainers in Falls Church.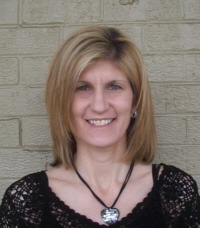 Claudia Booker
Claudia specializes in teenage and female exercise prescription.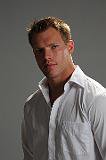 Brandon
Brandon works with a wide variety of clientele and is one of the greatest personal trainers in Falls Church.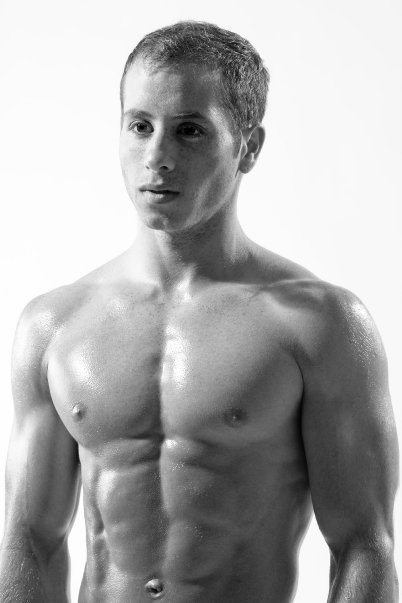 Sean Hershman
How Can you Contact Our Personal Trainers in Falls Church
Please do not hesitate to contact us if you have any questions at all.
Telephone:

(

443)

615-2702

E-mail: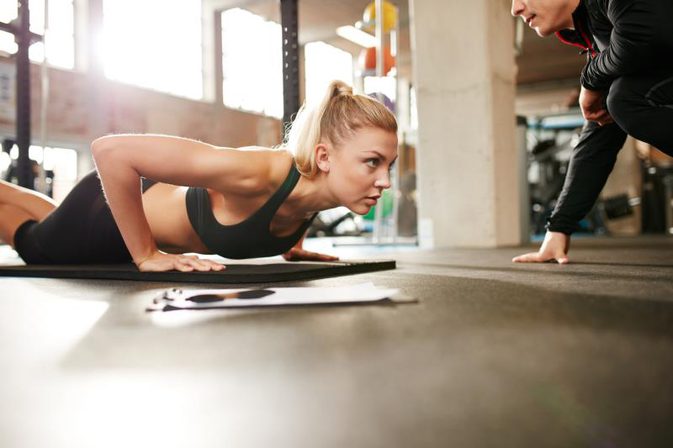 About Every Body's Personal Trainer
What if I told you that you did not have to deal with the anxiety associated with attending your local gym facility? All of those people, all of the commotion, all of the lights. What if I told you there was a way that you could save time, money, and enjoy your workouts? Sounds too good to be true, right?

Actually, it is not. These are just a few of the reasons why over 13 years ago we started our company, Every Body's Personal Trainer. Exercise should not have to be so hard to fit into your schedule, nor should you have to be overcharged at local gym facilities. With our Falls Church personal trainers, you can experience the most highly certified instructors in the area and in the convenience of your own home.

No more high-priced gym memberships, high-priced sessions, and price gouging. Our 1-hour sessions run as low as $55 per hour, so stop overpaying. We are so sure that you will enjoy our service that we always extend a free consultation with one of our fitness instructors. Call us today to learn more about what we do and how we can help you to achieve your fitness and health goals.
So,
what are clients saying?
I found your company after doing a Google search looking for a personal trainer in Falls Church. Your website and its testimonials intrigued me so I felt that it was worth at least giving you a call to see if we may be the right fit. After my initial consultation, all of my questions were answered, and my trainer outlined a program both from a fitness and nutritional standpoint. He comes to my home every Monday, Wednesday, and Friday to work with me and execute our plan. The results have been phenomenal, much better than I've ever achieved working out on my own.

Elise Raymond
My husband and I hired a trainer to work with our daughter to help her get ready for high school softball. We were looking for somebody to help increase her strength and conditioning to take her athletic prowess to another level. Her instructor implemented a sports-specific program and was kind enough to meet with us at a local softball field to execute it. Our family has been so happy with the trainer that we decided to renew our package.

Jamie Rodger
Your company was referred to me by my next-door neighbor who has been working with you all for two months. I had seen her outside with your fitness instructor and felt that I could benefit from your program as well. I signed up for a 30-session package, and within the first week, I started seeing and feeling the results.

Michaela Fields
Falls Church, VA
Anxiety and stress have been major constants in my life so exercise was something I figured could help. Not knowing how to begin an exercise program and knowing that the gym atmosphere is not for me, I did a Google search looking for personal trainers in Falls Church. I found your website and it intrigued me. After giving you all a call, I was so happy that I did. The customer service has been great thank you so much.

Jill Ebley

Fall Church, Va

The staff of in-home personal trainers at Every Body's Personal Trainer has been nothing but spectacular in helping me and my son get into shape. After the quarantine, we had gained a lot of weight and we did not want to attend the local gym. The in-home option worked perfectly for us, and we are so glad that we found your company.

Fae Laymen

Falls Church, Va

A bunch of mothers as well as myself have enlisted the services of Eric, one of the personal trainers on your staff. We have really enjoyed the workouts and he has helped us get back in shape after gaining so much weight during the stay at home. This is definitely a company I would like to recommend to anyone.

Barbara Lee

Falls Church, Va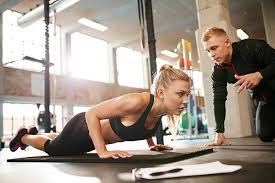 My wife and I were looking for a personal trainer to help us reach our fitness and nutritional goals. Being as though we had never worked out before, we wanted to try to work with an in-home personal trainer as we are a bit intimidated by the gym environment. After speaking with the owner of Every Body's Personal Trainer, we felt relaxed and comfortable proceeding to the next step which was the consultation. The consultation was very informative, and we enjoyed the trainer that was sent to help us reach our goals. We signed up for a package of 30 sessions, one of the most significant investments that we have made.

Mike Roads
Falls Church, Va

My son wanted to learn how to lift weights, and although I have lifted weights in the past, I needed somebody to help guide him and show him proper form and technique. We hired one of your coaches and enjoy how he has been working with our son. We have noticed a significant increase in his strength and endurance, and he has learned so much about weightlifting and strength training.

Rob Myers
Falls Church, VA

My wife and I home school our son, so we needed to fill his Phys-ed requirement. We concluded that hiring a certified fitness trainer would be a great benefit to our son to motivate him to exercise and be healthy. Jonathan has been amazing with my son so much so that we decided to renew our package and continue. Thank you so much for all of your guidance.

Bill Lodey
Falls Church, VA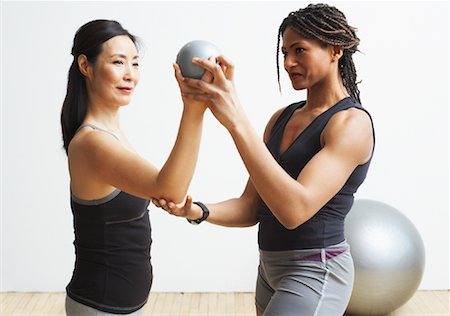 Our Fitness Trainers in Falls Church Specialize in:
Fat Reduction and weight control


Muscle building and toning of various muscular groups


Strength and Power


Aerobic fitness and condition programming


Balance & Flexibility of Motion Training


Body Composition Analysis and assessment


Diet and nutritional guidance


Comprehensive Adult and Senior Fitness


Athletic programming and prescription
Our clients have goals and achievements that are never the same, but we take great pride in tailoring fitness and nutritional programs to meet each client's specific goals and needs. We do not believe in a one plan fits all mentality, and here you will never find cookie-cutter programs.

Our company is very anal and selective when it comes to hiring instructors, and we require the best of the best to work with our clients. Our screening process is important because we want our clients to know they have the best trainer knowledge-wise and experience-wise to fit their needs.

Our trainers must have all the characteristics and traits that we make mandatory to work with our members, education and professionalism are paramount. As a client, you deserve the best, and we want you to feel comfortable that you have the best trainer for your buck.

So, if you are ready to get started don't hesitate any longer. Give us a call today at 443 615-2702 to meet with one of our trainers in Falls Church today!
Our Promise

At Every Body's Personal Trainer, our customer service is highly valued, and we want you to feel good about your choice to use our personal training services. We grant a money-back guarantee on each of our personal training packages.

Experience the comfort and convenience of our service for a month to see if our fitness training program meets your expectations. If you find our service doesn't meet your needs, we want to know!

Check out our personal training package pricing here.
What's Best, In-Home or In-Gym Personal Training For Falls Church?
Have you decided that you are ready to begin your fitness journey? Are you trying to decide whether to train at a gym or in-home? What are the advantages and disadvantages?

Within our company, many of our clients in Falls Church have gym memberships but fail to get their workouts completed. Although their intentions are right, it becomes too attractive not to frequent the gym at the end of a long day. One of the significant disadvantages of gym memberships is accountability. Studies have shown that if only 5% of gym members showed up at the same time, the gym could not accommodate. What this proves is that most people who have gym memberships, unfortunately, do not utilize their membership.

With in-home personal training in Falls Church, your personal trainer will come to you! Unlike gym memberships, you will have accountability in your exercise plan.

Many of our clients also find that trying to workout in a gym can be intimidating and cause anxiety. Many people prefer a more private, intimate, setting for their workouts. When training at home, you do not have to worry about loud noise, gym intimidation, or even your appearance. Training at home allows you to focus on your form and technique and the quality of your workout, not all of the commotion that surrounds you.

Another excellent benefit that in-home personal training bestows is the ability to utilize the outside of one's home. We all know that exercise can often be tedious and lack stimulation, so the ability to use outside space in addition to indoor space provides a way to break up one's routine and spice things up.

If you feel in-home personal training may be right for you, we welcome you to take advantage of our free consultation. Contact us anytime at 443-615-2702 to get started.
Does the Workout Have to Be in My Home?
Maybe you don't have a ton of room to exercise at home, no problem! Falls Church offers plenty of great parks like Falls Church Recreation and Park, Cherry Hill Park, and Falls Church Community Center to name a few. Our staff can meet you at the park with all the equipment needed to give you a fantastic workout.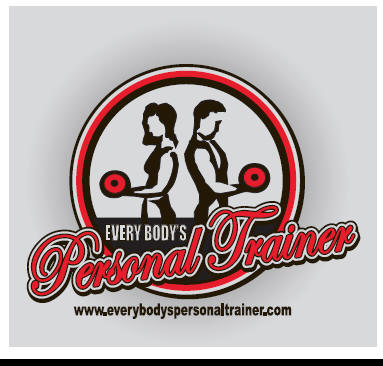 How is a Falls Church fitness trainer useful?
Many wealthy and well-known celebrities have personal trainers. However, one does not have to be rich to enjoy the benefits of having a personal trainer in Falls Church. Fitness training offers a more practical and inexpensive way of getting you into shape and keeping you healthy. That is why many people are hiring professional trainers nowadays.
The good thing is that anyone can reap the benefits of a coach, whether you're rich, young, old, out of shape or in shape. Even amateur and professional athletes work with a fitness instructor. That indicates the importance of having a coach and the great benefits of engaging in exercise training.
That being said, let's look at the top 5 benefits of personal training in Falls Church and why you should get a trainer for your workout plan.
1. Professional Instructions:
One of the great benefits of personal training in Falls Church is the assurance of getting expert instructions from your professional regarding the necessary things to do to achieve your fitness goals. Your personal instructor, through many years of experience, knows what you need to reach your goals. He/she will educate you on your nutrition, exercise, and other issues relating to your health and productivity. So, whether you're looking for exercises that would help you lose weight, gain muscle, or just to remain fit, your certified trainer knows the precise instructions to give you to help you reach your goal.
2. Quick Results:
Certified instructors understand what is required to help you achieve your fitness goals. They have been given proper training, so, they are well equipped to create programs that will facilitate your progress. Professionals usually have secrets involving fitness, exercise, and diet that you may not know. Therefore, it would be great to take advantage of the expert advice that a professional trainer can relay. This professional instruction will speed up the time required for you to reach your fitness goals.
3. Motivation:
Professional fitness coaches have been trained, schooled, and certified to work with people of different personalities. As such, they know the right approach to keep you motivated always. Even if you have failed to discipline yourself in the past, or when you do not have the willpower to keep yourself going with your workout, working with a personal trainer in Falls Church will ensure that you stick to your fitness routine no matter what it would take. And in the end, you'll achieve your goals.
4. Accountability:
Accountability is very crucial in achieving a fitness goal. However, many people find it challenging to reach their exercise goals because of a lack of accountability. And that is where our staff comes in. When you're required to give an account of your weekly activities to a trainer, you'll strive to keep to your fitness plan, both in regard to your exercising and dieting.
Consistency and accountability are so vital to your success.
5. Safety:
Fitness training can be fun when done right, and it can also be very challenging in a way, but it all boils down to how you perform your exercise. Some exercise techniques can pose a severe threat to your health when done in the wrong way. You would want to avoid injuries during your workout as much as possible; that is why personal training is crucial. With the presence of your personal trainer, you'll be able to work out without sustaining injuries or even exposing yourself to a more significant danger.
S
afety is vital.
Check out these great resources for more info:
You can do this, and we are here to help. Are you ready?
Falls Church, VA Nearby Locations:
Annandale
Other Locations Include:
We Also Train In:
Columbia
Every Body's Personal Trainer
Phone Number: (443) 615-2702
Email: eric@everybodyspersonaltrainer.com
Hours:
Monday 5AM–9PM
Tuesday 5AM–9PM
Wednesday 5AM–9PM
Thursday 5AM–9PM
Friday 5AM–9PM
Saturday 9AM–9PM
Sunday Closed