A Letter From the Owner| In-Home Personal Training| Meet Our Personal Trainers| Getting Started ||Free Consultation| Contact Us Homepage
Looking for Personal Trainers in Falls Church, Virginia?
Are you looking for personal training in Falls Church? Well, you came to the right place. At Every Body's Pt, we have the best staff of personal trainers in Falls Church, and we want to prove it! It doesn't matter if you are looking to lose weight, improve quality of life, compete at a higher level in your sport, or feel better, we can help. Our dedicated staff is ready to assist you and in the comfort of your own home. No more commuting to busy, loud, fitness facilities. Our trainer will bring the gym to you! So if you are ready to get started with a personal trainer in Falls Church, keep on reading!
If you are ready to get started, we would love to assist you in achieving your goals. We take our relationships with our clients very seriously and consider our clients to be our friends not just our clients. We are here for you every step of the way. Feel free to call us anytime at 443 615-2702 to take advantage of our free consultation offer. At the consultation, we invite you to ask as many questions as you'd like. We want to make sure to find the perfect trainer to fit your needs. We feel that our instructors are the best in the business, but we want to prove it. No more waiting to get into shape, now's the time!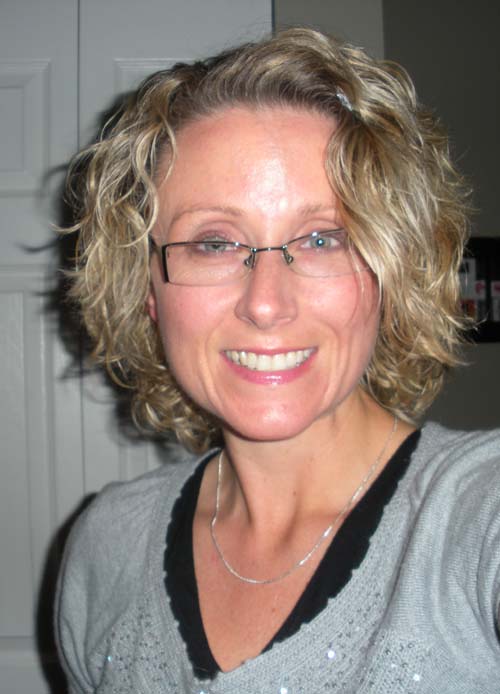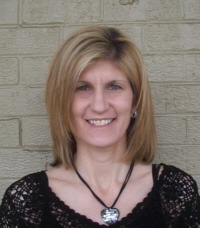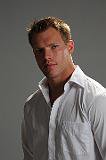 Contact Information
Please do not hesitate to contact us if you have any questions at all.
Telephone:

(443) 615-2702

E-mail:
Do Our Trainers in Falls Church Assess Nutrition?

Almost 45% of Americans are obese, not because we don't know which foods are healthy, we don't have daily guidance and discipline to stay with a food plan. Here at Every Body's PT, we teach preparedness and planning, proper food and macronutrient combinations for you, and food timing. We use a straightforward approach to helping you create a food plan with your favorite, healthy, and non-inflammatory foods. We help you learn which ratio of carbs, protein, and fat work best for your body. Preparation and timing of what foods to eat before or after exercise, bed, or long work hours are also critical. You will gain the confidence to make the right choices going forward. OVER 70% OF YOUR GOALS WILL COME FROM NUTRITION; EXERCISE ALONE WILL NOT ACCOMPLISH YOUR GOALS. Following an initial analysis of your diet and preferences, we will set up a food plan that is specific to your training regimen and lifestyle. Remember quality is more important than quantity! Eating plenty of the right foods is far more favorable than under eating the wrong foods.
So what are clients saying about our trainers in Falls Church?
Hey Eric,

I just wanted to drop you a note to let you know how I am doing. Since we began training two months ago, I have lost 12 pounds, and three inches on my waist. I feel so much stronger now, and I no longer feel winded walking up the stairs. Remember when I couldn't even do a push-up? Thanks for all of your patience and constant support. You are very motivating and inspiring. I can't believe I look forward to working out :)

Barbara D.

Falls Church


Regarding my Experience with Eric Leader:

Eric and I have been working together for four months now. We meet for workouts three times a week. As a stay at home mom, I didn't have much flexibility with my schedule and wasn't sure about starting a fitness program. However, I knew I had to change. My cholesterol was measured over 200, and I was considered morbidly obese. I figured I was a lost cause. I tried working out on my own but was too bored. I hate working out. So I just thought I'd give Eric a call. This was the best decision I ever made. I was nervous when we first met. However, Eric is very easy to talk to and makes you feel so relaxed. We started slow, and before I knew it, I was ACTUALLY losing weight. It was slow at first, but after four months I have now lost 22 pounds. I even can see muscles for the first time. I have more energy to play with my kids, and I know I owe that all to you Eric. Thanks for all your constant monitoring of me, and my nutrition as well.

Ruth Frederick

Falls Church, Va


As an 82-year-old senior, I was hesitant about engaging in weight training. I knew how important it was for my bone mineral density and osteoporosis, but I had never done it before. Thanks to you, I now love resistance training and feel so much stronger and more energetic. I thought you were asking too much having me use 15-pound dumbells, but I can do it! Thanks for working with someone my age.

Ruth Gentry

Falls Church


I just wanted to thank you for helping my wife get back into shape. After having our boys, she gained much weight and lost much confidence. Since working out with you all, I have noticed a significant boost in her self-esteem. Thank you so much for helping my wife Sherry get her confidence back.

All my best,

Dominic Pagliani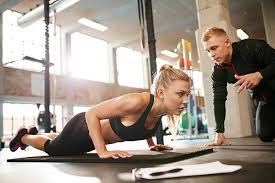 This company is refreshing because they don't just care about making money like some other companies out there. Their trainers genuinely care about their clients and the progress that we all make. With constant check-ups and calls, they take personal training to the next level. I have referred Eric and his staff to many of my friends and will continue to do so. Thumbs up!

Mike Deverau

Falls Church, Va
Our clients have goals and achievements that are never the same, but we take great pride in tailoring fitness and nutritional programs to meet each client's specific goals and needs. We do not believe in a one plan fits all mentality, and here you will never find cookie cutter programs.

Our company is very anal and selective when it comes to hiring instructors, and we require the best of the best to work with our clients. This is important because we want our clients to know they have the best trainer knowledge wise and experience wise to fit their needs.

Our trainers must have all the characteristics and traits that we make mandatory to work with our members, education and professionalism are paramount. As a client, you deserve the best, and we want you to feel comfortable that you have the best trainer for your buck.

So if you are ready to get started don't hesitate any longer. Give us a call today at 443 615-2702 to meet with one of our trainers in Falls Church today!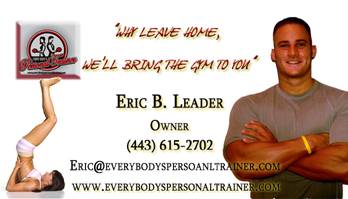 Does the Session Have to Be in My Home?
Maybe you don't have a ton of room to workout at home, no problem! Falls Church offers plenty of great parks like Falls Church Recreation and Park, Cherry Hill Park, and Falls Church Community Center to name a few. Our staff can meet you at the park with all the equipment needed to give you a fantastic workout.

Studies prove time and time again that when you learn how to workout properly with a professional, you will be empowered with the knowledge that will keep you healthy throughout your lifetime, achieving your goals quickly and safely. We specialize in programs that will minimize your time spent working out and maximizing your result. At EPT, we have a stable of qualified trainers. Our trainers, have a minimum of 5 years of personal training experience and is certified one of the five highest regarded certifications (American Council on Exercise, National Academy of Sports Medicine, American College of Sports Medicine). With our teams' extensive knowledge in the science and practice of exercise & movement, YOU will get the greatest workout. Online training and coaching are also available. Single meeting for functional analysis, or via Skype. Phone app, ios/android mutual review. After extensive research, we will work with you using the most user-friendly fitness apps. The choice is yours with either In-Home training or studio access in the DMV area. If we work with you in your location, we will bring the necessary equipment. We also specialize in elderly/senior training and disability training.
Frequently Asked Questions
Question. Do I get to meet the trainer beforehand?
Answer. Absolutely. We always start off with a free consultation whereas you get a chance to meet with your potential instructor. We want to make sure you feel comfortable and have all of your questions answered prior to beginning a program.
Question. How long are the training sessions?
Answer. Each training session is an hour in duration however sometimes it can run a little bit more or a little bit less dependent upon how the client is responding during the session.
Question. Will my instructor advise about nutrition?
Answer. Of course. We will go over nutritional prescription and programming prior to beginning your package.
Question. Isn't in-home personal training extremely expensive?
Answer. Absolutely not. Our company prides itself upon not overcharging clients. Our sessions can be as low as $55 per hour.
Question. How do I get started?
Answer. Call us anytime at 443-615-2702 to schedule your free consultation to get started today.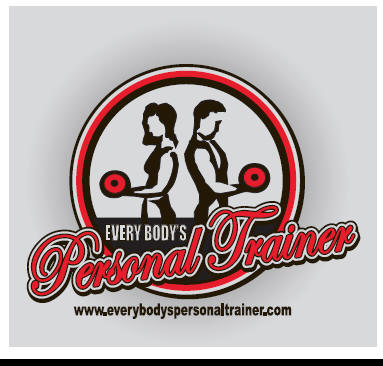 Why Work With A Home Personal Trainer In Falls Church?
Just like anything in life, reaching your health and fitness goals takes dedication, focus, and hard work. The question is, how far can you get on your own? If you're not a stranger to skipping on the occasional workout or hitting the couch instead of the weight room, we get it. However, we also want you to have the support you need! That's why hiring a coach is so vital. Here are just a few (of the many) reasons why and how it can radically change your body and your mind.
They Provide You With an Education

When it comes to attaining your goals, knowledge it power—and a professional has it! Coaches have an education in sports medicine, physical therapy, and research focused techniques that allow you to be on top of your game physically. They are on the front lines of fitness and have a degree, advanced degree or certification to support all of your health, wellness, and weight loss goals.
They Keep You Motivated

If you start weight lifting with a focused and determined state of mind, what's the chance that's you'll stay there week after week, and month after month? One of the best attributes of a personal trainer is their ability to inspire and motivate. While you run that last mile on the treadmill (and all you want to do is head to your favorite burger joint for a cheeseburger with extra cheese!) your personal trainer in Falls Church will bring you back to your center. She'll remind you why you're here. She'll refocus you to the big, overall picture, and give you words of wisdom, like this one: this workout is the most important meeting you have all day. It's the meeting you've scheduled for yourself.
They Hold You Accountable

It can be hard to stay on point each and every day and to do your body good. A personal trainer is a perfect tool to keep you accountable. Don't feel like going to the gym for a cardio session? Too bad, because your trainer is waiting for you. Do you want to indulge in a rich, chocolate dessert for dinner tonight? If you do, you'll have your coach to answer to tomorrow morning.
No matter how tough those habits may be to break, your fitness professional will be the one to remind you that 'change comes from self-love, not self-loathing.' After all, good things come to those that sweat, so get moving with a trainer who will inspire you through each pound lost, and each empowering moment you'll face!
So What Are Some Benefits Of Exercising With Our Personal Trainers In Falls Church?
Following a consistent exercise routine can provide you with numerous health benefits. According to the U.S. Centers for Disease Control and Prevention, or CDC, over 60 percent of U.S. adults don't get enough exercise. The agency suggests performing at least 30 minutes of moderately intense aerobic exercise, such as walking briskly or swimming, on most days of the week to get the health benefits of regular exercise.
Boosts Your Mood

Regular exercise can improve your emotional and mental health by reducing stress and anxiety levels. Exercising stimulates various chemicals in your brain that leave you feeling more relaxed and happier. Regular exercise also helps you get in shape physically, which can boost your self-esteem and confidence. Following a daily exercise routine with your coach might also help you to sleep better, which can put you in a better mood as well. Don't exercise too close to your bedtime, however, or you might get too energized to go to sleep.

Improves Cardiovascular Health

Regular physical activity with an in-home personal trainer in Falls Church can enhance the health of your heart. Exercising boosts your cardiovascular health by lowering your blood pressure, preventing plaque from building up in your arteries and reducing your triglyceride levels. Physical activity also appears to increase the levels of high-density lipoprotein, or "good cholesterol," in your blood while lowering your risk of stroke.
Prevents Chronic Health Conditions

Consistent exercise can decrease your risk of getting type 2 diabetes and metabolic syndrome, a health condition involving high cholesterol, high blood pressure, and high blood sugar. People who exercise regularly also appear to have a lower risk of suffering from breast, colon, lung and endometrial cancers, the CDC reports, and the Arthritis Foundation says regular exercise might help you prevent or manage arthritis as well.
Promotes Healthy Weight

Following a routine exercise program that your coach designs is crucial for losing weight and maintaining a healthy weight. You lose weight when you burn more calories than you consume. Exercise helps you to burn off calories while preserving your lean muscle mass. The CDC suggests performing about 150 minutes of moderately intense workouts every week to help keep off excess pounds. Combine regular exercise with cutting your caloric consumption to take off extra pounds.
Increases Strength and Endurance
Regular exercise with our staff can aid to strengthen your bones, muscles, and joints. It can slow down the loss of bone density that can lead to osteoporosis. Older adults who exercise regularly also lower their risk of suffering from a hip fracture if they should fall. Following an exercise regimen increases the strength of your lungs, which means that all of your tissues receive an increased amount of oxygen and nutrients. This oxygen boost gives you more energy.
Check out these great resources for more info:
You can do this and we are here to help. Are you ready?
Follow Us