A Letter From the Owner| Meet Our Personal Trainers| Getting Started ||Free Consultation with a trainer | Contact Us
|Personal Trainer/Owner Eric Leader's Blog Our Mission Pricing Testimonials
Personal Trainers in Chantilly, Va

If you are looking for personal trainers in Chantilly, look no further. Our certified personal trainers in Chantilly, Virginia will design a workout program specifically tailored to target your individual needs. We offer personal training programs for people of all ages and fitness levels. If you have a goal, we can design the program that will help you to achieve that goal quickly, and in a safe manner.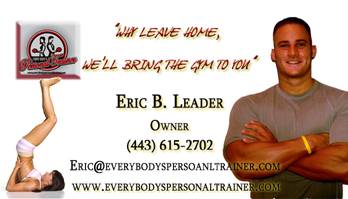 At Every Body's Personal Trainer, we have personal trainers in Chantilly, as well as various locations throughout all of Northern Va. If you live in the Chantilly area, you need not look any further for your in home personal trainer. Our in-home personal trainers are among the best in the region, and our personal trainers in Chantilly look forward to working with you to achieve the results that you desire.


Follow Us


Have one of Chantilly's best personal trainers work with you in the comfort of your own home. Our in home personal trainers in Chantilly will bring the equipment necessary to give you a great total body workout in the convenience of your home. Give us a call today at 443-615-2702 to get started on your path to achieving your goals with one of our in home personal trainers.

Below you can view, and read, about our personal trainers in Chantilly. Have an in home personal trainer get you into the greatest shape of your life today!!!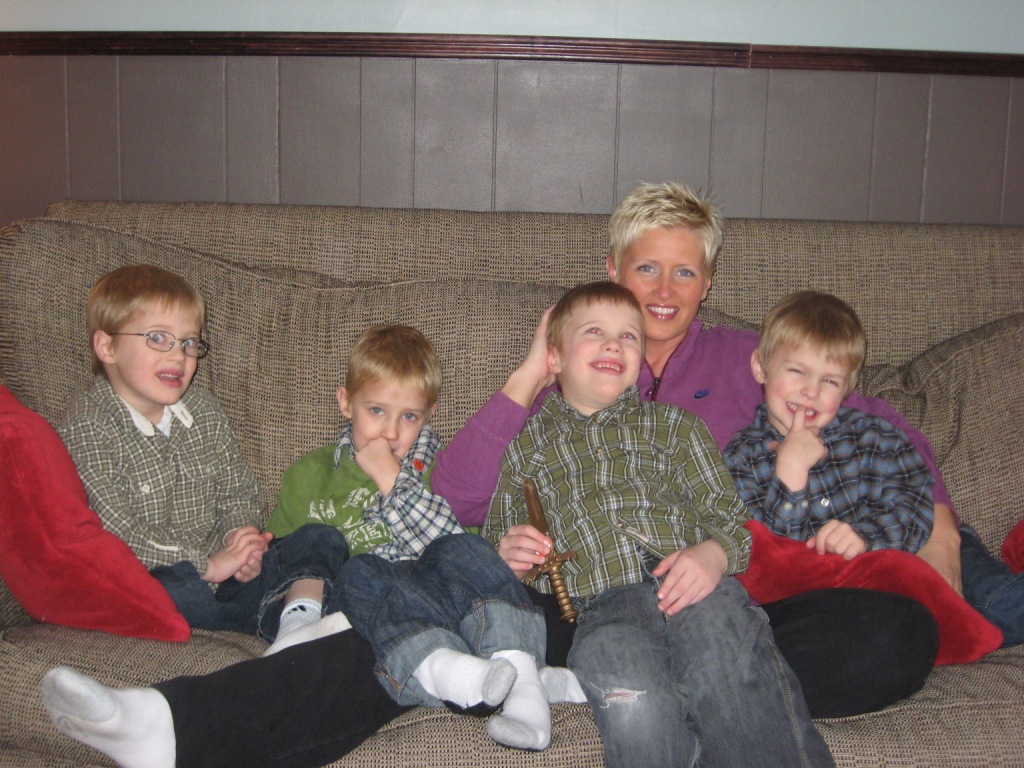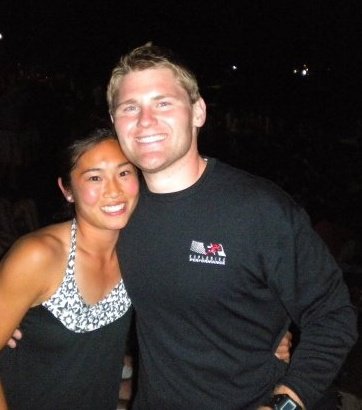 Check out Robert's 120 pound weight loss!!!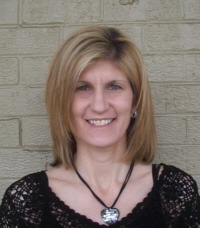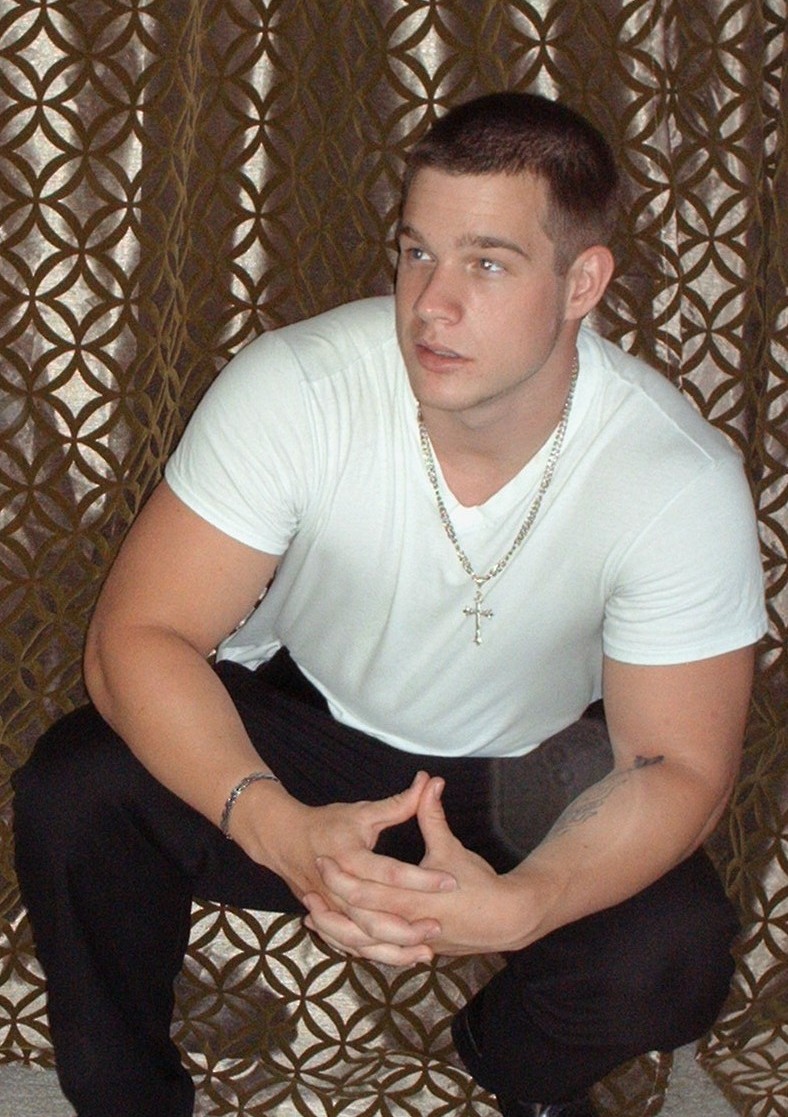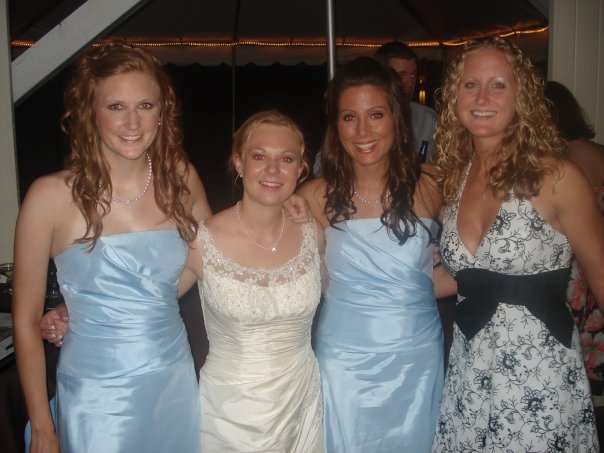 Contact Information
Please do not hesitate to contact us if you have any questions at all.
Telephone:

(443) 615-2702

E-mail:
I am trying to get on a good workout plan before the holidays start, and begin gaining weight like I typically do. For the first time I can actually see a difference in my body which is motivating me so much to keep my diet strong and to keep going. Working with a trainer can give you that boost to get you going, and is definitely a great bang for the buck!

I hate to work out with a passion, however, as I have gotten older, I know that I need to workout very badly. Having a trainer work with me was the only way I was going to stay on a program and get any results. Now, I actually enjoy that part of my day, and find myself looking forward to my workouts. I feel so much better, and it's a very nice place to be.

Rachael D' Amato

Chantilly, VA
As a senior, I knew that it was important for me to perform resistance training to help with my bone mineral density and to prevent osteoporosis. However, I have never touched a weight before in my life, I knew I needed help to prevent injury. Every Body's Personal Trainer was the right choice. My trainer comes to my home and helps me hands on to perform all of the exercise for each muscle of my body. It has truly been a great investment.

Bill Worthington
Chantilly, VA
Every Body's Personal Trainer,
As a business executive, I don't have a lot of time to workout. My schedule is always in flux, and my free time is extremely scarce unfortunately. Nonetheless, I knew I needed to somehow find a way to get my workouts in. My stress levels have always been extremely high, and I knew that with my blood pressure and weight, I was a ticking time bomb. Your in-home personal training service has been extremely valuable to me. You have met the demands of my schedule, which is an extremely tough task. For the first time in my life, I am working out on a consistent basis, and I am noticing the results. Thank you for getting me back into shape. I am so much more efficient at work, and my energy levels have really improved. I look forward to purchasing more sessions and continuing with my progress. I never knew I could get such great workouts at home.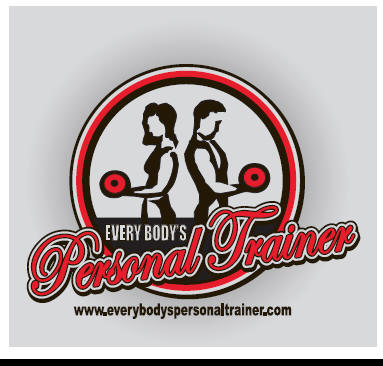 "Chantilly's Best In Home Personal Trainers"
1.) Intensity, intensity, intensity! To get results, your body needs stimulation to make the adaptations to get you those results you seek. The body needs to be stimulated, it needs intensity to make it reinvent itself and change. Although we try, it's very hard sometimes to train with high intensity by yourself. Have a trainer to work with will help you reach that higher intensity level, and allow you to get those results quicker and easier.

2.) The encouragement received from an in home personal trainer is very motivating. Let's face it, working out can be tough, and sometimes boring. Our fitness pros will be with you every step of the way, encouraging and motivating you to achieve your goals. Do you find yourself too tired to workout sometimes, let our trainers use their energy and enthusiasm to help you through those tough workouts. Consistency is key and we can help.

3.) Our personal trainers in Chantilly will give you accountability! Do you find that you are missing workouts? The gym isn't going to call you and ask where you are. With an in home personal trainer, you have an appointment. Our fitness pros will be there regardless, no more excuses not to get your workouts in. We'll motivate and give you accountability.
4.) The knowledge of the personal trainers is very beneficial. How often do you find yourself wondering what to do and where to start? Let our staff take all of the guess-work away, thus preventing wasted time. As the owner of the company, and a personal trainer himself, Eric Leader has taken it upon himself to hire only the best of the best. He has hand-picked the best fitness professionals, with the highest degrees and certifications in the field.

5.) Safety, and learning how to use correct form while performing exercises. Preventing injury is extremely important, learn how to use correct form and workout safely.
Not located in Chantilly? Not an issue. We also provide personal trainers in McLean, Alexandria, Arlington, Burke, and many other locations throughout Northern Virginia.
Interesting Facts About Chantilly!
Here are some facts about Chantilly that some of our clients may enjoy. Chantilly is the sister city of the town of the same name in France and is the community located closest to Washington Dulles International Airport. Chantilly is also where you'll find the Smithsonian's National Air and Space Museum Steven F. Udvar-Hazy Center which is the home of the Space Shuttle Discovery and many other iconic aircraft.
A lot of our clients in Chantilly who like to golf find the Pleasant Valley Golf Club a great place to enjoy their craft. Golf can be good exercise!
WHY PERSONAL TRAINING AT HOME IN CHANTILLY IS THE PERFECT SOLUTION FOR YOU

Do you feel too lazy to visit the gym?

Is time a problem for you or do you simply not feel motivated enough to stick to a gym schedule?
If you answered a 'YES' to these questions, then personal training at home is definitely for you.

Personal training, at the comforts of your home has several advantages. First and foremost, this is the trusted way to achieve your fitness goals, since your training will have focused attention from your trainer. This training at home is suitable for people who have tight schedules, do not have time to go to the gym or simply because they do not feel motivated enough to visit the gym.

Today several people prefer to achieve their fitness goals, with the help of a personal trainer, from home.

PERSONAL TRAINING AT HOME – SOME REASONS WHY IT CAN BE GOOD FOR YOU


Perfect Customized Workouts For You–

As your personal trainer is beside you and demonstrates the posture or movement and the correct technique, the chances of working out wrongly are reduced. Thus, as exercises are done perfectly, the chances of achieving desired results increase two-fold. The risks of injuries are also reduced. Our instructors hold very esteemed certifications from the American Council on Exercise, National Academy of Sports Medicine, American College of Sports Medicine just to name a few.

Complete Privacy and Total Comfort –

It is often intimidating to workout at the gym, especially for women, who are often embarrassed for their imperfect body. Several people skip their gym routines or drop out too soon, just because they feel too conscious. In case of personal training at home, there is total seclusion and comfort. You can exercise comfortably without worrying about prying eyes, uncomfortable temperature or even loud music.

Save Time –

As you have your personal trainer at home, you do not have to rush through your job and home responsibilities. No additional time spent on packing your gym gear, clothing, traveling or even worrying about finding a parking spot near your gymnasium. Your personal trainer will arrive at the scheduled time, your workout gets done on time and there is no time waste on transit.

Get Personal Attention –

This is one of the primary reasons why people opt for personal training at home. One-to-one attention from a personal trainer with complete focus on problematic areas of your body, helps in achieving your fitness goals in a focused way. A special fitness program or routine is designed especially for your requirements and body structure or type. Your progress is monitored, limitations are tracked and exercises are tweaked as per your body and requirements. So much personal focus and attention is not possible in the gym, where the trainer might have to attend more people.

Enjoy Personal Coaching –

During the course of your training, your personal trainer will often guide you on fitness essentials, provide you nutritional tips, teach you ways to reduce the risks of injury and educate you about fitness. You have the opportunity to interact with your trainer as and when you need. If you face problems, soreness or strains during training, the problem is quickly addressed. Your exercises might also be tweaked as per your requirements. You might not have this kind of privilege when you are in a gym.

Set Realistic Goals –

Your personal trainer will help in setting realistic goals – this can be related to muscle gain, weight loss, tummy toning or strength building. Your personal trainer will not just help, in setting the goals, but will also offer full support in achieving the goals. Your diet is also taken care of as per your progress.

Try out personal training at home and you will soon feel a difference in how your workout.

Need More Reasons Why Personal Training In Chantilly Can Help?

Better Sleep: A good exercise regime helps you sleep faster and get high-quality, deep sleep without any dream sequences. The natural downscale in body temperature and heart rate after a strenuous physical workout may also help you fall asleep faster.

Cancer: Research suggests that exercising an hour daily reduces the risk of contracting breast cancer in women of any age and any weight. Research also suggests that physical activity and healthy diet may help to reduce risk of cancer.

Dementia: Healthy diet, regular exercise and healthy lifestyle can help prevent dementia.

Depression: If you are feeling depressed, then a good round of physical exercise can stimulate the brain nerves and make you feel elevated, relaxed, and happier. You can feel much better after an exercise session, because it helps boost confidence levels and reduces undue stress.

Exercise doesn't necessarily mean that you have to force yourself to go to a gym; a ballroom dance session is also a form of exercise. Going trekking, fooling around in your child's play garden, or just dancing in the rain…everything counts as a healthy physical work out. Just get moving!

In-home personal training versus gym personal training Chantilly


You might be wondering whether or not in-home personal training is the right avenue for you. What are the benefits of in-home personal training and how does it stack up against training at a traditional gym?

By training in-home you save time and energy wasted stuck in traffic driving to the gym. That time and money can be better spent with your family at the end of the day.

Have you ever seen the locker rooms at a gym? I'm sure you have probably laid in the puddles of sweat on the benches. When you work out at home you don't have to worry about germs or the cleanliness of the gym. You have the comfort of being in your own home environment.

When you work out at the gym you are confined to only the gym space. However, when you are working out at home you can benefit from using not only space in your home but also space outside. Working out outside especially on a pretty day can help to prevent against monotony.

If you are like many you don't like the intimidation factor that is without a doubt an issue and many of today's gyms. You don't want to have to worry about people looking at you or feeling that intimidation when you step in the doors. When you work at a home you have the comfort of working in your own facility and therefore can concentrate solely on your workout.

Many also don't realize that personal training in-home can actually save you money. Many times when you work with a personal trainer at a gym you have to pay the gym membership fee on top of your personal training sessions. When you are training at home you only have to pay for your personal training sessions and there is no membership fee.

So as you can see from the reasons listed above working out in home does have many benefits when compared to in gym personal training.

Have one of Chantilly's best personal trainers work with you in the comfort of your own home. Our personal trainers in Chantilly, Virginia will bring the equipment necessary to give you a great total body workout in the convenience of your home. Give us a call today to get started on your path to achieving your goals with one of our in home personal trainers in Chantilly.

If still curious about personal training please take a look at these two great websites: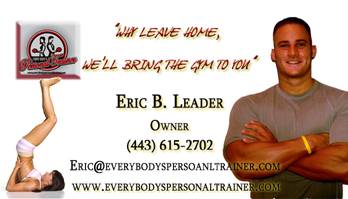 Our mission, at Every Body's Personal Trainer, is to provide only the best in personal training and customer service to our clients. At Every Body's Personal Trainer, our clients are also our friends, and we take our relationship with our clients very seriously.
Let's face it, life isn't easy. We all get tired at the end of the day, and sometimes feel lethargic. At Every Body's Personal Trainer, our mission is to not only educate our clients on how to exercise and eat properly, but also to help our clients increase quality of life.
It is my own humble opinion that before you can truly be happy and self-actualize in life, you must first be happy and love yourself. Our personal trainers strive to provide a balanced life that contributes to the individual's long-term physical, intellectual, and social growth. Our training programs encourage individuals from teens through seniors to enhance their levels of strength, endurance, and flexibility, in the most productive, practical, and safest manner possible.
If you are ready to get started, our personal trainers would love to meet you and set up a free, no obligation, consultation. Our trainers want to learn about you, and how we can help you achieve all of your goals. Feel free to contact us any time, and we look forward to assisting you.
Wishing You and Yours the Best of Health!!!!
Follow Us