In Home Personal Training for Olney
Begin with an In Home Personal Trainer in Olney, MD
Are you eager to get fit and healthy? Our certified personal trainers in Olney can implement the perfect comprehensive fitness and nutritional plan specially tailored to target your distinct goals. Our company can create health plans for clients of all stages of life and levels of fitness. If you have a particular purpose that you are trying to achieve, our in-home personal trainers in Olney can design the plan that will accommodate you to attain that goal rapidly and securely.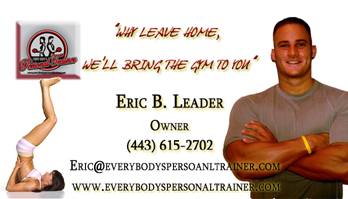 Our company consists of personal trainers in Olney, as well as several other neighborhoods throughout Montgomery County. If you live in the region, you came to the right site for your fitness instructor. Our coaches are among the best in Maryland, and we look forward to assisting our clients in the Olney area.

Have one of the best fitness pros work with you in the luxury of your own home. Our staff will provide the equipment required to give you an awesome workout in the leisure of your home. Not solely that, but our sessions are as low as $55 per hour, so stop overcompensating for your sessions! Give us a call now to get started on your road to accomplishing your goals with one of our in home personal trainers.

Beneath you can observe, and learn, about our personal trainers in Olney, Maryland. Have an in-home personal trainer assist you today!
Follow Us
The Best Fitness Staff in Olney, Md: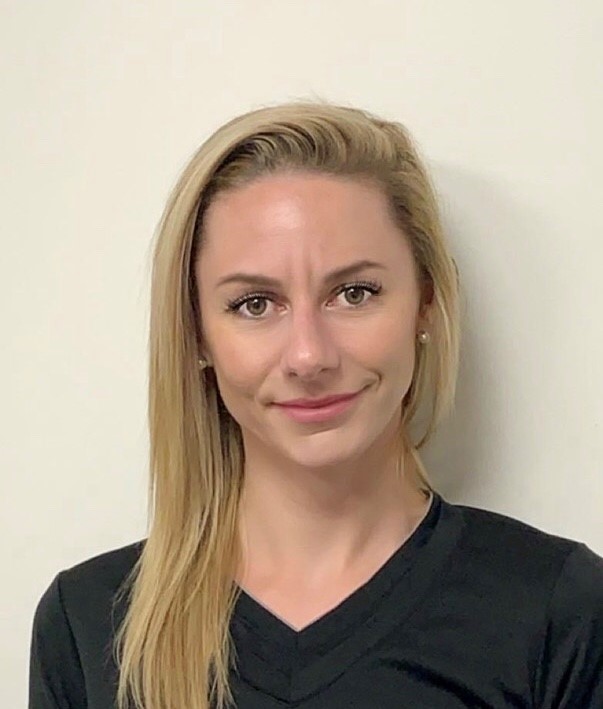 Personal Trainer Hannah: Hannah specializes in overall fitness and weight loss with a concentration on nutrition. Virtual training available.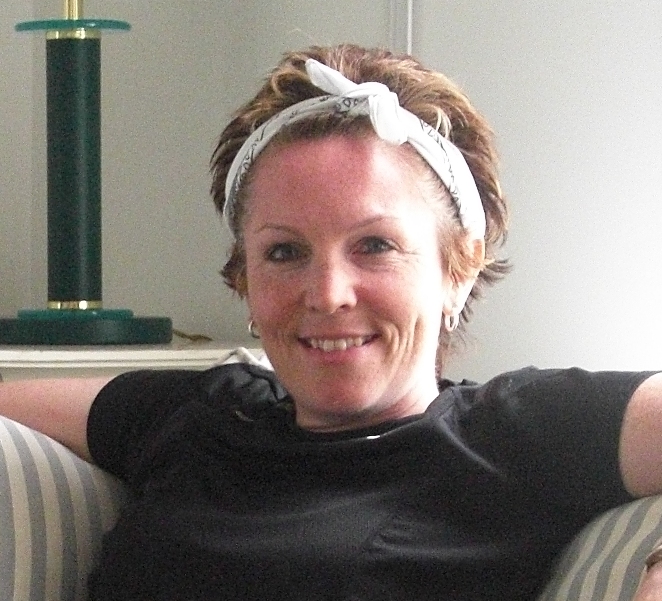 Nikki Hawkins: Nikki is well known for her unorthodox training technique and high intensity workouts. Virtual training available.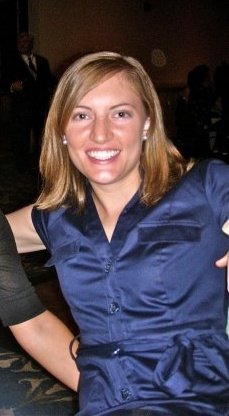 Shannon LeDroux: Shannon has a vast educational background in exercise science, kinesiology and nutrition. Virtual training available.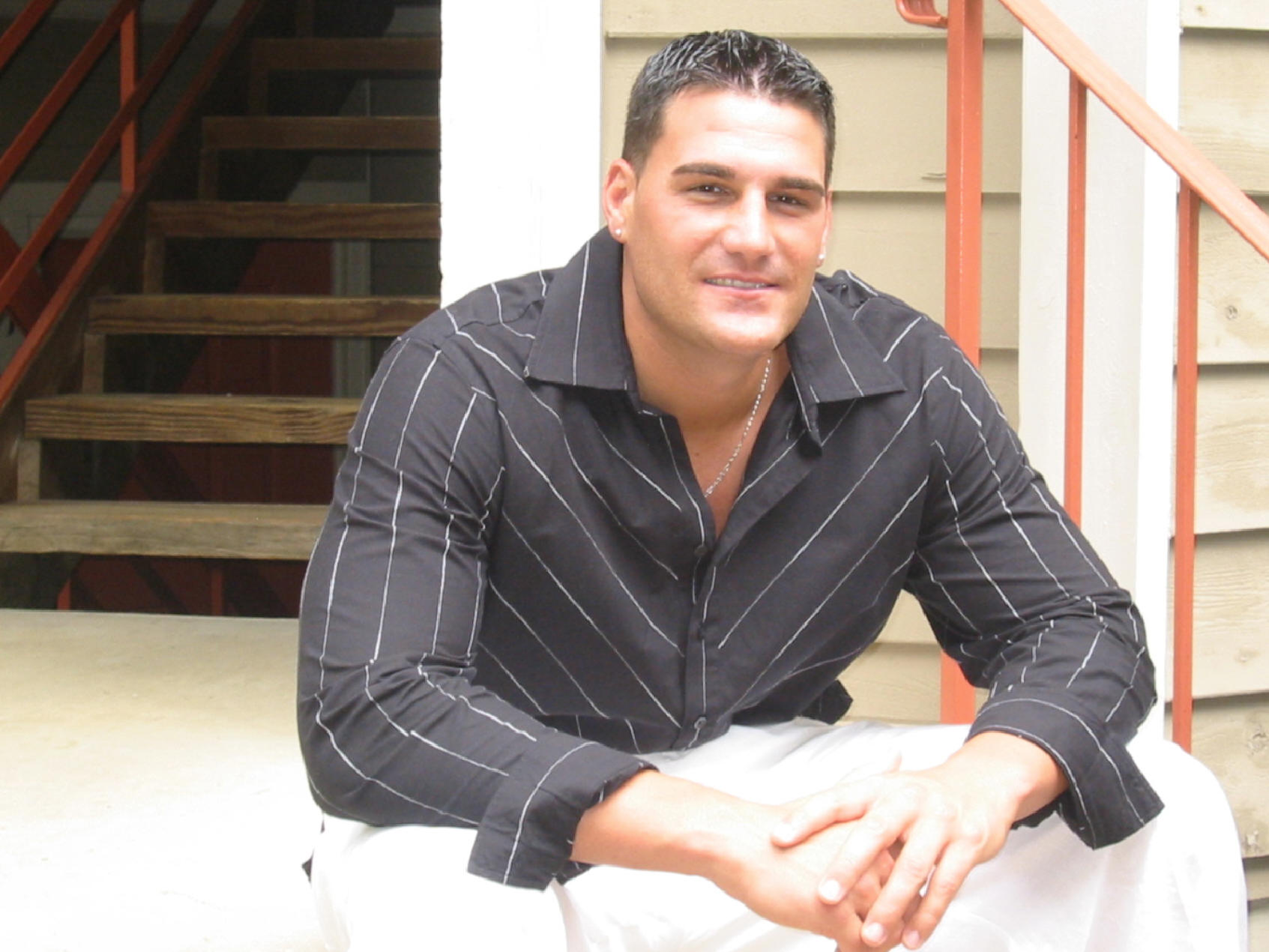 Seth Willingham: Coach Seth has a great deal of knowledge related to bodybuilding and sports performance. Virtual training available.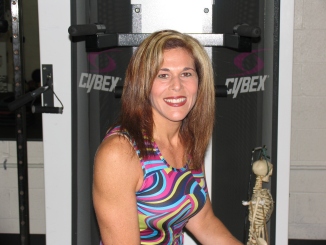 Amy Smullian: Amy is known for her expertise in female exercise prescription. Virtual training available.
***Check out Personal Trainer Amy's amazing physique transformation***
Contact Information for our personal trainers in Olney
Please do not hesitate to contact us if you have any questions at all.
Telephone:

(

443)

615-2702

E-mail:
Who are we?

Our company was found in the year 2007 and is based on the premise that exercise should be more convenient and less time-consuming than having to travel to a commercial gym. Additionally, we understand that working out in a gym sometimes isn't the most practical. Without a doubt, gyms can be very intimidating and cause anxiety and make one feel self-conscious. As a result, we decided that in-home personal training is an advantageous alternative.
When researching personal trainers in Olney, it is very important to be cognizant of many factors to be sure that you hire the correct instructor. At Every Body's Personal Trainer, we guarantee to our clients that they will be working with one of the best personal trainers in the industry. Our selection process for our fitness instructors is very rigorous and we hire only the most experienced, knowledgeable, and well certified personal trainers in Olney.

We are so confident in our staff that we would love for you to take advantage of a free consultation to interview our Olney personal trainers and ask all of the questions that you would like to ask. We want you to be confident that you are working with a trainer who fits your needs. To schedule your free consultation, call today at 443-615-2702.
What do we do?
Going to the gym is not for everybody. With this in mind, we have centered our program around bringing the gym to you. No more having to feel self-conscious and anxious about working out, now you can work out in the convenience and privacy of your own home. Our certified personal trainers in Olney will bring all of the equipment required for your program to your home, office, or even your local park. Our instructors are very down the earth and fun. We strive to make fitness enjoyable and to increase the quality of life of our clients.
How can you get started with a home personal trainer in Olney?
When working with a coach, it's imperative to make sure that you feel comfortable with their knowledge base, personality, and style. We always start each program with a free consultation with one of our staff members. The free consultation is your chance to meet your prospective coach and ask questions and get a feel for whether or not our service is worthy of your investment. We have the utmost confidence that our coaches are the best of the best however we want to earn your business. Feel free to call us anytime at 443-615-2702 to schedule your free consultation today.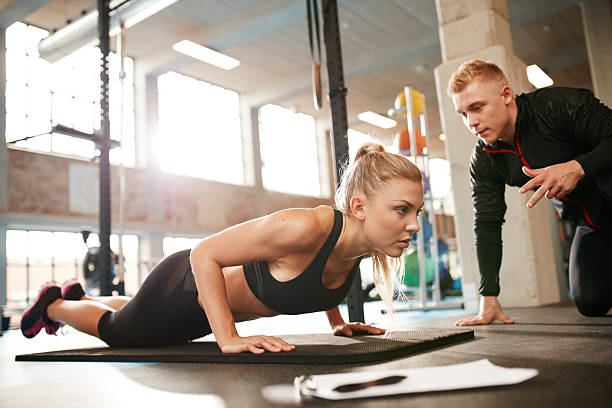 Our Olney personal trainers specialize in:
Weight loss and body fat reduction
muscular strength and hypertrophy
bodybuilding
senior fitness
nutritional guidance and dietary recall
sports specific training
teenage fitness
pain reduction and flexibility training
body fat analysis and assessment
Benefits of Personal Training
We know how challenging it is to realize your health and fitness goals. We will be with you each step of the way, but we know that you have many inquiries before you settle on a plan. For instance, how can an in-home personal trainer in Olney benefit you?
Accountability
is one of the primary reasons our clients' site as to why they chose to hire an instructor. It is effortless not to show up at the gym, and regrettably, the gym will not call you to ask you where you are. Therefore, there is no accountability.
Seeing as though our program is appointment based you will have culpability. Consistency and accountability are essential to success.
Accessibility and convenience
are an added benefit our clients enjoy. No more having to battle traffic after a tough day to get to the gym to work out or to reach your coach. Our personal trainers in Germantown come right to your house with all the tools to give you an all-embracing workout. That way, you can experience the solitude and freedom of your very own home. This convenience leads to amazing
results.
Safety
is another significant value in working with a professional. We often neglect that it's effortless to get injured exercising. Our specialists will guide you in using proper application and technique, thus limiting any injury and placing stress on safety.
Our fitness staff members hold certifications including the American Council on Exercise, National Academy of Sports Medicine, American College of Sports Medicine, and other high-end industry certifications.
Working out with somebody is fun. Many of our clients feel that working out with someone is a lot more enjoyable than working out on your own. Our coaches do an exceptional job of utilizing their experience and wisdom to make programs fun and entertaining.
Info on Fitness Training in Olney
When not busy working out, our staff and members enjoy all of the amenities Montgomery County has to offer. Sometimes it's nice to enjoy the outside scenery as well as some nice restaurants.

Our clients love the recreation that Olney Manor Recreational Park offers. The park offers a 61-acre location with a variety of athletic fields for basketball, tennis, handball, and even baseball, as well as a skate park for skateboarding and inline skating, a dog park, and an indoor swim center. Located at 16601 Georgia Avenue Olney, MD 20832, we highly recommend checking it out.

Southeast Olney Local Park is another park where members of our team frequent for its ballparks and athletic amenities. This 8.9-acre park is a favorite of our staff and provides a playground, ball field, basketball court, and picnic area and is located at 17600 Buehler Road Olney, MD 20832.

Remember it is important to take in adequate protein to recover from those tough workouts. Grillmarx steakhouse is a client favorite for a great night out, and some excellent steak to recover from those hard workouts. Don't forget to get that protein for recovery.

Olney Theatre Center is a great way to unwind and recover from those training sessions. The facility boasts an array of professional productions year-round. One of only two state theaters in the state of Maryland, Olney Theatre Center is a go to satisfy your artistic craving.
Not located in Olney? We also provide personal trainers in Germantown, Silver Spring, Rockville, Bethesda, Potomac, and many other locations throughout Montgomery County.
What Do Clients Have to Say?
As the weather has gotten warmer, I have noticed and become more cognizant of how much weight I've gained during the winter. As a result, I did a Google search looking for a personal trainer to help me lose the weight that I have gained. I came across your website and felt that your site answered all of the questions and concerns that I had. I was right. After calling for my initial consultation, I felt very comfortable, and I've enjoyed the service.

Fay Ronni
Olney, Md

My husband and I were looking for a personal trainer to help our son with his performance on the athletic field. We wanted to help him get stronger and more fit and to increase his speed. He has been working with your trainer over at the high school track, and the results have been phenomenal thank you so much.

Lorraine Dinio
Olney, Md

A few friends and I decided to hire a fitness professional to help us lose some weight. We were surprised and happy to find that your company can service more than one person at the same time. We have been working out now for two weeks and already feel a difference.

Monique Jones
Olney, Md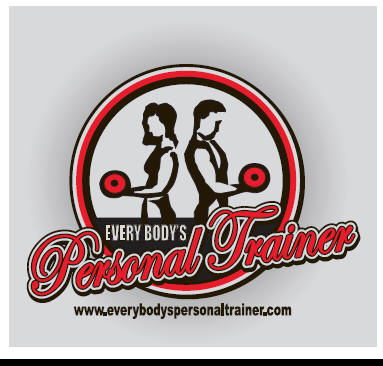 As of late, I have been struggling with discipline and motivation, and I needed a change. I feel lethargic and tired all of the time, and I would like to feel like I did when I was younger. After being fed up with how I look in the mirror and how my clothes fit, I decided to hire a fitness instructor to help me get myself back in gear. I have always been intimidated especially in regard to personal trainers; however, your company has made my transition so easy, thank you.

Kevin Roads
Olney, Md

I have been feeling depressed lately with how I have let myself go and not kept myself active and fit. I noticed a significant difference after playing with my kids and becoming so out of breath. My desire to change is at an all-time high which is why I decided to reach out. Thank you so much for all of your help and guidance and for continually helping me reach my goals.

Eric Ray
Olney, Md

The thing I would love to mention about your company is how personable your staff is and how approachable. The owner, Eric, is always there whenever you want to give him a call. He will speak to you sometimes even for an hour about how you can improve your diet, program, and any concerns you may have. He is more like a friend, not a business owner.

Roger Fields
Olney, Md
If you've regularly been training - or just starting - and you want to maximize your results in the gym, having a competent mentor can do wonders.
Most people spend years trying to put everything in place and figure out how things work on their own.
Moreover, while that approach can work, a personal trainer can speed things up and help you get in shape. Here are the top seven ways:
1. They Can Teach You Proper Technique
To get the most out of each exercise, you need to execute it properly. Too many people ingrain poor motor patterns, which only get worse as the weight gets heavy.
This not only leads to poor results in the gym but also increases your risk of injury.
A good coach will help teach you the proper form for each exercise and give you tips on what to do and what not to.
2. They Can Show You How to Program Effectively
We all have different goals in the gym. Some want to gain muscle, others want to lose fat, a third group wants to get strong, and there are also those interested in overall athleticism and health.
However, there is no single training style that can help you achieve all of the above goals.
Training for fat loss differs from training for muscle growth, which differs from training for strength.
A good coach can help you get clear on your objective and show you how to program effectively for each specific goal.
3. They Can Help You Train Effectively Based on Your Injury History
Past injuries and anatomic limitations make a massive difference in how you should approach training. It's easy to try and fit people with no previous injuries to a cookie-cutter solution, but if you've had an injury in the past, it needs to be taken into account.
A good personal trainer will ask you about your injury history and chronic aches to get a better understanding of what you should do and what you should avoid.
4. They Can Keep You Accountable
Accountability is a powerful yet often overlooked tool. It's easy to train for a while, lose motivation, and give up if you do it alone. After all, there is no one to answer to.
But if you have a coach who expects you to be at the gym at a specific time, you are much more likely to stick with your plan and show up regularly.
Accountability can also help you stay on course with your sleep and nutrition. If your trainer has put in the effort to make a plan and specific results are expected, you feel much more motivated to follow everything down to a tee.
5. They Can Keep Things Interesting For You
Program hopping is by no means a good thing. Changing too much too often only leads to confusion and wasted time.
But a good personal trainer can make tweaks and improvements to your program to keep it exciting, challenging, and effective for you. That way, you'll be looking forward to your workouts, rather than dreading them.
6. They Can Challenge You to Do Better
Many people go through the motions with their workouts. They stop just as it gets challenging, they waste time on social medias in-between sets, and they aren't focused on their training. The same people also wonder why they aren't making good (or any) progress.
The fact is you need to push yourself to make progress. You need to feel tired and uncomfortable after a workout.
A good personal trainer can challenge you enough to make the training effective, yet not too much that you end up overtrained.
7. They Can Make You Independent
The goal of every personal trainer is (or at least, should be) to make their clients independent.
Your coach should teach you the fundamentals, show you how to train correctly, and give you the proper start with fitness. So long as you learn and internalize each lesson, you will become independent.
You'll know how to program your training, how to push yourself, how to make small changes and keep things interesting, and how to tweak your workouts if you've had injuries in the past.
Most of all, your trainer will give you a head start into fitness. One that makes it possible for you to avoid the many time-wasting tactics and learn to tell the difference between what matters and what doesn't.
Locations We Service:
Columbia
We Also Train In:
Annandale
Other Locations Include:
Company Information
Every Body's Personal Trainer
Phone Number: (443) 615-2702
Hours:
Monday 5AM–9PM
Tuesday 5AM–9PM
Wednesday 5AM–9PM
Thursday 5AM–9PM
Friday 5AM–9PM
Saturday 9AM–9PM
Sunday Closed