Are you in the market for personal trainers in Gaithersburg? Well, we are so happy you found us because you came to the right place! Our specialty is in-home personal training in Gaithersburg. So, what exactly is in-home personal training?
Must be expensive right? Absolutely not! Our session cost is as inexpensive as $55 per hour, so no more wasting your money on memberships you don't utilize. If you are eager to get started, we would love to meet with you for a complimentary consultation whereas you can meet our staff. We want to acknowledge all the questions that you may have. Call us today at 443-615-2702 to book your free consultation.

We look forward to meeting you.

Below you can view, and read, about our personal trainers in the Gaithersburg area. Have an in-home personal trainer get you into the most exceptional shape of your life today.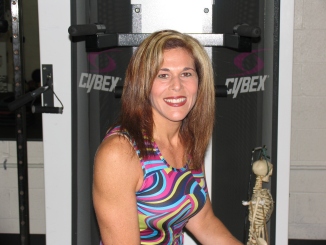 Amy Smullian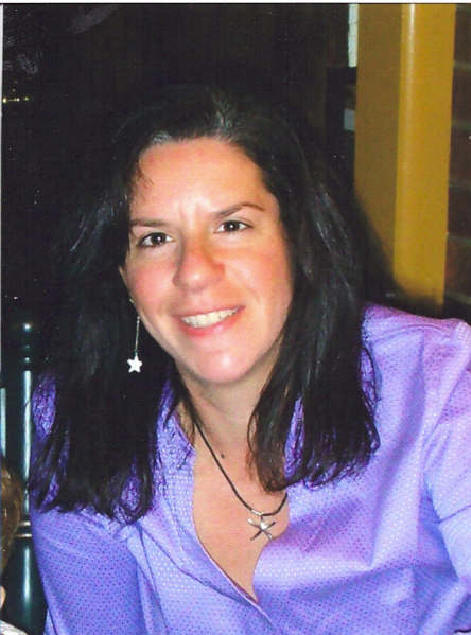 Laura Levengard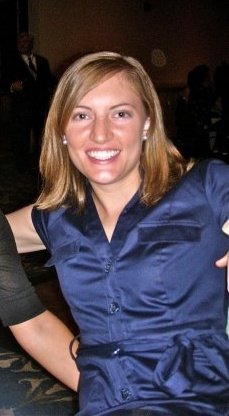 Shannon LeDroux
Click Here for a Free Consultation
Contact Information for our Gaithersburg personal trainers.
Please do not hesitate to contact us if you have any questions at all.
Telephone:

(

443)

615-2702

E-mail:
At Every Body's Personal Trainer, we would embrace the opportunity to help you accomplish all of your fitness and health goals. Our personal trainers in Gaithersburg are the best of the best. However, don't just take our word for it, we want to demonstrate it! We would prefer for you to take advantage of a free consultation with one of our in-home personal trainers in Gaithersburg, MD.

At the consultation, we would love for you to ask questions, and make sure that our coaches are deserving of your investment. We are confident that you will be delighted, and we look forward to bringing you nothing but the best in customer service.

Book a consultation with one of our home personal trainers in Gaithersburg today by calling (443) 615-2702. We look forward to getting you into the best shape of your life.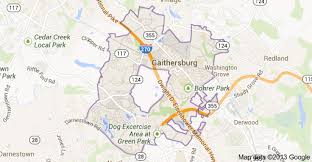 What do clients have to say?
I've been trying on my own to lose weight without any success, so I decided I needed professional instruction. I called, and from day one the customer service has been fantastic. All of my concerns were met, and I have nothing but good things to say.
Nancy Smith
Gaithersburg, MD

I hired a coach for my son who has been trying to make his high school football team. He needed to put on weight and gain strength, so I needed someone to come out and work with him. The coach that I was sent has been nothing short of amazing, and it's helped my son tremendously.
Eric Ryan
Gaithersburg, MD

I've been depressed lately about my body image and energy levels. I decided this New Year's to make a change and finally came to the point where I actually called. The best decision I've ever made. They care about your overall satisfaction and are there with you every step of the way.
Zoe Fleming
Gaithersburg, MD

Who would have thought you could get such a great workout at home? The idea of in home personal training is so cool...My girlfriends and I were sick of being overweight and sluggish. We felt that by working out together, we would stick to a fitness program better. Having an in home personal trainer work us out was a great idea. We have so much fun and the results have been somewhat surprising. I recommend Every Body's Personal Trainer to anyone looking for a fun way to get into shape, even in their very own home!
Shauna Jones
Gaithersburg, Maryland
Eric,
Tiffany is fantastic! I met with her on Sunday and not only is she very personable, she is knowledgeable and so well-rounded. Thanks for hooking her up with me, I can't wait for us to get started. I am very pleased with how quick the response time is with Everybody's Personal Trainer. Thanks Eric.
Sonja M.
Gaithersburg, Md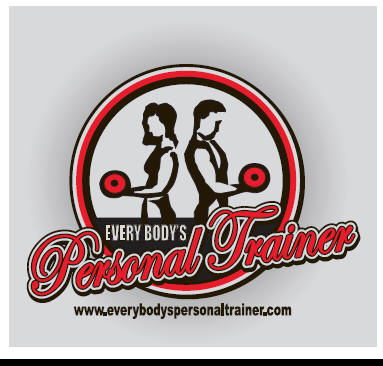 Personal Trainers in Gaithersburg Bring Accountability!
Deciding whether to hire a personal trainer in Gaithersburg can be a very tough decision. Is hiring an instructor worth the money, and what are the benefits?
If you are like most, chances are you have missed plenty of workouts in your day. Not only that, but I would be willing to bet that you have broken your diet time and time again. Most people tend not to succeed in achieving their goals because of accountability. Accountability is one of the most sought-after reasons to hire a Gaithersburg personal trainer. Having that individual to keep you on your toes both from a fitness and nutritional perspective is invaluable. Our coaches at Every Body's Personal Trainer even take it a step further. Many of our coaches will text their clients to make sure that they are staying on their diet and fitness plan. Consistency and accountability are a must to see results.
With all the blogs and social media recommendations out there, it can be tough to know which fitness and nutritional plan are best for your goals. The knowledge and experience of a seasoned, highly certified personal trainer are critical. Our staff consists of only the best in the industry with the best certifications and degrees. When you work with a coach within our company you can be confident that you are working with an individual that holds the highest education and experience in the fitness field.
Do you find that you miss workouts because you are bored? The truth is this is a prevalent reality. By investing in a fitness professional to guide you during your program, you will be introduced to the newest and most effective exercises and routines to keep you motivated and interested in your program. We feel that by constantly changing the program and adding new exercises, our clientele stays motivated and gets the most significant results.
As we age, we become more susceptible to injury and setbacks. As a result, working with a professional who knows the proper form and technique is vital. Safety is of the utmost importance to our staff. We want to make sure that you see results. However, your safety and preventing injury is essential. Preventing injury and keeping our clients safe is paramount to our philosophy.
Our Staff of Personal Trainers in Gaithersburg specializes in:
Weight loss and weight management

Bodybuilding

Circumference measurements and assessments

Body fat analysis

Nutritional counseling and implementation

Senior and teenage fitness

Strength training and powerlifting

Muscle hypertrophy

Flexibility and rehab

Athletic and sports specific training
And so much more!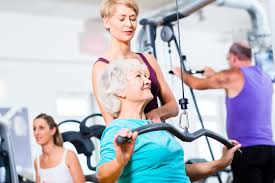 Personal Training In Gaithersburg
Gaithersburg
is known for its thriving community with so much to do!
Kentlands Market Square, also located in Gaithersburg, is the ideal location for clients to get in cardio during those gloomy winter months. With so many shops and attractions, it's a great place to break up the monotony of the treadmill and elliptical.
Gaithersburg, Maryland is home to several parks that are great for exercising. Some popular options recommended by our personal trainers in Gaithersburg include:
Bohrer Park at Summit Hall Farm - features a variety of recreational opportunities including hiking trails, a fitness circuit, and a playground.
Kentlands Mansion - this historic mansion is surrounded by gardens and walking paths, making it a great place for a leisurely walk or jog.
Seneca Creek State Park - Seneca Creek State Park includes over 14 miles of trails for hiking and mountain biking, as well as a lake for fishing and boating.
Olde Towne Park - offers a walking path and fitness stations, making it a great option for a quick workout.
Rachel Carson Conservation Park - Rachel Carson Conservation Park consists of several trails for hiking and bird watching, as well as a picnic area and playground.
No matter which locations you choose, be sure to bring plenty of water, wear appropriate footwear, and always be mindful of your surroundings.
If you do not live in Gaithersburg, no problem! Our company also can provide personal trainers in Germantown, Silver Spring, Rockville, Bethesda, Potomac, Olney, and various locations throughout Montgomery County.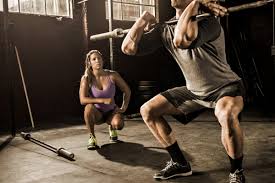 In-home versus gym personal training

You may be wondering whether or not in-home personal training is for you. How does in-home personal training compare to that of gym training and what are the benefits?

By working out at home, you can save the time and money that it takes to drive to the gym. All that time saved battling traffic can better be spent with your family at the end of a long day.
I am sure you have encountered the feeling of gym intimidation. You walk into the gym, and you feel like everybody is observing you and dissecting you. That can cause for much anxiety of which you would not encounter working out at home. When you work out at home, you can focus solely on your workout.

When you do workouts at the gym, they charge you a gym membership on top of your training session price. When you train at home, you only pay for your training sessions, and there is no membership fee. I'm sure you have noticed how dirty the locker rooms are at many of these fitness facilities. Also, I am certain you have seen all the sweat left on benches. When you do your exercise at home, you don't have to despair about all of the germs and the sanitation of the workout environment.

When working out at a gym, you are confined to just a gym space. However, when you perform your workouts at home, you can not only utilize what's inside your house but also outside as well. Exercising outdoors can make for some more exciting workouts especially on a beautiful day which will prevent monotony.

So as you can see, many benefits can be enjoyed by performing your workouts at home.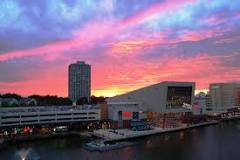 Frequently Asked Questions
What is in home personal training and how does it work?
In home Personal training is a service in which one of our fitness pros provides individualized attention and guidance to help you reach your fitness goals. Our trainer will create a customized workout plan and provide support, motivation, and accountability during your sessions.
How much does personal training cost?
The cost of our training sessions can vary widely based on factors such as location, trainer experience, and package size. On average, our sessions can range from $50 to $85 per hour.
What should you expect during your session?
During a session with one of our Gaithersburg personal trainers, you can expect to work on exercises tailored to your individual needs and goals, along with guidance and motivation from your instructor. The trainer may also provide feedback and modifications to ensure proper form and technique.
How often should you meet with your instructor?
The frequency of sessions depends on your fitness goals and budget. Some people choose to workout once a week, while others may choose to have multiple sessions per week. Your Gaithersburg personal trainer can help you determine the best schedule for your needs.
Is hiring a personal trainer in Gaithersburg worth the cost?
Whether training is worth the cost depends on individual circumstances, such as goals, budget, and commitment level. Many people find that the personalized attention and support they receive from a fitness professional helps them achieve their fitness goals more effectively than they would on their own.
Check out these vast resources for more info:
Gaithersburg, MD Nearby Locations:

Areas we serve:
Contact Us
Phone Number: (443) 615-2702
Email: eric@everybodyspersonaltrainer.com
Hours:
Monday 5AM–9PM
Tuesday 5AM–9PM
Wednesday 5AM–9PM
Thursday 5AM–9PM
Friday 5AM–9PM
Saturday 9AM–9PM
Sunday Closed