A Letter From the Owner| In-Home Personal Training| Meet Our Personal Trainers| Getting Started ||Free Consultation with a trainer | Contact Us
|Personal Trainer/Owner Eric Leader's Blog Our Mission Pricing Testimonials Homepage
Looking For Personal Trainers in Gaithersburg?
Are you in the market for personal trainers in Gaithersburg? Well, we are so happy you found us because you came to the right place! Our specialty is in-home personal training in Gaithersburg. So what exactly is in-home personal training?


Rather than attending your gym to exercise, or to meet with your trainer, our instructors will deliver all the equipment needed right there to your very own front door. We like to say, "why leave home, we will bring the gym to you." Our coaches will meet with you initially for a free consultation to address your goals, and your needs, as all of our fitness plans are exclusively tailored to each specific client. Our trainers work with clients of all fitness levels and ages, and we look forward to servicing our clients in the Gaithersburg, Maryland area.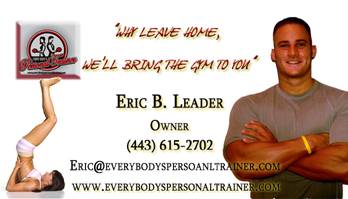 Must be expensive right? Absolutely not! Our session cost is as inexpensive as $55 per hour, so no more wasting your money on memberships you don't utilize. If you are eager to get started, we would love to meet with you for a complimentary consultation whereas you can meet our staff. We want to acknowledge all the questions that you may have. Call us today at 443-615-2702 to book your free consultation.

We look forward to meeting you.

Below you can view, and read, about our personal trainers in the Gaithersburg area. Have an in-home personal trainer get you into the most exceptional shape of your life today.
Follow Us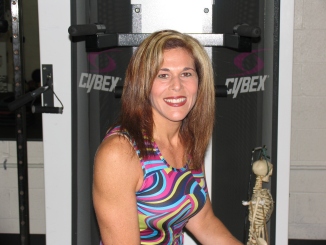 Amy Smullian ***Check out Personal Trainer Amy's amazing physique transformation***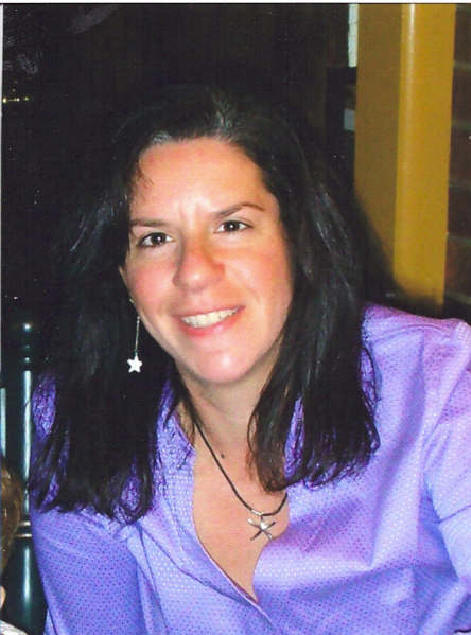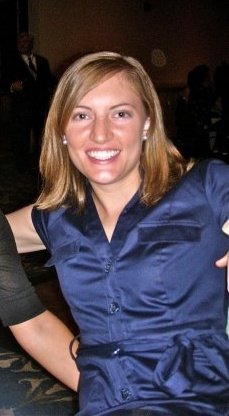 Click Here for a Free Consultation
Contact Information
Please do not hesitate to contact us if you have any questions at all.
Telephone:

(443) 615-2702

E-mail:
At Every Body's Personal Trainer, we would embrace the opportunity to help you accomplish all of your fitness and health goals. Our personal trainers in Gaithersburg are the best of the best. However, don't just take our word for it, we want to demonstrate it! We would prefer for you to take advantage of a free consultation with one of our in-home personal trainers in Gaithersburg, MD.

At the consultation, we would love for you to ask questions, and make sure that our coaches are deserving of your investment. We are confident that you will be delighted and we look forward to bringing you nothing but the best in customer service.

Book a consultation with one of our home personal trainers in Gaithersburg today by calling (443) 615-2702. We look forward to getting you into the best shape of your life.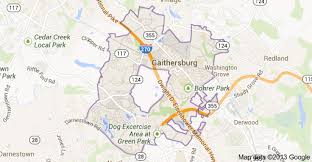 What do clients have to say about our Gaithersburg personal trainers?
I've been trying on my own to lose weight without any success, so I decided I needed professional instruction. I called, and from day one the customer service has been fantastic. All of my concerns were met, and I have nothing but good things to say.
Nancy Smith
Gaithersburg, MD

I hired a coach for my son who has been trying to make his high school football team. He needed to put on weight and gain strength, so I needed someone to come out and work with him. The coach that I was sent has been nothing short of amazing, and it's helped my son tremendously.
Eric Ryan
Gaithersburg, MD

I've been depressed lately about my body image and energy levels. I decided this New Year's to make a change and finally came to the point where I actually called. The best decision I've ever made. They care about your overall satisfaction and are there with you every step of the way.
Zoe Fleming
Gaithersburg, MD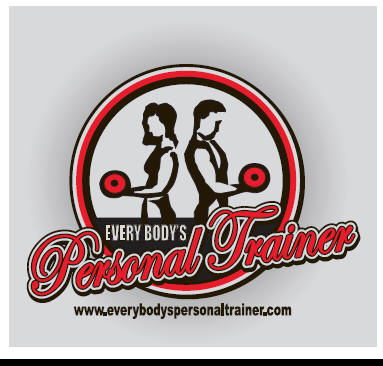 Our personal trainers in Gaithersburg specialize in:

1) Weight loss and weight management
2) Bodybuilding
3) Circumference measurements and assessments
4) Body fat analysis
5) Nutritional counseling and implementation
6) Senior and teenage fitness
7) Strength training and powerlifting
8) Muscle hypertrophy
9) Flexibility and rehab
10) Athletic and sports specific training
11) And so much more!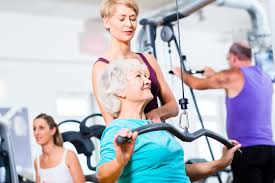 Do I Need To Work With A Personal Trainer In Gaithersburg?
As the owner, I know and understand the importance of working with a personal trainer. However, I can certainly understand the questions and apprehensions that a prospective client may have before working with a coach. So how can a fitness instructor benefit you and help you achieve your goals?

Far and away, I believe that the most critical factor is accountability. I hear it time and time again with all our clients, that accountability is the most important reason to work with a personal trainer. It's very easy to miss workouts, and by having that person to be accountable to you gain consistency with your plan.

Another common reason given is consistency. Consistency is a crucial element in achieving your goals. A lot of times gym-goers will have one good week here, one good week there, and then fall off the wagon. Your body does not thrive on inconsistency and needs that consistency in workouts. Consistency is where a personal trainer can help.

Exercise prescription and plan structure is another way an instructor can benefit their clients. Let's face it, although we like to believe we know what we're doing, maybe we don't know. However, having a professional write the plan, you know that you are going to be training optimally and not wasting time not seeing results.

Results are probably the most common reason to work with a professional. Exercise is not always the most natural thing to do, and the worst thing in the world is exercising and not seeing results. Results are the primary motivator which will aid in adherence to your plan. So it is essential to see results and to see them fast. Working with a professional you'll have a structured program that is designed optimally and tailored towards your wants and needs. Our coaches hold very esteemed certifications from the American Council on Exercise, National Academy of Sports Medicine, American College of Sports Medicine to name a few.

So as you can see from the reasons listed above, it is very beneficial to work with a professional.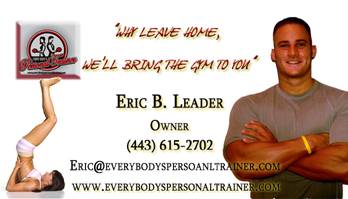 Personal Training In Gaithersburg
Gaithersburg
has something for everyone! From malls to parks, to memorials, there is truly something for everyone in Gaithersburg, MD.
In the City of Gaithersburg, there are many great parks which are excellent for outdoor fun. Blohm Park is a very popular destination for our clients. Sitting on 24 acres and one pond, t
his park arose on May 19, 2001, in honor of Richard Blohm, Parks and Recreation Director from 1970 - 1999. The site is tranquil in nature and includes trails, bridges, and a gazebo.
Seneca Creek State Park, which also is located in Gaithersburg, encompasses more than 6,300 acres along 14 miles of Seneca Creek in its run to the Potomac River. A great location for fishing, boating, and an overall great time.
Looking for shopping? Try
Kentlands Market Square
, located at 40 Market Street in Gaithersburg, is
the perfect location for clients to get in cardio during those dreary winter months. From food, spas, to great shops, you can find it all at Kentlands Market Square.
However, if you prefer to hike, try Rock Creek Trail.
Rock Creek Trail forms a path through the urban greenery of Rock Creek Regional Park. The trail extends between Needwood Lake northeast of Rockville, MD, and the Washington, D.C., border, 14 miles south.
Not located in Gaithersburg? We also provide personal trainers in Germantown, Silver Spring, Rockville, Bethesda, Potomac, Olney, and many other locations throughout Montgomery County.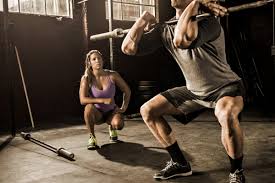 In-home versus gym personal training Gaithersburg

You may be wondering whether or not in-home personal training is for you. How does in-home personal training compare to that of gym training and what are the benefits?

By working out at home, you can save the time and money that it takes to drive to the gym. All that time saved battling traffic can better be spent with your family at the end of a long day.
I am sure you have encountered the feeling of gym intimidation. You walk into the gym, and you feel like everybody is observing you and dissecting you. That can cause for much anxiety of which you would not encounter working out at home. When you work out at home, you can focus solely on your workout.

When you do workouts at the gym, they charge you a gym membership on top of your training session price. When you train at home, you only pay for your training sessions, and there is no membership fee. I'm sure you have noticed how dirty the locker rooms are at many of these fitness facilities. Also, I am certain you have seen all the sweat left on benches. When you do your exercise at home, you don't have to despair about all of the germs and the sanitation of the workout environment.

When working out at a gym, you are confined to just a gym space. However, when you perform your workouts at home, you can not only utilize what's inside your house but also outside as well. Exercising outdoors can make for some more exciting workouts especially on a beautiful day which will prevent monotony.

So as you can see, many benefits can be enjoyed by performing your workouts at home.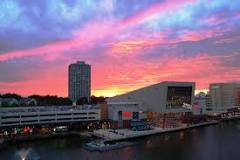 Check out these vast resources for more info:
Have one of Gaithersburg's best personal trainers work with you in the comfort of your own home. Our in-home personal trainers in Gaithersburg, Maryland will bring the equipment needed to give you a great workout in the privacy of your home. Give us a call today to get started on your path to achieving your goals with one of our coaches.