A Letter From the Owner| Meet Our Personal Trainers| Getting Started ||Free Consultation with a trainer | Contact Us
|Personal Trainer/Owner Eric Leader's Blog Our Mission Pricing Testimonials
Looking For Personal Trainers in Arlington, Virginia?

Working with a personal trainer in Arlington is the quickest, and most efficient way to accomplish your goals. If you are looking for personal trainers in Arlington, VA look no further. Our certified fitness instructors will design a workout and nutritional program specifically tailored to target your specific needs. We offer fitness and nutrition plans for people of all ages and fitness levels. If you have a goal, we can design the program that will help you to achieve those goals quickly and safely.


Have one of Virginia's best personal trainers work with you in the comfort and privacy of your own home. Our in-home personal trainers in Arlington will bring the equipment necessary to give you a great total body workout in the convenience of your home. Additionally, stop paying so much for sessions! Our sessions cost as little as $55 per hour, so stop being overcharged! You are going to get results in a series of sessions, not just one, so stop paying so much! Your goals are important to us, and we will never overcharge our clients! Give us a call today to get started on your path to achieving your goals with one of our fitness coaches.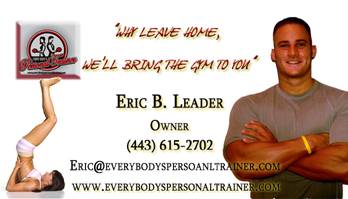 We'd love for you to take advantage of our free, no obligation, consultation. We sincerely feel that our staff can help you achieve your goals, but we want to prove it and earn your business. We take our customer service very seriously, and never take our clients for granted. If you have any thoughts or concerns on how we can improve our service, we would love to hear from you. We are continually striving to develop and offer the best fitness training services in the area, and we would love to hear what you have to say. On behalf of our staff at Every Body's Personal Trainer, I only have one question for you. "Why leave home, we'll bring the gym to you!"

If you are ready to get started, you can call us anytime at (443) 615-2702. If you'd like to email us with your goals and contact information, you can email us at eric@everybodyspersonaltrainer.com.

We look forward to hearing from you and helping you achieve your goals.

Below you can view, and read, about our personal trainers in Arlington. Have a trainer get you into the greatest shape of your life today.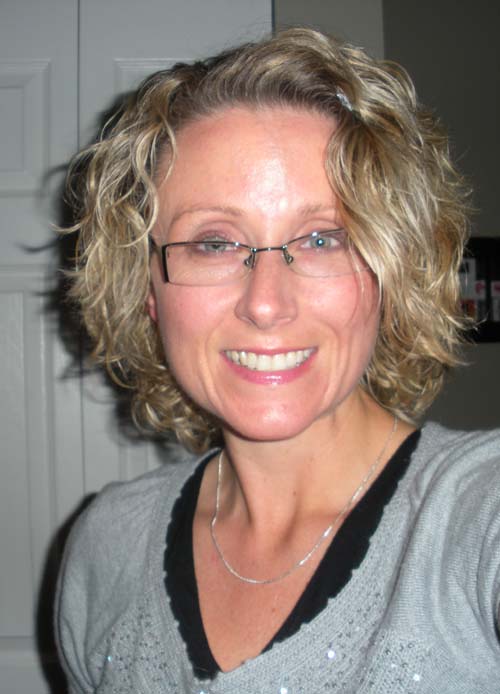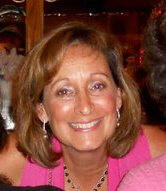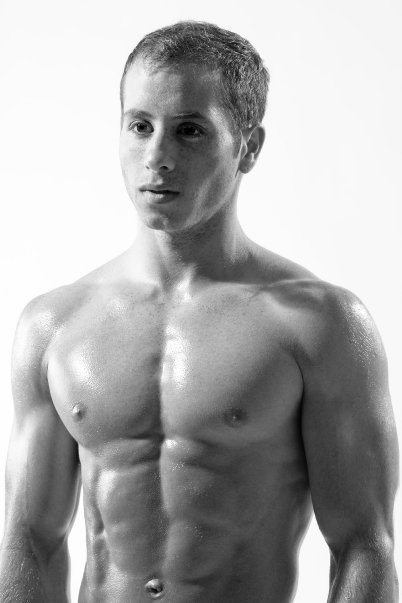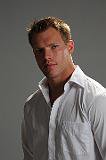 Contact Information
Please do not hesitate to contact us if you have any questions at all.
Telephone:

(443) 615-2702

E-mail:
Click Here for a Free Consultation
Certified, Supportive, and Result-Motivated Personal Trainers in Arlington
Our job, here at Every Body's Personal Trainer, is to motivate clients by assisting in setting goals as well as giving feedback and instilling accountability. We calculate clients' strengths and weaknesses with recurrent fitness assessments and ensure our clientís fitness and nutritional programs are adapted throughout their fitness journey to ensure progress and results. All of our coaches within our company are highly motivated and driven. We are passionate about what we do and wish to relay only the best in customer service.

At Every Body's Personal Trainer, weíre committed to accommodating and helping you reach your fitness goals.
We don't believe in a one-size-fits-all approach to working out here. It doesn't matter if you are a parent, high-level athlete, or complete novice, we are here to help and guide you every step of the way.

Call us today to get started at 443 615-2702, we look forward to meeting you.

Here Are A Few Reasons To Try A Personal Trainer In Arlington
We all get swamped, and sometimes our fitness and health end up on the back burner. Putting exercise on the back burner is very common with many of our clients, but don't feel bad, we are here for you. You may be asking yourself, how a personal trainer can benefit me. Well, let's look at a few of the ways.
Accountability in your exercise plan. Accountability is a perfect reason to hire a personal trainer. Many times people will have gym memberships, with every intention to go to the gym to get their workout performed. However, many times people will not make it to the gym and will decide to skip. Now, unfortunately, the gym will not call you and ask you where you are. Being held accountable is how a personal trainer can help you. Accountability is a major benefit of working with a trainer. Working with an exercise specialist will give you accountability and consistency.
Safety and injury prevention. Safety is another significant reason to work with a professional. I think sometimes we forget that exercise and fitness can be dangerous, especially if you are new and just beginning. Not only that but as we age and become a little less in shape, the risk of injury from exercise increases. Therefore it is very beneficial to work with a professional to make sure you don't injure yourself.
Fun exercises to keep you fit. Let's face it, a lot of us do not like to work out because we don't find it to be very enjoyable or fun. Working with somebody can be a lot more entertaining and enjoyable than working out by yourself. The camaraderie between the instructor and the client can result in teamwork which will help propel you to reach your goals. Not only that, but the instructor with their knowledge base can introduce different activities that you may find enjoyable.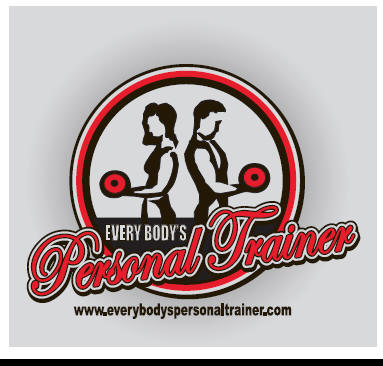 Our personal trainers in Arlington specialize in:
nutrition and dietary analysis

muscle gain and hypertrophy

bodybuilding

senior fitness and increasing quality of life

women's fitness

flexibility and enhanced range of motion

athletic and sports specific training

assessments including body fat

group training teenage fitness and exercise prescription

and much more
What Are Clients' Saying?
Over the new year, I dedicated myself to making exercise a more significant part of my life. Not knowing much about this field I decided to hire a fitness professional. It's only been a few weeks, and I have made tremendous progress working with my coach. The staff here is very knowledgeable, and you could rest assured that you're in great hands.
Sandy Rhodes
Arlington Va
My wife and I decided to sign up and work out together trying to achieve our fitness goals. I was a bit hesitant to start but having her and my trainer push me has helped me exercise above and beyond what I would usually do by myself. I finally see the progress, and now I'm addicted to working out. It's fun to feel like I'm in shape for the first time in a long time.
Bill Rodger
Arlington, VA
I was always fit and an athlete my whole life but unfortunately lost my way as I got older and started working more within my profession. Due to this, I have found that my energy level and stamina has been compromised. Deciding to hire a coach has been well worth the investment. These guys and gals are very knowledgeable and good at what they do. You can trust them, and I highly recommend their company.
Mike Reily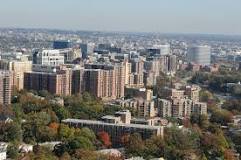 Four Things to Look For in an Arlington Personal Trainer:
Experience in the fitness industry. Make sure your trainer has experience working with individuals in a one-on-one situation. Your instructor's experience is especially true if you have a specific medical problem or specific condition. Ask how many clients they have and how many years they have been involved with personal training.

Education and knowledge of exercise prescription. Make sure your trainer has an exercise science degree or another reputable degree. If they have a certification, make sure it is from a reputable personal training organization. Just because a personal trainer looks great doesnít make that person a knowledgeable trainer. Our staff includes certified instructors with the best backgrounds such as certification from the American Council on Exercise, National Academy of Sports Medicine, American College of Sports Medicine as well as other high-end organizations.

Location. Will you go to a fitness center to meet your instructor? If so, make sure the location of the fitness center is close to your home or work. Nobody wants to spend an hour in the car just to spend an hour at a fitness center. Maybe you want the trainer to come to your house. First, you have to find a trainer that will do that. Secondly, if the trainer comes to your home, will that trainer bring all the necessary exercise equipment?

Cost and expenses of programs. Hiring a trainer isnít cheap. So, like any other significant investment, make sure you do your research. Just because one personal trainer is more expensive than another doesnít make the more expensive trainer better for you. Donít let cost be the only deciding factor when choosing a trainer. However, the extra cost of a personal trainer may be precisely what you need to reach your goals.
Are you ready to make the investment in yourself? A personal trainer can help!
What It's Like To Personal Train In Arlington
In-home versus gym personal training

Both in home and gym personal training have their benefits, however, which one do I think is more beneficial? Well, that is a difficult question to answer but let's look at some of the benefits one may receive from in-home personal training versus gym training.

With in-home personal training in Arlington, you don't need to waste time driving out to the gym and fighting traffic at the end or beginning of a long day. By training at home, you save the time and the gas of having to travel out to the gym.

When exercising at home, you can focus solely on your workout and not have to worry about getting dressed in cool workout attire or even doing your hair and makeup. You can relax and enjoy the comfort of your very own home and focus solely on your workout.

When performing your exercise at the gym, you are confined to the gym floor space whereas with in-home personal training you can take advantage of both indoor space and outdoor space which allows for you to include different types of activities to keep the client interested.


Sometimes at the gym you have to deal with puddles of sweat on benches and dirty not well-maintained locker rooms. When exercising at home, you could shower and enjoy the cleanliness of your very own home environment.

When training at home many times your family might be interested in joining you, and thus it becomes a family activity. Sometimes it's fun to include the family especially if you have a busy schedule and don't tend to be able to spend much time with your family.

Sometimes when working out at the gym, you can feel that gym intimidation whereas when you exercise at home, you don't have to worry about being intimidated or of other people watching you.

So as you can see in home personal training does have benefits that gym training does not have. So which one is best for you? That depends on the individual.
Wishing You and Yours the Best of Health!!!!
Have one of Arlington's best personal trainers work with you in the comfort of your own home. Our personal trainers in Arlington, Virginia will bring the equipment necessary to give you a great total body workout in the convenience of your home. Give us a call today to get started on your path to achieving your goals.
Check out these great resources for more info:
Follow Us