Our company welcomes you to experience our free, no obligation, consultation. We genuinely feel that our team can assist you in attaining your goals, but we want to show it and merit your business. Our team takes our customer service very seriously, and our clients mean the world to our staff. If you have any insights or concerns on how we can better our service, we would love to hear from you. We are continually aiming to improve and offer the soundest fitness training services in the region, and we would love to hear what you have to say. On account of our crew at Every Body's Personal Trainer, I only have one inquiry for you. "Why leave home, we'll bring the gym to you!"

If you are eager to get going, you can beckon us anytime at (443) 615-2702. If you'd prefer to email us with your goals and contact information, you can email us at eric@everybodyspersonaltrainer.com.

We look forward to hearing from you and displaying only the best in customer service!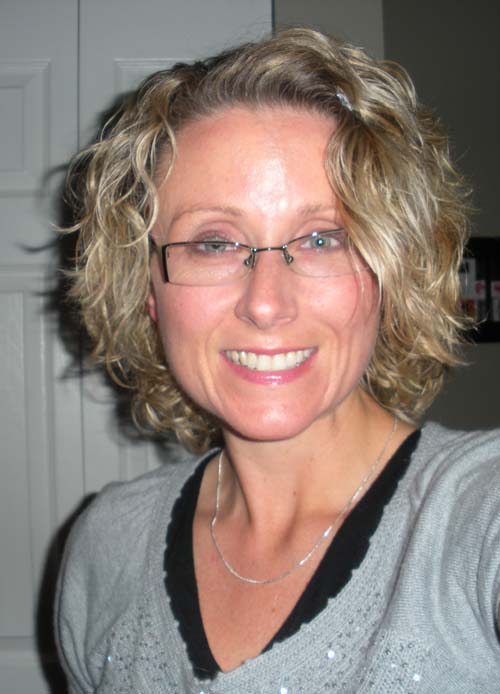 Fitness Trainer Vicki
Virtual and in-home training available-Arlington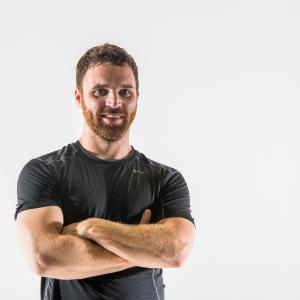 Instructor David
As a personal trainer in Arlington for many years, David specializes in cardiovascular training, exercise science, weight loss and body fat reduction, senior fitness, and more.
Online and in home training available-VA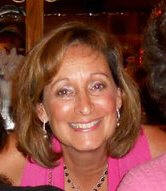 Fitness Trainer Monica Romig

Monica is certainly considered one of the most esteemed personal trainers in the Arlington area. Some of her specialties include senior fitness, body fat reduction, female fitness, youth fitness, and much more.
Virtual and in-home training available-Arlington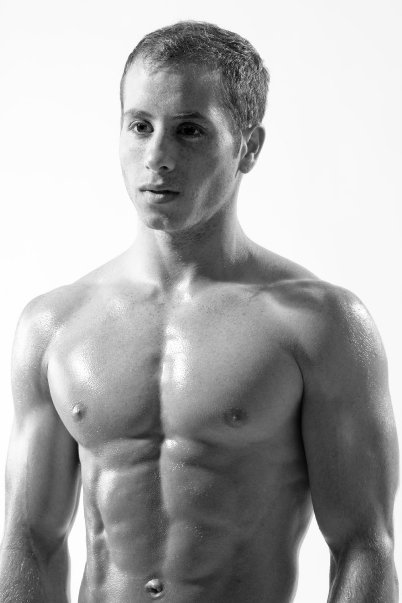 Fitness Coach Sean Hershman

Sean is an amazing coach and clients seek his knowledge for bodybuilding, muscle gain and strength increase, weight loss, and much more.
Online and in-home training available.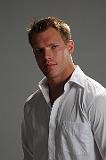 Brandon is a personal trainer in Arlington who is an expert in strength and athletic training, cardiovascular fitness, senior fitness, and more.
Virtual and in home training available-Arlington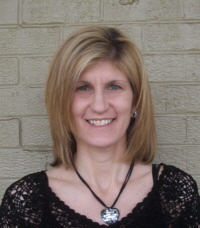 Claudia Booker

Claudia specializes in-home and online personal training.
Virtual and in-home training available-Va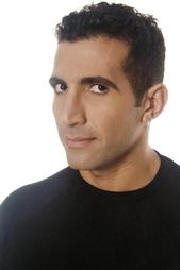 Richard Ghoneim
Offers training online and virtually.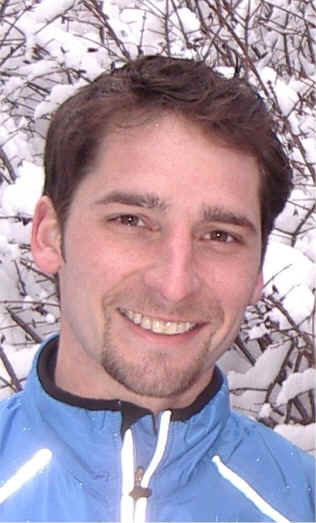 Jeremy offers only online personal training in Arlington.
Contact Information for Our Personal Trainers in Arlington
Please do not hesitate to contact us if you have any questions at all.
Telephone:

(

443)

615-2702

E-mail:
Click Here for a Free Consultation
Learn About Our Certified, Supportive, and Result-Motivated Personal Trainers
Our job, here at Every Body's Personal Trainer, is to motivate clients by assisting in setting goals as well as giving feedback and instilling accountability. We calculate clients' strengths and weaknesses with recurrent fitness assessments and ensure our client's fitness and nutritional programs are adapted throughout their fitness journey to ensure progress and results. All of our coaches within our company are highly motivated and driven. We are passionate about what we do and wish to relay only the best in customer service.

At Every Body's Personal Trainer, we're committed to accommodating and helping you reach your fitness goals.
We don't believe in a one-size-fits-all approach to working out here. It doesn't matter if you are a parent, high-level athlete, or complete novice, we are here to help and guide you every step of the way.
Call us today to get started at 443 615-2702, we look forward to meeting you.

Reasons To Try a Personal Trainer
Working with a personal trainer in Arlington offers dozens upon dozens of incredible benefits to our clients - far too many to cover.
No matter what your age and fitness backgrounds are, what results you've seen so far, and what your goals going forward are, a fitness trainer can be an invaluable companion on your fitness journey.
What's more, a competent coach can help you overcome dreaded plateaus, establish life-long habits, stay safe while training, and, perhaps even more importantly, show you that fitness isn't as complicated as you may have been led to believe.
With that, here are five underrated benefits of hiring a personal trainer.
We Can Help You Overcome Your Plateau
Fitness plateaus come in many shapes - lack of weight loss, strength and muscle gain, improvement in athleticism, and so on. They also vary in length and intensity - from as little as a couple of weeks to entire years of no progress. Some hit plateaus early, while others reap benefits for years before encountering one.
One thing is clear - plateaus can be very disheartening and quite frustrating. Many people find themselves quitting fitness precisely because of them. Even though they are putting in the work regularly, they don't see any progress to show for it.
A good personal trainer can help assess your situation and draft an actionable plan for you to overcome your plateau quickly and with grace. More importantly, they can help diagnose where you went wrong, so you learn and never repeat the mistake.
We Help You Establish Life-Long Habits
According to psychologists and neurobiologists, between 40 and 95% of our actions, beliefs, and things we say are habit-based. This is incredible to think about because it suggests that we often function on autopilot - more often than not. Moreover, this is undoubtedly the case when it comes to fitness.
Many people believe that fitness is about willpower and discipline, but it's often the product of habits - what you eat, how (and how often) you exercise, how active you are overall, and what beliefs you hold.
What's great is that a good fitness instructor can help you establish these life-long fitness habits that are going to help you transform your body, mind, and belief system.
You Get Quick and Better Results
It's certainly possible to learn everything on your own through trial and error. Also, while many people take this route, that doesn't make it any better.
The fact is, fitness has a lot of moving parts, and learning how to click everything into place takes a lot of perseverance and time - years, in most cases.
Hiring a personal trainer in Arlington can help by giving you a sort of a short cut through this journey of learning. Rather than waste time on ineffective strategies and do every mistake imaginable, you learn what truly works, as well as what doesn't. This allows you to get quicker and better results, especially as a beginner.
We Help Keep You Safe and Away from Injuries
Training safely is the most important factor for longevity. Injuries are often painful, and some can last for a very long time. So, if you're looking to make the best progress and stay fit and healthy for years, you need to do things properly.
A significant issue here is the fact that many beginners learn how to train from friends and fellow gym-goers, who are often clueless.
Luckily, a good personal trainer can show you how to warm-up properly, how to execute each exercise, and what common mistakes to avoid. All of this is going to help keep you safe and away from injuries.
We Can Show You That It's Not as Scary or Complicated as You May Have Believed
From the outside, fitness often looks terrifying and very complicated, especially to beginners. There seems to be so much going on in the quest of getting fit. Walk into a big gym for the first time, and you'll likely feel a bit overwhelmed with the incredible array of exercise equipment.
However, it doesn't have to be as complicated. Simple solutions often work better than complicated ones, and a good coach can show that to you.
Moreover, a good coach can help simplify things for you and make everything effective, easy to understand, and simple to implement.
Need More Reasons to Hire an Instructor?
Accountability in your exercise plan
Accountability is a perfect reason to hire a personal trainer. Many times, people will have gym memberships, with every intention to go to the gym to get their workout performed. However, many times people will not make it to the gym and will decide to skip. Now, unfortunately, the gym will not call you and ask you where you are. Being held accountable is how a personal trainer can help you. Accountability is a major benefit of working with a trainer. Working with an exercise specialist will give you accountability and
c
onsistency.
Injury prevention
Safety
is another significant reason to work with a professional. I think sometimes we forget that exercise and fitness can be dangerous, especially if you are new and just beginning. Not only that but as we age and become a little less in shape, the risk of injury from exercise increases. Therefore, it is very beneficial to work with a professional to make sure you don't injure yourself.
Our experienced and well-educated team of coaches hold fitness certifications including the
American Council on Exercise
,
National Academy of Sports Medicine
,
American College of Sports Medicine
, and other top of the line industry certifications.
Fun exercises to keep you fit
Let's face it, a lot of us do not like to work out because we don't find it to be very enjoyable or fun. Working with somebody can be a lot more entertaining and enjoyable than working out by yourself. The camaraderie between the instructor and the client can result in teamwork which will help propel you to reach your goals. Not only that, but the instructor with their knowledge base can introduce different activities that you may find enjoyable.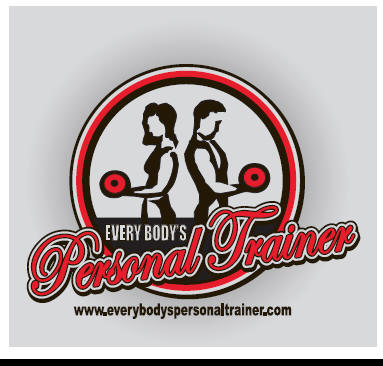 Our Fitness trainers specialize in:
nutrition and dietary analysis

muscle gain and hypertrophy

senior fitness and increasing quality of life

flexibility and enhanced range of motion

athletic and sports specific training

assessments including body fat

group training teenage fitness and exercise prescription
What Are Clients' Saying?
Over the new year, I dedicated myself to making exercise a more significant part of my life. Not knowing much about this field, I decided to hire a fitness professional. It's only been a few weeks, and I have made tremendous progress working with my coach. The staff here is very knowledgeable, and you could rest assured that you're in great hands.
Sandy Rhodes
Arlington Va
My wife and I decided to sign up and work out together trying to achieve our fitness goals. I was a bit hesitant to start but having her and my trainer push me has helped me exercise above and beyond what I would usually do by myself. I finally see the progress, and now I'm addicted to working out. It's fun to feel like I'm in shape for the first time in a long time.
Bill Rodger
Arlington, VA
I was always fit and an athlete my whole life but unfortunately lost my way as I got older and started working more within my profession. Due to this, I have found that my energy level and stamina has been compromised. Deciding to hire a coach has been well worth the investment. These guys and gals are very knowledgeable and good at what they do. You can trust them, and I highly recommend their company.
Mike Reily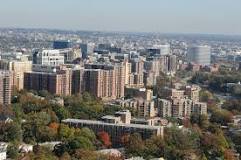 Depression and anxiety have always been staples in my life, unfortunately. After being at the lowest of my low, I decided that I needed to change my diet and my exercise patterns to feel better. Having somebody be my coach and be beside me to help me through the fire has helped so much that you have no idea. My personal trainer is down to earth and not intimidating which is what I needed because I do suffer from anxiety and fortunately.

Jill E.
Arlington, Va

Not feeling like you're in shape and being able to conquer the world is not a good feeling. Working so much and not paying attention to my health has always been a pattern and one that I needed to break. I found your website after searching on Google and decided to commit to being better and feeling better. This company is amicable and not elitist and welcomes you with open arms.

Erika Master
Arlington, Va

As I have grown older exercise and my well-being has not been at the forefront of my mind. My health, unfortunately, has reflected that as my blood pressure and cholesterol are very high. It is very hard sometimes to make a change, and sometimes we all need a little bit of help. You can count on this team to help you through and become your friend in your battle.

Eric Easton
Arlington, Va
Four Traits to Look for in a Fitness Professional:
(1). Building of confidence
Working together with a trainer helps in boosting your level of confidence. They bring out the best of you by encouraging and understanding you with much positivity. Additionally, you can achieve your goals with their help as you continue to improve the way your body feels, looks and operates daily. Choosing to do it alone is challenging since you will be your inspiration source, but with their intervention, you not only gain more confidence in yourself but also on your abilities.
(2).
Fun
Since the activities that are done during the exercise varies, a trainer can make the session fun by getting you out of the usual routines. They can design a challenging program that will require you to self-compete by introducing new exercises and adding more variables to your routine activities and making your working out more enjoyable.

(3) Achieve success in your other areas of life.
Your engagement with the trainer will help you to develop some forms of habits, and certain mindsets together with adopting a lifestyle philosophy that will lead to improvement of your spiritual, mental and emotional well-being. The motivation from your trainer enables you to deepen relationships, get away from the things holding you back as you reach new heights at your workplace.
(4). Accountability
A trainer will assist you in being accountable for your exercises as well as nutrition, and therefore you can give the needed attention to your lifestyle changes you will be making.
https://fitness.edu.au/15-benefits-personal-trainer/
Are you ready to make the investment in yourself? A personal trainer can help!
What It's Like to Personal Train in Arlington
Our company offers personal training services open to prospective clients located in the Arlington district including Ballston, Clarendon, Columbia Pike, Courthouse, Crystal City, Pentagon City, Rosslyn, Shirlington, and Virginia Square.
Arlington Forest Park: Arlington Forest Park is one of a couple of parks that our clients tend to frequent, the other being Virginia Highlands Park.
Virginia Highlands Park: Virginia Highlands Park is a great location for those cardio workouts. The park is 20 acres and also consists of a baseball diamond, tennis courts, and basketball courts.
In-home versus gym personal training
Both in home and gym personal training have their benefits, however, which one do I think is more beneficial? Well, that is a difficult question to answer but let's look at some of the benefits one may receive from in-home personal training versus gym training.

By training at home, you save the time and the gas of having to travel out to the gym.

When exercising at home, you can focus solely on your workout and not have to worry about getting dressed in cool workout attire or even doing your hair and makeup. You can relax and enjoy the comfort of your very own home and focus solely on your workout.

When performing your exercise at the gym, you are confined to the gym floor space whereas with in-home personal training you can take advantage of both indoor space and outdoor space which allows for you to include different types of activities to keep the client interested.

Sometimes at the gym you have to deal with puddles of sweat on benches and dirty not well-maintained locker rooms. When exercising at home, you could shower and enjoy the cleanliness of your very own home environment.

When training at home many times your family might be interested in joining you, and thus it becomes a family activity. Sometimes it's fun to include the family especially if you have a busy schedule and don't tend to be able to spend much time with your family.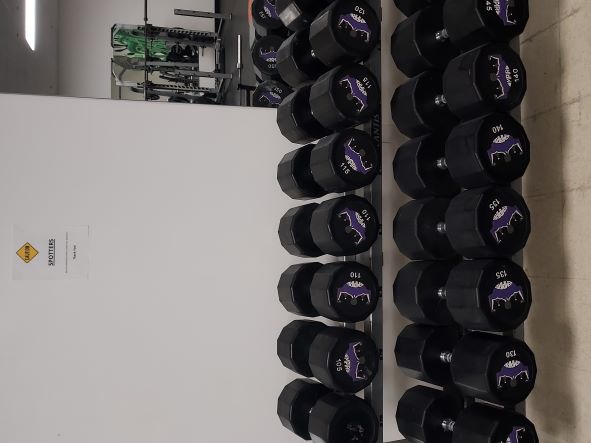 Sometimes when working out at the gym, you can feel that gym intimidation whereas when you exercise at home, you don't have to worry about being intimidated or of other people watching you.

So, as you can see in home personal training does have benefits that gym training does not have. So, which one is best for you? That depends on the individual.
Wishing You and Yours the Best of Health!!!!
Questions and Anwers about Personal Training
Question: Are your in-home personal trainers certified?
Answer: It is very important to our company that our staff is not only certified by the highest certifying bodies in the industry, but also are professional. This included always being on time, courteous, and motivated in regard to our clients. Our staff cares about your goals and your progress, and we consider our clients to be our friends.
Question: Does your company offer group personal training?
Answer: We do in fact offer group personal training sessions. Our clients have the ability choose from group sessions as large as 2 to 8 members. We find that sometimes group training sessions can be motivational and inspire our clientele.
Question. How long are the fitness sessions?
Answer: Our sessions are an hour in duration. However, our trainers will run over and give you a little extra time depending on whether or not they have accomplished all that they have wanted to accomplish during your workout.
Question. What fitness equipment do your personal trainer in Arlington bring to the session?
Answer. The equipment that your personal trainer will bring is dependent upon the goal of the client. All goals will vary but examples of equipment may include free weights, resistance bands, boxing equipment, jump ropes, ankle weight and much more.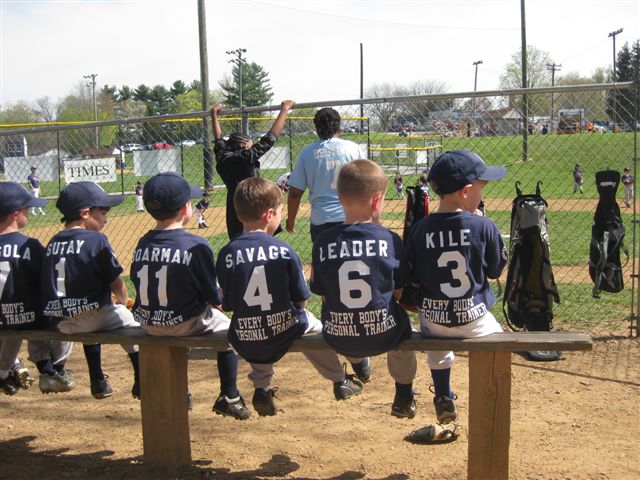 Have one of Arlington's best personal trainers work with you in the comfort of your own home. Our personal trainers in Arlington, Virginia will bring the equipment necessary to give you a great total body workout in the convenience of your home. Give us a call today to get started on your path to achieving your goals.
Check out these great resources for more info:
Arlington, VA Nearby Locations:
Annandale
Other Locations Include:
We Also Train In:
Every Body's Personal Trainer
Phone Number: (443) 615-2702
Email:
eric@everybodyspersonaltrainer.com
Hours:
Monday 5AM–9PM
Tuesday 5AM–9PM
Wednesday 5AM–9PM
Thursday 5AM–9PM
Friday 5AM–9PM
Saturday 9AM–9PM
Sunday Closed