A Letter From the Owner| In-Home Personal Training| Meet Our Personal Trainers| Getting Started ||Free Consultation with a trainer | Contact Us
|Personal Trainer/Owner Eric Leader's Blog Our Mission Pricing Testimonials Homepage
Looking For Personal Trainers in Silver Spring?
Our certified personal trainers in Silver Spring can devise an exercise program exclusively tailored to target your particular requirements. We extend fitness programs for clients of all ages and fitness levels. If you are determined to reach a specific goal, our in-home personal trainers in Silver Spring can outline the plan that will assist you to realize that goal promptly and safely.
At Every Body's Personal Trainer, we have personal trainers in Silver Spring, as well as multiple neighborhoods throughout Montgomery County. If you live in the region, don't bother looking any further for that coach to take you to the next level. Our staff is amongst the greatest in Montgomery County, and we look ahead to assisting our clients in the Silver Spring area.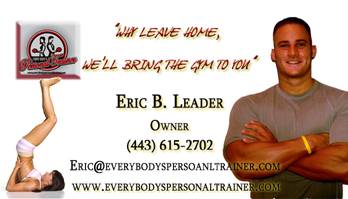 Have one of Maryland's greatest fitness pros work with you in the convenience of your own home. We will produce the equipment required to give you a great total body workout in the comfort, and solitude of your very own home. Give us a call today at (443) 615-2702 to get started on your track to reaching your aims with one of our coaches.

Below you can view, and read, about our personal trainers in Silver Spring, Maryland. Have a certified professional get you into the most excellent shape of your life today.
Follow Us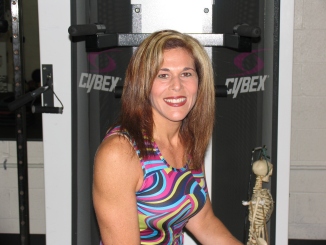 Amy Smullian ***Check out Personal Trainer Amy's amazing physique transformation***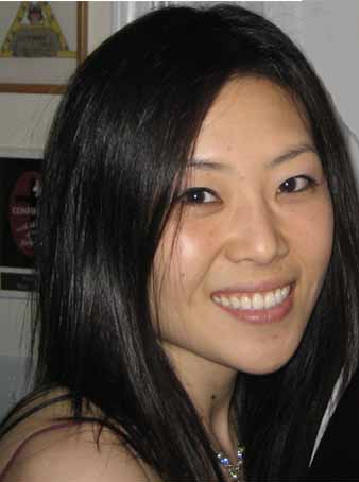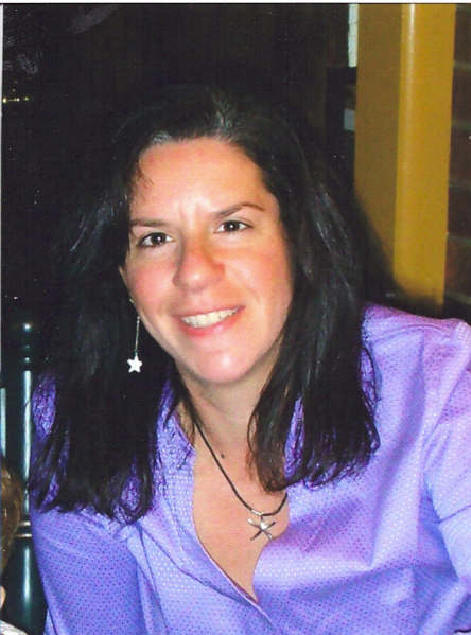 Contact Information
Please do not hesitate to contact us if you have any questions at all.
Telephone:

(443) 615-2702

E-mail:
Our team would relish the opportunity to assist you to achieve a healthier and more mobile lifestyle. Our in-home personal trainers in Silver Spring are very enthusiastic about what they do and would love to help you in making exercise fun and stimulating, not just a chore. Our staff will begin with a complimentary consultation. The consultation is your opportunity to get to know your coach, and we suggest having plenty of questions to ask. Our personal trainers in Silver Spring are the best of the best, and we want to show it. Feel free to take advantage of our free consultation. The consultation is your chance to get to know your coach, and we recommend having plenty of questions to ask. Our coaches are the best of the best, and we want to prove it.
Why Exercise With A Personal Trainer In Silver Spring?

1.) Intensity! To experience excellent results, your body needs stimulation to make the adaptations to get you those results you seek. The body needs to be stimulated and overloaded. It needs intensity to make it reinvent itself and change. Although we try, it's very laborious sometimes to exercise with high intensity by yourself. Having a coach to work with will benefit you in reaching that higher intensity level, and enable you to get those results faster and easier.
2.) The support received from a coach is very motivating. Let's face it, working out can be difficult, and sometimes dull. Our fitness pros will be with you every step of the way, supporting and motivating you to accomplish your goals. Do you find yourself too exhausted to workout sometimes? Let our team use their energy and passion to help you through those tough workouts.

3.) Our personal trainers in Silver Spring will give you accountability! Do you find that you are missing workouts? The gym isn't going to call you and ask where you are. With an in-home personal trainer in Silver Spring, you have an appointment. Our fitness pros will be there notwithstanding, no more justifications not to get your workouts in. We'll drive you and give you answerability. Training at home gives you the accountability you need.

4.) The experience of our fitness pros is very advantageous. How often do you find yourself questioning what to do and where to start? Let our team take all of the guess-work away, thus limiting wasted time. As the owner of the business, and a trainer himself, Eric Leader has taken it upon himself to choose only the best of the best. He has hand-picked the most celebrated fitness professionals, with the highest degrees and certifications in the field (American Council on Exercise, National Academy of Sports Medicine, American College of Sports Medicine).
5.) Safety, and discovering how to use the correct form while performing exercises. Limiting injury is remarkably important, learn how to use the proper form and workout safely.

6.) Steadfast support. Any time you need us, we are just a phone call away. It doesn't matter day or night. We are here to encourage you in accomplishing your goals. Call us from the grocery store, from the hotel, it doesn't matter. We are here. Our clients are also our friends, and your goal is our goal. We will do anything we possibly can to see that you reach your goals.
7.) Programs are tailored to the client's particular requirements and wants. Everyone has a distinct goal and starting point. Our health professionals will formulate a plan explicitly targeting your specific needs. Our programs will assess not only your fitness regimen but your diet as well. No matter what the fitness level or background, we have the programs to suit your needs.

8.) With an in-home personal trainer in Silver Spring, results come to a lot faster. No more missed workouts and useless routines. Our team will draft a fitness and diet program for you, and be there with you to administer it. We'll keep you consistent with your workouts and diet thus producing excellent results.

9.) Having a coach limits misused time in the gym trying to reach goals. Why lose time looking at the machines trying to figure out how to use them? Our fitness pros will compose a plan explicitly targeting your goals, and be there every step of the way to execute the plan. Also, our fitness staff will perform fitness evaluations estimating body fat, circumferences, and strength and endurance. These evaluations help to ensure that you are on the correct track towards achieving your goals.

10.) It's fun!!! Our staff will use their creativity to make working out fun, not just a chore. We'll take you outside, to a track, or even use boxing, in order to keep you excited about your program and working out. Let's face it, if it's not fun, you are not going to want to do it, and stick to it. Part of what makes a great trainer is creativity along with effectiveness. We know you'll enjoy your workouts with our instructors.
Follow Us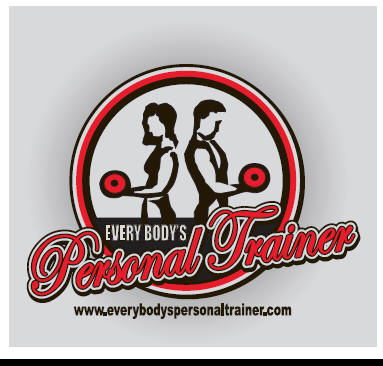 Personal Training In Silver Spring, What Do Our Clients Say?


Just wanted to thank you again for all of your help and support. I can't believe how far I have come. You guys are a real life saver. I have always hated working out with a passion, but your trainers make working out fun. Not only professional and knowledgeable but sincerely caring about how I am doing and my progress. I have had trainers in the past, and never had trainers who cared as much as you all. Eric, you have always been available to help, whether, via phone call or email, you always take the time to respond to my questions. Thanks so much for Katie, she has been the most significant help. I can't wait to give you my before and after picture.


Tara Borden


Silver Spring, Maryland


Hi guys,


As a business executive, I don't have much time to workout. My schedule is always in flux, and my free time is extremely scarce, unfortunately. Nonetheless, I knew I needed to find somehow a way to get my workouts in. My stress levels have always been extremely high, and I knew that with my blood pressure and weight, I was a ticking time bomb. Your service has been precious to me. You have met the demands of my schedule, which is an extremely tough task. For the first time in my life, I am working out on a consistent basis, and I am noticing the results. Thank you for getting me back into shape. I am so much more efficient at work, and my energy levels have improved. I look forward to purchasing more sessions and continuing with my progress.


Michael J. Rawlings


Silver Spring, Maryland


Regarding my experience,


As an out of shape mother of four, I haven't had the time, or energy level, to stick with an exercise program. Sometimes I feel as if there is not enough time in the day. For the longest time, I have wanted to try to get back into shape. As a birthday gift from my husband, who is also a client, I received one of your training packages. I was apprehensive at first, but boy am I happy that he invested in your services. It has been two months now, and I have lost 25 pounds. My overall muscular strength has improved dramatically, and for the first time since college, I can see muscle definition. I can't wait until summer...Thanks for all the help and I wish you all the best.


Sincerely,


April Flanagan


Silver Spring, Maryland

Not located in Silver Spring? We also provide personal trainers in Germantown, Gaithersburg, Rockville, Bethesda, Potomac, Olney and many other locations throughout Montgomery County.


How Can A Silver Spring Personal Trainer Help You?


This generation is leading a sedentary life, and we have no doubts on that, do we? However, what is being done to combat the ill effects of being a gadget clutching couch potato? Everyone shies away from exercise and workouts with a ready excuse called Ďlack of time.í There needs to be some discipline here, and for that, personal training is essential. You could choose in-home personal training or merely gather your lazy self and hit the gym. Whatever you may decide to do, a body trainer who specializes in getting you back on track is going to change your life. Believe it or not, you will be thanking yourself for investing in helping your body back to fitness and in shape.


HERE IS WHAT A FITNESS COACH CAN DO, THAT YOU CANíT:

Customize Your Routine:
Everybodyís body is complicated, and hence, the elements of the workout also differ considerably. Some suffer from a protruding abdomen while others may have drooping arms. Unless you comprehend which part of your body you should be working on, you will never generate the results you are exploring. A fitness instructor examines you and knows exactly what your problem areas are located. A coach is imperative if you yearn to work out with an intention in mind and if you want to exercise correctly.

Do More in Less:
A personal fitness trainer increases your productivity and efficiency to provide all your routines in an hour or two. They will not consume unnecessary time in one kind of regime since they are aware of precisely how much time a particular workout should take. You will maximize your returns and will probably produce the results in almost half the time than you will if you do it without a coach.

Confidence Booster:
Of course, you may be a young man or woman seeping with confidence already, but a fitness instructor can modify the way you look at yourself in ways you will presumably not even know. Firstly, they are continually motivating you to obtain your goals. Doing this each day brings a positive outlook on you and no matter which part of life you have a dilemma in, you will be driven enough to handle it. This motivation is not just confined to your workout time. Also, the discipline a personal fitness trainer imparts in you goes a long way in your own life as well. You will automatically display a better time management and work ethic. Thirdly, they change the way you feel about your body. Once the transformation begins, you will automatically feel more confident to take on anything that comes your way.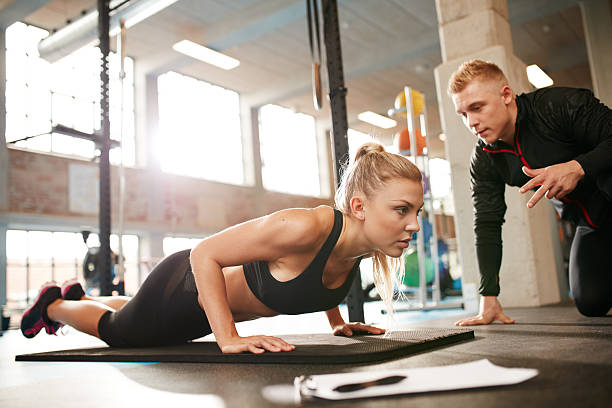 Still Looking For More Ways A Personal Trainer In Silver Spring Can Help?


When we set a fitness goal, we start off with the best intentions but more times than not something doesn't go our way. After a few weeks of beginning a program, we may start to make justifications, be lazy or give up on our goal and wait until next year. This leads to more bad inclinations and leads us to another year of feeling out of shape.

Hiring a fitness coach might keep you in the game long enough to observe some differences in your body which undoubtedly motivates us to stick to our goals and succeed. Working with a fitness trainer can help you reach your goals for many diverse reasons. A coach will hold you accountable and keep you going forward even when you want to quit. A certified fitness coach will provide the information and motivation that you need to get in shape.

Here are some reasons to hire a trainer and get in the best shape of your life.

They take you to the next level.

A trainer will push you out of your comfort zone pushing your body harder and harder each week. After the workout, you will feel like you are working different muscles which keeps your body guessing. A coach will track your improvement and make sure that you are adding increased weight or doing more reps. A coach knows how to shift gears with your plan which will cause your body to change positively. A trainer will keep you accountable to your goals and motivate you to lift more, run faster and workout longer.

Stop guessing

Working with a member of our staff will help you stop speculating on how to get in shape. An instructor will ask you questions during your program to help you reach your goals. Many common questions that a trainer will ask are do you drink lots of water, how hard are you pushing yourself when doing homework and are you tracking your food intake? These are just a few questions that a trainer may ask. A coach will be monitoring your progress as you move through the program which will keep you from questioning what youíll need to do next in your program. An instructor will help you dial in your diet with apps like My Fitness Pal which will give you an external perspective on the variations you need to make. Our personal trainers in Silver Spring will provide you with an objective eye on your progress to help your workouts stay honest.



They hold you accountable.

Our trainers in Silver Spring donít put up with excuses. They will keep track of the goals you established and hold you to it. Our fitness pros donít care if youíre tired that day or if you didnít have a great day. They will make it a point to motivate you even if youíre feeling dispirited. A trainer is your coach and will let you know what it means if you cheat on your goals. Getting this kind of feedback can help us adhere to our goals and remind us why we set them in the first place. When you have an appointment with someone to work out with you will be less likely to skip the gym. When you donít show up, you will feel like youíre letting yourself down and your trainer down. Being consistent is so important and we can help.


They fix bad form

A coach will help you with lousy form which will help you get the most out of your workout and limit injury. When we have bad form, we can only push ourselves so far with our conditioning program. Using lousy form can help us lift more weight in the short term but will cause us an injury or a plateau down the road. Hitting good form will benefit your joints, and you will feel younger. All your joints will be in proper alignment, and you will be able to lift more than you ever thought you would. Bad form can cause injury which can set you back from your goals. Hiring a coach makes sure that you donít have bad form.


Knowledge

An instructor's job is to keep up with the newest news in the world of fitness. Our staff makes sure to keep up with the cutting-edge tactics so that you donít have to. You wonít have to look on the internet for fitness information because with a fitness pro it is right in front of you.


The takeaway

Hiring a coach can help you reach your goals quickly and be the thing that helps you finally achieve your goals. Using a trainer will keep you centered and motivated to reach your goals. A coach will save you time and disappointment by saving you the task of building your program. A fitness trainer will keep things refreshing with new inventive workouts. The main reason to hire a trainer is that they keep things fun and you will look forward to meeting with them.
Also be sure to take a look at these sites for more great info: