Personal Trainer Sandra Cravens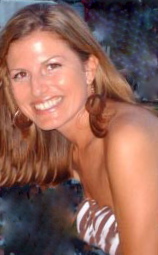 Sandra is an in-home personal trainer in Northern Virginia, specifically covering Centreville, Manassas, Clifton, Chantilly, South Riding, Fairfax, Vienna, Oakton, Mclean, Tyson's, Reston, and Ashburn.

Personal Trainer Specializing In:
Women's Fitness
Cardiovascular Fitness
Body Sculpting
Resistance Training
Weight Loss
Nutritional Guidance
Balance & Flexibility Training
Pilates
Aerobic Exercise
Sport Specific Training
Education/Certifications:
ASFA: Pilates and Personal Training Certifications
American Red Cross: CPR/First Aid Certification
Masters from George Mason University: Public Administration / International Mgt
B.A. from Palm Beach Atlantic University: Communications/ Spanish
I have a passion for health and fitness. I love the outdoors and utilizing nature to stay fit. After losing over 20 pounds in college, I then decided to gradually pursue work in the health and fitness industry. Staying active and learning about nutritious ways to feed my body has helped me feel better and empowered me to do so much more! I am currently on a woman's soccer league, co-ed volleyball league, and coach a high school volleyball team. I also teach Pilates classes at Gold Gym, physical education to students in K-9th grade, and look forward to my next marathon.
As your personal trainer, I will work with you mentally and physically to help you achieve the results you're looking for. You will be challenged, and I will hold you accountable while working alongside you to ensure that you are motivated and focused on accomplishing your health and fitness goals. At the same time, we will have fun and enjoy getting fit – my goal is to help you acquire a passion for fitness so that being active becomes a lifestyle. Remember, anything is possible!