A Letter From the Owner| In-Home Personal Training| Meet Our Personal Trainers| Getting Started ||Free Consultation with a trainer | Contact Us
|Personal Trainer/Owner Eric Leader's Blog Our Mission Pricing Testimonials
In Home Personal Training for Gambrills and Crownsville
Begin with an In Home Personal Trainer in Crownsville and Gambrills
If you are in search for personal trainers in the Gambrills/Crownsville area, you came to the right place. We here at Every body's personal trainer have the best in-home personal trainers in Gambrills / Crownsville, however we want to prove it. First off, what is in-home personal training?

Rather than going to the gym to workout or to meet with your fitness instructor, our personal trainers in Gambrills/Crownsville will meet you at your home with all the equipment ready for your workout. So that means no more busy smelly gyms, and no more wasted money on gym memberships, or missed workouts, our personal trainers will bring the gym to you.

However, we know that you may have some apprehension or questions that you want answered before working with a fitness instructor. Therefore, we always offer a free, no obligation consultation with one of our home personal trainers in Gambrills/Crownsville. We know that you will enjoy working with our staff, however we want to put your concerns at ease and allow you to have all of your questions answered ahead of time.

So, if you're ready, feel free to contact us anytime at 443-615-2702 to book your free consultation today. We look forward to meeting you.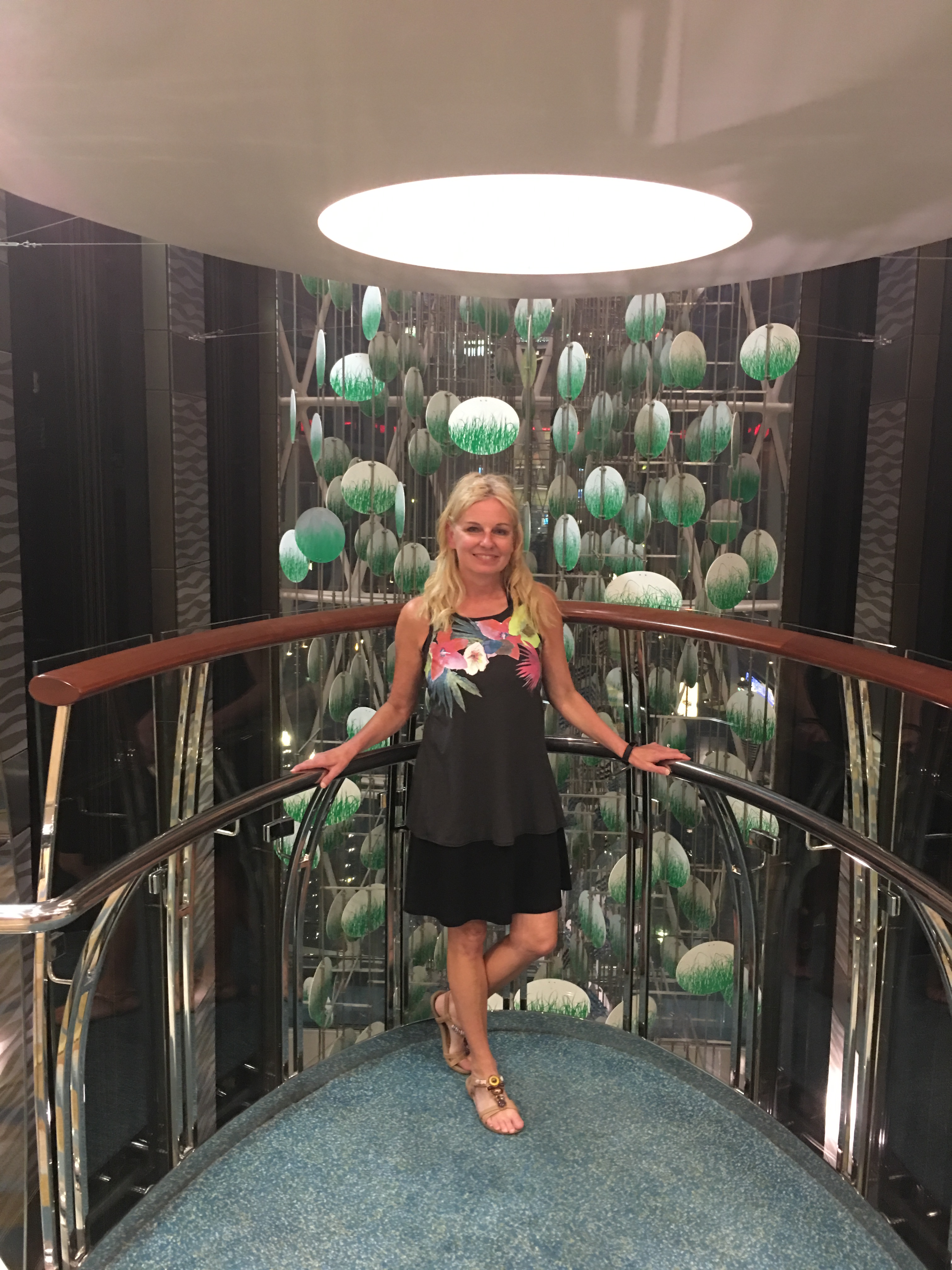 Suzanne Virtual training available.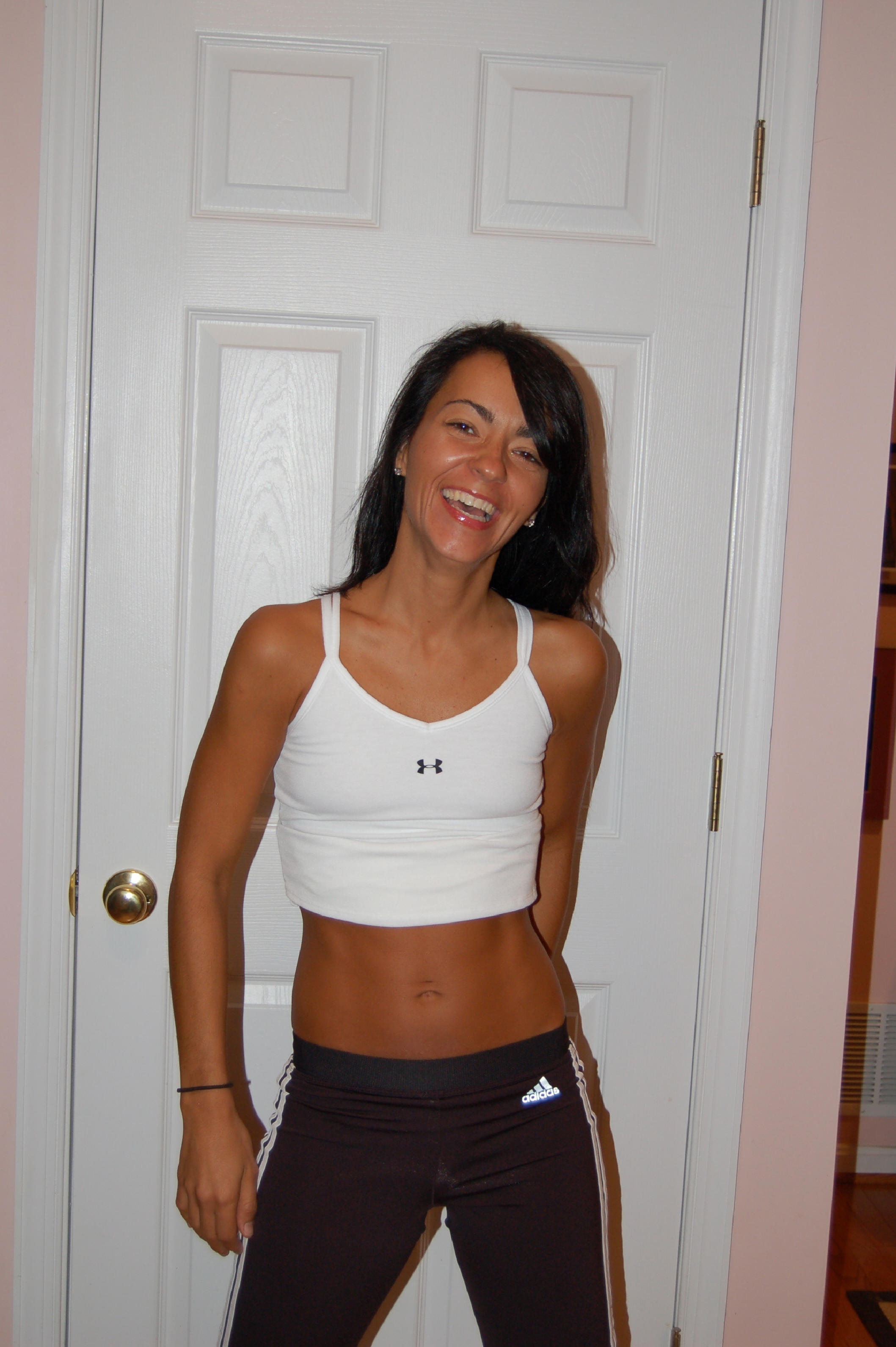 In Home Personal Trainer Bernadette Stouten Virtual training available.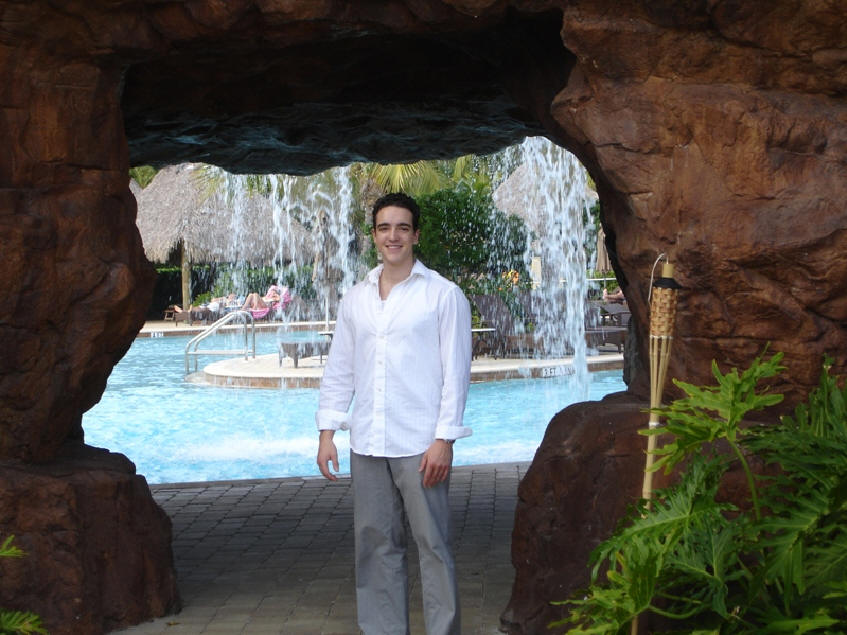 Justin Schold Virtual training available.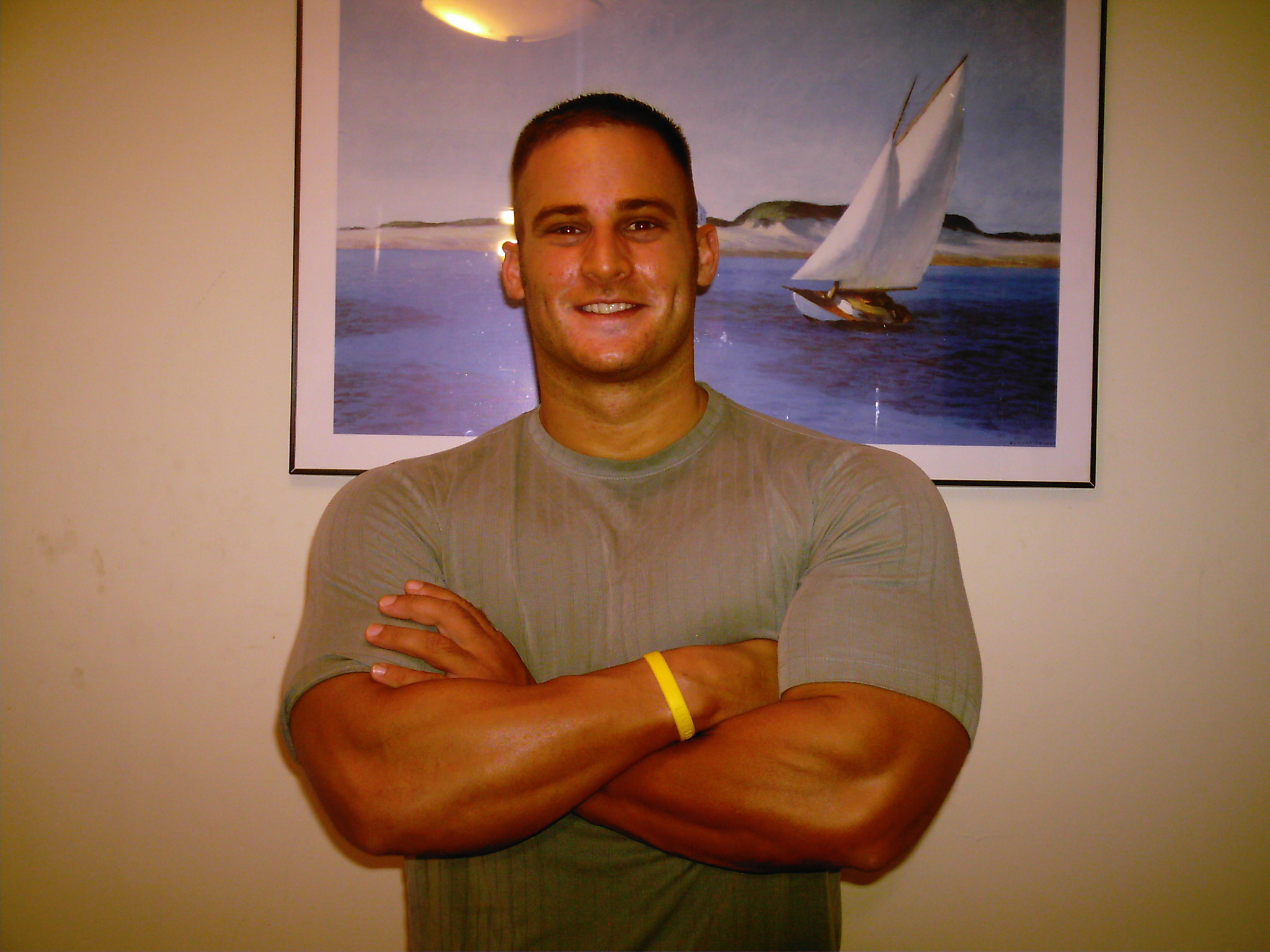 Personal TrainerEric Leader-Owner/Personal Trainer. Virtual training available.
Eric is the owner of Every Body's Personal Trainer, and he is a personal trainer in Gambrills.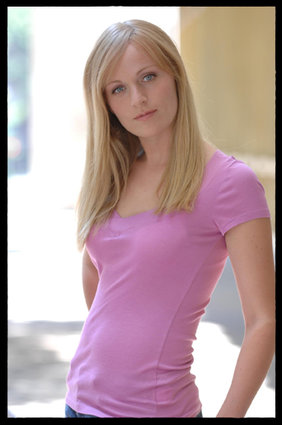 Jamie Knight Virtual training available.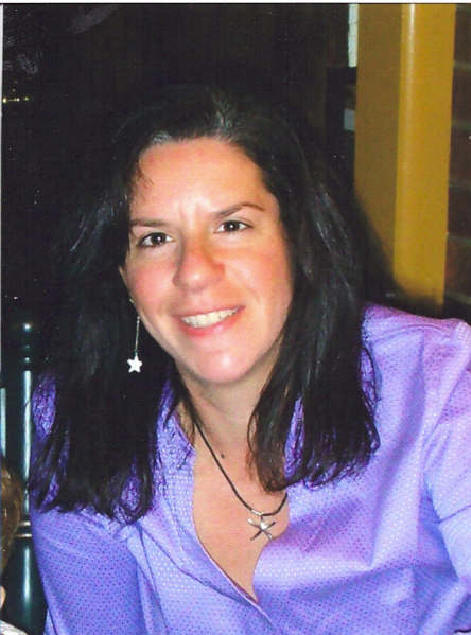 Laura Levengard Virtual training available.
What Are Clients Saying?
I have been going through a bit of a tough time as of late and wanted to start an exercise program to feel healthier both physically and mentally. I found your company doing a Google search and decided to take advantage of your free consultation. Your trainer met with me and relieved me of any concern I had about moving forward. I am enjoying the convenience of working out in my basement. I appreciate all of your help.

Lisa Rogan
Gambrills, Md

My husband and I hired your company to work with my father-in-law and to help him regain his health and stamina. We saw him on our visit last week and were impressed with how much better he is doing. Just wanted to thank you guys for all of your help and for taking care of my father-in-law.

Jill Feend
Crownsville, Md

I have been feeling my age lately which is not good because I am accustomed to feeling fit and high-energy. I knew that now was the time to make a change so through a referral from a friend I decided to call your company. I have been utilizing your service for four months now and look forward to continuing.

Ray Downey
Crownsville, Md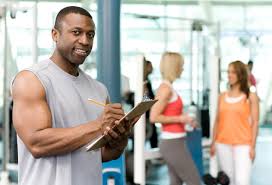 Our staff of personal trainers in Gambrills and Crownsville specializes in
exercise physiology

fat reduction and weight loss

nutritional guidance and prescription

young adult fitness

senior exercise prescription

bodybuilding

Sports specific programming

athletic conditioning

cardiovascular training

pre and post-natal

group fitness and boot camp

body fat measurements and circumference

and many more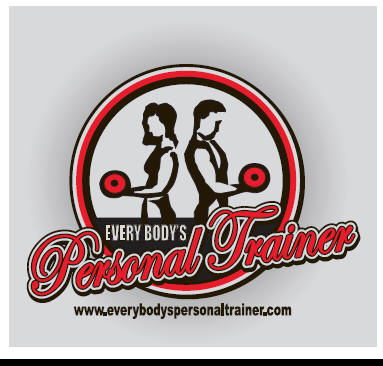 Personal Trainers in Gambrills and Crownsville Bring Accountability!
Accountability is one of the numerous benefits of having a personal trainer and engaging in personal training.

Most of us sometimes find it challenging to do things on our own, but that does not make us failures. No! Not at all. So, if training consistently is a big challenge to you, I want you to understand that you haven't failed. You can still reach your exercise goals; all you need is someone to motivate you.

Some persons have the challenge of motivating themselves to continue with their workout routines. Such people need someone to give them a little push, and that is why having a personal trainer in Gambrills comes with many benefits in which accountability is top on the list.

So, if you're one of those persons struggling for motivation to continue with their workout routine, then you should hire a fitness instructor to help you become accountable.

Below are the reasons why personal training gives accountability, which is very vital in achieving your exercise goals.

1.Your Personal Trainer in Crownsville Will Help You Reach Your Goals

Accomplishing that goal which you have set for yourself is not as difficult as it looks to you. Yes, it may have been very challenging for you to get anywhere close to your exercise goals. But that's because you lack the motivation required to attain those goals. Personal training will help you achieve your goals within a short time.

When you hire a coach, it becomes his/her responsibility to make you reach your goals. Your instructor will encourage you, motivate you, and even force you to be consistent with your exercise if there a need for that. Consistency is so very important.

2.Your Personal Trainer Will Make Your Workout Enjoyable

Do you know that a fitness trainer can make you enjoy your workout? If you do, then great! But if you don't, then let me hint you that working with a professional brings out the fun in exercising. Your coach can make you look forward to your next exercise session. A fitness pro that knows his/her job will design a suitable program that will be easy for you and bring out the excitement in working out.

One of the reasons why you failed to go to the gym is because you're engaging in difficult exercises, and yet they produce little results. But your professional trainer, through years of experience, knows the best exercise combinations that will produce great results for you.

Wouldn't you enjoy working out if you barely do strenuous exercises, yet you get compliments from friends and family on how your body is transforming into that athletic and beach body that you're have always wanted? Of course, you would! And you're closer to having your beach body than you can imagine. Hire a fitness trainer today and see how quickly you can get there.
Ways in Which a Gambrills Personal Trainer Can Make You More Accountable
Your fitness coach will make you more accountable by doing one or some of the following-
• Homework: When was the last time you were given homework to do? Well, one of the ways your trainer will help you become accountable is by giving you homework to do. Don't' get scared. Your homework won't be like the type you did when you were in school. I know you probably don't like homework, but you'll enjoy these types. Your homework could be jogging one mile twice a week before having your scheduled training session. Your trainer will know the appropriate homework for you.
• Add Variety to Your Workout: Performing the same exercise every time can lead to loss of motivation. Therefore, your trainer will design a program that has different varieties to make your workout more effective. Your trainer can prescribe movements to increase flexibility and range of motion to your training sessions. Such combination will help improve your range of motion and aid your body in its circulation of blood. Your personal trainer will know the best exercise combinations for you.
Personal training gives accountability, which plays a crucial role in helping you reach your exercise goals. Everyone who engages in exercise has a goal to attain. And consistency is one of the significant ways that can help you achieve your goals and get your desired body within a short time.
Hiring a personal trainer will help you become more accountable, thereby making your workout very effective. Just ensure you retain a trainer that knows his/her job, and you will be glad you did a few weeks from now. Our coaches on staff here at Every Body's Personal Trainer hold very high-level certifications from the American Council on Exercise, National Academy of Sports Medicine, American College of Sports Medicine just to mention a few.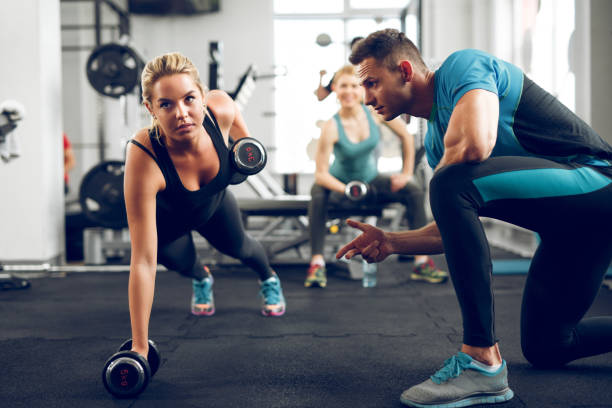 Personal Training In Gambrills/Crownsville
Gambrills
and
Crownsville
are such excellent places with so many great parks and shops for that extra cardiovascular training.
Bell Branch Dog Park, located at 2400 Davidsonville road in Gambrills, is a great location where many of our clients love to get exercise by walking their dogs. The park includes a small dog area, benches, drinking water, and shade.
The Village At Waugh Chapel
, is an excellent location if you are looking for some extra walking during those cold winter days. From restaurants and cafes to shops with over 60 different stores, you can find it all at The Village At Waugh Chapel, which is located at 1326 main chapel way in Gambrills.
Silly Sisters Consignment and Gifts
is another great place our clients love to visit. From consignment Shops, to Estate Sales, Silly Sisters Consignment & Gifts is a favorite of our staff and clients. You can find them at 1321 generals highway in Crownsville. We know you will love their shops like we do.
Not located in Gambrills or Crownsville? We also provide personal trainers in Annapolis, Ellicott City, Rockville, Bethesda, Potomac, Olney, and many other locations throughout Maryland.
Frequently Asked Questions
Question. Do you offer payment plans?
Answer. Of course. Our goal is to make our service affordable for everybody. We would like for each of our clients to be able to enjoy our service without too much pain in the wallet. We offer very flexible payment plans and can work with anybody's budget.
Question. How long are the fitness sessions?
Answer. Each of our personal training sessions is an hour in duration. However, sometimes our sessions can run a little bit longer or a little bit shorter just depending upon the client's level of fatigue and fitness.
Question. Can I meet my prospective instructor ahead of time?
Answer. Absolutely. We always initiate our programs with a free no-obligation consultation with a member of our staff. We want you to have all of your questions and concerns answered and to feel perfectly comfortable before beginning a program.
Question. Is it best to call or email to get started?
Answer. You can contact us anytime at your leisure at 443-615-2702 or our email address at eric@everybodyspersonaltrainer.com as well. We are available to serve you anytime.
Crownsville/Gambrills Personal Training and Aging
Being fit is essential for our daily routines. Exercise keeps us in shape, making us active and productive. And as we age, exercising becomes more critical. As you advance in age, the benefits of exercise go beyond just having a slim waistline or strong muscles. Exercise as we age benefits the development of your body, your mental well-being, and even your organs and bone strength. Every part of your body receives positive impact from regular workouts. And to be consistent with your workout, you need the help of a Crownsville personal trainer.

As you age, you begin to lose motivation to workout, but with a personal trainer in Gambrills beside you, you will be motivated to continue with your workout plan.

Why Should You Exercise as You Age?

Scientists at the University of Birmingham and those at King's College London conducted research and found out that people who engage in exercise regularly usually slow the aging process. Muscle mass, immunity, and cholesterol levels of a young person were observed. That shows that regular exercise is indeed beneficial as you age and engaging in personal training will help you remain consistent with your exercise.

The following are the ways personal training in Crownsville can benefit as we age.

1. Motivation and Consistency
The desire to exercise tends to diminish as we get older. We lose that drive to go out and exercise. Adults of age 40 mostly concentrate more on their jobs neglecting exercise. And older adults even find it more challenging to work out when they get to 50 years and above. People within these age groups need to remain consistent with their exercise routine to have properly functioning body systems. And working with a fitness trainer will keep you motivated and consistent with your exercise. Your fitness trainer knows what to do and how to plan your exercise program to keep you motivated and consistent.

2. Appropriate Exercise Program
Having a suitable workout program designed by a Gambrills personal trainer will help you maximize your workout time. One of the reasons why most adults fail to exercise is the length of time spent during workout sessions. But your fitness trainer will help you utilize your spare time by creating a fitness program that will fit into your schedule.

Also, your personal trainer will design a personalized program according to your age and body type. As you age, your body begins to react differently to a variety of exercises based on your flexibility. As such, some exercise becomes more beneficial than others. Your fitness pro knows the right training that will be effective for you.

3. Safety During Workouts
The primary reason why you engage in exercise is to be healthy, which will help prolong your life. And it wouldn't be right if you expose yourself to harm while exercising. As such, it's important to exercise properly. A fitness trainer will help you perform the most appropriate exercise. And if you're required to use any equipment, your fitness trainer will guide you on how to use the equipment accurately.

4. Prevention and Maintenance of Health Conditions
It has been shown by scientific studies that regular physical exercises can prevent numerous diseases such as diabetes and heart diseases. And most of these health conditions are common with adults as their immune systems are most often compromised. As such, engaging in regular exercise will help reduce your risk of developing these diseases. A professional fitness trainer knows what exercise type will help you prevent the occurrence of theses disease as well as other age-related health conditions. Also, your personal trainer in Gambrills will help you maintain any health condition that you have. He/she will design a program that will target and improve the functioning of the affected body part(s).

5. Plan Your Diet, And Be Your Friend
Yes, your personal trainer will help you design a healthy diet plan. As you get older, there is a need for you to eat healthily. Your exercise and your diet play essential roles in maintaining your health. Many personal trainers have nutritional certifications. As such, your personal trainer will create a healthy diet plan for you. Also, your personal trainer is not just a trainer; he/she will be your friend. Your personal trainer will be there to listen and gist with you as you work out together. Who doesn't need a friend? We all do.

As we age, exercise become more beneficial to us. We need regular exercise to boost our immunity to remain healthy and active. However, our desire to exercise regularly tends to drop as we get older; as such, we lose motivation. But to be consistent with our exercise routine, we need someone to encourage us. And that makes hiring a personal trainer very crucial. Training with a personal trainer in Crownsville as we age will help us to achieve many things as we have discussed. Just ensure that you hire a fitness coach that has certifications and experience in working with adults.


If you still have questions in regard to personal training, please take a look at these two great websites:
Have one of Gambrills's best personal trainers work with you in the comfort of your own home. Our personal trainers in Gambrills, Crownsville, or Millersville will bring the equipment necessary to give you a great total body workout in the convenience of your home. Give us a call today to get started on your path to achieving your goals with one of our in home personal trainers in Gambrills.
Crownsville/Gambrills Nearby Locations:

Every Body's Personal Trainer
Phone Number: (443) 615-2702
Email: eric@everybodyspersonaltrainer.com
Hours:
Monday 5AM–9PM
Tuesday 5AM–9PM
Wednesday 5AM–9PM
Thursday 5AM–9PM
Friday 5AM–9PM
Saturday 9AM–9PM
Sunday Closed