A Letter From the Owner| In-Home Personal Training| Meet Our Personal Trainers| Getting Started ||Free Consultation | Contact Us
|Personal Trainer/Owner Eric Leader's Blog Our Mission Pricing Testimonials
In Home Personal Training for Sykesville
Begin with an In Home Personal Trainer in Sykesville, Md
Are you looking for personal trainers in Sykesville, Maryland? Well if you are, you came to the right place. Here at Every Body's personal trainer we have the best personal trainers in Sykesville. Our staff works with clients of all ages and fitness levels from young athletes all the way up to seniors looking to increase functional capacity. No matter what your goal our staff is here for you and dedicated to helping you achieve it. However what exactly is in-home personal training?


Rather than going to the gym to workout or to meet with your trainer, our in-home personal trainers in Sykesville will bring the gym to you! No more wasted time and money on gym memberships that you don't use, our staff will bring the workout right to your home, office, or even a local park. Do you need accountability? Well in-home personal training is the perfect option. However, how do you get started?

We always offer a free, no-obligation consultation with one of our personal trainers. We want you to meet our staff and ask all the questions you want as we feel that we should earn your investment. We are confident that we can help, but we want to prove it. If you'd like to schedule your free consultation call us anytime at 443-615-2702. We look forward to meeting you.

Follow Us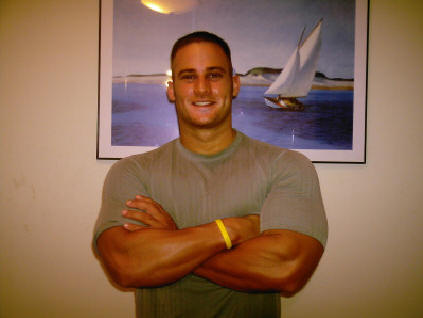 Eric Leader-Owner/Personal Trainer. Virtual training available.

Eric is the owner of Every Body's Personal Trainer, and he is a personal

trainer in Sykesville.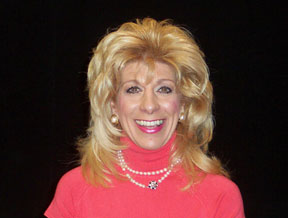 Brenda Von Rautenkrantz Virtual training available.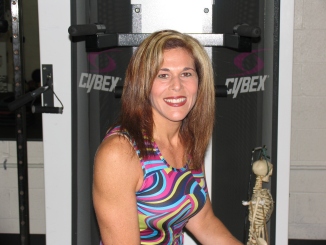 Amy is an in home personal trainer in Sykesville, Maryland. ***Check out Personal Trainer Amy's amazing physique transformation*** Virtual training available.
About Our Company
We would all like to live a healthier and fitter lifestyle, one that follows a sound nutritional and fitness plan. However, sometimes it is just hard to be consistent with our workouts and diet especially as we age. Time becomes more scarce and we tend to put our fitness and health goals on the back burner.

As a result, we felt that obtaining a healthier and fitter life shouldn't have to be so hard, and having the time to exercise shouldn't be so difficult. Thus we started Every Body's Personal Trainer. So what exactly do we do?

Being as though time tends to be the number one reason to not complete workouts, we decided that having a personal trainer in Sykesville come to you would make life much easier. Forget about taking the time to battle traffic or even the anxiety associated with having to workout in a crowded gym, finally, you can work with a certified personal trainer in the privacy of your home.

Here at Every Body's Personal Trainer our instructors are extremely passionate and professional and care deeply about helping you reach your health and fitness goals. We know how difficult following a diet and exercise plan can be so we are here for you every step of the way on your journey to becoming fitter and healthier.

We would love to learn all about your goals, interests, and how we could help. Feel free to experience one of our free consultations so you can meet our team. You can call us today at 443-615-2702 to get started.
What Are Clients in Sykesville Saying?
A few of my friends and I decided that we wanted to bring in a coach to help us put on some muscle for high school football. I found your company after searching on Google and felt that Eric would be a good fit with his strength and conditioning background. After my friends and I met with Eric we knew that it was a perfect fit for what we wanted to do moving forward. We have each gotten stronger and put on muscle and really look forward to a high school football season.

Brian Cox
Sykesville, Md

I wanted to help my son become more confident as he is going into High School this year. He has low self-esteem and I thought that exercise and fitness might help to improve his self-concept. I am so happy that I decided to do this as his trainer has been such a perfect model for what my son wanted. His self-esteem has improved and he definitely walking more confidently.

Donte Rigi
Sykesville, Md

A bunch of our neighborhood parents decided that we wanted to bring in a personal trainer to help us with a boot camp style workout routine. We meet with our trainer 3 times a week in the early morning to get our exercise completed. We have been doing this now for 2 months and all of us parents love the trainer that Eric had sent to our neighborhood. We look forward to continuing again in the best shape of our lives.

JIll Lee
Sykesville, Md
Is Personal Training In Sykesville For You?
You may be contemplating whether or not personal training is for you and whether or not it is worth the investment. What are the benefits of working with a professional?
One of the greatest benefits received from working with a professional is accountability. It is very easy after a long day not to make it to the gym to get your workout completed. Unfortunately, the gym won't call you to ask you where you are so as a result there's no accountability. When you work with a personal trainer your sessions are appointment based and as a result, you will have accountability.
The knowledge and experience of a fitness professional is also a great benefit. Our company hires only the greatest coaches in the industry. When you work with a member of our staff you can rest assured that you are working with a fitness professional who has a certification or degree from one of the best certification governing bodies in the fitness industry. We are very anal about our recruitment process for our staff because you deserve only the best.
Our instructors on our staff hold very esteemed certifications from the
American Council on Exercise
,
National Academy of Sports Medicine
,
American College of Sports Medicine
just to name a few.
Let's face it we all want to see
results
and the fruit of our labor. When you work with a member of our staff they will design a fitness and nutritional plan for you specifically tailored for your individual goals and wants. Such a streamlined program based on their knowledge and experience will help you to obtain the results that you are looking for without the wasted time or energy.

Fun is also another great reason to work with a fitness instructor. Many of us get stuck in the same old routine doing the same types of workouts. Let's face it that gets very boring. Our coaches will spice up your exercise program which will not only help to accelerate your results but keep you from becoming bored in the monotony of your program.
S
afety
is also another very important element as to why working with a fitness pro is important. Sometimes we forget that physical exercise can be dangerous and can cause injury. Especially if not using proper form. When you work with a coach they will ensure that you are using proper form and technique which will thus prevent injury.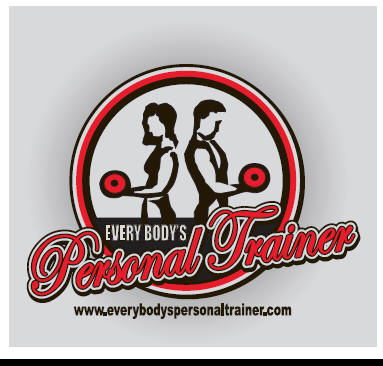 What It's Like To Personal Train In Sykesville
Sykesville has something for everyone! From shopping to parks, to beer festivals, there is truly something for everyone in Sykesville, Maryland.
Many of our clients with children love Little Sykes Railroad Park. Little Sykes operates a 1949 twelve-gauge train that children of all ages can ride and enjoy. Rides are free and there is a pavilion as well for your enjoyment.
Sykesville has numerous parks in nearby neighborhoods that offer hiking and biking trails that run throughout the Town which offers fun and fitness for everyone.
Sykesville parks, trails and fitness areas are open to the public each day from dawn to dusk.
Looking for shopping, fine wine, and food? Check out Downtown Sykesville. Our clients love the local creations indigenous to the Sykesville area and exquisite vintages at the Fine Art & Wine Festival, you can enjoy with the family and attend Harvest Fest or dine on beer and food at Sykesville's Craft Beer Festival.
In-Home Or In-gym?
Fitness means goals to achieve. And to achieve these goals quickly and expertly, the services of a personal trainer in Sykesville is a must. Why must you train with a personal trainer to achieve your fitness goals, you may ask. It is simple to tell. Whichever way you may consider this, training with a fitness professional is the safest. Also, it is the most effective and fastest way to get more results for your time and energy.
Well, another question that may pop-up in your mind is "which option is best between having an in-home personal instructor or a personal trainer at a gym?"
Here are some reasons why you should consider an in-home personal fitness trainer.
1. Gyms Are Generally Expensive
Yes, this is always the first thing most people consider. Weighing the cost of training at a gym and what it will cost them when they have their fitness instructor in-home.
Adding up the cost of a gym membership, parking fees, cost of gas to and from the gym as well as the amount your trainer in the gym will charge you, you can tell that all these bills might sum up to a second mortgage. Secondly, while you expect to have access to all the facilities in a gym, with a low budget, you might only be daydreaming.
2. Your Privacy Is Sure
If you don?t want anything/person to bother or intrude your privacy while carrying out your exercise, you might not avoid this in a gym. Well, you might think that getting your ears stuffed with your headset is enough to save you from all that. But I am sorry to tell you that it won?t because you?ll have to share machines and equipment that at are closely placed to each other. Besides that, you'll have to be changing your clothes in front of different strangers daily.
More so, experience has shown that usually the first month of a new season where many people still have their fitness goals fresh on their mind, the gym tends to get filled with lots of people. And if you are the type who isn?t very comfortable around so much a group of strangers, this might get you skipping gym sessions and cutting short on your workout.
3. Saves Time
Leaving your home for the gym might be time-consuming, especially when you have a lot of traffic along your way to beat. Let?s hope the traffic isn?t much, but if it is, that means you'll have so many training sessions to miss. Even after finally getting to the gym, unpacking, changing, and getting a parking lot can be another area you lose-up on time.
4. Little or No Hygiene Issues
Your hygiene is what you can guarantee yourself once you work with an in-home personal trainer in Sykesville. Well, in case you want to look at the other side of the coin, get ready to battle with lots of germs from the machines, locker, convenience and even your gym bags. Yes, your bag might host lots of those bugs since that where you dump your sweaty kits after every session before getting home to wash them.
5. Exercising with Comfort and At Your Pace
No place like home! Yes, this applies even when trying to keep fit. You can carry out your exercises with much comfort at home with your trainer, especially when you know that you don't have lots of eyeballs on you. Again, you don't have to rush over any machine or exercise simply because someone is waiting to use the same equipment right after you.
Take Away
Sure, you wouldn?t need much emphasis about the fact that an in-home personal fitness instructor will give you more bang for your time, energy, commitment, and most importantly, your bucks. In case you never knew about this, it is the simple truth about keeping fit.
Sykesville, MD Nearby Locations:

Columbia
We Also Train In:
Annandale
Other Locations Include:
Every Body's Personal Trainer
Phone Number: (443) 615-2702
Email: eric@everybodyspersonaltrainer.com
Hours:
Monday 5AM?9PM
Tuesday 5AM?9PM
Wednesday 5AM?9PM
Thursday 5AM?9PM
Friday 5AM?9PM
Saturday 9AM?9PM
Sunday Closed