Personal Trainer Johnnette Armstrong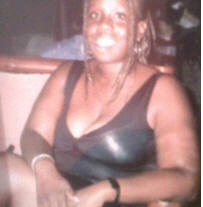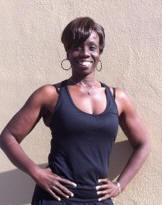 Johnnette Before After
In Home -Work-Outside- Small Group

Personal Trainer Johnnette Armstrong

Johnnette is a personal trainer servicing Montgomery County (esp Silver Spring)
Personal Trainer Specializing In: * Weight Loss in People who are over by 100-50 lbs * Holistic Training - Working from the Inside Out - "The body is the symptom of the mind." * In Home Training * Bootcamps * Turbo Kick * HIIT (High Intensity Interval Training) * Kettlebells * Muscle Building * Cardiovascular Training

Certification/Education:
Training from the National Academy of Sports Medicine.
Turbo kick

About Personal Trainer Johnnette:
My best client has been myself!!!!. As a single, busy mother of four, I reached a high of 275 pounds. I started out running against the advice of everyone around me and started losing weight by training for 5Ks, 10Ks and half marathons. Soon I hit a plateau and that's when I joined a gym. I was clueless as to what do do there and hired a personal trainer to show me what to do. It was the BEST decision I made in my life! We did HITT, kettle bells, balls, cross fit, plyometrics along with other forms of exercises. What we did changed my life so much, I decided I wanted to help others. I started selling memberships at a local gym, moved on to becoming a general manager of the gym and later became a personal trainer as well as personal trainer manager in a couple of other gyms. I'm currently training for my first body building competition in August of 2012!! It's been my dream for many years & now I'm HERE! Imagine that! From 275 pounds to a current goal of 125 pounds! YOU can do it to!
My motto is: You are never to old to move!