In-home versus gym personal training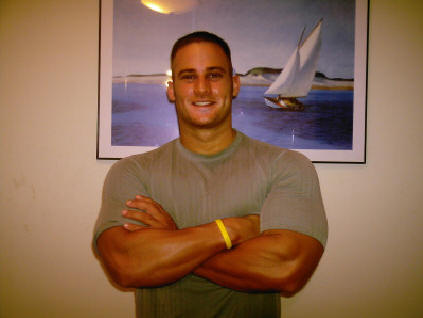 With everybody talking nowadays about in-home personal training many people have questions about what exactly in-home personal training is and how can it benefit them. What are the benefits? Let's take a look.

The number one reason not to work out is time. We are all extremely busy running around working, carpooling the kids, you name it. So at the end of the day it's very hard to get our workouts in and attend the gym. So what can be better than the gym actually coming to you? This is why in-home personal training is so beneficial. Rather than having to deal with the commute and time it takes to go to the gym you can actually have a personal trainer bring the gym to you.

Many also site gym intimidation as another benefit of working out at home. Many public health clubs tend to be overcrowded, with loud noise and people who seem to be judgmental especially if one is a novice. When you work out a home you take gym intimidation out of the equation and you can rest easy with the ability to concentrate solely on your workout and not your surroundings.

Sanitation and cleanliness is another important factor when considering working out at home. Many gyms are germ infested especially during those winter months. Unfortunately, many gyms are also not well maintained and sanitized especially the locker room, bathroom, and gym equipment. By working out in the privacy and convenience of your home you don't have to be concerned with germs and this type of issue.

Not having to be concerned with how you look is also a great benefit. No more having to worry about your hair, your clothes, you can just be yourself and not have to be focused on the material things when you work at a home. This is so much more relaxing than having to get all done up in the presence of others.

So as you can see there are a great number of benefits that working out a home can provide.