Great Benefits of Personal Training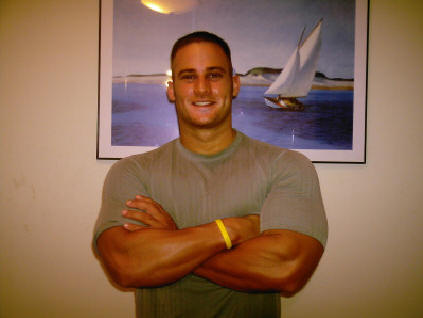 Follow Us


Personal training is a profession just like any other with it dealing with enhancing the components of general and health population fitness. This training is usually conducted by a personal trainer who is a certified person with a high level of knowledge regarding fitness involving instructions and exercise prescriptions. A trainer encourages you by helping you set goals, provides feedback and being
accountable. A fitness assessment is done to evaluate your strengths and weaknesses. Qualified trainers can know their area of expertise, and if a proper exercise prescription is imposed, the results would be improved physical and heart conditions, body composition and health outcomes. Trainers can give much attention to your nutrition plan, the form of exercises and workout routine.

Seeking the services of a trainer is worth your investment due to the great benefits accompanied by the training leading to a desirable quality of life.

Benefits of personal training

(1). Building of confidence

Working together with a trainer helps in boosting your level of confidence. They bring out the best of you by encouraging and understanding you with much positivity. Additionally, you can achieve your goals with their help as you continue to improve the way your body feels, looks and operates daily. Choosing to do it alone is challenging since you will be your inspiration source, but with their intervention, you not only gain more confidence in yourself but also on your abilities.

(2). Fun

Since the activities that are done during the exercise varies, a trainer can make the session fun by getting you out of the usual routines. They can design a challenging program that will require you to self-compete by introducing new exercises and adding more variables to your routine activities and making your working out more enjoyable.


(3). Achieve success in your other areas of life.

Your engagement with the trainer will help you to develop some forms of habits, and certain mindsets together with adopting a lifestyle philosophy that will lead to improvement of your spiritual, mental and emotional well-being. The motivation from your trainer enables you to deepen relationships, get away from the things holding you back as you reach new heights at your workplace.


(4). Accountability

A trainer will assist you in being accountable for your exercises as well as nutrition, and therefore you can give the needed attention to your lifestyle changes you will be making. https://fitness.edu.au/15-benefits-personal-trainer/


(5). Goal oriented workouts

Some workout programs such as shape and men fitness can be dangerous if you are not familiar with the techniques that are involved during training. Being aided by a personal trainer ensures that your workouts are customized to suit your needs depending on various factors such as your mental and health status, and the available equipment.

(6). Social support

This training gives you more than just a person who will be spotting you or counting your sets, they contribute to your growth socially, and you get all their support. Most people have the feeling of being overwhelmed when they are into changing their lifestyle, but the trainers give you every day's support needed for that change so you can keep on improving.


(7). Expertise

With the high degree of knowledge that the trainers are equipped with, right from training, health, to the nutrition they can turn your inputs and goals into desirable results.


(8). Gaining knowledge of working out the rest of your life

Through the trainer, you get to learn ways of staying safe, fit and inspired after you are done with your sessions and you can apply the knowledge in succeeding in wellness and fitness throughout your lifetime.

(9). Efficiency

You've got things to do every day that keeps you very much occupied and that makes your time very valuable. A personal trainer ensures that you make the most out of the exercise time that you have set aside. The results from the training are useful and achieved within less time.


(10). Convenience

This service is considered to be very convenient for everyone since it can be done online or in-home. In-home training ensures that you enjoy the exercises at the comfort of your house with all the privacy that
you need and saves your time of going to the gym. The online training gives you the freedom of doing it whenever and wherever you may be.