What I have learned from successful people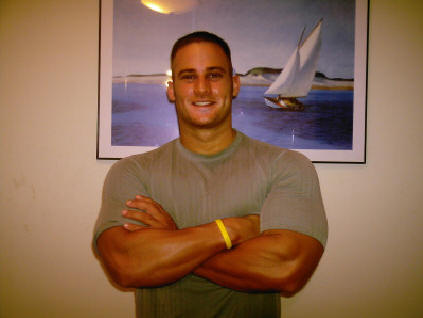 As the owner of every body's personal trainer, and a personal trainer of over 15 years, I have the privilege of working with a lot of very successful people. Working with such individuals has taught me a lot about what it takes to be successful. So what have I learned? Let's take a look.
The first thing I have learned, is that you have to be willing to do what others don't. What I mean by that is to be successful, you can't just work the 9 to 5. Successful people tend to work early and stay late, and sometimes even put in extra work on weekends. Basically whatever it takes to get the job done. Many times I find that people who are very successful are borderline obsessed with what it is they are trying to be successful at. That may be a good or a bad thing, but I do believe it's true to a certain extent that to be extremely successful you have to be somewhat obsessed with what you are trying to be successful at.
Next is consistency. In order to be successful in any endeavor, you have to show up. A client once told me that she has no idea why people pay her to do what she does, but she just makes sure that she always shows up. She said as long as I show up, I know I have a chance of being successful. If I don't show up there's no chance at all. So my next tip for you would be to always show up, and be consistent
Not fearing failure is the next tip that I have learned. The bottom line is we are all going to fail and that there will always be setbacks in achieving whatever we want to achieve. Those who are successful however understand this, and don't fear the fact that they are going to make mistakes and have setbacks. The trick is to learn from them and make sure that your setbacks are constructive, and that they don't cause you to quit.
Next is having a plan. No matter what you want to achieve whether it's fitness-related, financially related, professionally related, you name it, you have to have a plan of action. Make sure before you submerge yourself into a new goal or endeavor that you lay out a plan of action beforehand.
Finally, don't give up. It's been said that it doesn't matter how much you can take, what matters is how much you can take and keep on moving forward. I know it sounds cliché, but those that keep on pushing tend to be the ones that to achieve. So make sure you're not quitting, and just know that not everything in this world comes easy.
Hopefully this entry gives you a little fit of helpful advice on how to achieve what you are looking to achieve. Wishing you all the best of health, and keep on pushing.